Hanoi - The 'City For Peace' in the Lenses of Expat Residents
In 1999, Hanoi was awarded the title of "City for Peace" by UNESCO for its contributions to peace, equality, environmental protection, culture, and education promotion. The title is better proven as many foreigners have decided to settle in Hanoi. For them, "peace" is not only a title but the atmosphere they feel in their daily life in the capital city.
"101 Reasons to Love Living in Hanoi"
Those who are familiar with cultural museums in Hanoi are probably no strangers to Mark Rapoport - an American doctor, researcher, and cultural collector.
Rapoport first came to Vietnam when he was 23 years old. As a volunteer for American Medical Association in 1969, he witnessed with his own eyes the fierceness of the war. Mark Rapoport is among a few American doctors involved in treating people of ethnic minorities in Central Vietnam during wartime. Since then, he has felt a special connection with the country.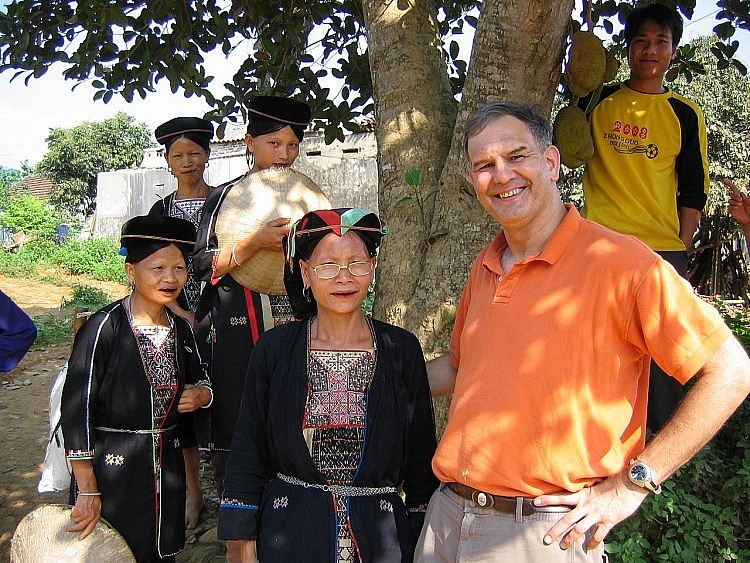 Mark Rapoport and people from minority groups in Northern Vietnam.
Rapoport's family moved to Hanoi in 2001. According to the doctor, at that time, his family of four decided to move to a new place. Coincidently, they all chose Hanoi. Since then, the Rapoports have seen Hanoi as their second home.
In 2010, on the 1000th anniversary of Thang Long - Hanoi, Mark Rapoport published a book titled: "101 reasons to like living in Hanoi". In his 61-page book, he wrote about a peaceful, friendly Hanoi:
"The city an extremely safe place, where foreign teenagers can go walking and make their own adventures, without their parents getting (more) gray hairs worrying about them,"
"Early morning flower parades. If you can manage to get yourself up before 6 a.m. (it cannot be that hard; everyone else in Vietnam seems to be able to do it), you can see dozens of flower-sellers. These women (in simple clothes, bandanas and conical hats) ride into town on their bicycles, ready for market."
After 20 years in Hanoi, Mark Rapoport's family "has become real Hanoians," he said. "Our life here is quite comfortable. Hanoi is always lively, and people always welcome us. Any foreigner will tell you that it was the Vietnamese people who made it easier for them to adapt to life in Vietnam."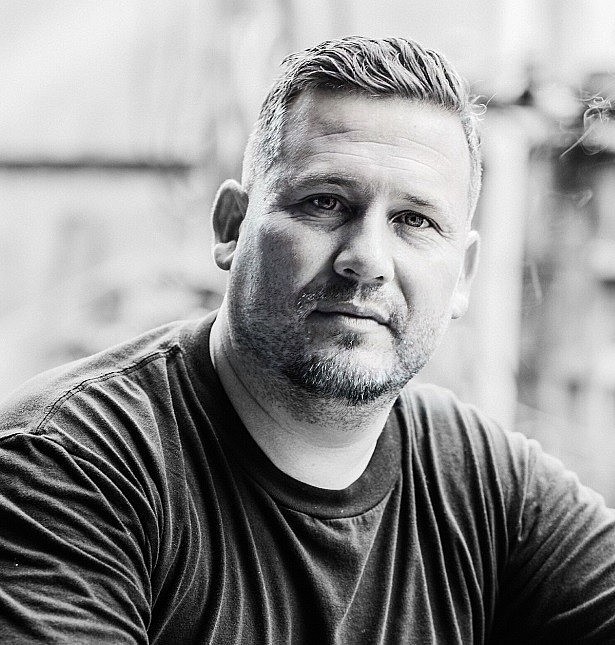 Ed Wade
Hanoi is beautiful because of opposites
According to Ed Wade (44 years old, an American poet living in Hanoi), Hanoi is a lively and inspiring city.
"I first came to Hanoi in August 2012 and have lived here ever since. Hanoi is a lively city with many interesting images that we can see on every corner: busy people on the street, and small sidewalks, which are always crowded. It is that intimacy that feeds my imagination. I remember seeing an elegant young girl posing by the lake and a guy taking photos of her. Nearby, there was someone throwing up. This city is full of opposites but that makes it beautiful, unique, and full of art."
Ed Wade, son of an American veteran in Vietnam, often exposed to stories of war, always wanted to convey the message of peace through his poems about Vietnam: "In my works, I try to make it clear that Vietnam is a country, not a battlefield. Vietnam is a country of humorous, outgoing people. They are diverse in personality, interests, and habits. Vietnam is not a bomb scene you saw on the screen. Today's Vietnam is idyllic but beautiful. There are no more monks who burn themselves, no more girls are scorched by napalm. There are only young boys and girls happily enjoying coconut coffee on the sidewalk."
"The lotus of Hanoi will continue to blossom"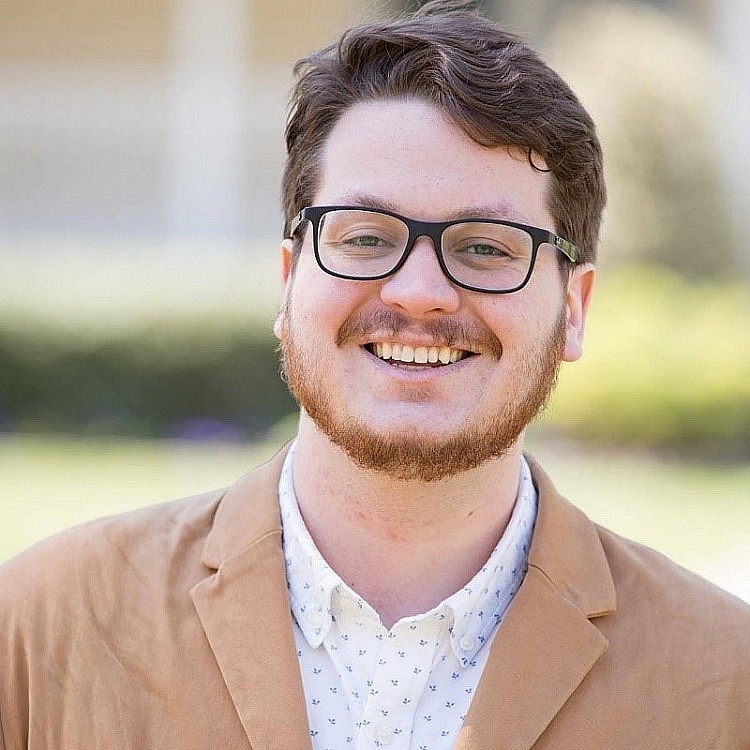 Glen MacDonald.
Four years of living in Vietnam, Glen MacDonald (26 years old, an American writer in Hanoi) has always been impressed with Hanoi's rapid development: high-class apartment buildings, luxury restaurants, and Hanoi Metro have appeared, blending into the capital's colorful background.
"Upon returning from a visa run, I always fine a new shop or cafe has been built in my neighborhood. I am been repeatedly amazed by how quickly the city can change."
"Looking at the city of Hanoi today, I can't believe that just a few decades ago, bombs and bullets fell on the city. Bombs once rained from the sky and civilians shuddered at the overheard sound of B-52s. Beloved areas of Hanoi that I often visit were once craters."
According to Glen MacDonald, Hanoi is not a perfect city. There are still many issues he wishes to improve such as air pollution, gender mistreatment, and animal cruelty, but the young writer believes that, with the perseverance and determination of the Vietnamese people, these problems will gradually be overcome.
"With the values of peace and prosperity, I am confident that the lotus of Hanoi will continue to blossom."
The 22nd Assembly of the World Peace will take place in Vietnam
The 22nd Assembly of the World Peace General Assembly will be held from November 21-27 in Vietnam, including many important activities in Hanoi and Quang Ninh.
This is an opportunity for international friends to understand more about the role and position of people-to-people diplomacy, and the meaning of international solidarity for the cause of building and defending the country. Thus, it conveys the image of Vietnam as a trustful friend to international friends, a reliable partner and a responsible member in the international community and the world peace movement...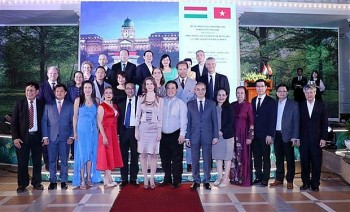 Viet's Home
Saigontourist Group in coordination with the Hungarian Consulate General held a series of events within the framework of the Hungarian Food and Culture Festival 2022 in Ho Chi Minh City