Expat Spotlight: Laura Fontan - The Inspiring CEO of Chula Fashion
In the spirit of Vietnamese Women's Day, Laura Fontan, CEO of Chula Fashion, spoke to the Vietnam Times about leading her company, her creative vision, and her plan to integrate the spirit of the late Diego "Chula" Cortizas into future collections.
Walking on an illuminated runway, beautiful Vietnamese models walk with pride, happy to show off their radiant clothing. A chorus of gasps and cheers can be heard from the audience, showing their love for Vietnam's most prominent expat fashion brand. Upon hearing such postive reception, Laura Fontan, the female leader of Chula Fashion gives a small smile then sets about thinking of new ideas.
Laura, hailing from Spain, did not immediately find her place in the fashion world when she first moved to Vietnam in 2004. With a background in international trade, Laura worked beside the artistic mind of her husband Diego Cortizas. As a two-person dream team, they established the Chula Fashion in 2008, hoping their work can one day be enjoyed by people worldwide through their trendy designs, inspired by Vietnam's colorful cultures.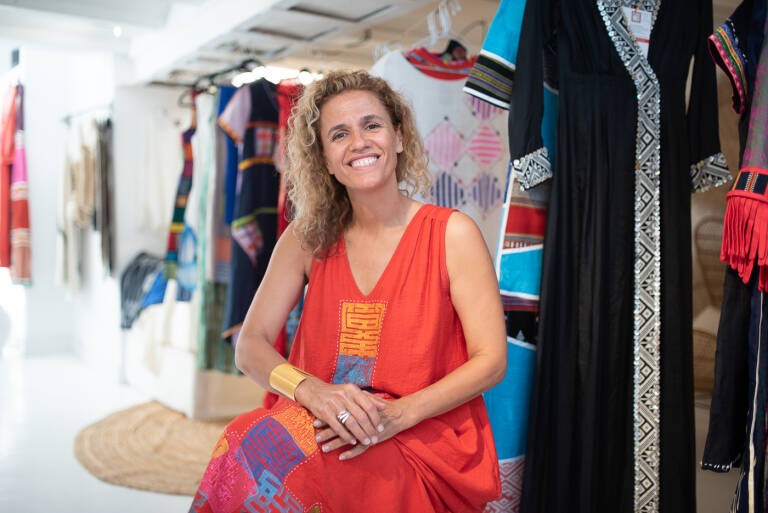 Laura Fontán in the preparation of the Chual pop-up in Home by Auk (Valencia, Spain) in July 2022. Photo: KIKE TABERN
"Chula is a fashion brand born in Vietnam," says Laura in her interview with the Vietnam Times.
Although she is a world traveler, Laura is happy to establish roots in Vietnam. Since 2004, she has considered Hanoi to be her second home. While she currently does not travel anymore, her team's designs have appeared in fashion shows across the globe, including places like New York, Dubai, and Singapore.
Laura and Diego of Chula at the A Luoi Collection Fashion Show 2022 – a collection inspired by Ta Oi Ethnic Minority from the center of Vietnam. Photo: Chula
As Chula founders fell in love with Vietnam, they decided to work with local artisans who create hand-made clothes. Although 80% of Chula artisan team has some form of disability, according to Laura, they are artists with super abilities. With steady hands and eyes, the Chula team has produced hundreds of striking pieces
Chula Fashion's slogan explains the company's unique vision; "Slow Fashion - Wearable Happiness - Social Utopia." The eye-catching style of Chula's design is inspired by nature, geography, gastronomy or in other words, life itself. The Chula brand is best known for its vibrant colors and craftsmanship, reminiscent of the artwork made by Vietnam's ethnic minorities. Rich textiles from Vietnam is a big feature in Chula designs, incorporating the use of ethnic fabrics that are naturally dyed, hand-weaved or hand-sewn.
Laura and Diego of Chula with the local ethnic minority people at the Dak Nong Fashion Show 2022. Photo: Chula
Tragically, in October of 2021, head designer Diego Cortizas passed away, shocking Chula fans, friends and family. The late artist remained a big inspiration for Vietnamese fashion industry, with multiple achievements such as being the international designer with the most shows in the Vietnamese Fashion Week, the Chula Yeu Ha Noi collection, Ethnic Minorities collection, the Chula Fashion House in Tay Ho and many more.
As his partner in life, art, and business, Laura misses Diego the most. However, Laura understands that an important part of him lives on in his impressive work, as if Diego's soul is threaded into Chula's colorful fabric. She is certain that whatever happens to Chula, the philosophy and the spirit of Diego will remain unchanged. More than anybody, she understands Diego's vision and passion for the brand.
"Diego is Chula and Chula will continue on with him," says Laura.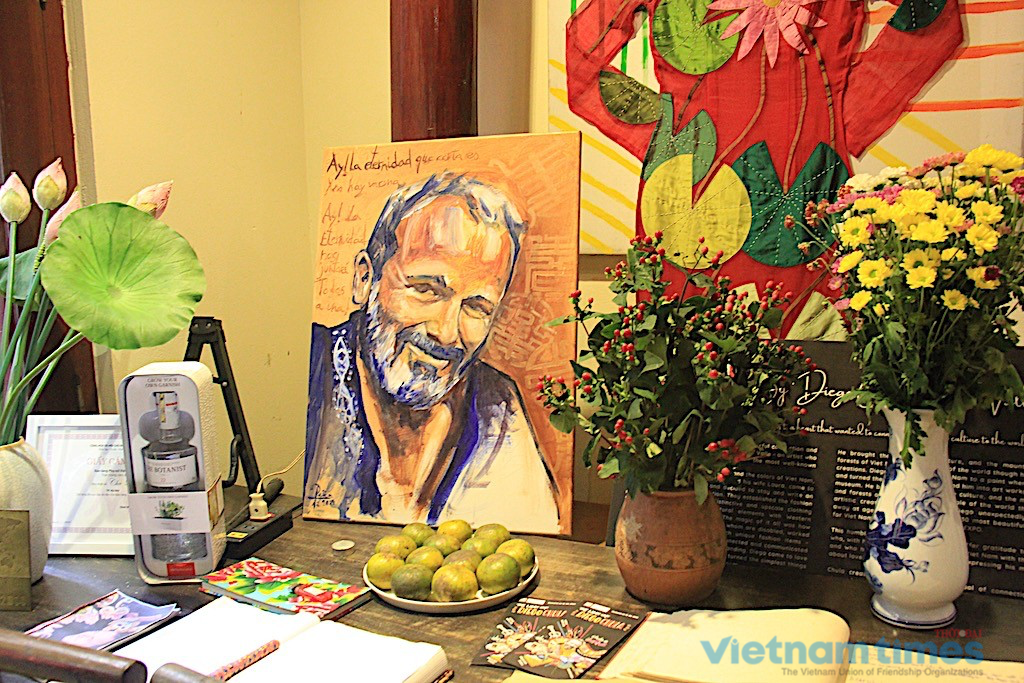 Diego's memorial at Chula Fashion House. Photo: Zoey Nguyen.
While a complicated period for her and her staff, Laura thinks of the uncertainty of starting something new as a positive thing. According to Laura, Chula thrived off uncertainty in its early years.
"We didn't have a background in business but after coming to Vietnam and to seeing the energy of the people, we were inspired here and we started from nothing," says Laura. "Many people asked us if we had difficulties at the beginning, and actually we didn't because everything was so fascinating for us. So many ideas we have, we were able to make them."
Chula's success stems from the brand's emphasis on people-to-people connections. Laura aims to strengthen these connections, adding to the vibrancy of Hanoi's fashion scene.
"It was very important [for us] to create a Chula headquarters, a place where you meet with the designer, see how he gets inspired, see how the clothes were made, to have a circle of fashion in one place that tells a story of the clothes," explains Laura.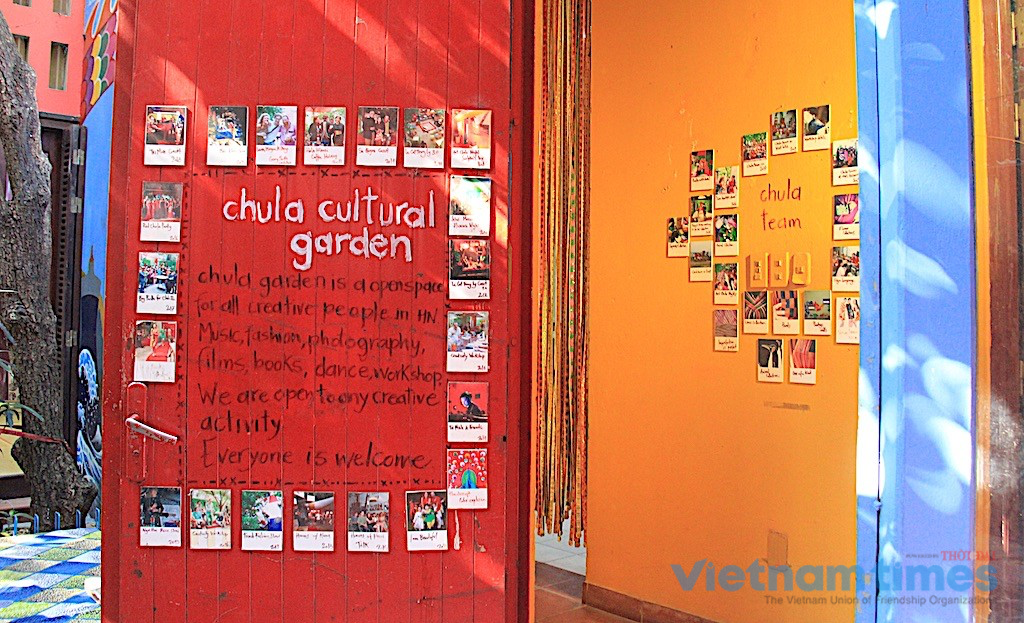 With Spanish designers and Vietnamese staff, the Chula Fashion brand is a melting pot of talent. Photo: Zoey Nguyen.
Laura feels a big force of creative inspiration on a daily basis, a happy side-effect of living in Vietnam. The Spanish expat has co-created collections for different places such as Hanoi, the Highlands, Yen Tu, and others. With each collection and project, she learns more about the Vietnamese way of life.
She also enjoys connecting with Vietnamese women, another inspiring force for the Chula brand.
"Vietnamese women are strong, resilient and patient. I admire them so much and I am so inspired by them. The artists of Chula, they are the ones who make the real magic. Their talents and handicrafts skills not only make the clothes, but make our ideas turn into reality," says Laura.
Inspired by the confidence and tenacity of her Vietnamese sisters, Laura feels confident enough to lead a new era of Chula fashion.
"Diego created a way of design. We work close in the creation of the design. Diego has hundreds of designs and now it's up to us [the Chula team] to develop all the ideas he contributed to new collections," says Laura.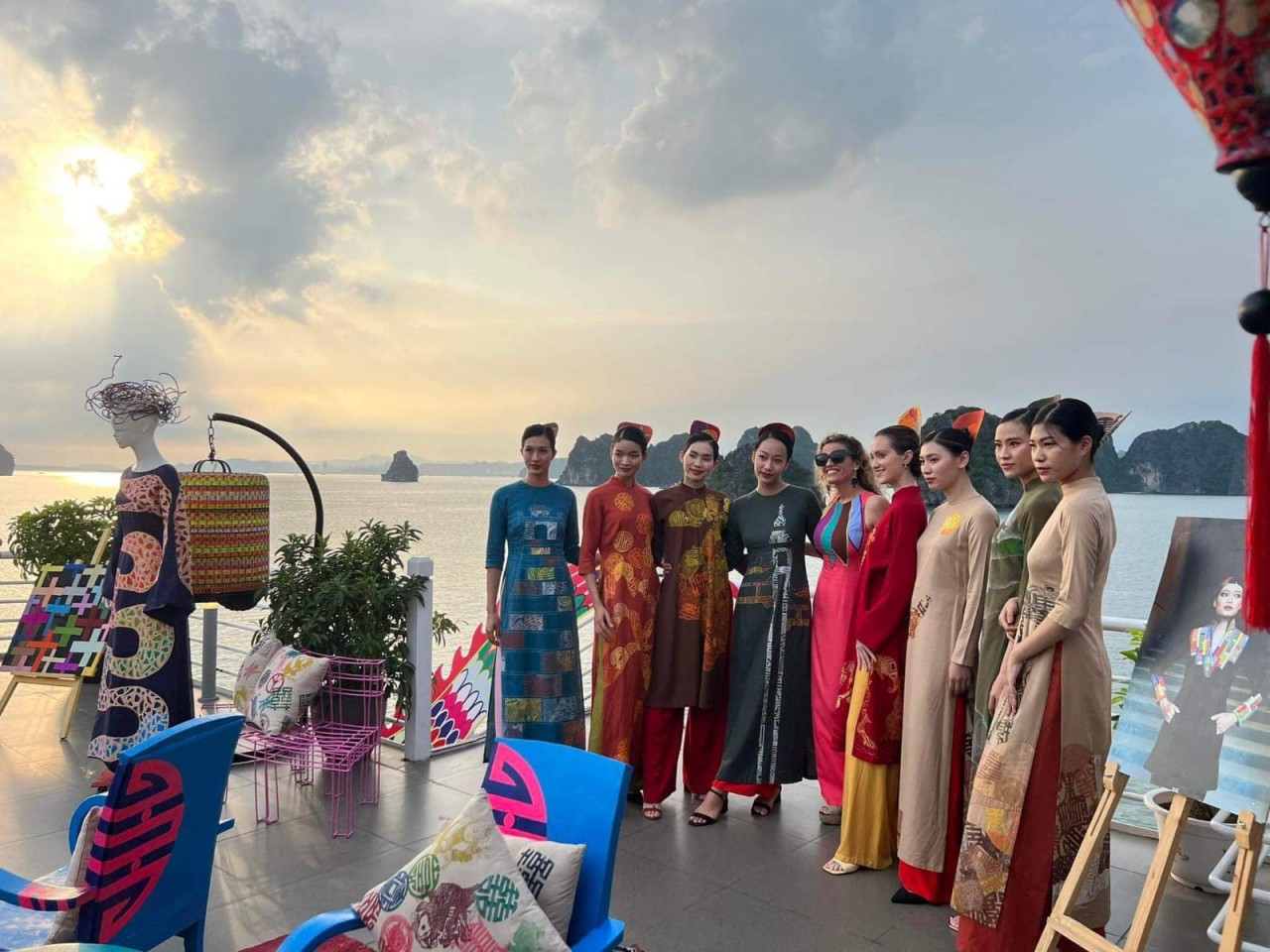 Laura (fifth from left) with the models at "The Light of Diego Chula" fashion show in Ha Long Bay in June 2022. Photo: Chula
Recently, Chula's iconic designs were once again spotted on the runway at the Yen Tu Ao Dai Fashion Show. Inspired by the sacred peace felt at a Buddhist sanctuary, Laura and her team revealed fifteen new designs, embodying the timeless elegance of Vietnam's Ao Dai with spirited splashes of Spanish color.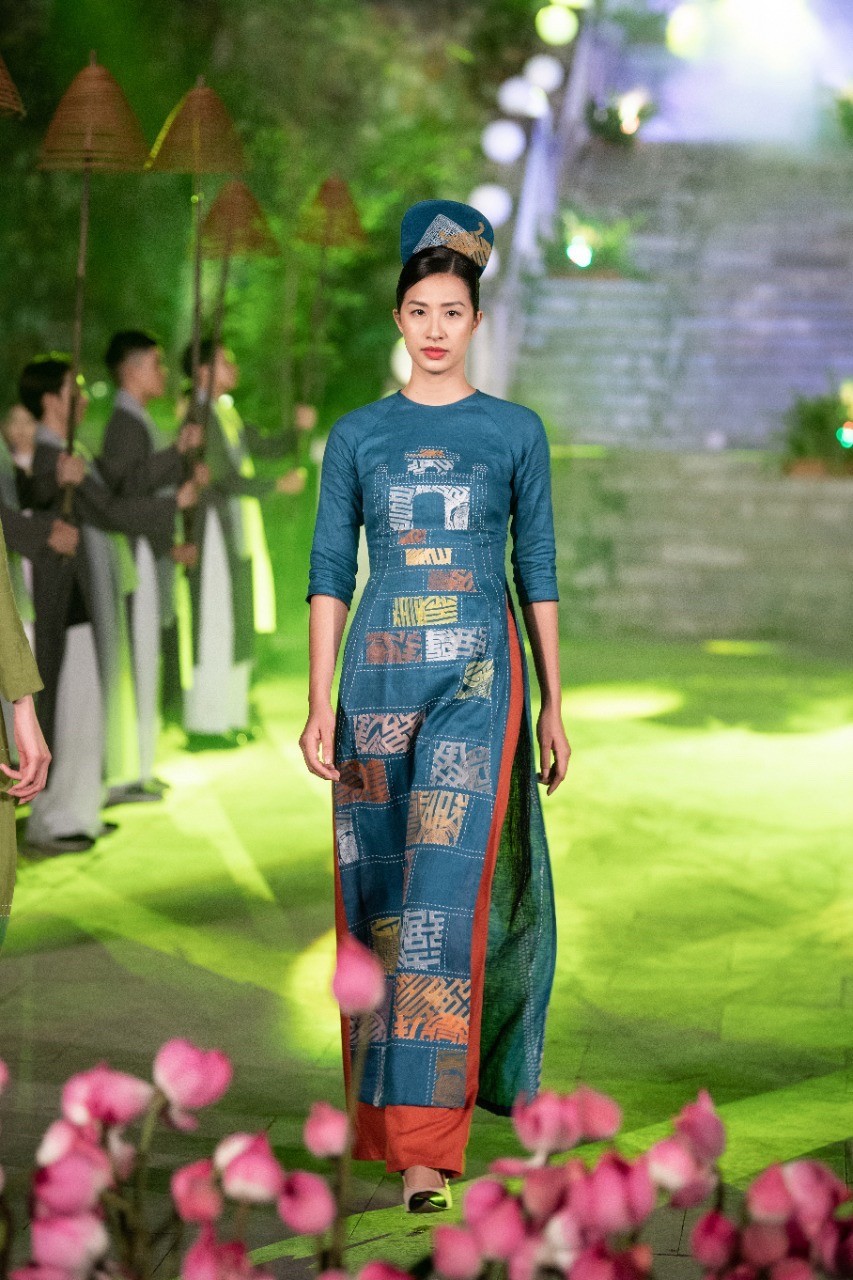 Chula Yen Tu Ao Dai Show in 2022 is the first Chula collection without Diego. Photo courtesy of Laura Fontan.
In additon to her design work, Laura also hosts meaningful gatherings for expats and locals, connecting people with music, art, and the various cultures found throughout Hanoi. These multicultural gatherings are the perfect way to celebrate the passion of Laura's late husband. Meeting in the heart of the Chula Cultural Garden, an international group of Hanoi's creatives frequently network, collaborate, and plan for future projects.
As the capital's many people-to-people connections once inspired Laura and Diego, now Laura is ensuring this spirit of positive, creative communication continues, for the benefit of Hanoi's artistic community.
Chula Fashion house is a cultural center where fashion is a gateway to cultural events of all kinds. Photo: Chula
Although she may feel overwhelmed at times, Laura's friends and family give her solace.
"With the help of my wonderful team, now I am very happy and with a lot of energy. I want to make Chula survive, to make it special and to continue Diego's legacy," said the proud Chula woman.
Interested in the Chula brand? Starting 11th November 2022, Chula Fashion will host and participate in various events including fashion shows at the Chula Street (Hanoi), and Phuc Tan Public Art House.
As a monthly series for the Vietnam Times, the Expat Spotlight aims to highlight interesting members from Vietnam's diverse expat community. Be it through travel, charity, business, or diplomatic works, these expats have a deep love for Vietnam and wish to see it progress. Stay tuned to learn about the other expats and their various projects. If you would like to nominate someone for a future feature, please message the Vietnam Times via Facebook.