Hanoi to recreate traditional Tet Holiday in Hanoi's Old Quarter
A series of cultural activities will be recreated specially for Vietnam's traditional Lunar New Year festival, known as Tet, which will take place throughout Hanoi's Old Quarter from February 6, or the 25th day of the 12th lunar month.
Tet is the biggest celebration of the year for the Vietnamese people. Hanoi all but empties as families reunite in their home villages, but that doesn't stop the remaining city-dwellers from putting on a colourful display at the gorgeous Tet market in Hanoi's Old Quarter that pops up before the Lunar New Year celebrations.
Hanoi's ancient Old Quarter is a top tourist destination for its charming architecture, Buddhist temples, and long, narrow-styled shop houses. Its uniqueness stems from the fact that the Old Quarter was established during the Ly and Tran dynasties, making it well over 1000 years old. In fact, Hanoi celebrated its millennial in 2010!
The event will be organized by the Dinh Lang cultural group in collaboration with the Centre for the Old Quarter's Culture Exchange, marking the 1010th anniversary of Thang Long-Hanoi on October 10 next year.
The most important ritual will be the erection of Neu pole, a tall bamboo tree with red garment strips used to ward off evil spirits during Tet, at a flower garden in front of Ngoc Son temple at Hoan Kiem lake. The event will feature lion dances and folk songs from different regions across Vietnam.
The Kim Ngan Temple at 42 Hang Bac street will host a worshiping ritual for the tutelary god, folk singing, and exhibitions of Kim Hoang paintings, Dong Ho paintings, and lion statues.
The Heritage House at 87 Ma May street will be the venue for making Chung cakes and offerings of traditional Tet food to worship ancestors by Hanoi's families.
The event will feature a special gala aimed at introducing music from the country's three regions.
Kim Ngan Temple, Phung Hung street, and the Centre for the Old Quarter's Culture Exchange will provide the venues for various cultural activities over Tet.
This year marks the second time that the event has been held after the first took place in 2016.
The event is anticipated to draw the participation of heritage lovers from provinces such as Bac Lieu, Thua Thien-Hue, Thanh Hoa, and among others nationwide. The aim is to promote Hanoi's cultural values to both Vietnam and the wider world.
Let's look at the collections of the old photos capturing gorgeous and amazing moments celebrating traditional Tet Holiday in Hanoi's Old Quarter: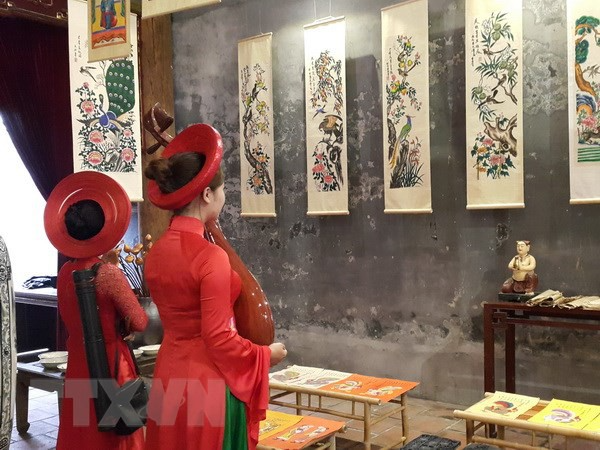 Folk paintings are displayed at Kim Ngan temple, at 42 Hang Bac street, in hanoi's Old Quarter. (Photo: VNA)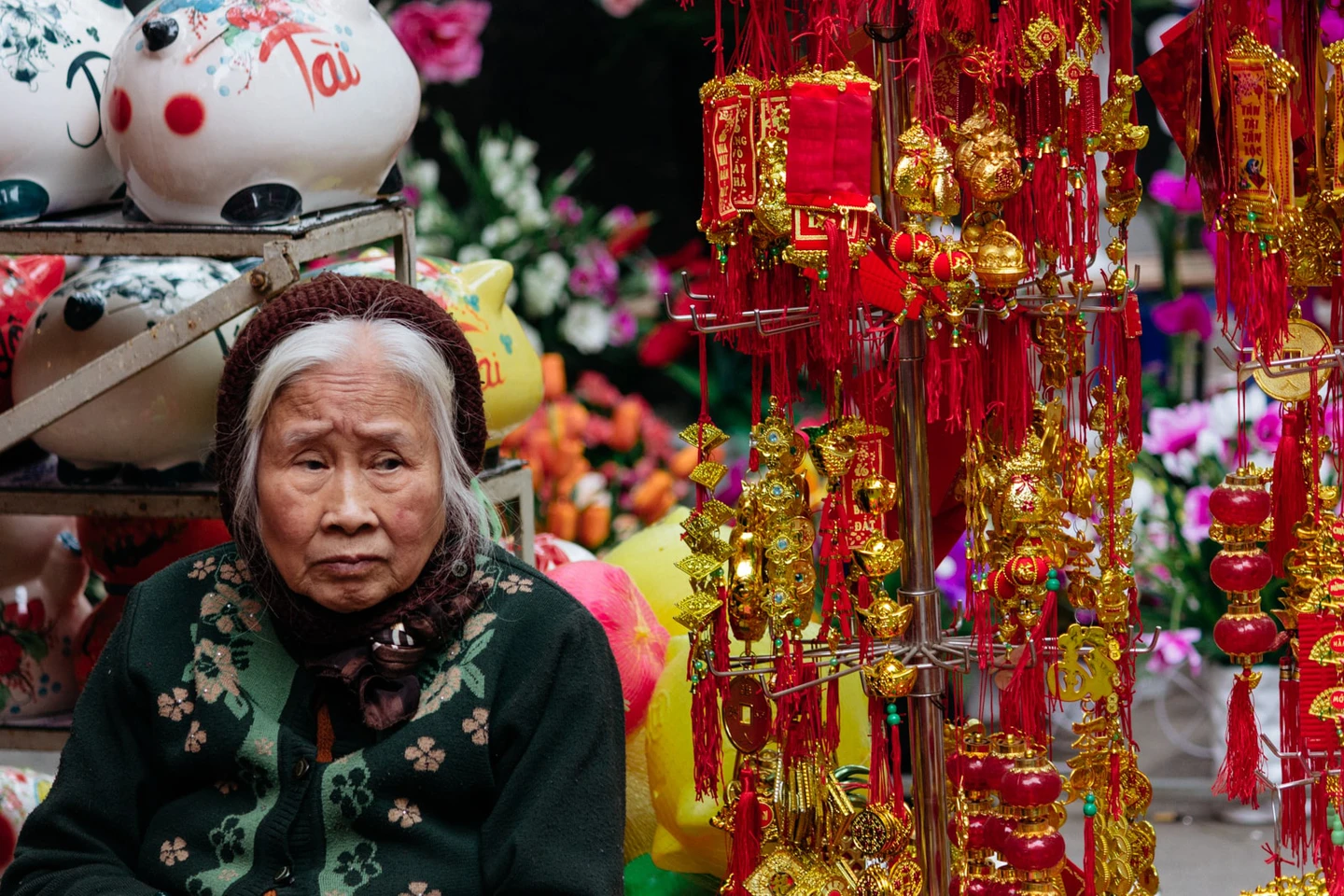 Tet holiday and many will flock to markets such as these to find suitable gifts for loved ones. (Photo: Culture Trip)
Kumquat trees suddenly pop up everywhere in Vietnam over Tet. These coveted gifts symbolise fruitfulness and fertility in Vietnamese culture. (Photo: Culture Trip)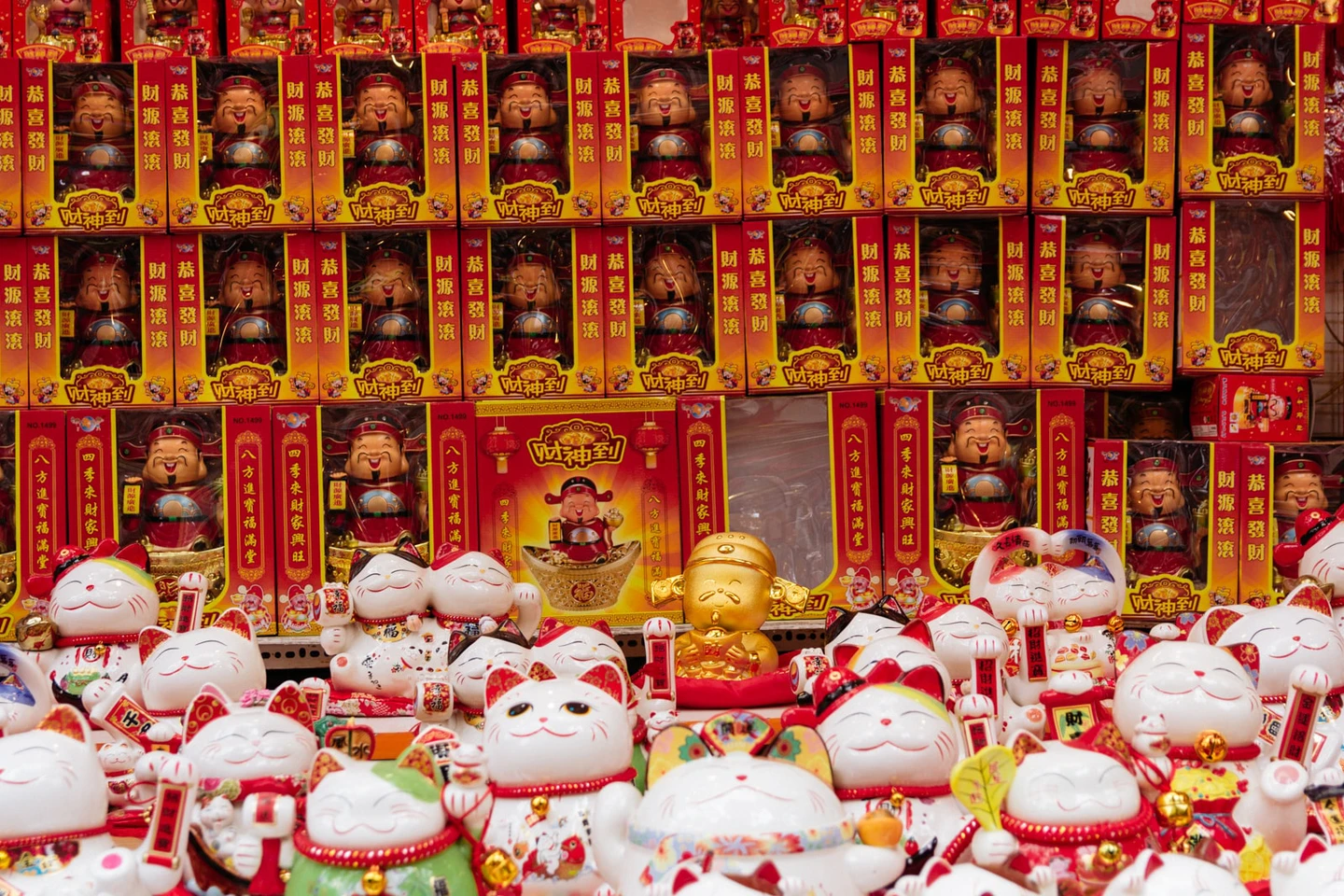 Maneki-nekos, known informally as the Japanese cat-waving statue, are lucky charms and talismans believed to bring good luck to the owner, making them popular presents. (Photo: Culture Trip)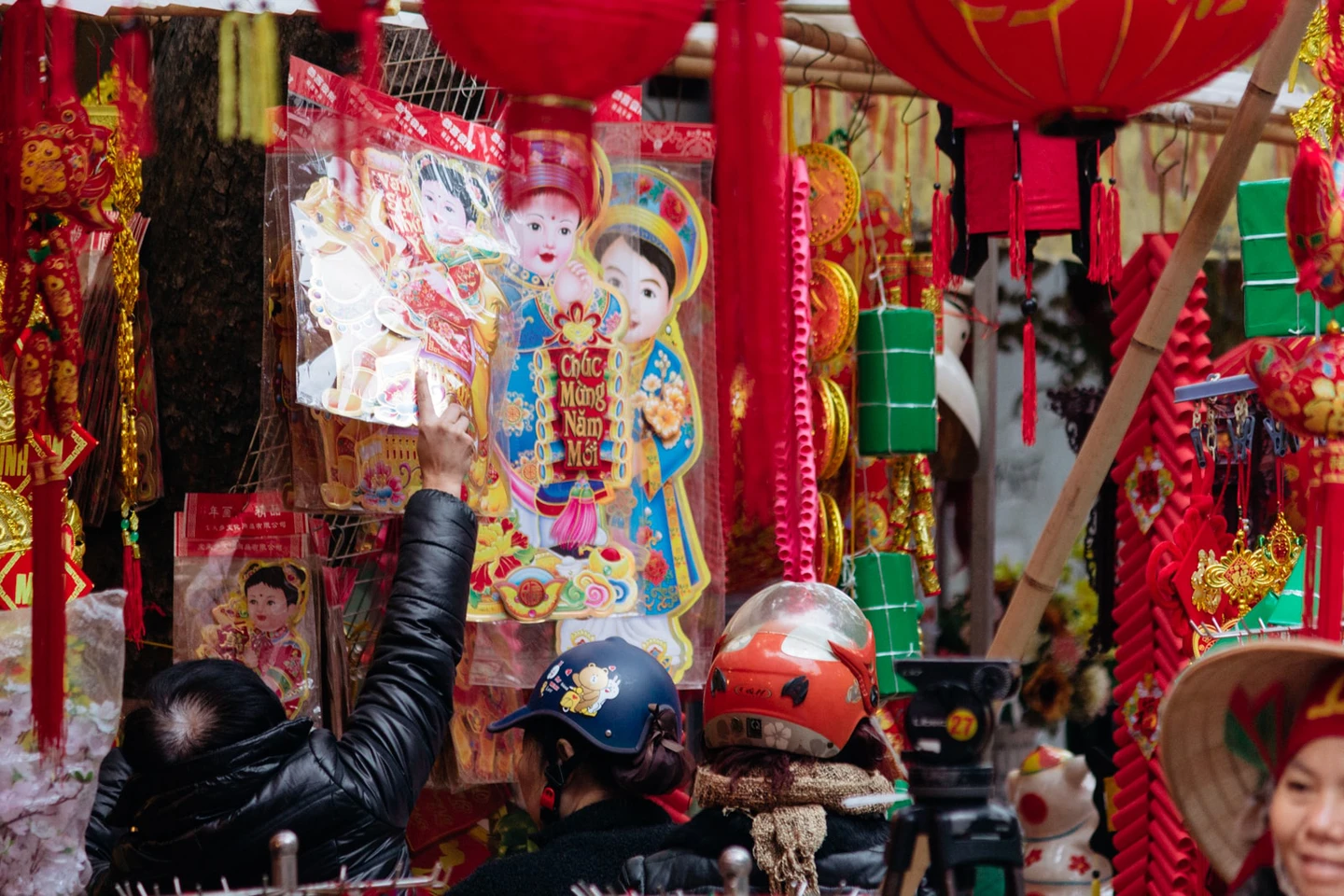 The Vietnamese believe that red and yellow colours signify luck and bring about good fortune, which is why you'll see these two colours in abundance before the beginning of the New Year. Vietnamese people also believe that their behaviour on the eve of Tet will determine their luck for the new year, all Vietnamese want to start the new year off on as positive a note as possible to bring good fortune to themselves and their families. (Photo: Culture Trip)