Western expat got shock for underrating Hanoi
Having experienced harsh winters in Russia, Timur Finov still cannot get used to the cold every time the monsoon overflows to Hanoi.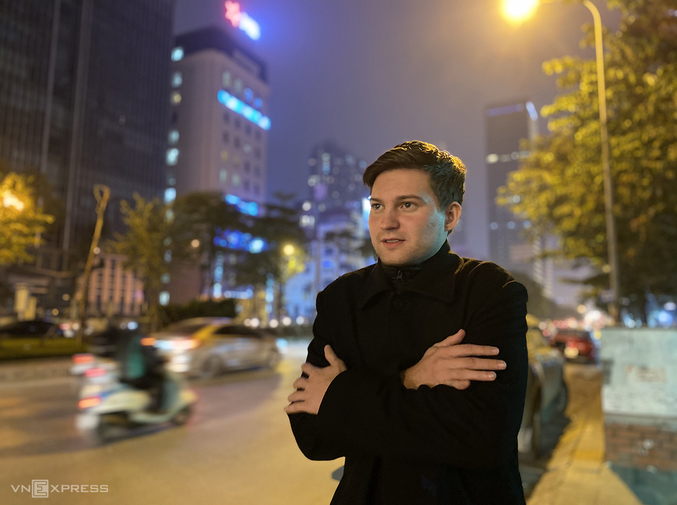 Timur Finov, 26, is a photo model and English teacher in Hanoi. (Photo: VN Express)
Timur Finov, 26, is a photo model and English teacher in Hanoi. Born and raised in Russia - the land of birch, though Timur has been through Russian icy winters, he still struggles in the cold winter of Vietnam's capital. Four years ago, Timur started a new life in Vietnam. His luggage is full of summer clothes. As the cold air spilled over Hanoi, Timur was shocked to know what winter in a tropical country was.
"I woke up in my room early in the morning. And you know what? My breath looked like smoke! That's something I have never experienced indoors while living in Russia. I remember at that time the temperature dropped to around 6-7 Celsius degrees. For me this is really a shock that I underestimated the winter of Hanoi", the Russian man expressed.
That winter, Timur only had two long-sleeved shirts and was determined not to buy more cold clothes, because he only stayed in Hanoi for a few months. "I didn't think the winter here is that cold, even though the winter temperature here is usually around 18-20 degrees Celsius, similar to the summer temperature in my country," Timur said.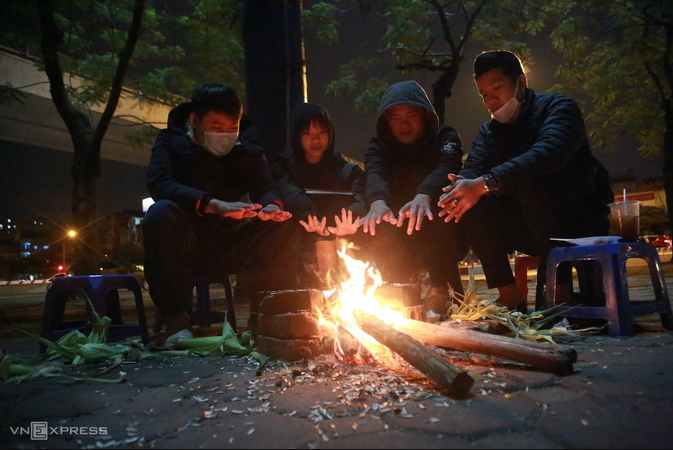 People gather to heat up during the cold New Year's Day 2021. (Photo: VN Express)
Summer in the land of birch has an average temperature of about 18-20 degrees Celsius, depending on the city. This is considered warm weather for Saint Petersburg residents like Timur. Because the country has up to 6 winter months a year, Russians love sunny summer days. They think that summer is the time to absorb vitamin D, hang out in warm weather, and take a break from thick cold coats.
In the winter in Russia, Timur only wears a long sleeve shirt and a thick coat. But when living in Hanoi, this guy always has to wear a shirt, a vest, and a cape in the cold season. He said: "Winter in Hanoi is as cold as Russia. In Hanoi, I feel a sharp cold, making my whole body tremble. While in Russia sometimes the cold turns my hands red and doesn't feel anything".
Timur said that he does not feel that winter in Russia is as cold as in Vietnam, despite the average temperature of -4 to -3 degrees Celsius, because each apartment has a heating system. Floors are also often carpeted, to prevent the feet from getting cold. "We just need to get in the house then the body will get warm right away," he said. In contrast, few houses in Vietnam are equipped with heating or carpeting but often tiled with ceramic tiles, stones ... except for office buildings. Therefore, Timur sometimes finds it colder indoors than on the street. Besides, driving a motorbike in winter also makes the cold scarier.
Many people can judge that Timur's different perceptions are due to the difference in air humidity, Western countries are usually drier than Vietnam. But Timur does not completely agree because the air humidity in the city of Saint Petersburg is always higher than 80% in winter.
Overseas Vietnamese
Vice President Vo Thi Anh Xuan had meetings with several Thai leaders and high-ranking officials within the framework of her visit to Thailand to attend the Global Summit of Women (GSW) 2022.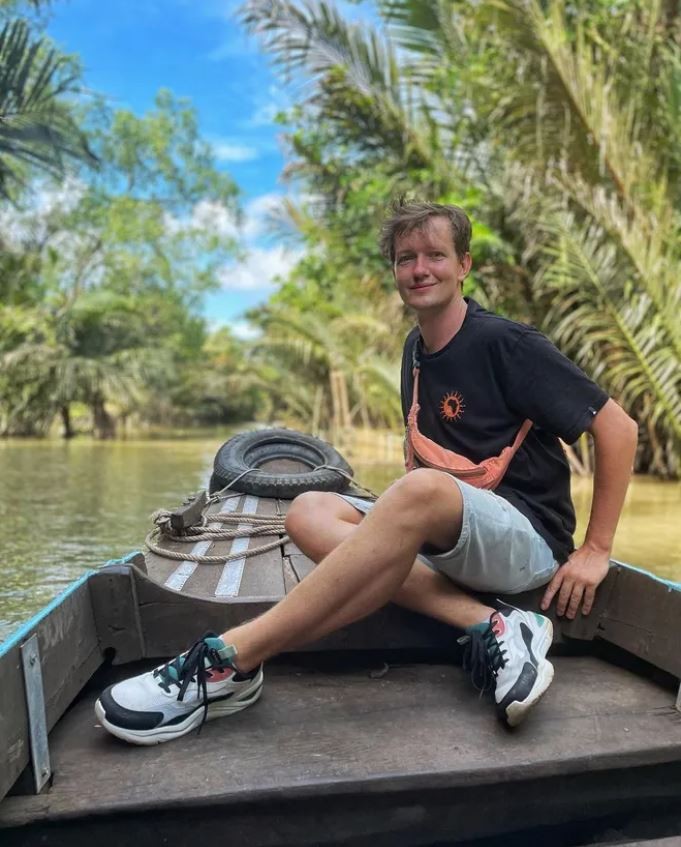 Multimedia
Besides famous products from coconuts, Ben Tre still has many interesting places with unique Mekong River Delta styles waiting for you to discover.
June 22, 2022 | 08:10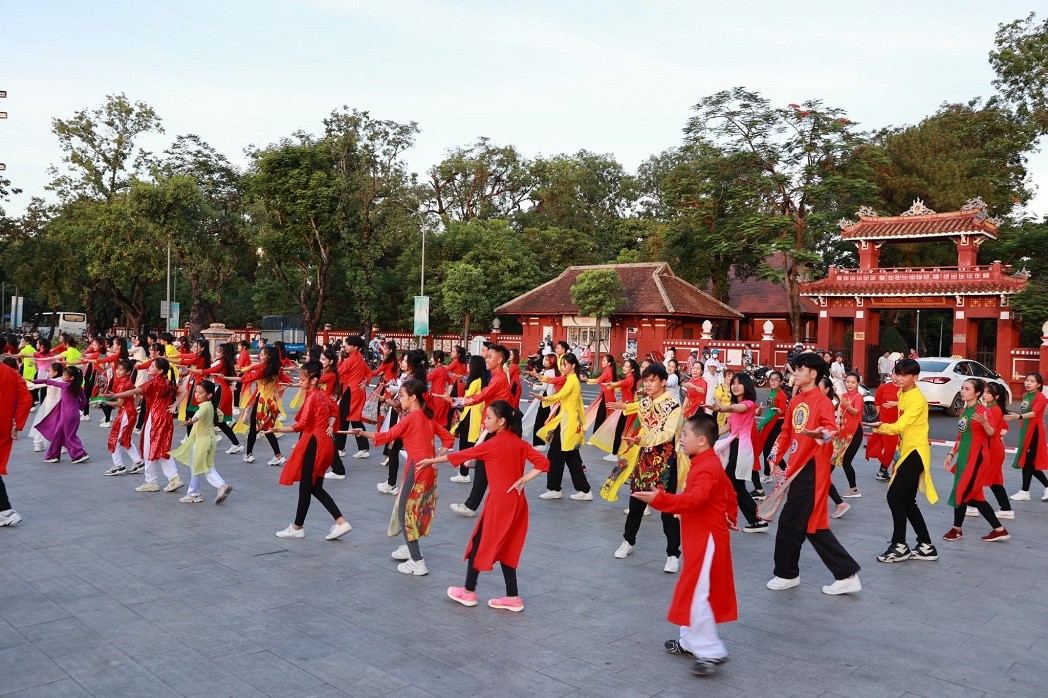 Handbook
Get all the basic info, check the lineup, discover festival highlights
June 22, 2022 | 06:19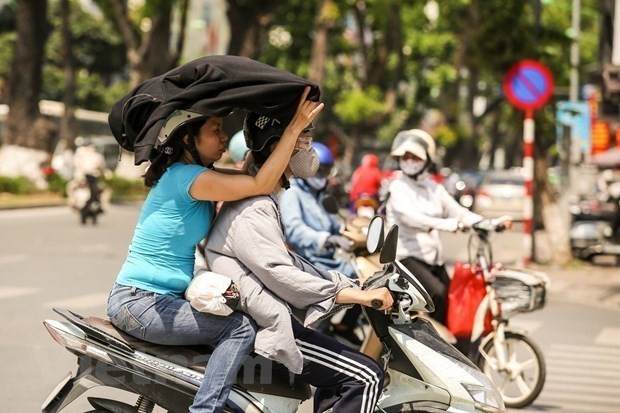 Handbook
Know the signs of dehydration and heatstroke to keep you and your family safe this summer.
June 21, 2022 | 19:02
Handbook
The Danish Film Week will delight audiences in Hanoi, Hue, Da Nang and Ho Chi Minh cities
June 18, 2022 | 07:00