Hanoian teenagers deliver equality, receive love
(VNF) - The propaganda program themed "Deliver Equality – Receive Love" was held on December
29th at Kim Chung secondary school, Dong Anh district, Hanoi.
The event offered to the students, who are at teenage age, many interesting activities, ranging from skits about gender inequality in family to quizzes on gender-based violence.
The most exciting part of the event was the communications booths which were uniquely decorated by the students with various messages on the protection of girl children. Overall, the program is an opportunity for students to not only have fun and showcase their talents but also share their knowledge about gender inequality and gender-based violence.
Students of Kim Chung secondary school participating in a session of "Deliver Equality – Receive Love" (source: PLAN)
This is an activity within the framework of "Safer Cities for Girls" project initiated by PLAN since 2014, in collaboration with the Women's Union of Dong Anh district and the Institute for Development & Community Health (LIGHT).
The project aims to creates long-term economic and social change that will benefit everyone, especially girls, since violence against women and girls is a global phenomenon that has no respect for class, age, income, religion, culture or place of residence.
Sexual violence, and the threat of such violence, haunts many adolescent girls in their daily lives in the city, whether in school, on public transport, or on the street.
According to a survey conducted by Plan International Vietnam in June 2013, 31 per cent of 1,128 girls were sexually abused on bus and only 13 per cent of girls and 8 per cent of boys said that girls always feel safe in public. Meanwhile, 45 per cent of respondents in the survey said they did not do anything about harassment they witnessed in public and 20 per cent did not intervene when they saw the harassment on the bus./.
( Phi Yen )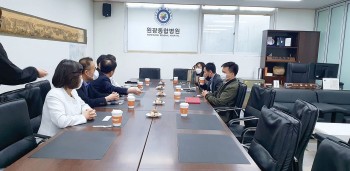 Overseas Vietnamese
A meeting was organized at the Wonkwang Hospital on the provision of medical support for the Vietnamese community in Korea in accordance with the signed cooperation agreement.