Having a Blast at Hanoi's Beer Street
Hundreds of people flocked to bars and restaurants on Ta Hien Street (Hanoi) making this place lively and bustling on Saturday night.
During recent cool weekends, Ta Hien Street, known as the famous beer corner of Hanoi, was filled with locals and visitors.
Photo: Vietnamnet
Photo: Vietnamet
People from all around the world come here frequently. It was challenging for many people to find open seats in the stores because tables and chairs spilled onto the sidewalk on both sides of the shop.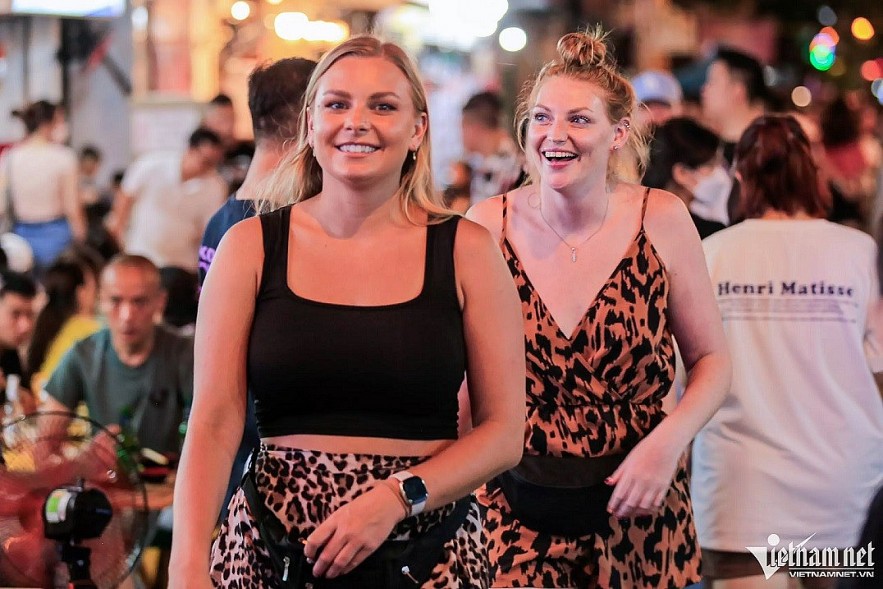 Photo: Vietnamnet
The number of international tourists is increasing at this time.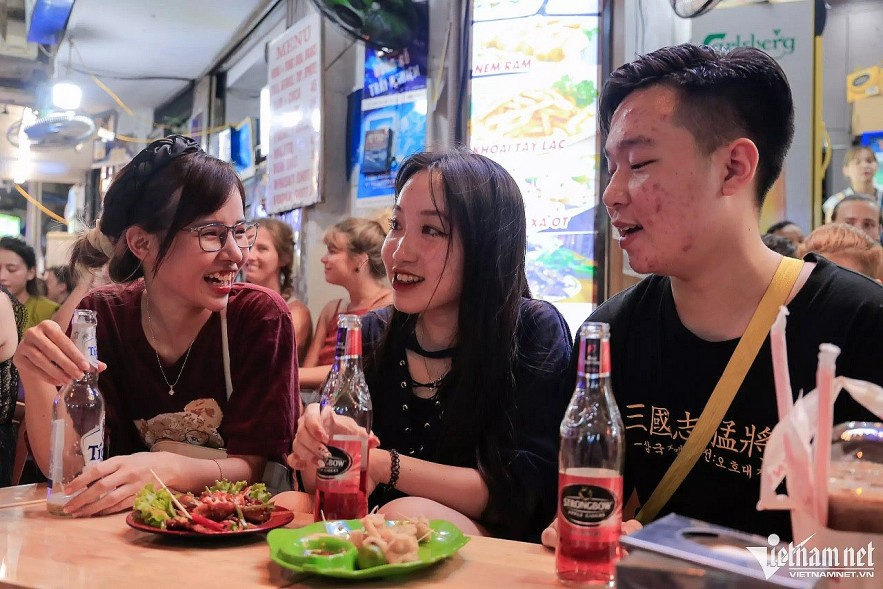 Photo: Vietnamnet
A group of friends from Linh, Lan, and Minh takes advantage of the weekend's mild weather in Hanoi by traveling more than ten kilometers from the Ha Dong neighborhood to Ta Hien Street in order to enjoy tasty snacks and lively music.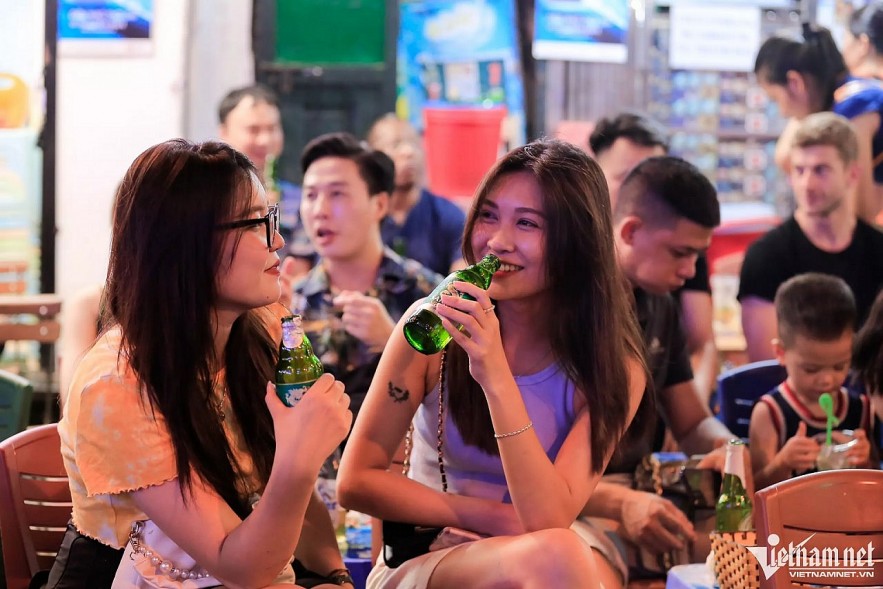 Photo: Vietnamnet
Some groups of female friends choose a quiet and airy place to avoid being stuck in the crowd.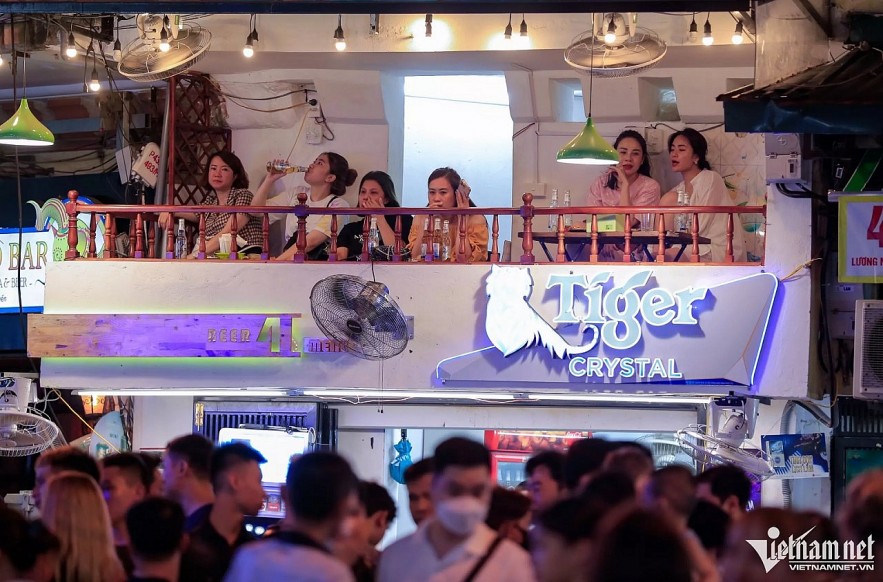 Photo: Vietnamnet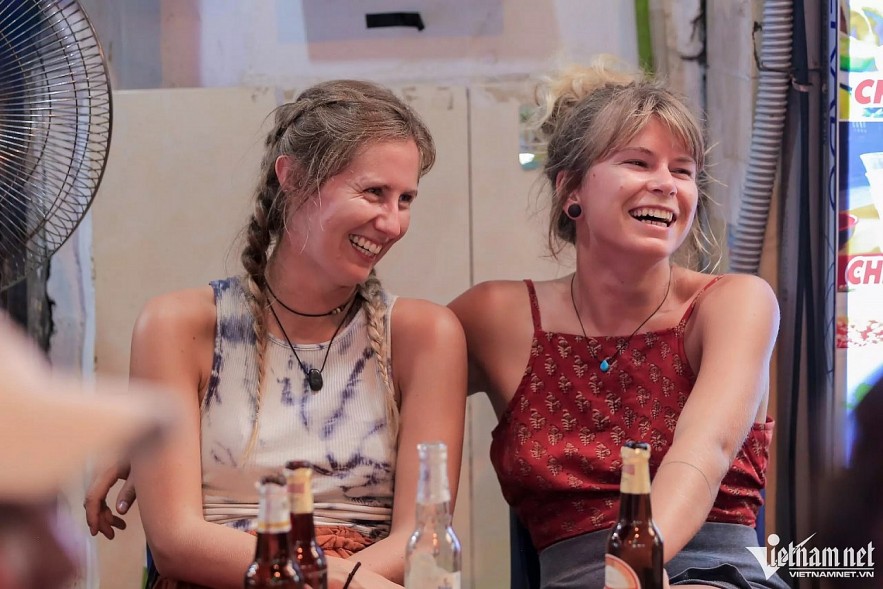 Photo: Vietnamnet
Donna and her friend share that this is the first time they've been to Ta Hien. She was surprised that the place was more vibrant than she had imagined. "There's nothing better than gathering with friends in a bustling atmosphere like this," said Donna.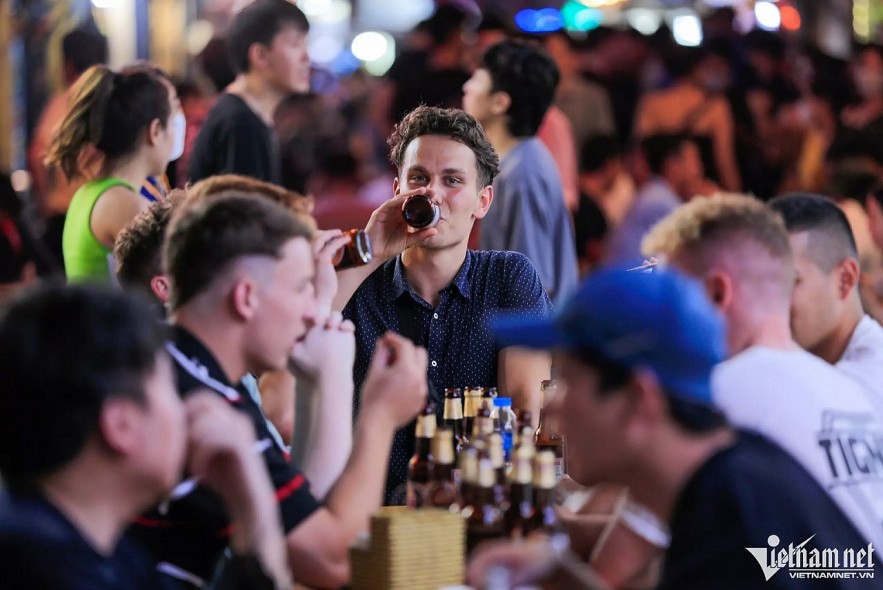 Photo: Vietnamnet
"I really like the culture of Vietnam, quite friendly and approachable. People can sit anywhere to chat. The atmosphere today is very happy, so we drink a lot," said William from the Netherlands.
You can find a range of the best Hanoi street delicacies, including Nem Chua, Vietnamese bread, noodles, sweet porridge, etc. Ta Hien is well known for its beer, especially in the summer. Hanoi experiences a very hot and humid summer. And for that reason, individuals favor drinking chilled beer over other types of alcohol.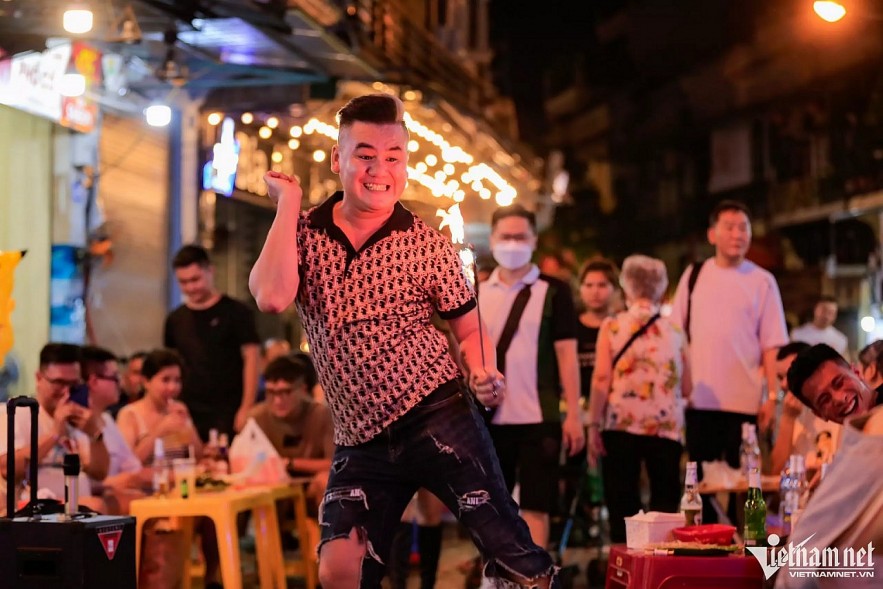 Photo: Vietnamnet
Along with the music that comes from the pubs, a lot of loudspeaker-wielding buskers and street magicians have also appeared on the crowded street.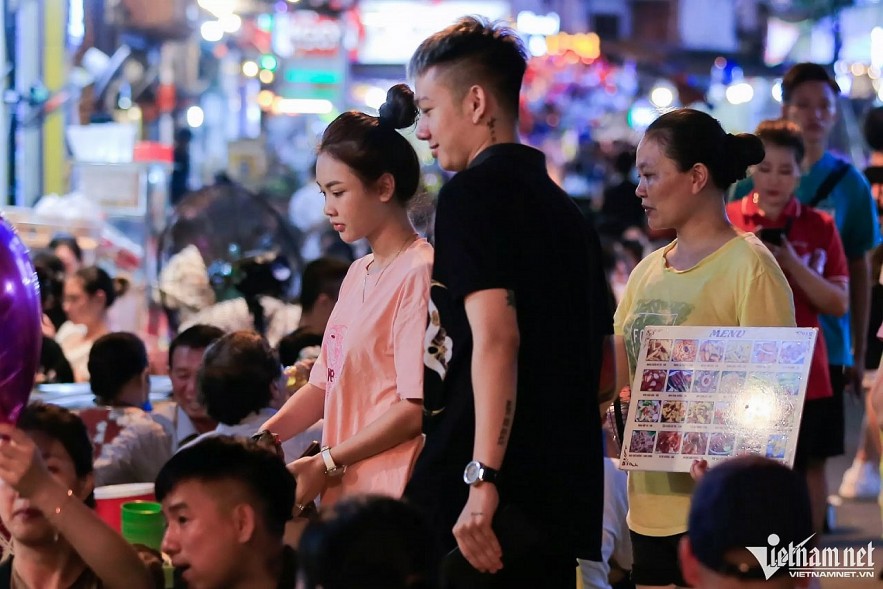 Photo: Vietnamnet
At 23:00, the restaurants are pretty much full, and the staff is constantly arranging seats for guests.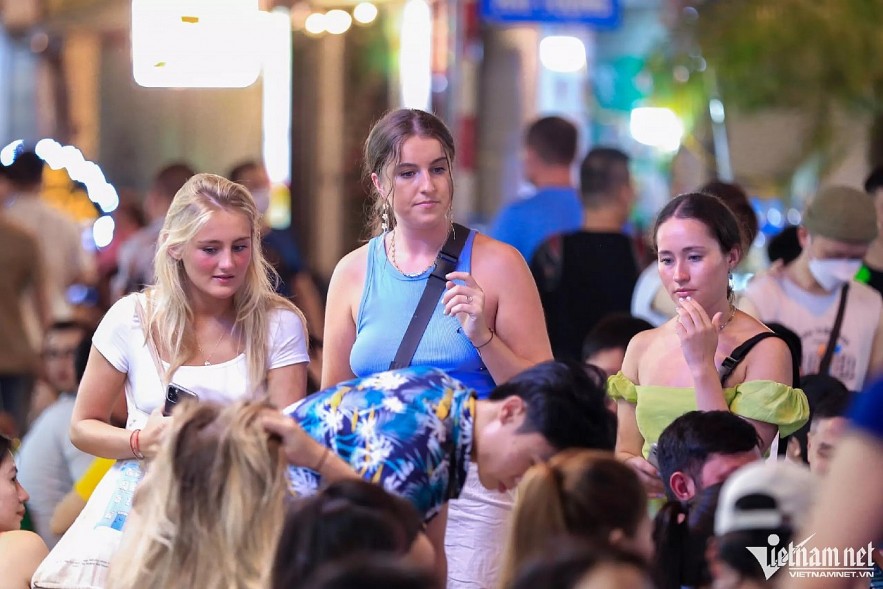 Photo: Vietnamnet
Three female tourists struggled to find a seat at the intersection of Ta Hien-Luong Ngoc Quyen, a famous beer corner in the Old Quarter.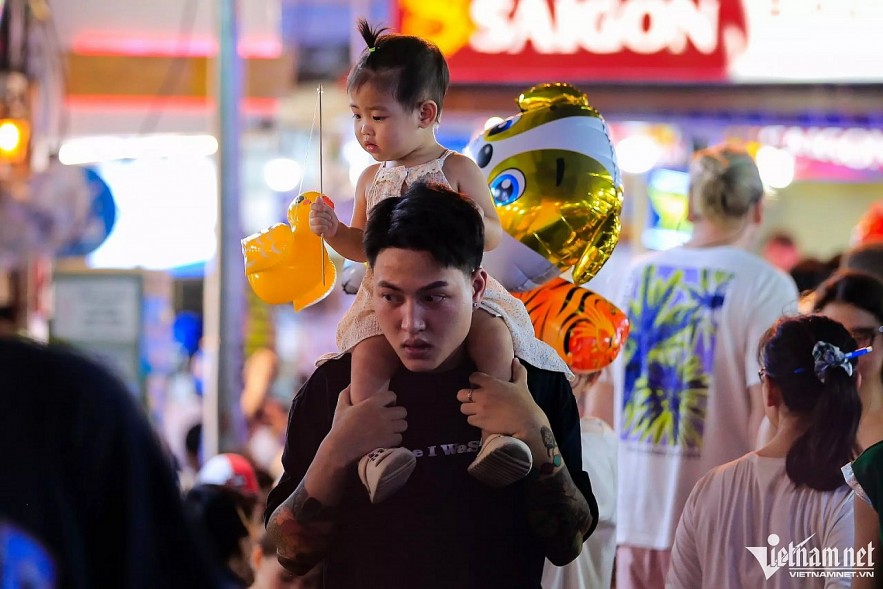 Photo: Vietnamnet
Some families also use the occasion to take their children to the walking street to enjoy the weather and then off to Ta Hien Street for drink beer and snacks.
Vietnamnet