Must-Try Breakfast Noodle Soups In Hanoi
Don't miss out on Vietnamese capital's specialty - savory, mouthwatering snail noodle soups or Bun Oc.
Hanoians famously eat breakfast 'like kings' because they typically start their days with all sorts of savory dishes, with noodle soups being the most popular choices.
While in Hanoi, you must try snail noodle soups (Bun Oc). Oc (Vietnamese freshwater snails), which are smaller and chewier than the normal ones, are arranged neatly in a bowl of bún (rice vermicelli), fried tofu, and fresh herbs, finished with a hot, sweet, and sour broth that is poured over all of the cold ingredients.
With a few slices of cooked tomatoes placed on top, you have yourself a signature Hanoi breakfast. We suggest you pair it with a glass of green tea (preferably iced) for a full experience for a maximum of VND 50,000 (US $2.18).
There are countless restaurants and vendor stools to choose from and we are here to help you find the best ones. Read on for a list of the most mouthwatering and well-known snail noodle soups in Hanoi.
1.Mrs. Hue - 43 Nguyen Sieu, Hoan Kiem, Hanoi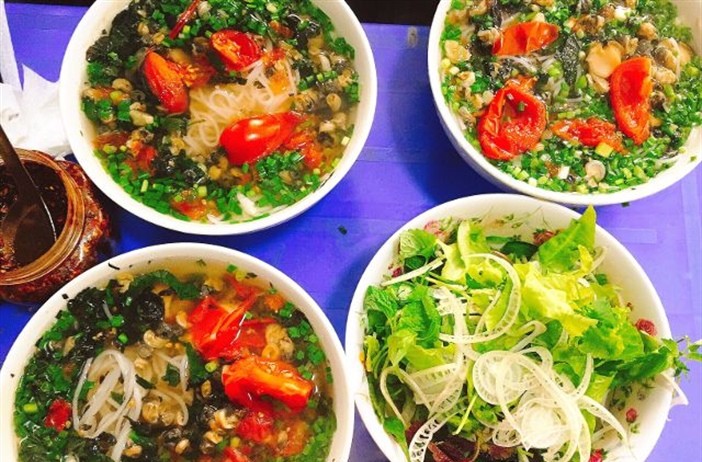 Photo: Dia Diem An Ngon
This cold snail noodle shop has existed for more than two decades. Now it has become a familiar destination for Hanoi snail noodle enthusiasts.
The broth is from snail boiled water, spiced with vinegar for a sweet taste. The shop use thin noodles, so when eaten it is very satisfying to take slurping. Then you get to chewing the crispy fat snails, bite after bite, you will savor the whole bowl in no time.
Your options are two types of large snails and small snails, with the spicy taste of fresh chili on top or with a healthy side dish of local herbs.
Address: 43 Nguyen Sieu, Hoan Kiem, Hanoi
Price range: 30,000-40,000 VND/ serving
Opening hours: 6:30 - 14:30
2. Mrs. Them - 6 Hang Chai, Hang Ma, Hoan Kiem, Hanoi
Photo: The Gioi Am Thuc
Although the space is narrow, with simply plastic chairs, the only noodle shop on Hang Chai Street is always full of people.
Mrs. Them is the third generation in her family to take over the shop and she has been in business for more than 25 years. With the tradition family recipe, the taste of the restaurant's noodle dish is one of the kind.
Hang Chai snail vermicelli is rich in heirloom flavor. From a small burden of goods roaming the streets of Hanoi, now her noodle shop has become a famous destination for diners who love snail vermicelli.
If waiting for your turn to eat does not sound like "hard work" then this is the place for you.
Address: 6 Hang Chai, Hang Ma, Hoan Kiem, Hanoi
Price range: VND 20,000 - 50,000/ serving
Opening hours: 7:00 to 15:00
3. Mrs. Lan - 26 Bui Thi Xuan, Hai Ba Trung, Hanoi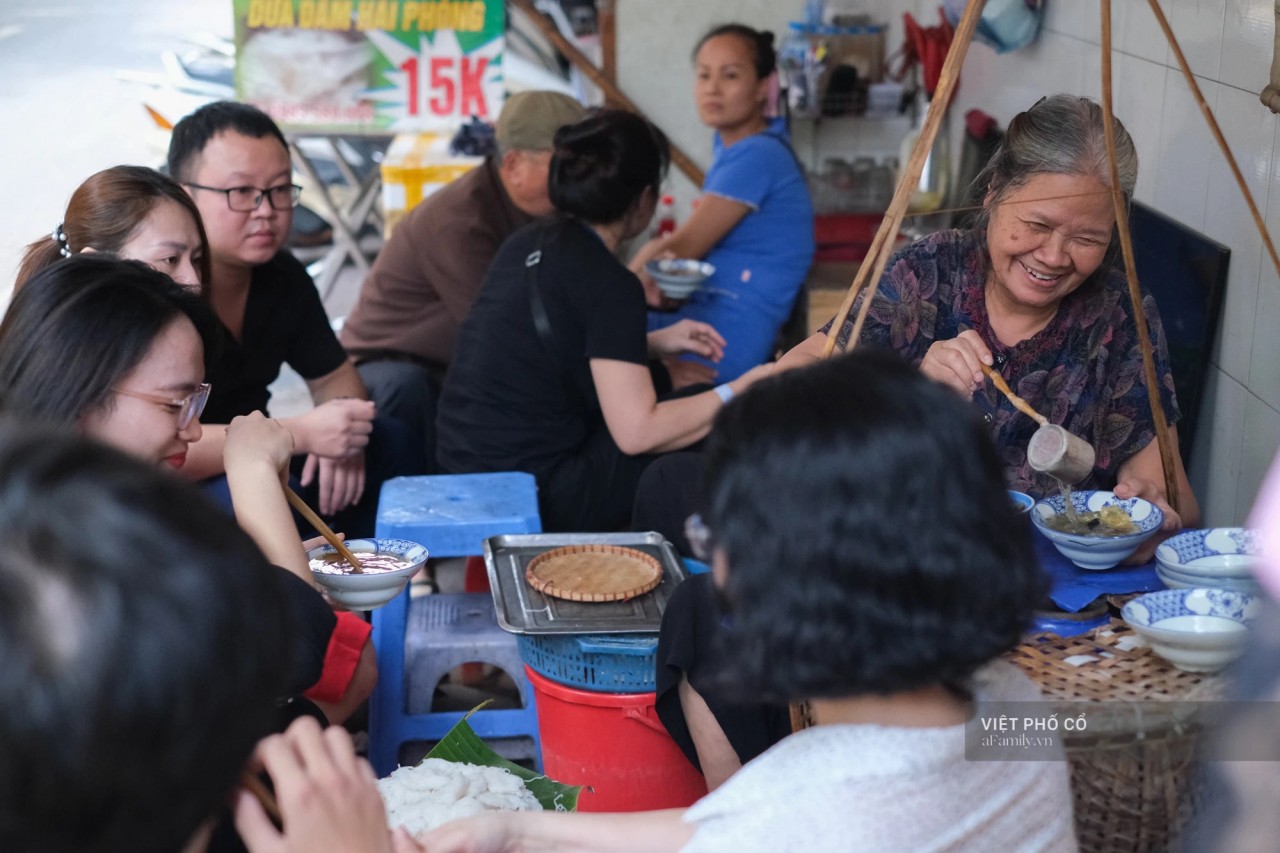 Photo: aFamily
This Hanoi snail noodle shop has been around for more than 30 years, is a favorite hangout place for foodies.
The difference between this last suggestion and the previous two is that the dish will be served cold, with a bamboo mat for snails, a crockpot for the broth, and a small bamboo shell for scooping up snail juice or vinegar… When they come together, the flavors will complement each other.
The serving of Bun noodles that is clean and refreshing will pair with big greasy, chewy, crunchy snails.
The dipping sauce has a sweet and sour taste, sometimes spicy goes with the very light, rich, and mouth-watering, boiled water eaten with snails will be a cool combo for a hot summer day.
Address: 26 Bui Thi Xuan, Hai Ba Trung, Hanoi
Price range: VND 40,000 - 50,000/ serving
Opening hours: 10:00 - 15:00