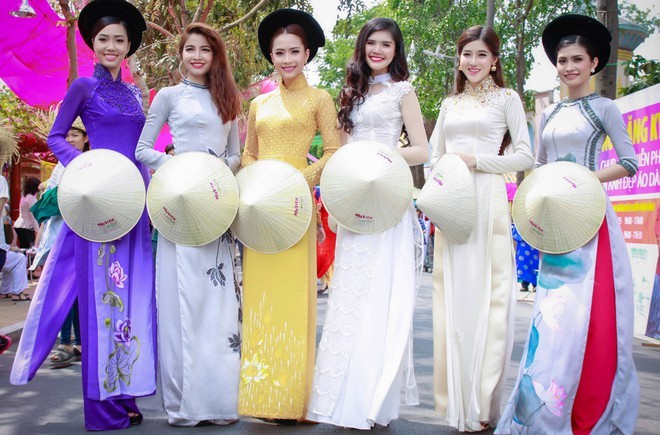 Illustrative image
Previously the festival had been scheduled to take place on Nguyen Hue pedestrian street between March 6- 22. However the nature of the developments relating to the COVID-19 epidemic has forced organisers to move the dates, with the event now set to be pushed back to April.
This year's festival is set to involve a wide range of activities, including an Ao Dai fashion show, a parade, a photo contest, and an Ao Dai design competition.
Many features of the event are set to be held at various tourist destinations across the southern city, such as Bui Vien and Nguyen Hue pedestrian zones, the city's post office, the War Remnants Museum, the Ao Dai Museum, and other public places.
Since 2014 the Ho Chi Minh City Ao Dai Festival has been organised annually and has taken place in early March each year, attracting thousands of participants.
The festival aims to honour the nation's traditional costume and promote tourism in the southern city to both domestic and foreign guests.
The ao dai is a traditional Vietnamese outfit — a long tunic worn over pants, worn by women and men. Starting in the 18th century in the south of Vietnam, the ao dai has grown from a regional nod to tradition to something much bigger: a national symbol of Vietnamese beauty./.
VOV