HIWC helps color the future of the vulnerable  
One of the largest charity fundraisers in northern Vietnam, the Hanoi International Women Club (HIWC) Annual Charity Bazaar was back on November 17th with the theme Color the Future. The event attracted around 10,000 visitors.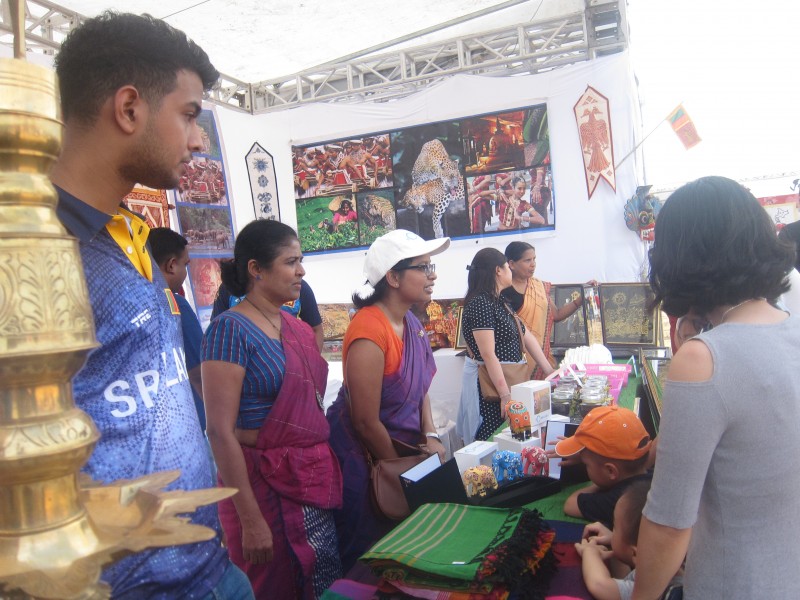 The pavilion of the Embassy of Sri Lanka proudly brings to the Bazaar the country's delicate traditional products, including velvet painting, wooden souvenirs, tea and traditional shawls.
In over the last 30 years, HIWC has been an ideal gathering platform for female expats in Hanoi with activities to foster friendship, mutual understanding and promote the development of social, charitable and cultural activities.
HIWC Annual Charity Bazaar was kick started in 1991 to raise money for a boarding school in the mountainous province of Yen Bai. Nowadays the event has become a much-anticipated and one of the biggest fundraisers in Hanoi. The Bazaar is generously supported by the diplomatic community, foreign, local businesses and charitable partners. It is considered a bridge connecting cultures while bringing together loving hearts from different parts of the world to fulfill a common mission: giving back to the community.
Being held in the spacious lakeside grounds of the Starlake development site (Bac Tu Liem district) the event drew 10,000 visitors and participants, who were representatives of Embassies in Hanoi, international organizations, credible Vietnamese and international businesses, of which many are social enterprises.
International food fair is one of the Bazaar's highlight. This year, the event welcomed colorful, flavorful authentic cuisines from various countries such as Hungary, Denmark, Russia, Canada, Japan, Singapore, etc, dedicatedly made with the support of embassies, missions and their communities in Hanoi.
In addition to food and drink, HIWC Charity Bazaar is also considered a fantastic Christmas market, offering shoppers a wide range of products, including handicraft, home appliances, fashion, cosmetics, kids' toys, etc, strongly embrace the value of organic farming, environmental friendliness and fair trade.
In addition to countries' representative offices, the Bazaar also brought together non governmental organizations and social enterprises such as KOTO, Care for Children, CSDS, Thuong Thuong Handmade, Morning Star Center, etc.
Besides shopping activities, the Bazaar provided a fascinating stage and playground, with vivid performance by students from international schools in Hanoi as well as kids' corners with interesting games for kids.
Meanwhile, auction is an indispensable part of the event, where lucky visitors might win air tickets, jewellery, or other amazing gifts.
The success of the Bazaar was also largely credited to the tireless six-month preparation of HIWC volunteers and the supports of valuable sponsors such as Starlake, JYSK, ISPH và ATV, etc.
Since 2005, HIWC has successfully raised fund worths USD 1.25 million to sponsor charities supporting women and children in Vietnam. In 2018 & 2019, Care for Children, Center for Sustainable Development Studies (CSDS), Hoa Sua School, Hue Help, Morning Star Center, YWAM Mercy Vietnam are among the beneficiaries of HIWC.
*Moments of the event: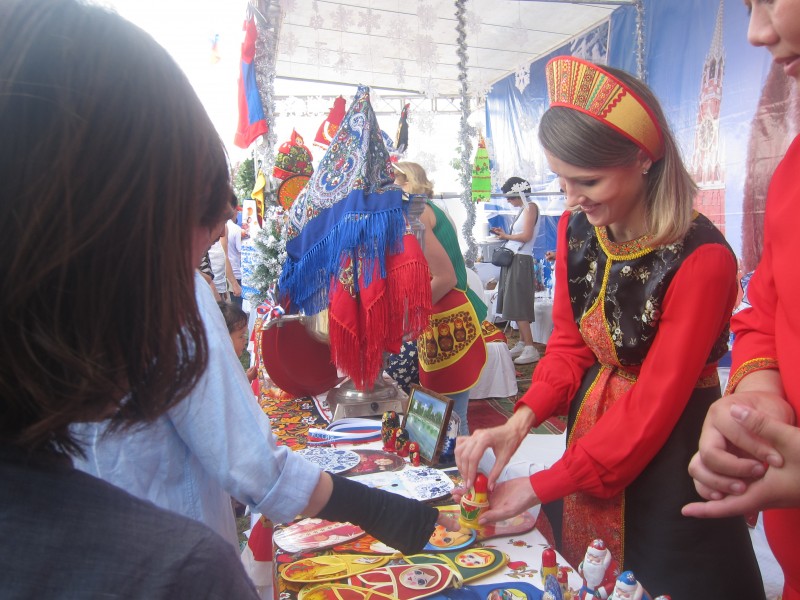 The Russian pavilion featuring souvenirs with vivid colors, shining with the presence of the 'sweet Russian country girl' - Matryoshka wooden doll that has been fascinating the world for over 100 years.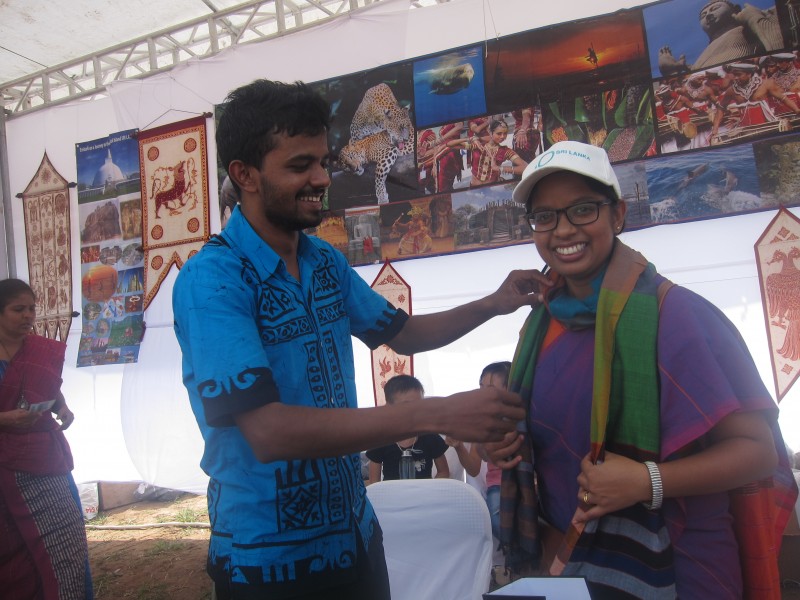 Ashen Lewdeni (left), an alumnus of the Hanoi University of Science & Technology and Third Secretary of the Embassy of Sri Lanka in Hanoi Prasadi Boomawalage proudly introduce to visitors traditional shawl. Currently, there are around 30 Sri Lankan people living in Hanoi. Most of them are diplomats, business people and students.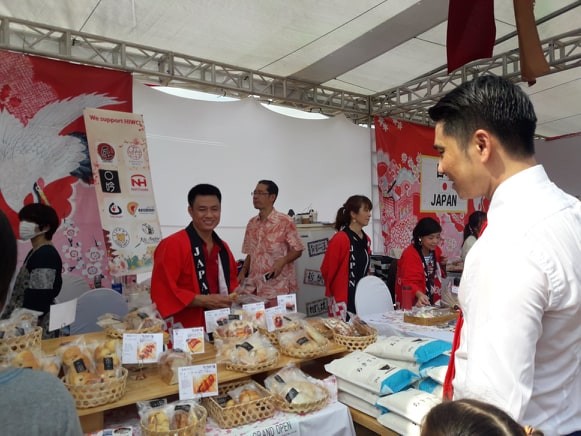 The country of Sunrise and Sakura – Japan - participates in the Bazaar with a wide range of products, from the savoury to the sweet (Japanese rice ball, sushi, pastries, etc), from home appliances to souvenirs, etc.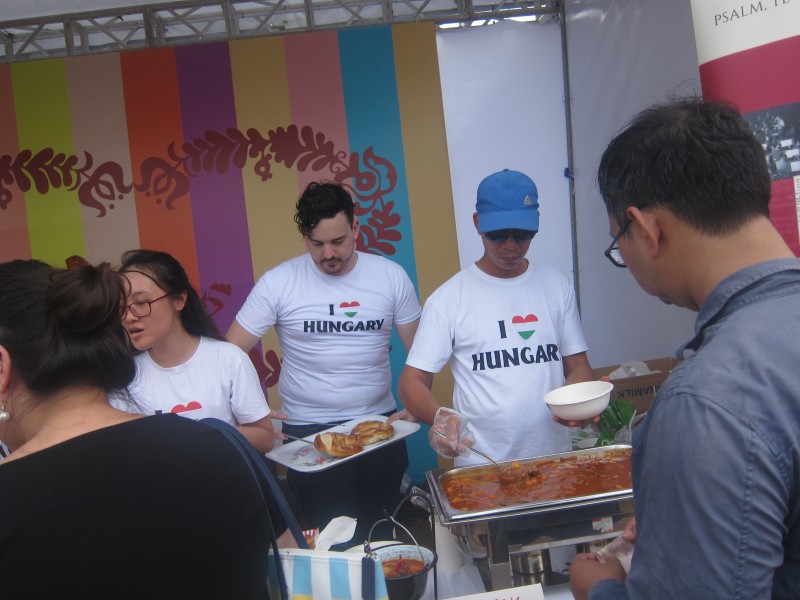 Deputy Head of Mission of the Embassy of Hungary Fonagy Ferenc (middle) busily supplies a new batch of cake to be sold. This is the second time the diplomat participates in the Bazaar. "In addition to traditional Golash soup and various sorts of cookies, this year we bring to the Bazaar two new interesting pastries: ginger biscuits and coconut chocolate", he says.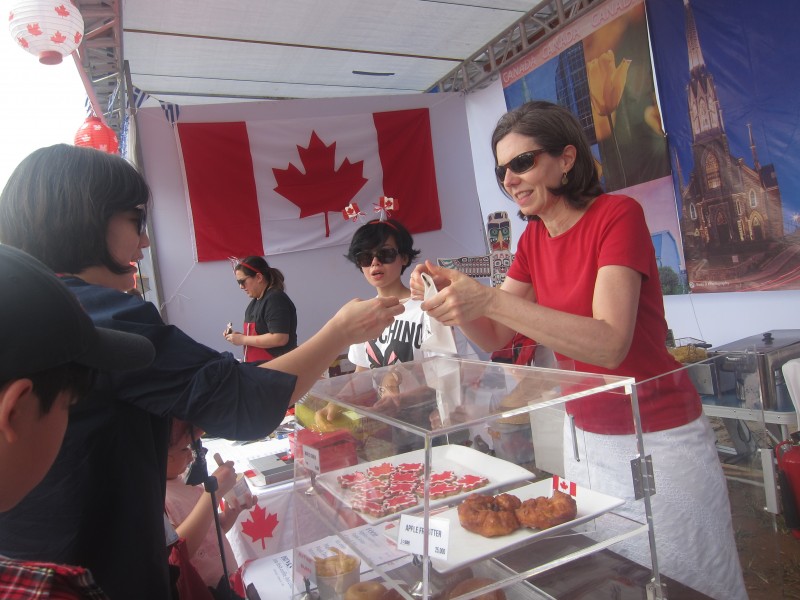 Amidst her busy schedule including preparing for the Hanoi Run for Children 2019 scheduled in December, Canadian Ambassador, Deborah Paul still dedicates her time to take part in the Bazaar.
More to watch: Folk dance performed by Sri Lankan students: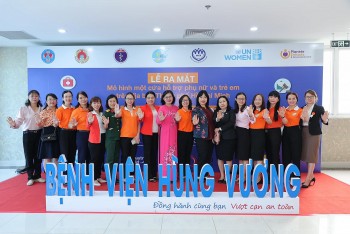 Viet's Home
What is the one-stop centre for women and children experiencing violence?