Ho Chi Minh City considers reopening unnecessary businesses as Covid-19 pandemic at ease
Some unnecessary business services in Ho Chi Minh City, the Southern Metropolis of Vietnam will be allowed to reopen amidst the city has witnessed 14 days of no fresh community case.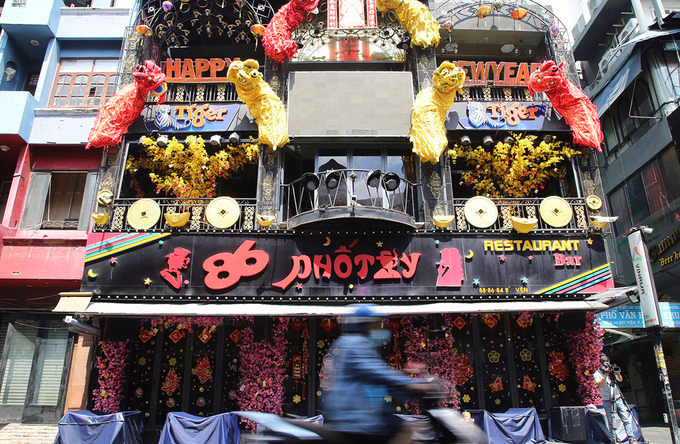 A restaurant on Bui Vien street shutdown due to Covid-19 pandemic.
The information was made at a virtual meeting of Vice Chairman of Ho Chi Minh City People's Committee Duong Anh Duc and with the National Steering Committee against Covid-19 and provinces this Wednesday morning.
"While the situation is considered stable, the city's steering committee on anti-pandemic had a meeting last afternoon to propose measures and consider reopening some services to achieve dual goals", Duc said and stressing that the city remained on high alert, not subjective to Covid-19 prevention.
According to the decision of Ho Chi Minh City People's Committee, from 12am to February 9, all activities of culture, sports, entertainment, beauty salons, karaoke, discos, pubs, bars, beer clubs, massage…; wedding reception centers; Tea rooms, theater - theater, movie theaters, sports establishments, yoga, gyms, billiards ... have to be closed for epidemic prevention.
Religious ceremonies and activities with more than 20 people at religious establishments and worshiping must also be canceled to ensure safety.
From Tet onwards, Ho Chi Minh City has implemented series of measures to control and minimize the pandemic sources from entering the city and regularly monitor for early detection of pandemic sources in the community. From February 16, the city organized medical declarations with people returning from other places, thereby receiving more than 155,000 reports, 274 cases were quarantined.
The city also randomly screened more than 9,400 passengers and had not found any cases of the disease. Authorities held irregular checks on food and beverage establishments, reminded religious establishments not to ensure epidemic prevention ...
According to the Center for Disease Control in Ho Chi Minh City, to date, the city has recorded a total of 210 cases of Covid-19, of which 193 cases have been cured, and 17 are being treated. Currently, 1,331 people are quarantined and 524 are self-quarantined at home.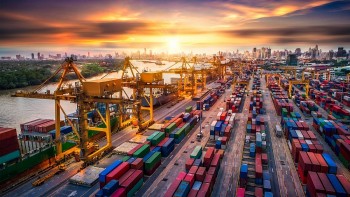 National
Vietnam, a rising star in the global supply chain, has the potential to become a new tiger in Asia, economist Brian Lee Shun Rong at Maybank - Malaysia's largest financial services group and the leading banking group in South East Asia – has reportedly said.