Vietnam asks for India's COVID-19 vaccines aid
Authorities of Hai Duong province – the current biggest epicenter in Vietnam – is asking for an aid package of 200,000 – 300,000 doses of India's indigenous COVID-19 vaccine to timely innoculate its residents against the novel coronavirus.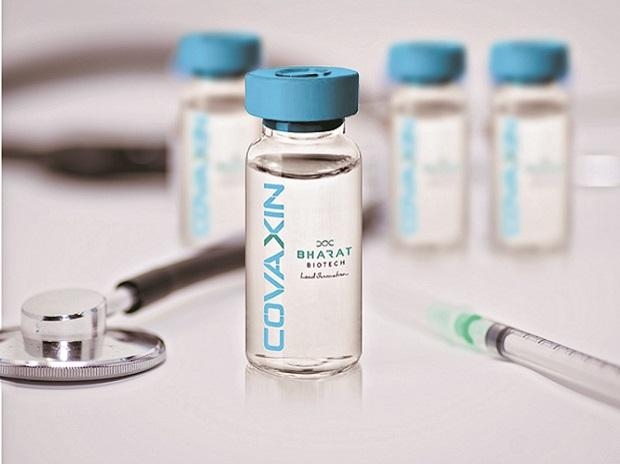 India's indigenous Covaxin vaccine (Photo: Business Standard)
Hai Duong Provincial People's Committee has sent the proposal to the Indian Embassy in Vietnam, in a bid to implement vaccination and put the epidemic under control in the earliest time, Truong Van Hon, chief of Secretariat of the committee said on February 23 morning.
The batch would be enough to vaccinate frontline workers, including health workers and soldiers who are at high risk of COVID-19 infection, as reported by VTC News.
The Indian Embassy in Vietnam has earlier stated that the Indian government is always ready to assist Hai Duong province with 200,000 – 300,000 doses of its locally-produced COVID-19 vaccine.
Hai Duong announced another 3 new COVID-19 cases on February 23 morning, all have been under centralized quarantined for days prior to the positive results.
They are currently treated at the field hospital No.2 at Hai Duong Medical Technical University.
The COVID-19 situation in Hai Duong has been gradually put under control 6 days after the social distancing order are in place, according to the Standing Committee of Hai Duong Provincial Party Committee. Still, several localities including Kim Lien commune, Kim Thanh district, still witness complicated development.
All of the new infections are related to previously confirmed patients in the province, where one of the first two cases in Vietnam's ongoing Covid-19 outbreak was detected on January 28, when community transmissions returned to the nation after almost two months.
Since then, infections have spread to 13 cities and provinces, with Hai Duong alone accounting for 620, its neighbor Quang Ninh reported 60, HCMC 36, Hanoi 35.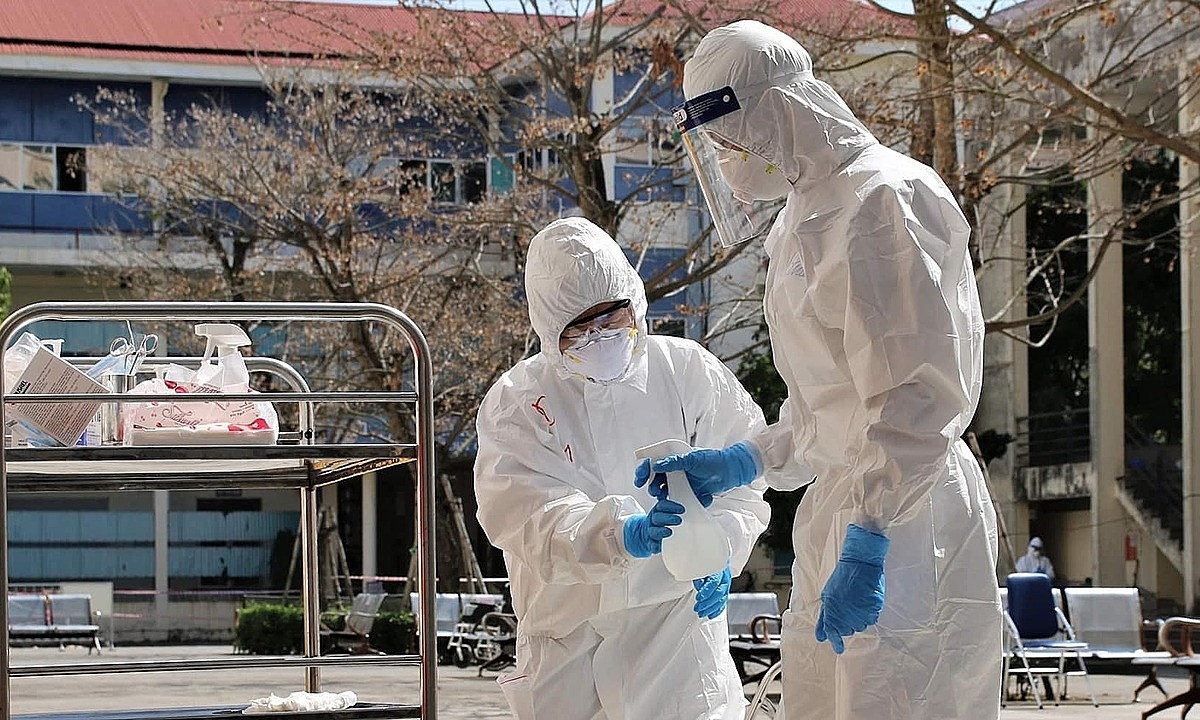 Hai Duong is the current biggest epicenter of Vietnam (Photo: VNE)
Vietnam is having four potential made-in-Vietnam vaccines on hands. The vaccines are studied and produced by Nanogen, Vabiotech, Polyvac and the Institute of Vaccines and Medical Biologicals (IVMB), all have completed the laboratory production process.
While Vabiotech and Polyvac's vaccines are still under evaluation on animals, IVMB's candidate Covivac is scheduled to enter human trials this January after yielding safe and strong immunity response on animals.
India is the world's biggest maker of vaccines, and its companies have promised to produce billions of doses of COVID-19 shots.
Biological E., which is developing a vaccine with Houston's Baylor College of Medicine and Dynavax Technologies, recently completed Phase 1/2 clinical trial in India, Datla said.
Covaxin is among the potential candidate of the country. The India's indigenous COVID-19 vaccine is developed under cooperation between Bharat Biotech and the Indian Council of Medical Research (ICMR) - National Institute of Virology (NIV).
The vaccine is developed using Whole-Virion Inactivated Vero Cell derived platform technology. Inactivated vaccines do not replicate and are therefore unlikely to revert and cause pathological effects. They contain dead virus, incapable of infecting people but still able to instruct the immune system to mount a defensive reaction against an infection, according to Bharat Biotech.
Indian pharmaceutical companies Bharat Biotech and Biological E. Ltd said on Monday they could quickly rework their COVID-19 vaccine products to fight new variants once their genetic sequence is known.
In recent months, India has confirmed the presence of the variants first identified in Brazil, Britain and South Africa, which are believed to explain an upsurge in cases in the Indian states of Maharashtra and Kerala.
In all, India has reported more than 11 million coronavirus infections, the highest number in the world after the United States, and about 156,000 deaths.