Inside US Trade: US, Vietnam working to resolve trade issues through consultation and cooperation
The Inside US Trade has recently published an article entitled "US, Vietnam working to avoid imposition of Section 301 tariffs."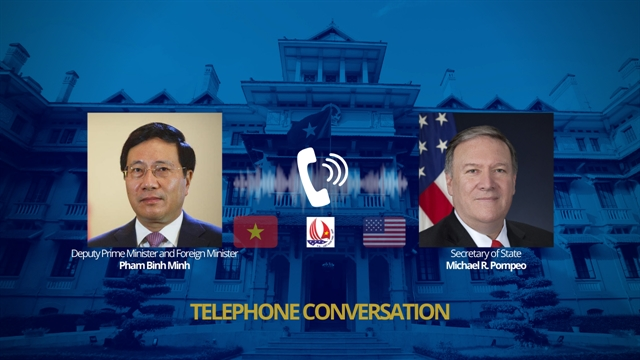 Deputy Prime Minister and Minister of Foreign Affairs Phạm Bình Minh and US Secretary of State Mike Pompeo had a telephone conversation on Thursday. — Photo courtesy of the Ministry of Foreign Affairs
The US and Vietnam are working to resolve trade issues to pre-empt the imposition of Section 301 tariffs, the article reported, citing a source familiar with the Office of the US Trade Representative (USTR)'s twin investigations into Vietnamese trade practices.
USTR in October launched Section 301 investigations into Vietnam's currency valuation and timber practices. After holding hearings for each last week, USTR gave interested parties the opportunity to submit post-hearing comments.
The Inside US Trade learned that the US Trade Representative Office has less than two weeks until the new president's inauguration ceremony on January 20 to complete the investigation process, followed by a proposal submitted to the Presidential Office and an open hearing on the proposal.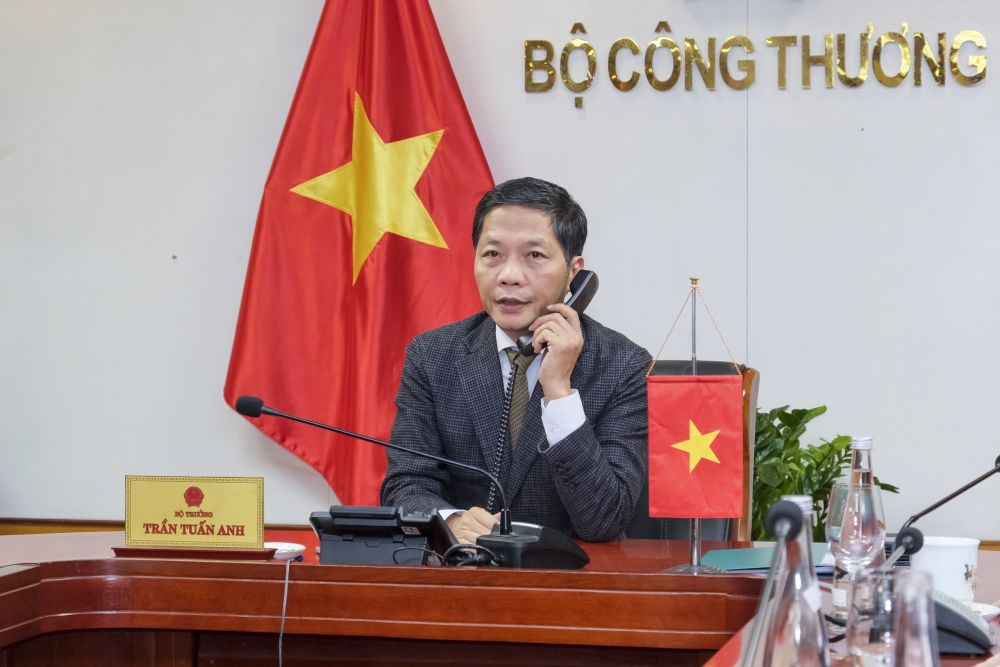 Minister of Trade and Industry Tran Tuan Anh during a phone call with US Trade Representative Robert Lighthizer. — Photo courtesy of the Ministry of Industry and Trade
The article also mentioned the phone talks between Vietnamese Deputy Prime Minister and Minister of Foreign Affairs Pham Binh Minh and US Secretary of State Mike Pompeo, as well as the phone talks between Vietnamese Minister of Industry and Trade Tran Tuan Anh and US Trade Representative (USTR) Robert Lighthizer.
Anh said the investigation could cause many unwanted effects that may not only harm bilateral relations, strategic trust, and efforts to enhance cooperation but also adversely affect thousands of enterprises and millions of workers and consumers in both Vietnam and the US.
Workers manufacture garment products at a factory in southern Long An Province. Photo by VnExpress
Lighthizer said the USTR Office is still in the investigation process and considering all opinions, and has yet to talk about any conclusions with Vietnam.
Earlier, more than 150 companies and 50 associations have sent a joint letter to President Donald Trump, asking for not imposing Section 301 tariffs on Vietnamese goods, saying that it may hamper the US global competitiveness and US businesses and consumers alike in the context of the COVID-19 pandemic.
They said Vietnam remained a large export market of the US and an important supplier of raw materials for US manufacturers, VNA reported./.
Vi

etnam moved up four grades to become the second largest exporter to the US in 2020, with its export turnover to the country surging 24.5 percent to an estimated 76.4 billion USD.

The US remains the biggest importer of Vietnamese goods in recent years, importantly contributing to expanding markets, promoting production and increasing foreign currency income.

However, Vietnam's exports to the US accounts for 2.7 percent of the American country's total imports from all countries and territories worldwide.

Besides traditional exports such as textiles, footwear and aquatic products, Vietnam has also shipped electronics, spare parts and wooden products to the market.

Statistics from the US side show that the two-way trade increased to 75.7 billion in 2019 from juts 450 million USD in 1995 when Vietnam and the US established diplomatic relations.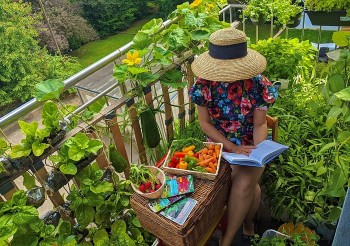 Overseas Vietnamese
An amaetur farmer, Chang Nguyen taught herself to build a small green space on her balcony.
Multimedia
In September, some isolated resorts in Sa Pa, Lao Cai Province and Hoa Binh Province have welcomed tourists with negative test results for Covid-19 within 72 hours.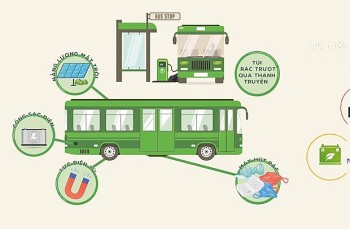 Viet's Home
Up to 800 initiatives on environmental protection have been submitted by Vietnamese youth to the British Council after only two months of launching.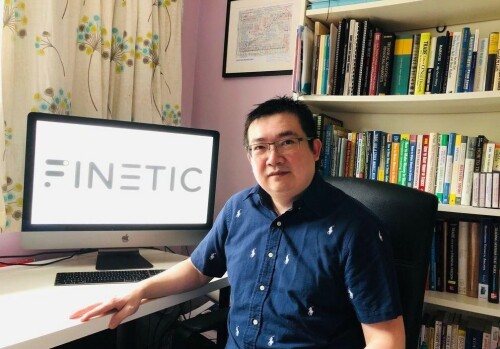 Economy
HONG KONG SAR - Media OutReach - 24 September 2021 - Finetic, a Hong Kong-based intelligent stock selection and investment education platform has developed its own AI-assisted investment analysis system, which provides weekly picks of quality stocks in major global markets, including Hong Kong, China and the U.S.
September 24, 2021 | 11:30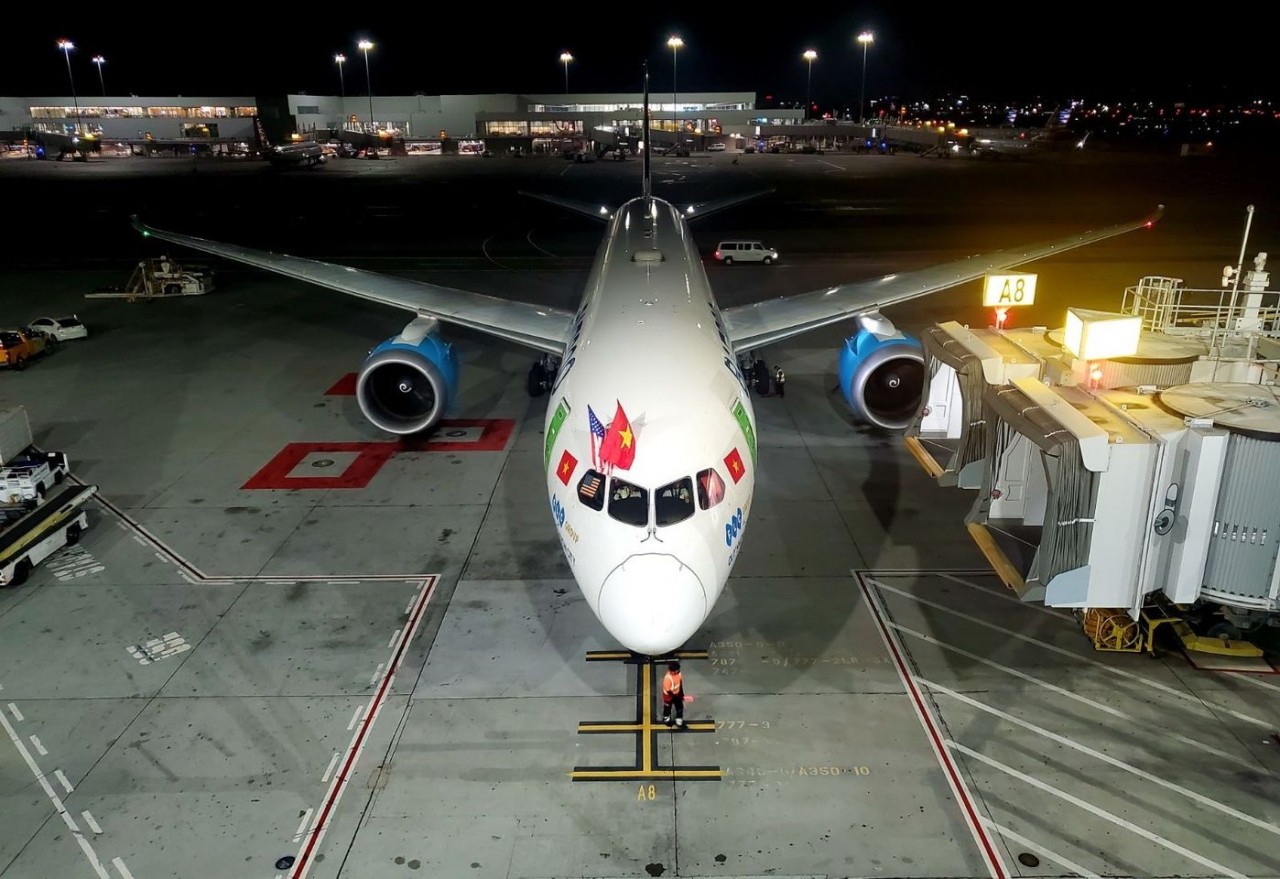 Economy
Bamboo Airways' QH9149 flight, using the Boeing 787-9 Dreamliner aircraft, took off at 7:55 p.m. from Hanoi's Noi Bai Airport for San Francisco.
September 24, 2021 | 10:48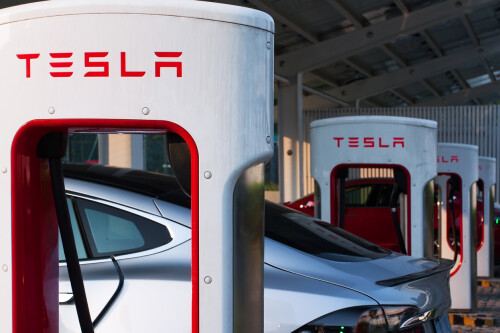 Economy
Sustainable investing, once viewed as an outlier may be only a decade ago, has never been more popular.
September 24, 2021 | 10:00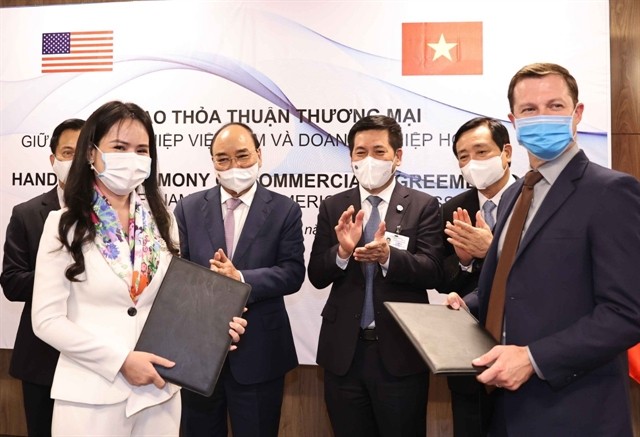 Economy
The T&T Group on September 21 signed several MoUs and contracts with US partners within the framework of President Nguyen Xuan Phuc's working trip to the US.
September 24, 2021 | 09:11