An article by Nguyen Manh Dong, Vice Chairman at Vietnam's National Border Commission
International Cooperation Should be Enhanced to Benefit Vietnam's Sea and Island Policy
In both short and long term, Vietnam should be more proactive in expanding and strengthening maritime cooperation, striving to become a rich and strong country in terms of maritime issues to better protect its national interests at sea.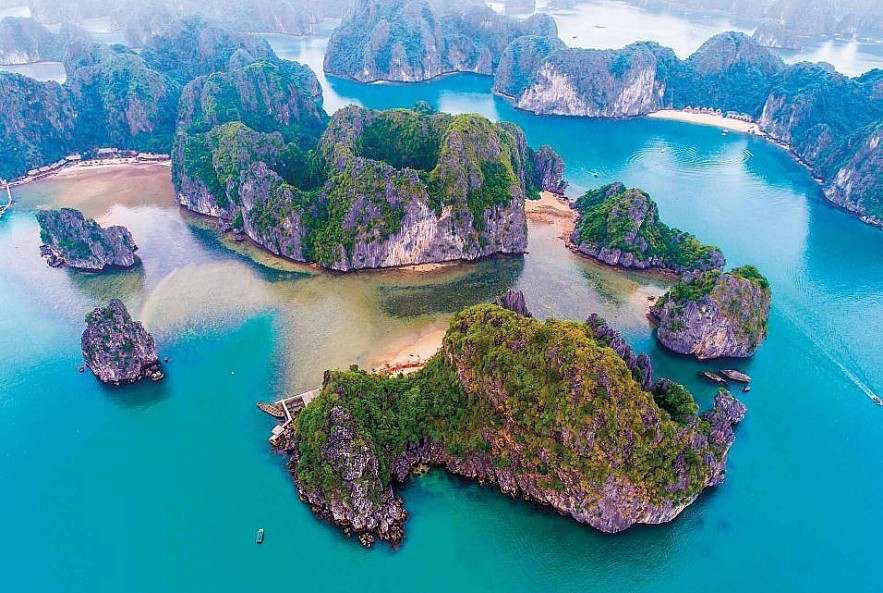 Ha Long Bay. (Photo: Shutterstock)
Vietnam has a 3,260-kilometer coastline stretching from North to South. Among the country's thousands of islands, many have strategic value in terms of security, defense, and economy, namely the Hoang Sa (Paracel) and Truong Sa (Spratly) archipelagos, Phu Quy, Con Dao, and Tho Chu islands. The South China Sea (Bien Dong in Vietnamese), which directly relates to the country's peace, security, stability, and development, is the nation's survival space.
The complicated developments in the South China Sea issue in recent years exacerbate the challenges to Vietnam's national construction and defense.
To handle these challenges, to best protect the national interests at sea in both the short and long-term, besides resolutely and persistently fighting and firmly defending sovereignty and sovereign rights, Vietnam needs to be more proactive in expanding and strengthening its maritime cooperation, making the country a strong nation in terms of maritime issue, a prosperous country thanks to marine resources. Maritime cooperation also matches the common aspirations of all countries and peoples worldwide towards peace, cooperation, and development.
Maritime cooperation is both a need, obligation, and right of Vietnam, as a coastal, sovereign state and a member of many international treaties on the sea and navigation, including the United Nations Convention on the Law of the Sea 1982 (UNCLOS 1982).
Being well aware of the importance of maritime cooperation, especially during complicated developments in the South China Sea, over the years, Vietnam has identified maritime cooperation as one of the most important tasks in implementing foreign policy and directives serving national construction and development, protecting sea and island sovereignty and national interests at sea.
In line with national interests and on the basis of international law and practice, especially UNCLOS 1982, Vietnam has deployed maritime cooperation in breadth and depth with countries, regional and international organizations in different fields. Many important and substantive results have been achieved.
First, cooperation with relevant countries in resolving the overlapping seas. With its geographical position and as a member of UNCLOS, Vietnam has the right to enjoy an exclusive economic zone, a continental shelf many times larger than its continental territory. The country has overlapping seas with China (in the Gulf of Tonkin and the waters outside the mouth of the Gulf of Tonkin created by the central coast of Vietnam and China's Hainan), with Cambodia, Thailand, and Malaysia in the Gulf of Thailand, with Indonesia in the South China Sea. Vietnam also has sovereignty over the Hoang Sa (Paracel) and Truong Sa (Spratly) archipelagos, which are subject to bilateral and multilateral disputes.
Second, law enforcement at sea. Since 1998, after signing a maritime delimitation agreement with Thailand, Vietnam and Thailand signed and implemented a joint patrol agreement between the two navies. The model has been applied to similar countries, such as between Vietnam and Cambodia regarding historical waters, and between Vietnam and China in the Gulf of Tonkin.
Moreover, Vietnam actively expands cooperation in the field of maritime law enforcement with countries outside the region and international organizations. The process is accelerated through negotiations, signing and implementation agreements and MoU. The country has also received support for facilities, and training to improve maritime capacity and promoted its role at multilateral mechanisms.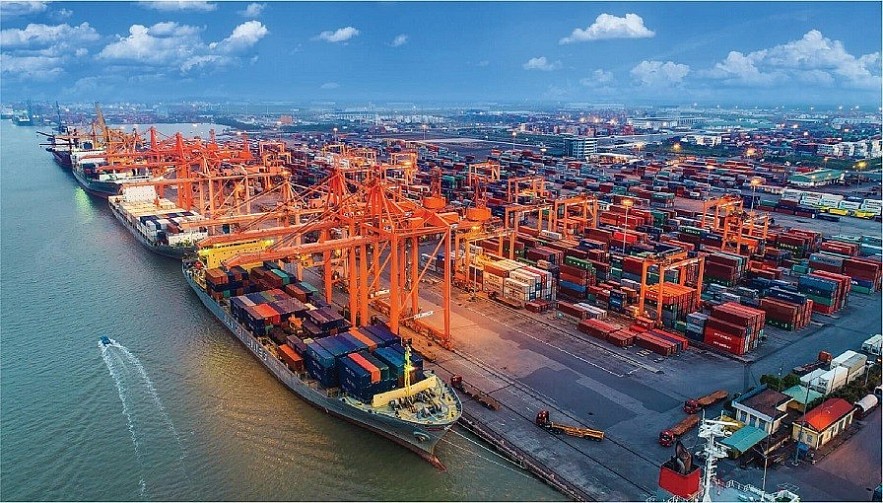 Lach Huyen seaport, Hai Phong. (Photo: Deepc)
Third, in scientific research and marine environmental protection, Vietnam and the Philippines have jointly initiated and conducted joint oceanographic and marine scientific research trips in the South China Sea (JOMSRE-SCS) since the early 1990s. These trips aim to enhance understanding of the South China Sea's natural conditions, especially in the Spratlys, and contribute to strengthening political ties between the two countries.
Vietnam and China, on the basis of compliance with international law and each other's resources, also have many cooperation projects in less sensitive fields such as sediment research, and geological hazards. The two countries are promoting new cooperation in the field of marine environmental protection.
Fourth, in resource exploitation and fisheries, Vietnam has effectively implemented bilateral agreements with many countries in the region, including Cambodia, Indonesia, China, Malaysia, and Thailand on conservation, management, sustainable exploitation of common fishery resources, signing agreements to establish a hotline to support fisheries activities at sea; receiving techniques and capital from partners outside the region such as France, Norway, and European Union EU to support aquaculture.
Fifth, in the field of oil and gas, Vietnam and partners who have experience in oil and gas activities such as Russia, India, Malaysia, have expanded the exploration and provision of oil and gas services to meet economic development in the new situation.
The positive results of international cooperation in maritime issues in recent years have confirmed Vietnam's right policy. Such results are achieved because of the country's right directives, the efforts of relevant ministries and localities, not to mention the support and consensus of the people, and the goodwill of relevant countries.
Vietnam is a country bordering the South China Sea that has many potentials and advantages in maritime cooperation. On the basis of experience and achievements in maritime cooperation over the years, the country needs to further promote maritime cooperation, making maritime cooperation a focal factor in maintaining peace and stability in the region, towards the country's prosperity and national interests at sea.