International Loan Program in Can Tho Supports Floating Market Businesses
Non-profit-organization Merry Year International proposed a microcredit project to support small businesses in Can Tho City
On Nov. 19, Can Tho Union of Friendship Organizations and Merry Year International (MYI) representatives discussed collaboration projects for microcredit support for small businesses in Can Tho city.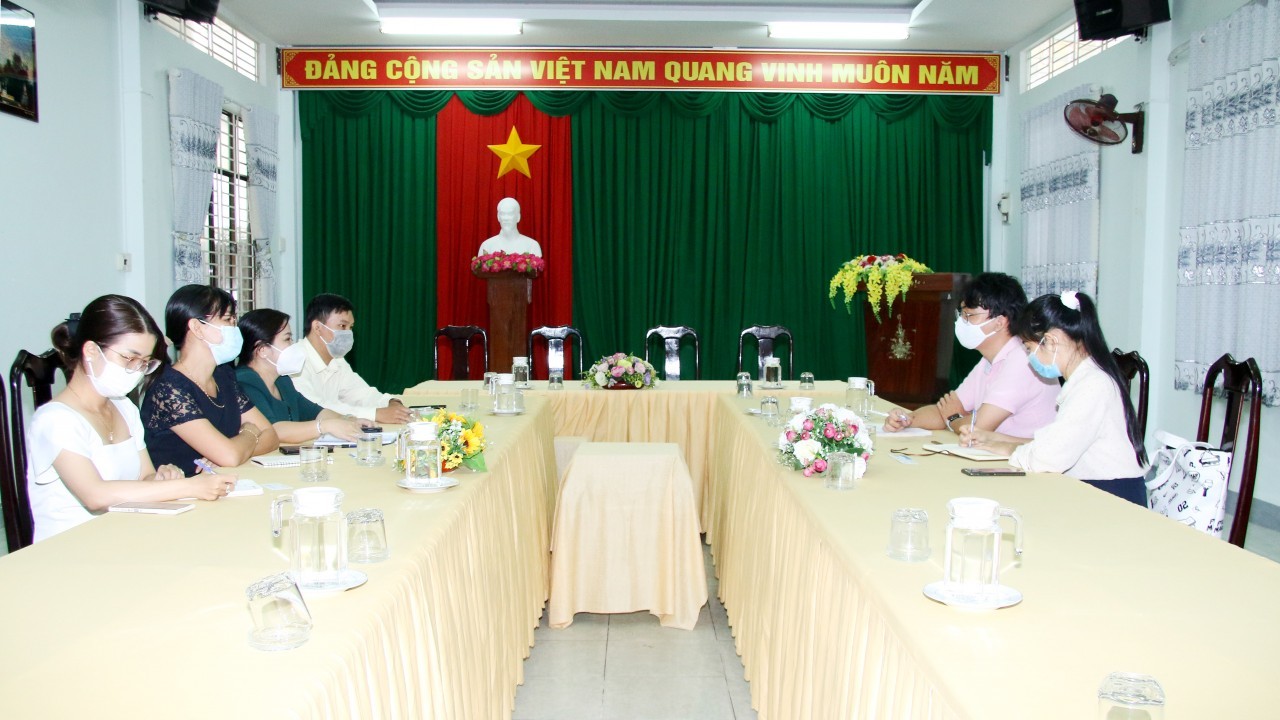 Can Tho Union of Friendship Organizations and Merry Year International (MYI) representatives discussed collaboration projects. Photo: VNT
In the meeting, Le Thi Thanh Giang - President of the Union shared many potentials ways to develop projects in Can Tho city. She said she believed the projects with MYI could create many mutual benefits between the city and the organization.
Cho Yongsuk - Leader of the Merry Year International (MYI) team proposed a microcredit project to support small-scale businesses in Can Tho City to help improve Can Tho income growth.
He explained that this direction has been proved to be effective in many provinces in the world and has helped many small business owners become financially independent.
In Vietnam, MYI has worked on this project with similar Southern provinces such as Vinh Long. In 2011, MYI signed the Memorandum of Understanding with Vinh Long local authorities and has experienced working with local small businesses for more than a decade.
In particular, MYI plans to initiate the collaboration project with small-scale businesses from Cai Rang floating market. The objectives of the project include business development and income generation. MYI provides a cattle loan program as well as economic classed and skill-training workshops.
Locals will have the opportunity to grow their businesses and generate more incomes in order to achieve sustainable development.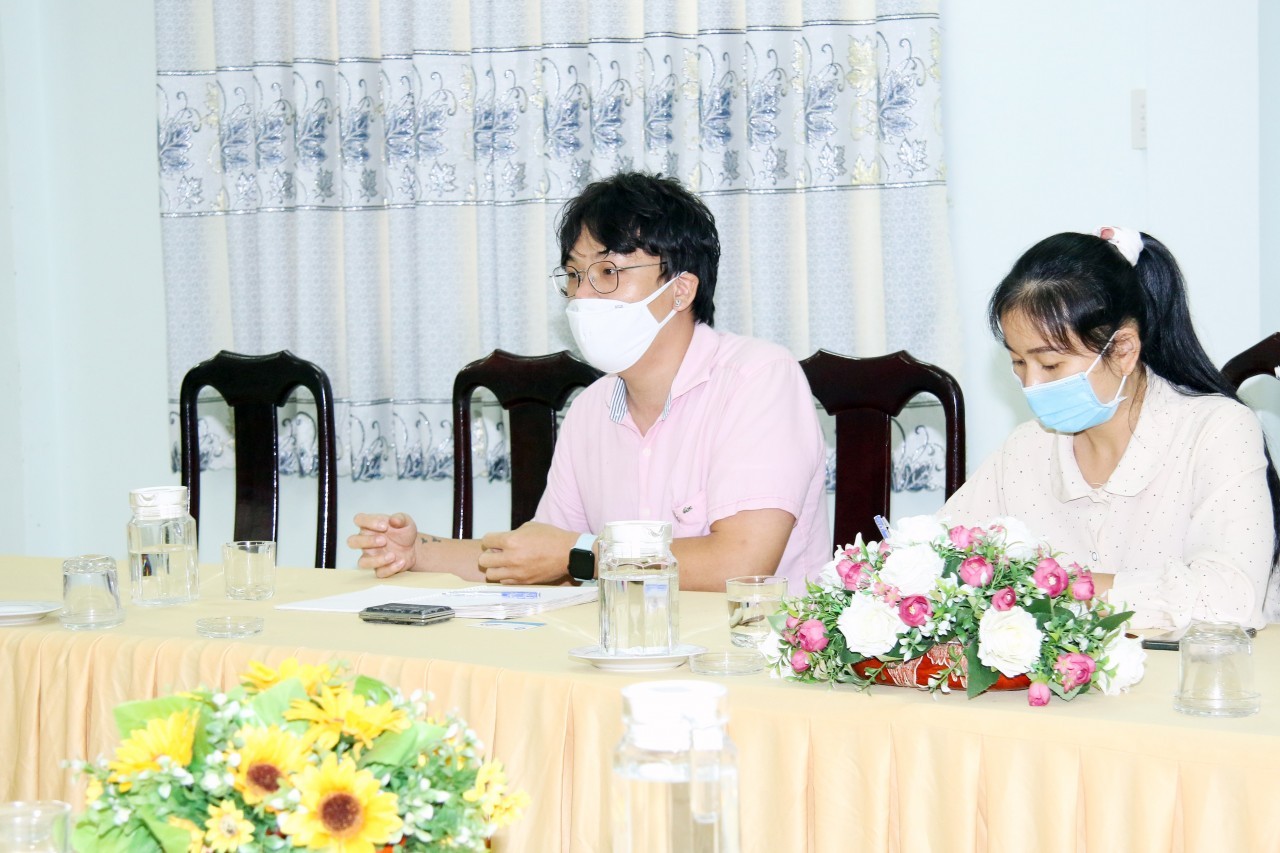 Cho Yongsuk (left) represented MYI at the meeting. Photo: VNT
In addition, MYI also proposed collaboration with the Union to organize culture exchange activities between MYI volunteers and Can Tho people.
In response, Giang agreed with the idea and affirmed that the Union was happy to work with MYI on this project. She said it was a great opportunity for locals to understand foreign country and foreign cultures. Can Tho always welcomes investors and organizations and will help MYI with formality procedures.
The two parties also discussed the research plan for the collaboration such as gathering information and analyzing data about the financial situation of businesses at Cai Rang floating market.
MYI will also receive local assistance from the Union on the research process, said Giang.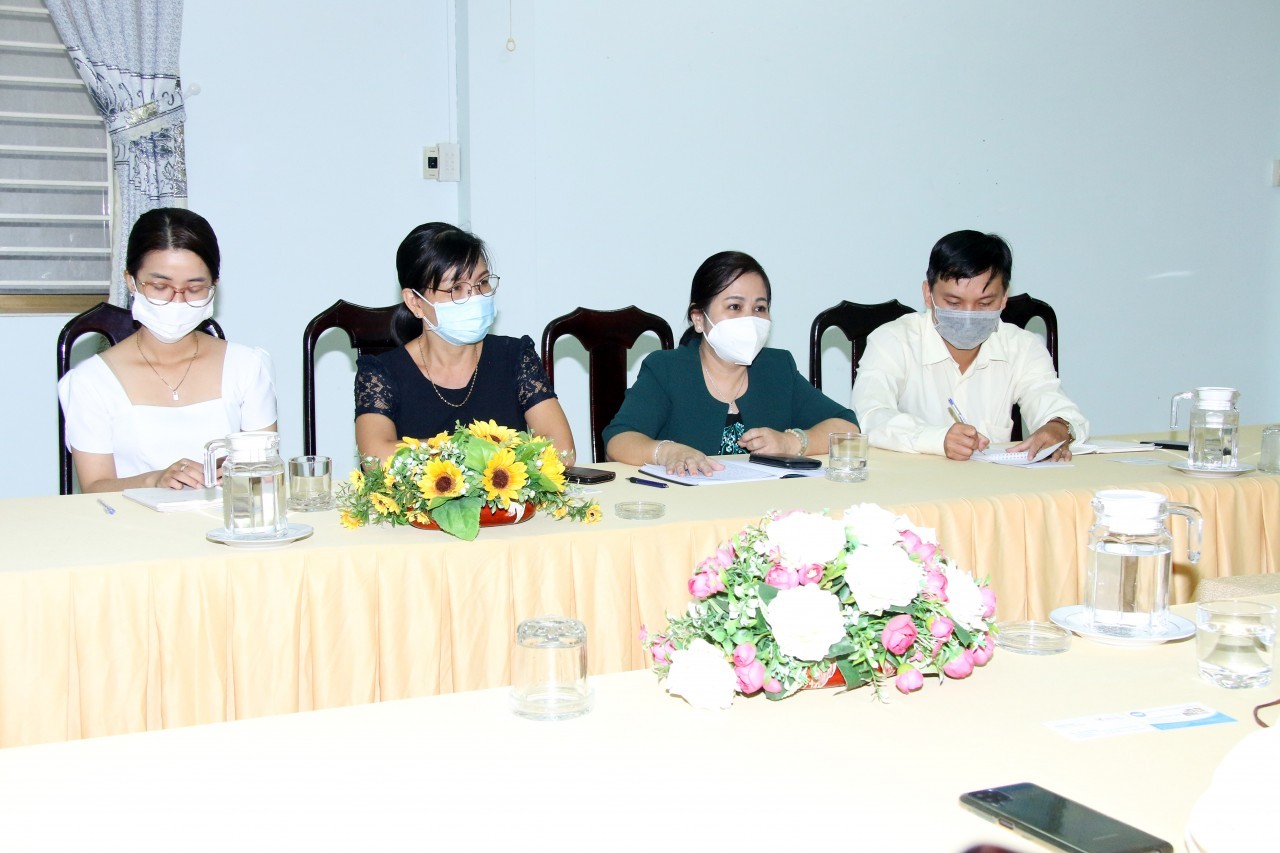 Can Tho Union of Friendship Organization promises to provide assistance for MYI in the project. Photo: VNT
She also shared how the Covid-19 pandemic had negatively impacted Can Tho people, especially students.
Cho thanked the Union for their support and discussed giving gifts to students in difficulty. He said it would be another great way that MYI can help the locals to achieve financial independence.
The follow-up meeting will be in December this year and the main object will be the MoU between MYI and the Can Tho Union of Friendship Organizations.
Merry Year International
Merry Year International is an international self-reliance development NGO originating from South Korea.
MYI provides constant opportunities to the neglected neighbors around the world to become independent; Merry Year International seeks ways for people in need to stand on their own feet and create sustainable economic communities.
Just as South Korea rose from severe poverty and has achieved brilliant development, MYI strives its best for all global citizens who are in need to be self-sufficient, affluent and well off.
MYI Vinh Long Microcredit collaboration project is the first MYI project in Vietnam.
It is designed for those who are excluded from modern financial system by lending seed money so that they can improve their own livelihood. Hence, MYI provides basic economy classes to recipients and microcredit management education to public officers.
Additionally, MYI helps improve market conditions and its equipment. MYI is performing all of these tasks so that the region can achieve sustainable development. Finally, to support self-sufficiency of low-income farmers, MYI provides a cattle loan program.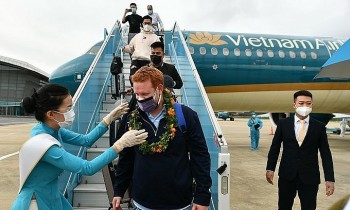 National
Vietnam News Today (Jan. 29): Vietnam records 14,892 new local Covid-19 cases; PM orders prioritizing pandemic control for safe and warm Tet; Vietnam scraps rapid Covid test requirements for int'l passengers; Vietnam-Australia trade hits all time high in 2021.