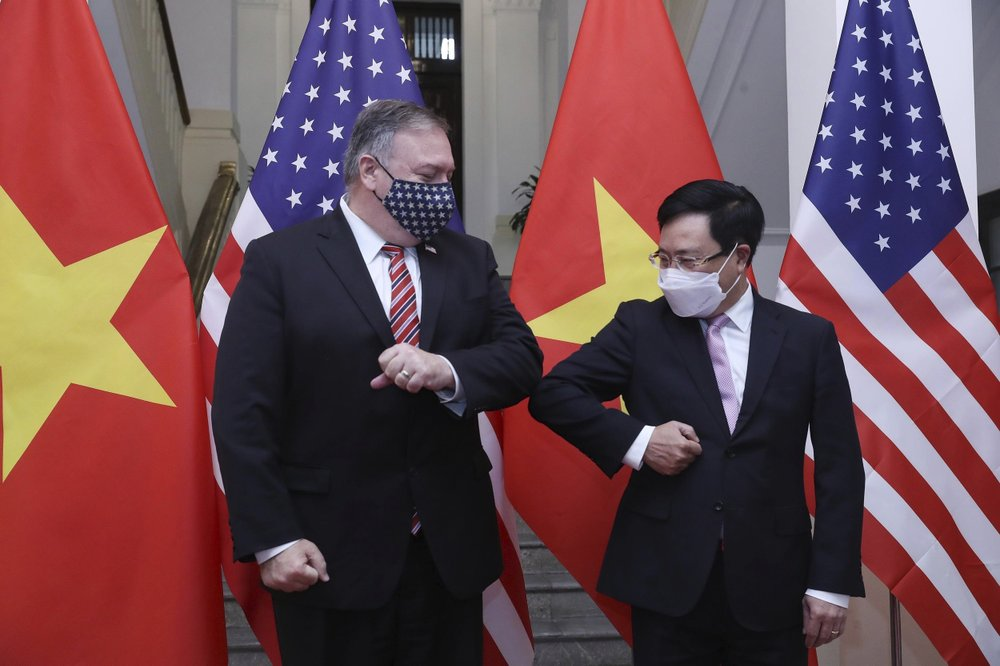 US Secretary of State Mike Pompeo, left, and Vietnamese Foreign Minister Pham Binh Minh gesture with their elbows before a meeting in Hanoi, Vietnam, Friday, Oct. 30, 2020. (Bui Lam Khanh/VNA via AP)
US Secretary of State Mike Pompeo wrapped up a tour of Asia in Vietnam on October 30, which has made foreign headlines.
Before Vietnam, Pompeo visited Sri Lanka, India, the Maldives and Indonesia.
"US Secretary of State Mike Pompeo wound up a visit to Asia in Vietnam on Friday," Reuters said, citing Pompeo as saying during his meeting with Prime Minister Nguyen Xuan Phuc that "We look forward to continuing to work together to build on our relationship and to make the region — throughout Southeast Asia, Asia and the Indo-Pacific — safe and peaceful and prosperous."
Phuc said he sought "sincere cooperation" in support of a peaceful region and progress in trade and investment ties.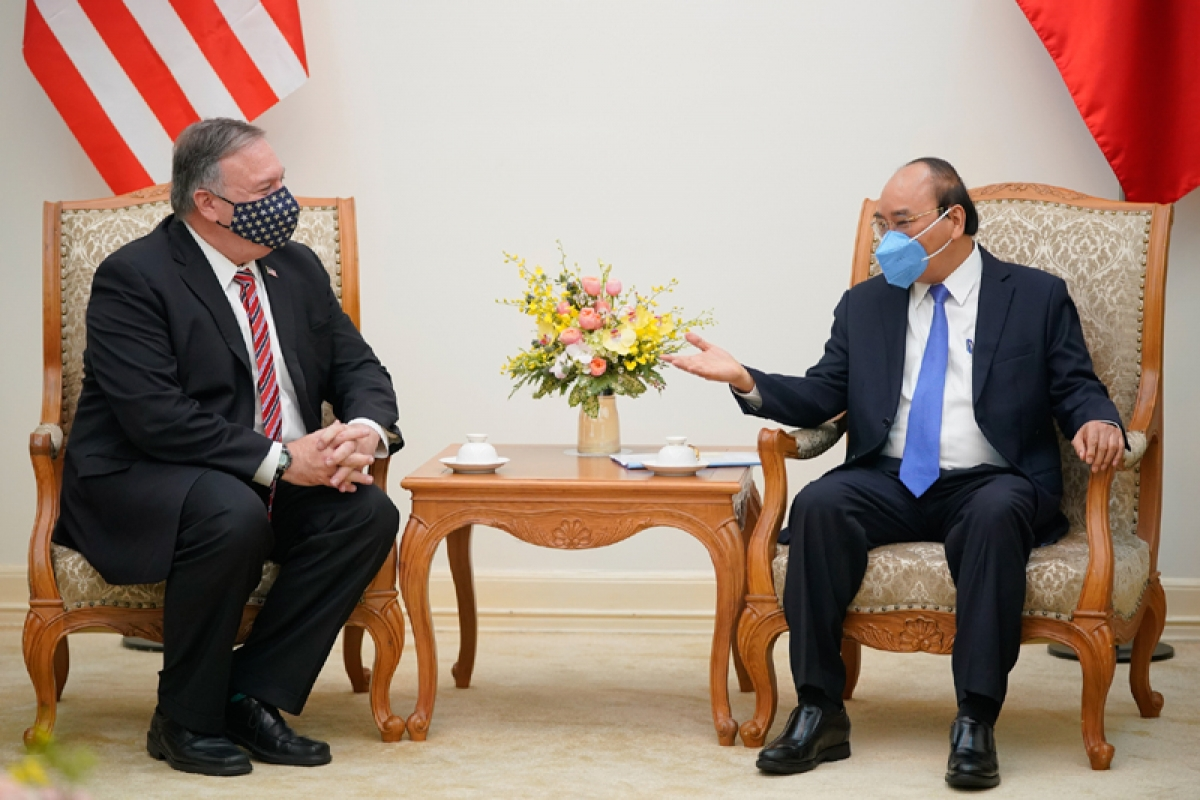 Secretary M. Pompeo says the US supports a strong, independent and prosperous Vietnam during a meeting with hist host, Prime Minister Nguyen Xuan Phuc. (Photo: VGP)
Pompeo's trip came as Vietnam and the US mark the 25th anniversary of the normalising of diplomatic ties, Reuters said. But it also came a week after Hanoi released a Vietnamese-born US citizen sentenced to 12 years in jail for "attempting to overthrow the state".
Hours before Pompeo's arrival, Vietnam's foreign ministry released a statement saying the man, Michael Nguyen, who returned to his home in California last week, was released for humanitarian reasons, according to the news organisation.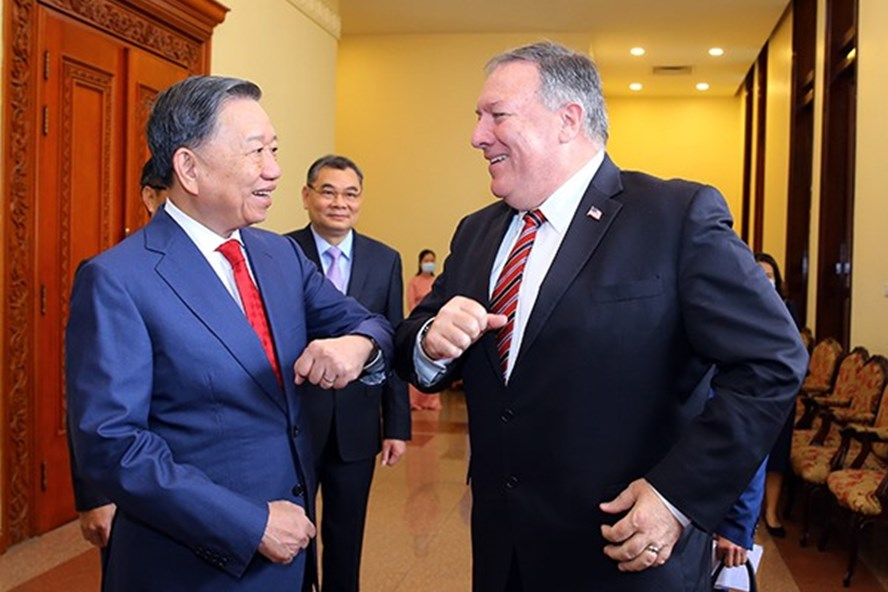 Minister of Public Security Gen. To Lam (left) and US Secretary of State Michael Pompeo. (Photo: CAND)
Pompeo on October 30 met Vietnam's Minister of Public Security To Lam, whose office is in charge of domestic security and tracking dissidents in the Southeast Asian country.
After the meeting, Pompeo said in a tweet that he and To Lam had discussed the South China Sea (Bien Dong Sea) and Mekong region.
Bitter enemies during the US-Vietnam War, Hanoi and Washington have enjoyed significantly warmer relations in recent years, Reuters said.
AP News also quoted Pompeo as saying that "We have enormous respect for the Vietnamese people and your country's sovereignty."
Pompeo's visit demonstrates support for strong, prosperous and independent Vietnam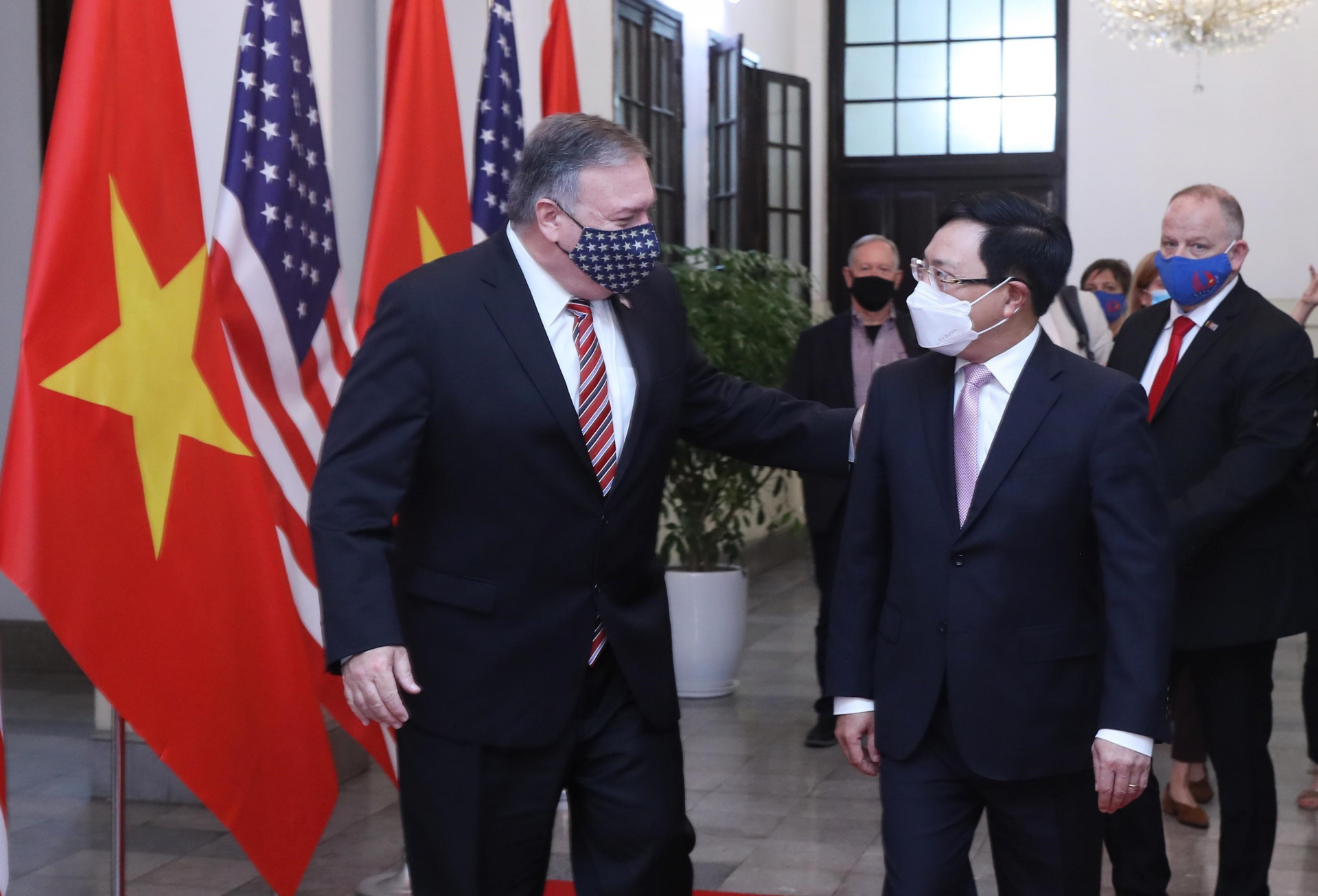 US Secretary of State Mike Pompeo, left, and Vietnamese Foreign Minister Pham Binh Minh walk for a meeting in Hanoi, Vietnam, Friday, Oct. 30, 2020. (Photo: VNA )
The US Department of State said Secretary Pompeo travels to Vietnam to demonstrate support for a strong, prosperous and independent Vietnam.
"The Secretary is traveling to Vietnam to reaffirm the strength of our comprehensive partnership, celebrate the 25th anniversary of US-Vietnam diplomatic relations, and discuss issues in the South China Sea and Mekong regions of mutual concern."
"Twenty-five years ago, the US and Vietnam established diplomatic relations. To take this step forward, we first had to look back and confront the legacies of war and work with veterans, families, and others affected by our shared history. Today, our nations are trusted partners with a friendship grounded in mutual respect," it said in a fact sheet.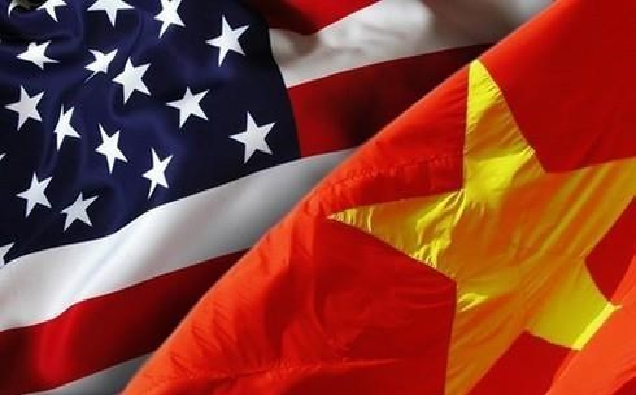 Photo: Internet
Vietnam has served admirably as 2020 ASEAN Chair and demonstrated strong and constructive leadership as the region has tackled the COVID-19 virus, the department stressed.
Under Vietnam's leadership, this year we held a virtual US-ASEAN Foreign Ministers meeting on COVID-19 and the first-ever US-ASEAN Health Ministers meeting. Vietnam will also host the Women, Peace, and Security Conference this December.
Vietnam is one of America's fastest growing markets. What started out 25 years ago with almost no two-way trade in goods has grown to more than $81 billion in trade annually today.
"We are committed to achieving fair and reciprocal trade with Vietnam, as well as an open investment climate, by reducing barriers to trade and advancing market-oriented reforms. Our collaborative work to ensure the free and fair flow of goods and investment between our two countries will result in mutual prosperity."/.
Rosy Huong