International Workshop Discusses Aging in ASEAN
The workshop aims to build solidarity in the ASEAN community for healthy aging and innovation.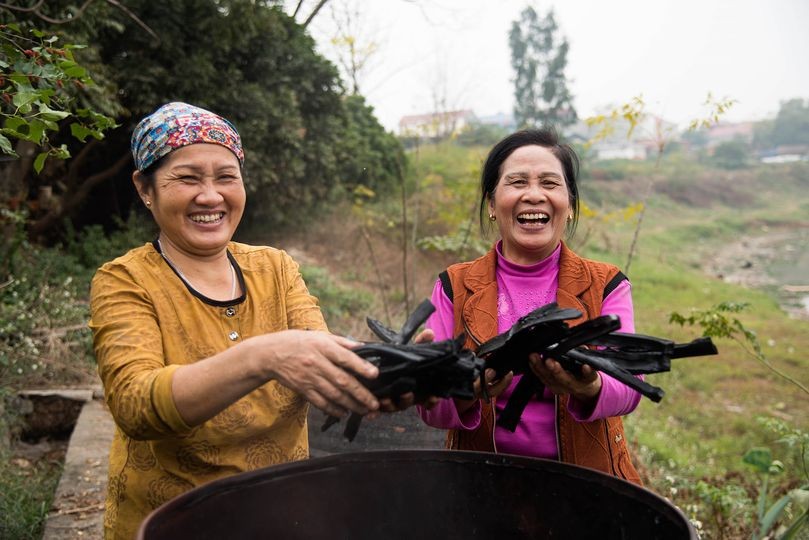 Illustrative image. Source: Internet
A international workshop on Active Agiing, Innovation and Application of Digital Technology in Care for Older persons in ASEAN opened on Nov.19 in Hanoi.
The international workshop was held by the Vietnam's Ministry of Health in collaboration with the United Nation Population Fund (UNFPA) and Mitsubishi Research Institute, Inc.
The workshop was organized to promote cooperation and share experiences among ACAI members and between ACAI and development partners on building solidarity, active agiing, and innovation ASEAN community.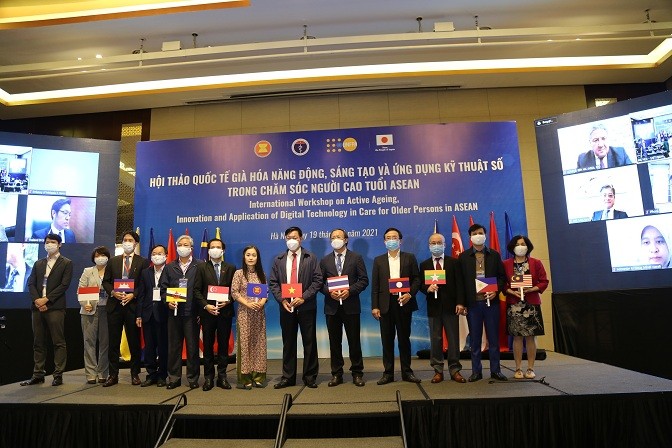 The workshop is an initiative of the ASEAN Centre for Active Aging and Innovation (ACAI)
Population aging is a global phenomenon, with virtually every country in the world experiencing growth in both the size and the proportion of older persons in the population.
ASEAN has more than 45 million people aged 65 or above, accounting for 7% of total ASEAN's population (in 2019). This number is projected to be 132 million, 16.7% of the total, by 2050.
Vietnam has officially entered the "agiing phase" since 2011, with the number of older persons (at aged 65 years or over) accounting for 7% of the total population.
Currently, the number of older persons (65 years or over) is 7.4 million older persons, accounting for 7.7% of the total population. It will increase to 22.3 million (20.4%) by 2050. Vietnam is one of the most rapidly aging countries in the world.
Addressing the workshop,Do Xuan Tuyen, vice minister of Health, Vietnam stressed that the Party and the Government of Vietnam always pays attention to older persons.
The Resolution No. 21-NQ /TW dated October 25, 2017 of the Central Committee of the Communist Party of Vietnam, emphasizes the importance of proactively adapting to population aging, enhancing the health care for the elderly, focusing on the application of science and technology.
In 2020, all ASEAN Member States signed an Agreement to establish the ACAI as a proactive adaptation to population aging in ASEAN.
ACAI's primary mission is to support making and implementing policy on active agiing and innovation, providing information, knowledge and building capacity for each ACAI Member State.
In July 2021, at the ACAI's first session, Thailand was elected as the chair and Vietnam as deputy chair of the centre for 2021-2023.
Vietnam is scheduled to undertake the ACAI chair for the 2023-2025 tenure.
Addressing the event, Dr. Suwit Wibulpolprasery, Chairman of the ACAI GB said: "Aged people in every country have accumulated huge social, intellectual and maybe also financial capital."
"They should be considered as important assets for sustainable community and social development. We shall require substantial social and technology innovations to harness these valuable assets. That's the main reason why we need ACAI."
Population aging creates opportunities in insurance, finance and tourism, but also brings many challenges, including in health care and social security, especially in the context Covid-19 pandemic.
The pandemic has shown that older people face a lot of risks when contracting the disease, being the group with the most complications out of the three high-risk groups.
The number of Covid infections among people over 60 years globally is 68%, of which the mortality rate is up to 98%, mainly due to underlying diseases and impaired immune function.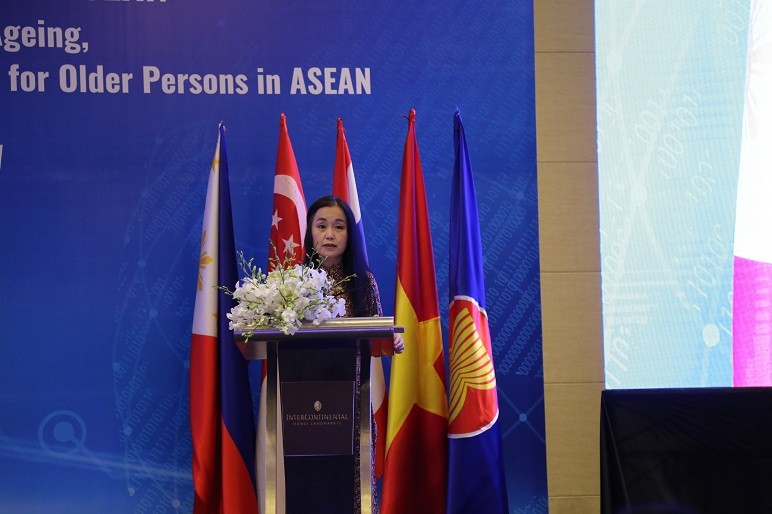 Naomi Kitahara, Representative of Nations Population Fund (UNFPA) in Vietnam, stressed that no comprehensive policy can deal with population aging l.
According to Naomi Kitahara, UNFPA representative in Vietnam, both population aging and digitalization are global Mega Trends, which we all have to respond to.
Digital technology is continuing to reshape the way we access health information and care services. The Covid-19 pandemic has only made the trend more visible: digital access has become a new social determinant of health. More than ever, the ability of older people to use digital technologies may affect their health status and quality of life.
"We leverage the potential of digital technologies for active and healthy agiing by promoting the participation of private sectors and facilitate innovations in the provision of goods and services for older persons," Kitahara said.
Attending both online and offline workshops, participants from 10 ASEAN Member States and partners have been discussing the current situation, aging in ASEAN, and the care needs of older persons, especially in the Covid-19 pandemic.
International experts from ASEAN Member States, UNFPA, Japan, MRI, PPD, HelpAge International shared their experiences, and initiatives for promoting healthy active aging and innovation in ASEAN.
Hidemoto Mizuhara, executive vice president of MRI said: "Many Asian countries will age at a faster pace than Japan. We need to actively take on the challenge of creating a system that allows everyone to age while living their lives to the fullest."
"This must be done while taking into account the unique cultures and infrastructure development progress of each country. Japan has already experienced this. As a research institute involved in establishing the system in Japan, we hope everyone can learn and build on what Japan has achieved these past 30 years through trial and error."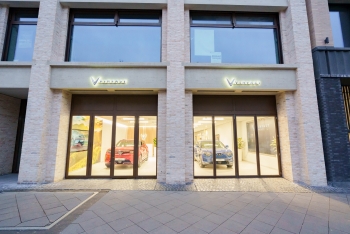 Economy
VinFast has officially opened its first two VinFast Stores in Cologne, Germany, and Paris, France.