Irish Aid Helps Destitute Families in Quang Tri Enjoy Lunar New Year
Irish Aid helped non-profit brighten the holiday season for destitute families in Quang Tri province.
Thanks to funding of Irish Aid through Irish Embassy in Vietnam, this week Project RENEW, a cooperative programme between Quang Tri and foreign NGOs to restore the environment and address the consequences of war, have delivered practical gifts to the families of disabled persons in Quang Tri who are affected by Covid-19.
226 disabled families living in Huong Hoa, Cam Lo, Gio Linh, Vinh Linh, Dong Ha, Trieu Phong and Quang Tri Town have received household appliances and essentials including food cabinets, electric cookers, gas stoves, water filters, electric fans, and rice.
57-year-old Le Thi Men, blind at birth, who lives with her blind mother in Luong Dien Village of Hai Son Commune feels overwhelmed with happiness when receiving the gift from RENEW as the Lunar New Year is just a few days left.
The gifts provided to these disabled families are worth nearly VND 845 million (USD 37.300).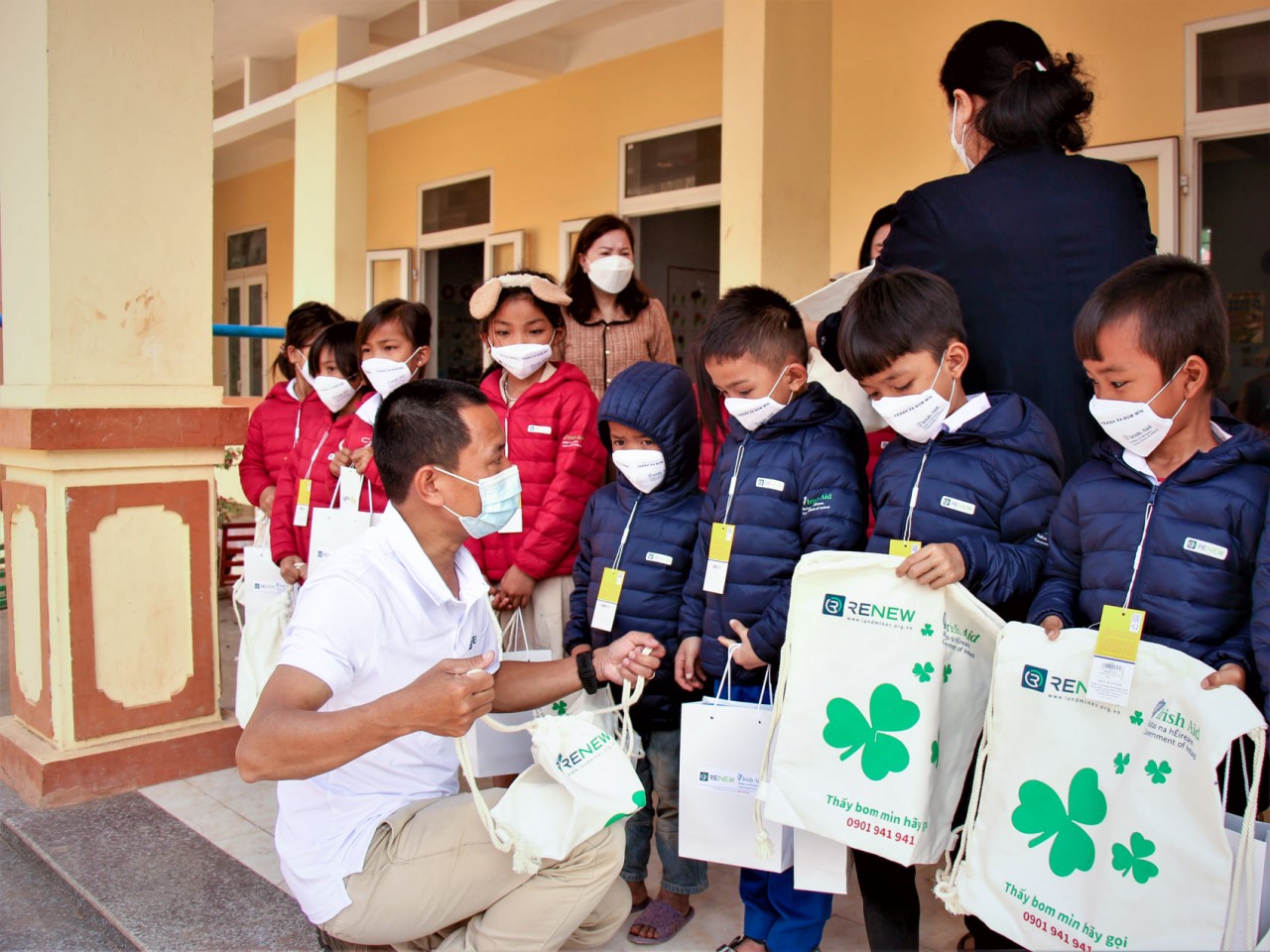 Organizations came together to make sure children are able to celebrate Lunar New Year this year. Source: Project RENEW
Project RENEW also collaborated with local Youth Unions to deliver gifts to extremely disadvantaged children from ethnic minority groups, mountains and rural areas in Quang Tri.
400 sets of gifts that include a winter jacket, a cloth bag, and school supplies, distributed based on age, gender and regional characteristics, have been given directly to the children just before arrival of the New Year of the Tiger.
In addition to conveying explosive ordnance safety messages, the gift sets help children protect their personal health, encouraging them to strive in their studies and lives.
Earlier, 100 primary and secondary schoolchildren from disadvantaged families in the districts of Vinh Linh, Gio Linh, Cam Lo and Huong Hoa also have received brand new bicycles, funded by Veterans For Peace (VFP) Chapter 160 members and other donors.
David Clark, VFP 160 Secretary-Treasurer who launched the VFP bike program, was joined by Chuck Searcy, president of VFP Chapter 160 and international advisor to RENEW, and other members of VFP Chapter 160 to distribute these bikes to the children on Jan. 20 and 21.
RENEW is a cooperative program between the central province of Quang Tri and foreign NGOs to restore the environment and address the consequences of war, especially unexploded ordnances (UXOs).
In December 2021, in Huong Hoa district, Project RENEW had delivered support gifts to Van Kieu ethnic minority schoolchildren in Village 1 Sub-school.
This gifts were contributed by the runner community, Vietnamese alumni in Ireland, Com Co Thit Ireland through the Emerald Virtual Run 2021 - an initiative by Vietnamese students and alumni under the sponsorship of the Fund for Ireland Vietnam Alumni and Academics - Irish Embassy.
As children of the most disadvantaged families in Thuan Commune, the students have received 90 sets of textbooks, 112 uniforms, one handwashing basin, and sanitation gels -- the gifts help them improve their study conditions and personal health care in the shadow of the pandemic.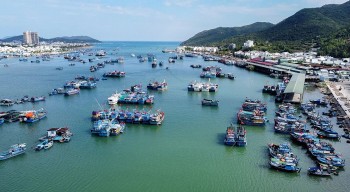 Economy
GDP growth quickened to 7.72% in the quarter ended June, beating the government's 6%-6.5% target.