It's time to build a scenario to gradually open the economy
VCN - More than four months since the fourth Covid-19 pandemic broke out, to "rescue" businesses that were already exhausted, the Government is calculating options to gradually reopen the economy after a long period of social distancing.The status of "turning on-off" is no longer relevant.
Speaking at the seminar "Solutions to help businesses proactively adapt and live safely with Covid-19", Vu Tu Thanh, Regional Deputy CEO, the US-ASEAN Business Council said from the experience of other countries, they did not wait until the fourth outbreak with the dangerous Delta variant to apply safe production processes, prevention of Covid-19, which they have applied since before, in 2020. Therefore, by the time the fourth pandemic wave broke out, the resilience of these businesses was better than domestic firms that did not have enough conditions.
Firms belonging to the US-ASEAN Business Council during the 4th outbreak should still be able to operate, but because they do not operate alone, depending on the local environment, such as HCM City. In HCM City, Binh Duong, Dong Nai, when the locality closed, businesses could not escape and were affected in general.
When presenting a picture of "three on-site", in terms of communication, we must be very careful because Vietnamese firms export goods to high-standard labor markets such as the US and EU, if there are accusations that we use forced labour would be very stressful. Because feeding and sleeping workers at production facilities, as US law says, is forced labour.
Thanh said that if Vietnam does not meet the expectations of key markets, or does not meet the expectations of leading firms in the supply chain that are engaged in production and business activities in Vietnam, the US government, as well as American businesses and other multinational firms, cannot maintain the will forever. They cannot support a certain country or a certain market that does not see the effect.
According to Thanh, Vietnam must consider reopening and reopening, not in the near future, but right now and with a clear plan. The story of "turning on - off" the economy today is no longer relevant, as the characteristics of production, business and the market need stability and predictability. Thinking "on-off", loosening and tightening, is only correct from a medical perspective to meet the needs of anti-pandemic. From a business perspective, it can't work.
The most important thing is still the vaccine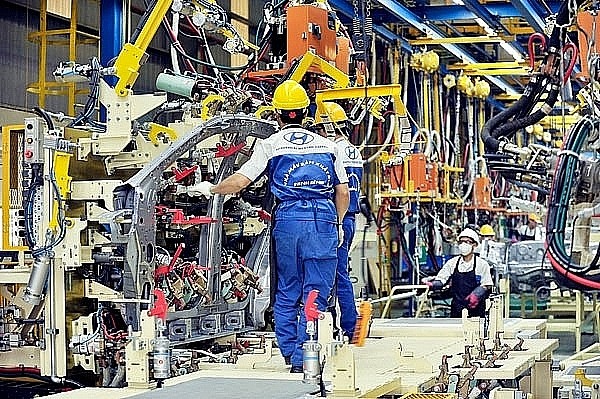 To be able to safely proceed to the reopening schedule, Vu Tu Thanh suggested that the Government should classify firms according to their capacity to meet the criteria of safe production and green production. Photo: Ha Phuong
According to Dr Nguyen Duc Kien, Head of the Prime Minister's Economic Advisory Group, the Government's guiding view in the final months of 2021 for the economy and businesses is not to break the supply chain that businesses need. Especially not to reduce or minimise the reduction of Vietnam's export market share in traditional markets. These directives are drastic, because if only textiles and garments arrive late, not in time for this year's Christmas season or next year's spring - summer crop, the US market will order elsewhere immediately. We will lose market share and businesses will have difficulties in 2022.
"We also forecast difficulties for Vietnam's export contracts not only in the fourth quarter of 2021, but perhaps seasonal contracts in the first quarter of 2022. If we have 150 million doses of vaccine from now By the end of December 2021, the difficulties will be over by the end of the first quarter of 2022, and if there is no vaccine, it will cost a lot of money, greatly affecting businesses," added Kien.
In the last regular government meeting on September 6, besides the socio-economic report for eight months and expected for the remaining four months, the Prime Minister also assigned the Ministry of Planning and Investment; the financial; the State Bank of Vietnam will study and take specific support measures and submit it to authorities so that the economy can be restored in 2022 and 2023, and will be restored by the end of 2023 as it was in December 2019.
According to Kien, all of this is based on the transition from "Zero Covid-19" to living with Covid-19, having the means to switch from a pandemic to regular flu, to a seasonal outbreak. According to WHO standards, vaccines are needed for economic development. The Government has also set up a team so that from by the end of the year, we will try with all sources from people's diplomacy, the Government, and through businesses to access vaccine sources.
"But if there are no vaccines, Vietnam cannot be self-sufficient, then all the economic scenarios that we have built are at risk of being destroyed. There must be a harmonious combination of medical expertise and macro to support economic development," said Kien.
To safely proceed to the reopening schedule, Vu Tu Thanh suggested that the Government should classify firms according to their capacity to meet the criteria of safe production and green production. At the same time, the Government needs to focus resources to support capacity building for businesses that are "drowning" in the rankings, so that when reopening, all have the same starting point in meeting safe production standards. Only then will the economy operate normally. If now, we open the door but businesses do not meet requirements, it will be difficult to ensure safe production criteria.
VCN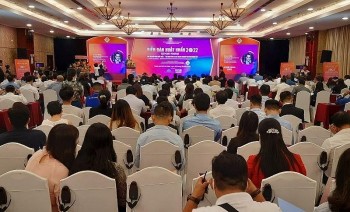 Focus
Vietnam News Today (Dec. 9): Vietnam - Singapore innovation centre helps firms transform production; HCM City among most searched destinations by travelers; Vietnamese digital technology industry's revenue estimated at 148 billion USD in 2022; Two Vietnamese films up for consideration at Oscars.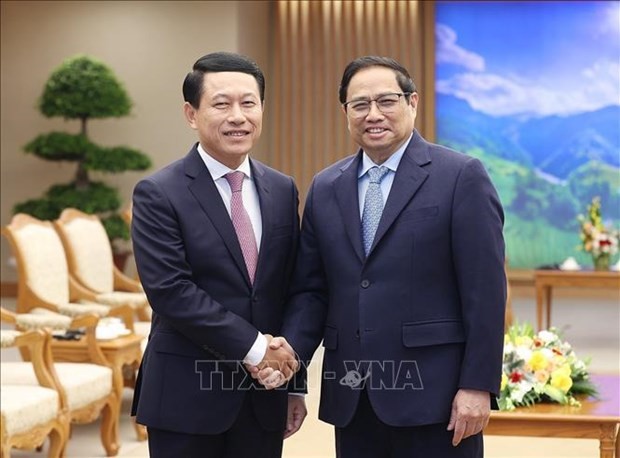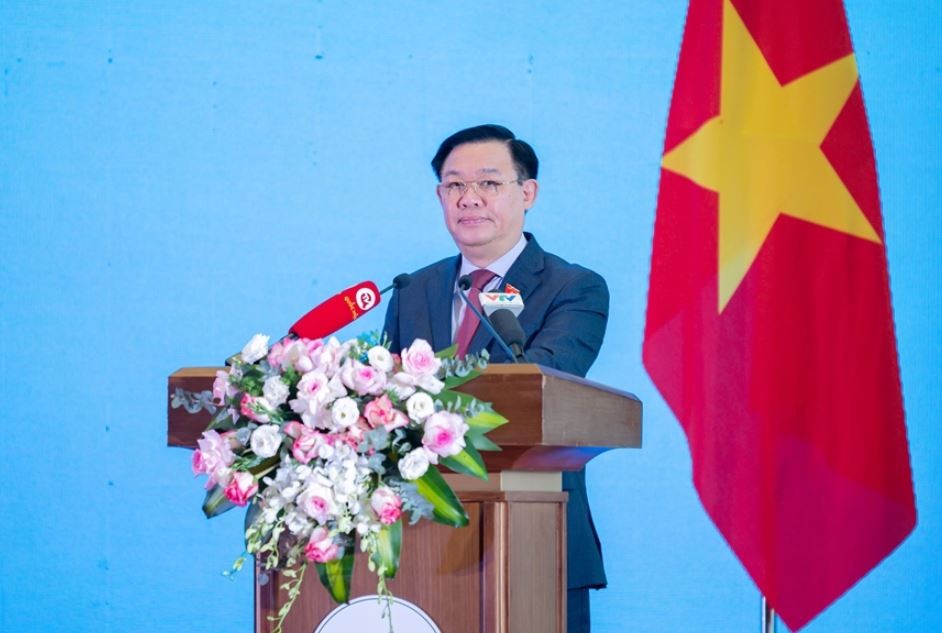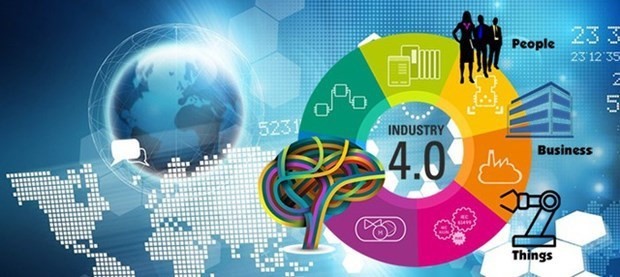 Economy
Today, 70% of the population in Vietnam are Internet users, the 13th highest number of Internet users worldwide and 6th out of 35 countries and territories in Asia, reported by the Ministry of Information and Communications.
December 08, 2022 | 12:57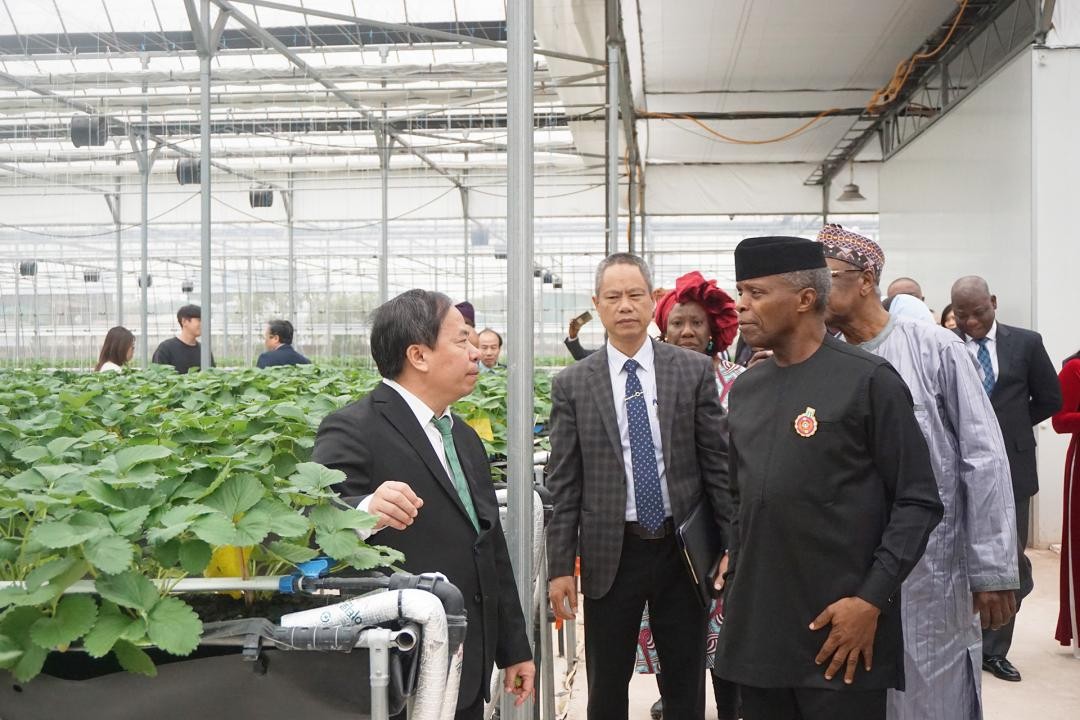 Economy
Nigeria views Vietnam as a partner of strategic importance and wishes to expand cooperation between the two countries' communities in the near future.
December 08, 2022 | 12:53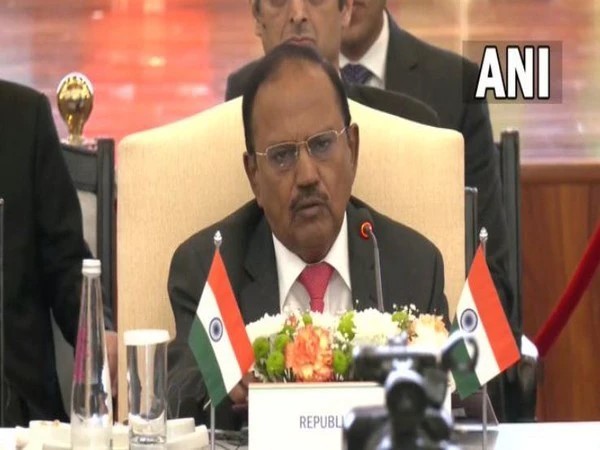 Economy
Flagging the persistence of terrorist networks in Central Asia, including in Afghanistan, National Security Advisor (NSA) Ajit Doval on Tuesday emphasised on making countering of terror financing a priority for India and other countries in the region.
December 07, 2022 | 13:58