Vietnam's 2021 GDP Projected to Grow 3.5 – 4% if Covid is Controlled in September
Vietnam's GDP growth for 2021 is projected to reach 3.5 – 4% if the Covid-19 pandemic is controlled by the end of September. Although this projection is lower than the target for this year of 6.5%, achieving this goal requires tremendous efforts from all economic sectors and authorities at all levels.
According to Minister of Planning and Investment Nguyen Chi Dung, Vietnam's GDP growth in 2021 is projected to reach 3.5 – 4% if Covid is controlled by the end of September and Vietnam returns to the new normal in the last quarter.
"This projection is lowered than the target for this year (6.5%), but to achieve this requires immense efforts from all economic sectors and authorities at all levels," Minister Dung said.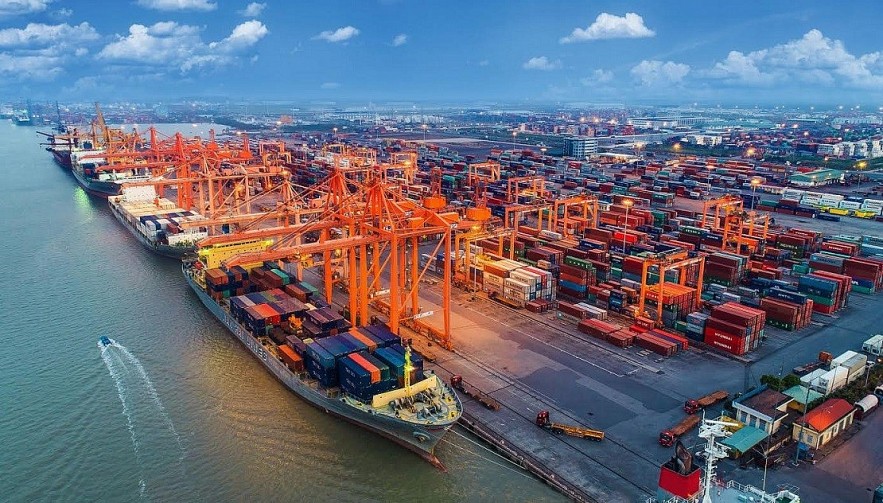 Vietnam is projected to achieve annual GDP growth of 3.5 - 4% in 2021 if Covid is controlled in September. Photo: Hai quan Online
With the projected rise in GDP in 2021, this would be the second year in a row Vietnam does not meet its economic growth plan. In 2020, Vietnam's GDP rose 2.92% due to impacts from the Covid-19 pandemic. This would affect the achievement of the common goals set out in the 2021 – 2025 five-year socio-economic plans.
Minister Dung believed social lockdown had been significantly affecting production and business activities, foreign direct investment attraction and the job market. Meanwhile, financial assistance for Covid prevention influenced budget spending.
In particular, domestic consumption of agricultural products is hit hard due to low purchase power. In addition, the animal husbandry sector is affected by the rise in input costs due to limited imported materials and increasing logistic costs.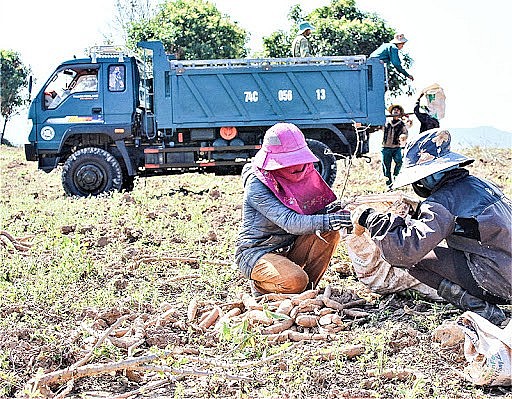 Domestic consumption of agricultural products is hit hard due to low purchase power. Photo: ubmttqvn.quangtri.gov.vn
To address these challenges, Minister Dung recommended localities to make use of and catch up with the recovery of major economies that have significant influences on Vietnam. The minister underlined the importance of accelerating the restructuring of the economy, boosting innovations and bringing into play the cultural and human values of Vietnam.
The minister also cautioned provinces with high economic growth rates but dependent on foreign direct investment businesses such as Bac Ninh, Bac Giang, Hai Phong and Quang Ninh to not rely entirely on a few major corporations.
To boost economic growth at the end of 2021 and in 2002, Minister Dung pointed out fundamental solutions. Accordingly, the most important task is to prevent Covid effectively, avoiding another outbreak that can cause social lockdown and disrupt the production and supply chains.
"The government has just issued Resolution No. 105/NQ-CP on supporting businesses, cooperatives and business households facing the Covid-19 pandemic. However, whether this resolution can be implemented depends on the ministries because some solutions proposed are assigned to the ministries for further research and promulgation." Minister Dung noted.
Provide Covid-19 vaccination for workers at the Tan Thuan Export Processing Zone. Photo: Vietnam News Agency
In addition, Minister Dung noted that localities should enhance regular cooperation and dialogue with businesses to create a favorable investment environment that aligns with the new situation and trends to predict and develop socio-economic development plans, including public investment.
Facing the challenges posed by the pandemic, the attitude of local authorities toward businesses was more important than the government's support, according to the Minister.
Minister Dung also noted that localities should ensure social welfare and provision of support for people affected by the pandemic per Resolution 68 of the government on supporting employees and employers struggling due to the Covid-19 pandemic. In addition, localities should proactively develop economic recovery plans, making use of the new opportunities and trends in the world to meet their growth targets, contributing to the general development of Vietnam.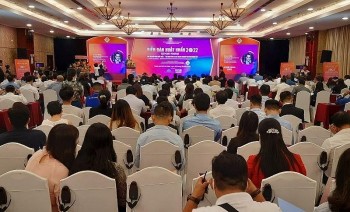 Focus
Vietnam News Today (Dec. 9): Vietnam - Singapore innovation centre helps firms transform production; HCM City among most searched destinations by travelers; Vietnamese digital technology industry's revenue estimated at 148 billion USD in 2022; Two Vietnamese films up for consideration at Oscars.