IUCN Promotes Cooperation in Cave Tourism Between Vietnam-Laos
The International Union for Conservation of Nature (IUCN) has coordinated with the Management Board of Phong Nha - Ke Bang National Park and units in Quang Binh (Vietnam) and Khammouane (Laos) to promote cooperation in cave tourism between the two countries.
IUCN has organized a consultation meeting on the transboundary management framework between the two national parks of Phong Nha - Ke Bang and Hin Nam No.
Hin Nam No National Nature Reserve is located in Bualapha district, Khammouane province in the central of Laos. As a large limestone mountain complex, with a total area of ​​more than 82 thousand hectares, Hin Nam No is home to many animals and plants including 40 species of mammals, more than 200 species of birds, 25 species of bats, 46 species of amphibians and reptiles, more than 100 species of fish and more than 520 species of plants.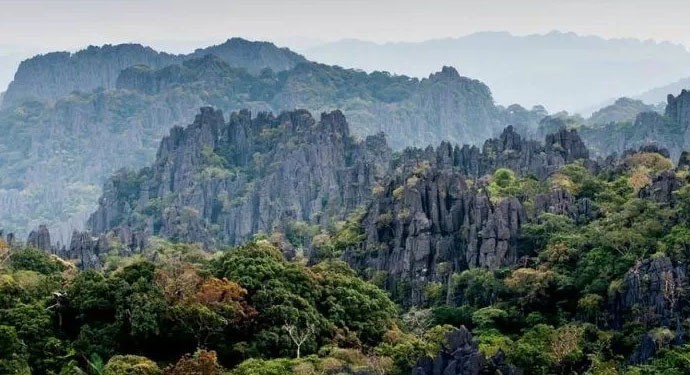 Hin Nam No National Nature Reserve in Bualapha District, Khammouane Province, Central Laos. (Photo: Thoi Dai)
Prominent among them are rare species such as red-shanked douc and white-cheeked langur, Vu Quang barking deer, harlequin bat, great hornbill, sooty babbler... In addition, Hin Nam No Reserve also has great potential for natural tourism with a beautiful limestone cave system including Nangen cave, King cave, Konglor cave, and Xebangpha cave.
Phong Nha - Ke Bang is a national park of Vietnam with an area of ​​more than 123,000 hectares, located in Bo Trach and Minh Hoa districts of Quang Binh province in central Vietnam. This place is featured with numerous limestone formations, more than 300 caves, underground rivers, and rare flora and fauna listed in the Vietnam Red Book and the World Red Book.
Tourists prepare to explore caves at Hin Nam No nature reserve (Laos). (Photo: Thoi Dai)
Phong Nha Ke Bang National Park was recognized by UNESCO twice as a World Natural Heritage for its outstanding global values ​​of geology, geomorphology (in 2003), and biodiversity (in 2015).
Hin Nam No and Phong Nha - Ke Bang are two areas adjacent to each other, contiguous by a system of limestone mountains on the border of Vietnam – Laos. Therefore, a common management mechanism for the two National Parks is very necessary to exchange information and share experiences in patrolling and protecting forests, conserving biodiversity, and developing livelihoods and tourism for both sides.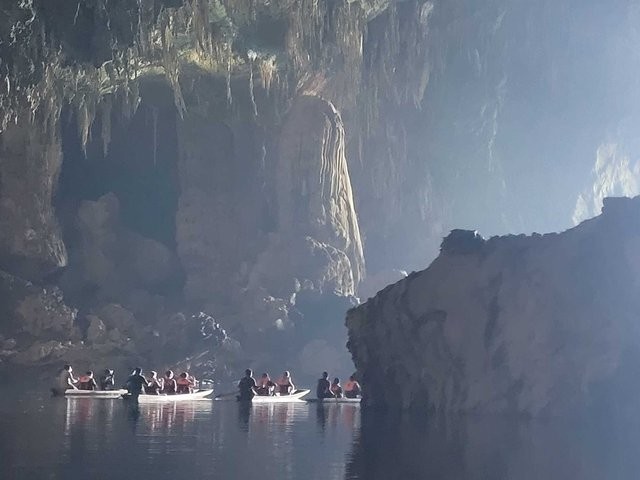 Sebangphai cave (Kham Muon - Laos) has similarities with the cave system in Phong Nha - Ke Bang. (Photo: Thoi Dai)
Kamonrat Chayamarit, UNESCO Representative in Thailand and Laos shared: "During the application process, realizing that this is a cross-border extension, the World Natural Heritage nomination dossier will need a transboundary management framework developed by IUCN, through which the two national parks can communicate, coordinate and collaborate to ensure effective protection of Outstanding Universal Values (OUV) of both sides".
With similar advantages in tourism resources, and favorable geographical location between 2 national parks, 2 provinces of Kham Muon (Laos) and Quang Binh (Vietnam), it is necessary to have connection and cooperation to form common tourism products, supporting each other to promote and attract tourists between the two provinces and international visitors, especially tourists from markets with high spending ability and long stay such as Europe, North America.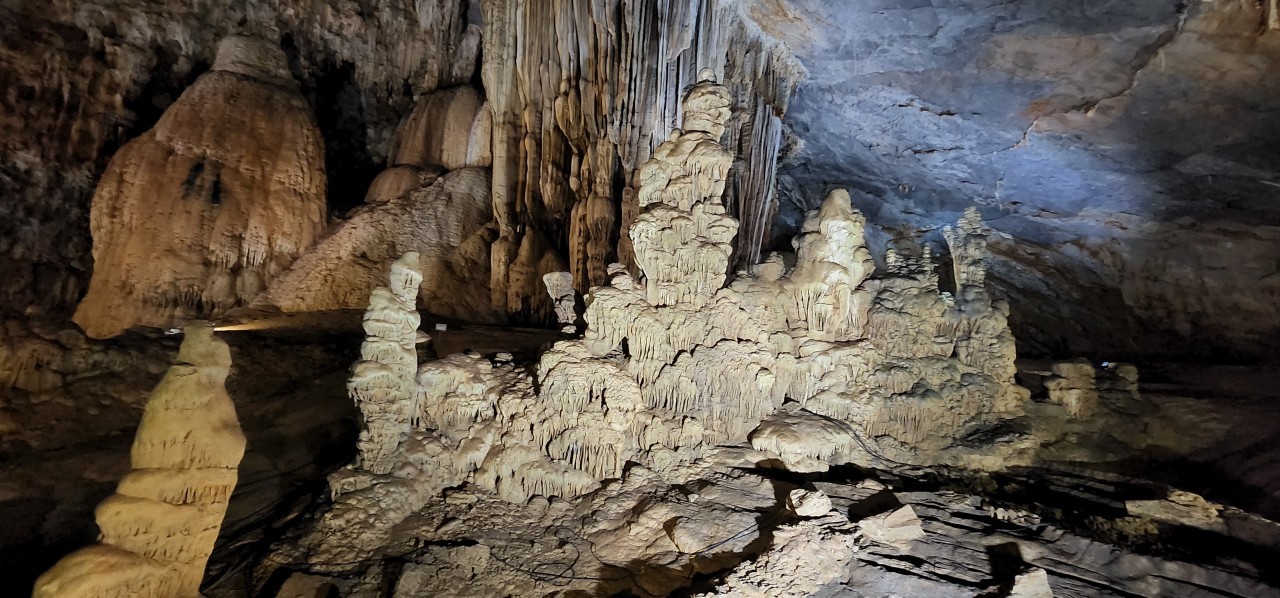 The masterpieces of nature in Phong Nha - Ke Bang. (Photo: Thoi Dai)
Hin Nam No Nature Reserve is in the process of finalizing its nomination dossier as a World Natural Heritage Site to UNESCO, by becoming a transboundary extension of the Phong Nha – Ke Bang World Natural Heritage Site. If successful, this will be the first World Natural Heritage site in Laos. When combined with Phong Nha - Ke Bang, it will have a total area of ​​217,000 hectares, forming one of the largest Karst (limestone) conservation areas in the world.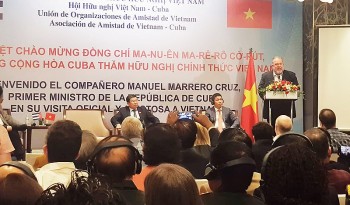 Friendship
Cuban Prime Minister Manuel Marrero Cruz met representatives from the Vietnam-Cuba Friendship Association in Hanoi on September 30, as part of his visit to Vietnam from September 28 to October 2.