Japan sponsores 1.7 million USD to enhance education quality for ethnic minority children
A 3-year project project "Quality Pre-Primary and Primary Education for Ethnic Minority Children in North and Central Regions" has benefited more than 6,000 children and teachers in Sin Ho district in Lai Chau province and Kon Plong district in the Central Highlands province of Kon Tum over the past three years.
An overview of the conference Photo: VNF
The figure was announced at a conference in Hanoi on October 23 to review the project, which was conducted by Plan International and local partners.
The project is conducted within the scope of the official development assistance funding scheme (ODA), sponsored by Japanese government for Plan International Vietnam.
With total investment of 1.7 million USD, the project aims to improve the learning environment for children and ensure a smooth transition from kindergarten to primary school by training pre-school and primary school teachers as well as parents, along with upgrading infrastructure.
The project has also helped to enhance teachers and education managers' awareness of the significance of a higher quality learning environment and student-cored teaching methods.
The project is implemented in 9 communes of Sin Ho and Kon Plong districts, and had supported over 6,000 children, 400 teachers and parents, Department and Bureau of Education and Training (DOET and BOET) officials as well as local people in teaching and learning Kinh language (Vietnam's official language). At the same time, the project supported necessary facilities to improve learning environment and enhance the transition of ethnic minority students from preschool to primary school in targeted areas. 9 schools with toilets and water-supply installations have been renovated./.
VNF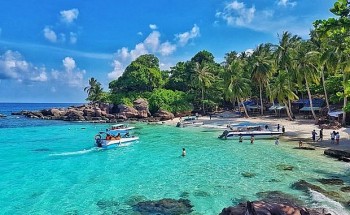 Travel
Vietnam will welcome back international tourists with vaccine passports to its Phu Quoc resort island in October.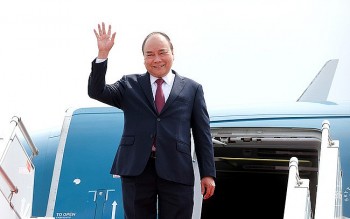 National
Vietnam's State President is set to pay an official visit to Cuba and then fly to New York to attend the 76th session of the UN General Assembly.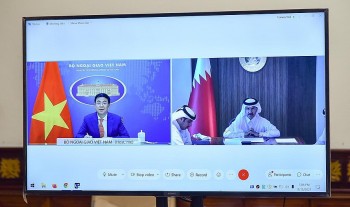 Economy
Despite Covid-19 pandemic, Vietnam and Qatar still enjoy surge in two-way trade.