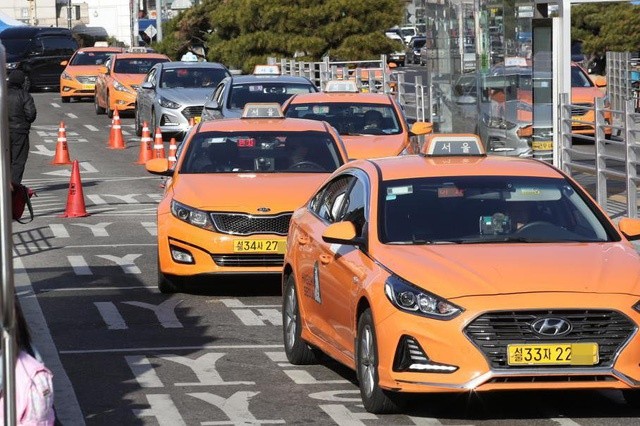 The ride-hailing business in South Korea is difficult to grow because of strict regulations. Photo: Business Korea.
Kakao Mobility launched an airport pick-up reservation service in Danang and Hoian, Vietnam, on Jan. 15. Tourists can book a pick-up service from Danang International Airport to Danang and Hoian. Drivers directly hired by Kakao Mobility provide the service with rental cars. The service allows a Korean traveler to make a reservation for a nine-seat van in Korea up to six months in advance. A user can pay for the service through the Kakao Pay Payment System.
Kakao Mobility's entry into Vietnam is intended to explore the possibility of a rent-a-car-based ride-sharing business abroad. In Korea, the argument is gaining ground that the government should ban a ride sharing service based on rent-a-car. Lawmakers are moving to revise the Passenger Car Transportation Business Act to prohibit the Tada ride-sharing service.
Under these circumstances, Kakao Mobility gave up a plan to launch a carpool service last year and is focusing on a taxi-based business in Korea. The company spent hundreds of billions of Korean won on taking over taxi companies in Seoul to secure taxi licenses. However, due to the domestic taxi industry's slow adoption of new technology such as artificial intelligence (AI), Kakao's new projects such as the introduction of T-Venti, a large taxi cab, have not taken roots.
"We will find out the size of demand for this service in Vietnam while carrying out a beta test," a Kakao Mobility official said. "We will expand our mobility business worldwide, starting it in Vietnam."
VNF