Khanh Hoa seek PM's backing for two liquefied natural gas projects
The Millennium Energy Corp of the US has proposed to develop two liquefied natural gas (LNG) project in the south central coastal province of Khanh Hoa.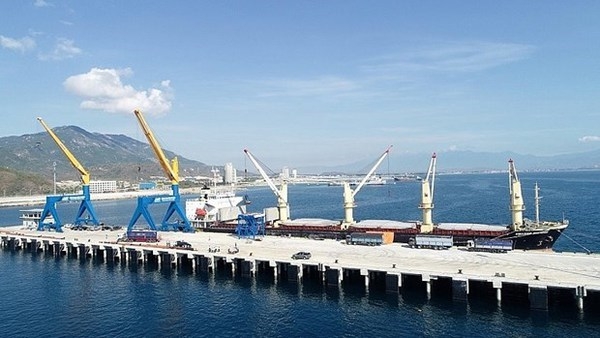 Natural gas, the least polluting of all fossil fuels. Illustrative photo: vir.com.vn
According to VNA, local authorities have sought the Prime Minister's backing of the two major projects with total investment of more than 27 billion US dollars at the Van Phong Economic Zone (EZ).
Once approved, the projects would build a power plant fuelled by LNG and an LNG depot in the southern part of the Van Phong EZ.
The Khanh Hoa People's Committee requested that the PM instruct the Ministry of Industry and Trade to consider and add the projects to the national power development plan and the master plan on national energy, both for the 2021-30 period, with a view to 2050, so as to enable the investor to carry out the projects in line with the regulations.
LNG stands for Liquefied Natural Gas, natural gas transformed into a liquid state through a cooling process. In its liquid form, natural gas has a significantly smaller volume for export, shipping and storage. It is a lower-emission, cleaner-burning fossil fuel.
The US company surveyed the Van Phong EZ last July and signed a memorandum of understanding with the EZ on the building of documents to invest in the two projects, using about 360 ha of land.
It proposed the construction of a 4.7-billion-US dollars LNG-fuelled power plant with a capacity of 4,800MW with four turbines which will be built in two phases.
Commercial operation of the first phase is scheduled to begin some time during 2027-2030 while the second one is slated for after 2030.
Regarding the Van Phong LNG depot, the US firm is set to build a storage facility with a total capacity of 17 million cu.m., with an aim to supply LNG to its own plant and other projects in Vietnam, towards exporting the gas to other Asian nations. Total investment in the facility is estimated at 22.5 billion US dollars.
The EZ is already home to a 1,320-MW thermal power plant costing 2.58 billion US dollars and a petrol and gas terminal worth 125 million US dollars, among others.
Initial outcomes have been seen in the development of the Van Phong EZ, which has attracted 153 investment projects worth 4.1 billion US dollars, with 94 projects already operational and about 1.39 billion USD of capital implemented, local officials reported.
At Van Phong economic zone. Photo: Internet
The Van Phong EZ was designated as not only the economic hub of Khanh Hoa but also an investment magnet and an economic development driver for neighbouring areas and the entire country.
According to an action programme on the development of the Van Phong EZ for the 2021-2025 period, the economic zone is expected to draw at least 150 trillion VND (6.5 billion US dollars) in investment, disburse at least 75 trillion VND (3.2 billion US dollars), and contribute about 30-40% to the local State budget.
Its industrial – construction value will account for nearly 40% of the province's gross regional domestic product (GRDP) while around 10,000 jobs will be generated.
Khanh Hoa's budget revenue from domestic sources up 13.8% annually on average in the 2013 - 2019 period, and total exports topping 9.7 billion US dollars in 2013 - 2020./.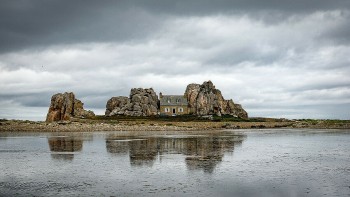 Travel
In a quiet little village of Plougrescant, France, tourists can visit this quirky and extraodrinary Castel Meur, also known as "The House Between The Rocks", which has become an attraction for many years.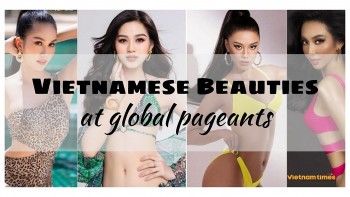 Handbook
Do Thi Ha, Pham Ngoc Phuong Anh, Nguyen Thuc Thuy Tien and Nguyen Huynh Kim Duyen set to vie for global beauty pageants.
World
In the outskirt of Poland, there is a pretty rural village that is called "The painted village" for its amazing and unique tradition of painting their homes inside and out with colorful floral patterns, making this place the most photogenic spot.