Vietnam's Khanh Hoa Province fosters cooperation with Indian businesses
The leader of the south-central province of Khanh Hoa called on Indian investors to explore its potential and strengths and the cooperation opportunities available in localities during an online conference to promote cooperation between the two sides on March 25.
Speaking at the event, which was part of activities to realize the Vietnam-India Joint Vision on peace, prosperity, and people, reached by the Prime Ministers of the two countries on December 21, 2020, Chairman of the Khanh Hoa People's Committee Nguyen Tan Tuan said the province boasts abundant advantages in natural landscapes and resources.
Khanh Hoa lies on a strategic location and is a gateway to the East Sea, he added.
For his part, Indian Ambassador to Vietnam Pranay Verma noted that as of last year, India had 294 projects in Vietnam with a total investment of $898 million, mostly in the fields of energy, natural resources exploration, agricultural product processing, and coffee, sugar, and tea production.
At the same time, Vietnamese businesses had also invested about $29 million in the sectors of pharmaceuticals, IT, chemicals, and construction materials in India.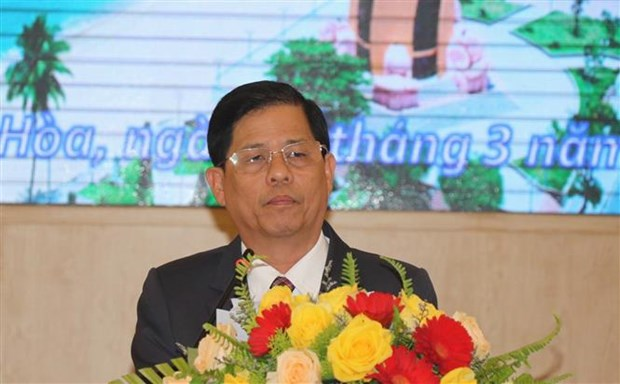 Chairman of the Khanh Hoa People's Committee Nguyen Tan Tuan addresses the conference. Photo: VNA
He said these figures should move upwards, adding that the natural landscapes and cultural diversity in Khanh Hoa could appeal to Indian visitors.
Vietnamese Ambassador to India Pham Sanh Chau highlighted India's strengths that Khanh Hoa businesses could explore further, including infrastructure building, solar energy, IT, water resources management and use, and heritage conservation.
The Indian side underlined the country's fields of strength, such as aquatic processing, water resources management, and waste management, Vietnamplus reported.
Khanh Hoa businesses also introduced cooperation opportunities in local economic, trade, and investment, especially in manufacturing, electronics, construction materials, home appliances, supporting industries, and shipbuilding and repair and warehousing at the Ninh Thuy Industrial Park (IP), one of the large IPs in the Van Phong Economic Zone.
India's tourism sector and tourism cooperation opportunities were also explored.
Earlier, Bui Trung Thuong, Chief of the Vietnam Trade Office in India told a recent business forum in the Indian city of Chandigarh that apparel, pharmaceuticals, supporting industries, and renewable energy count among the new driving forces for growth in Vietnam-India trade ties.
Co-organised by the Vietnamese Embassy in India and the Associated Chambers of Commerce and Industry of India for the northern region, the forum attracted more than 150 Indian enterprises, organisations, and associations.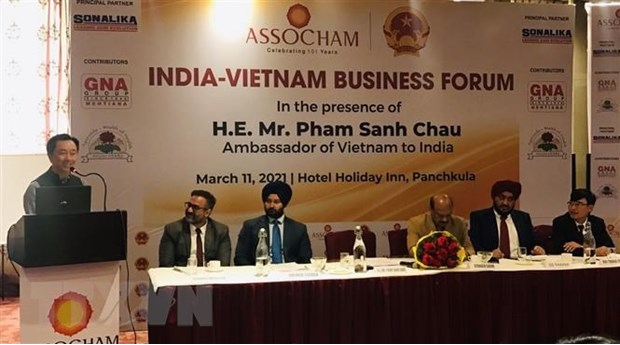 At the event. Photo: VNA
Thuong took the occasion to call on Indian investors to invest in Vietnam, listing the country's advantages in possessing a strategic location in the centre of Southeast Asia, open investment attraction policies, low company establishment costs, favourable infrastructure, stable GDP growth, a young population, and competitive labour costs.
Vietnam has so far signed 14 free trade agreements with over 50 countries and territories, he added.
Vietnamese Ambassador Pham Sanh Chau noted that Chandigarh was selected as the venue for promoting the two country's cooperation in trade, investment, tourism, and education as it serves as the capital of the two neighbouring states of Punjab and Haryana and is a popular tourist destination.
Indian participants admired Vietnam's economic progress over the past year, considering the country an attractive destination for foreign investors, especially amid the ongoing wave of shifting investments.
A worker at a firm specialising in electronic components. Illustrative photo: VNA
They are confident about strengthened Vietnam - India ties in trade, investment, education, tourism, and people-to-people exchanges.
Enterprises from Pubjab and Haryana said they see opportunities for cooperation with Vietnamese counterparts in agricultural processing, IT, pharmaceuticals, garments-textiles, and auto spare parts.
India is among Vietnam's top 10 largest trade partners, with bilateral trade exceeding $10 billion and expected to reach $15 billion shortly.
According to data from the Ministry of Planning and Investment, as of December, India had about 300 valid projects in Vietnam worth some $900 million, ranking it 26th among countries and territories investing in the country.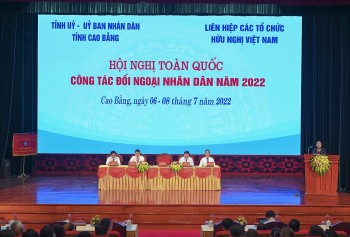 Friendship
During the event, many important issues will be discussed, and constructive suggestions and solutions will be provided to promote more effective people-to-people diplomacy operations.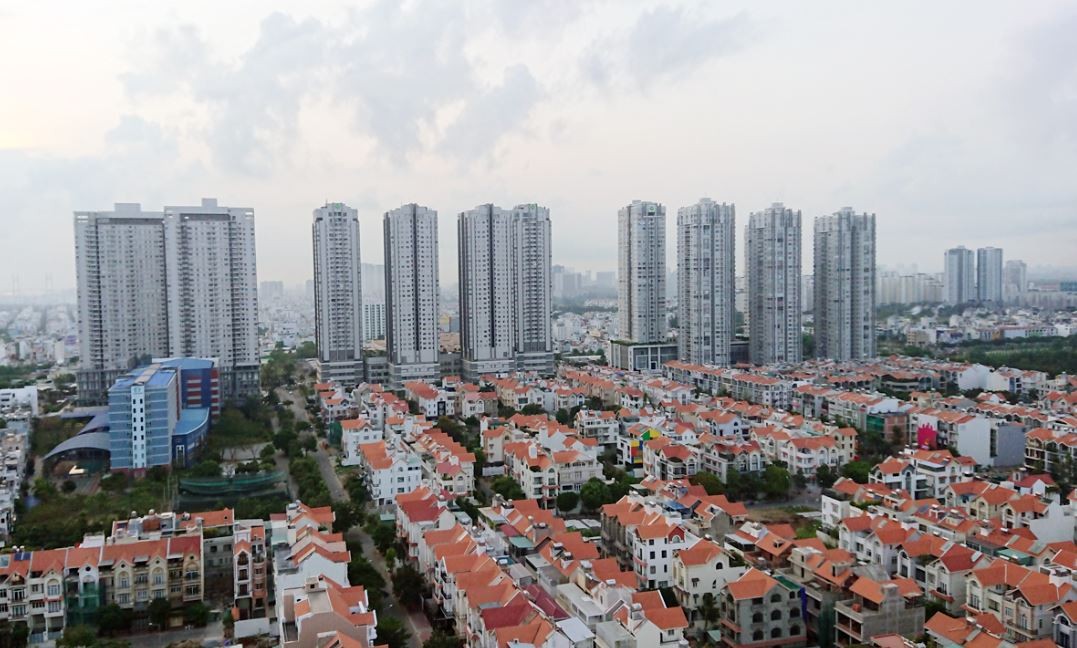 Economy
Vietnam Business & Weather Briefing (July 7): Vietnam Civil Aviation Authority proposes air ticket prices hike, Indochina Capital to pour 1 billion USD into industrial real estate in Vietnam.
July 07, 2022 | 15:21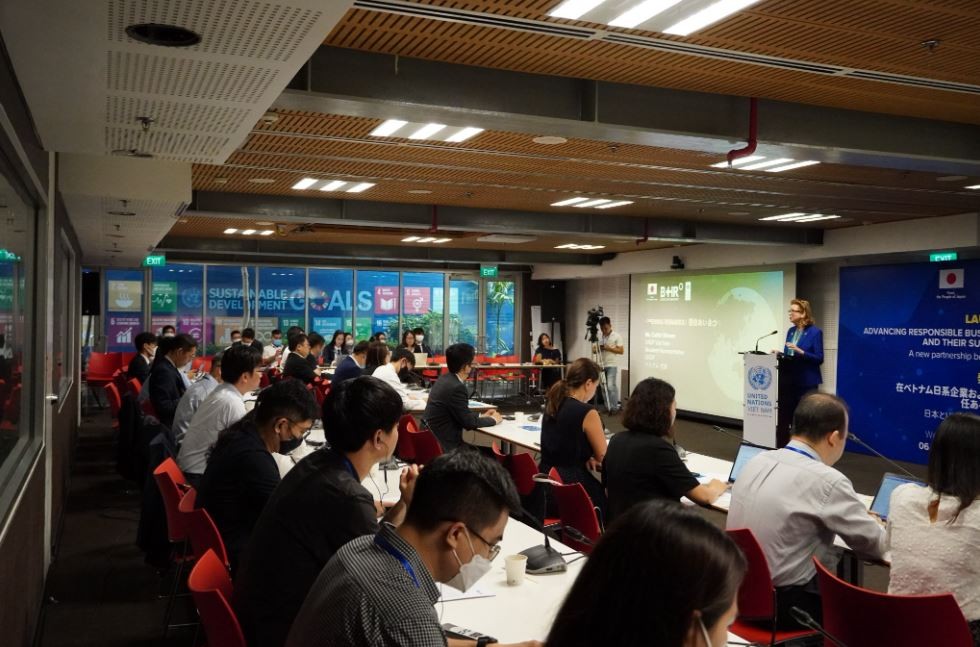 Economy
In Vietnam, the project will focus on promoting Human Rights Due Diligence, a core element of the UN Guiding Principles, through training and guidance sessions for Japanese companies operating in Vietnam and their suppliers.
July 07, 2022 | 13:06