Khanh Hoa's Strict Patrols to Control Illegal Fishing in Key Coastal Areas
From January to the end of May 2023, the Fisheries Control Force (Fisheries Sub-Department) in Khanh Hoa conducted 90 patrols and control activities in many coastal areas like Nha Trang and Cam Ranh.
There were a total of 135 administrative inspection procedures done by the Fisheries Control Force over the past 5 months. The force detected 52 cases of violations in the field of fishing, with a total amount of VND 689 million and confiscated 16 sets of stun guns, cage. Many captain's licenses were stripped in some cases because they did not maintain cruise monitoring equipment when operating at sea.
It is concluded that main violations in Khanh Hoa are electrical fishing, fishing in the wrong area, and disabling the connection of the monitoring device for fishing vessels. There are also illegal fishermen operating without a certificate.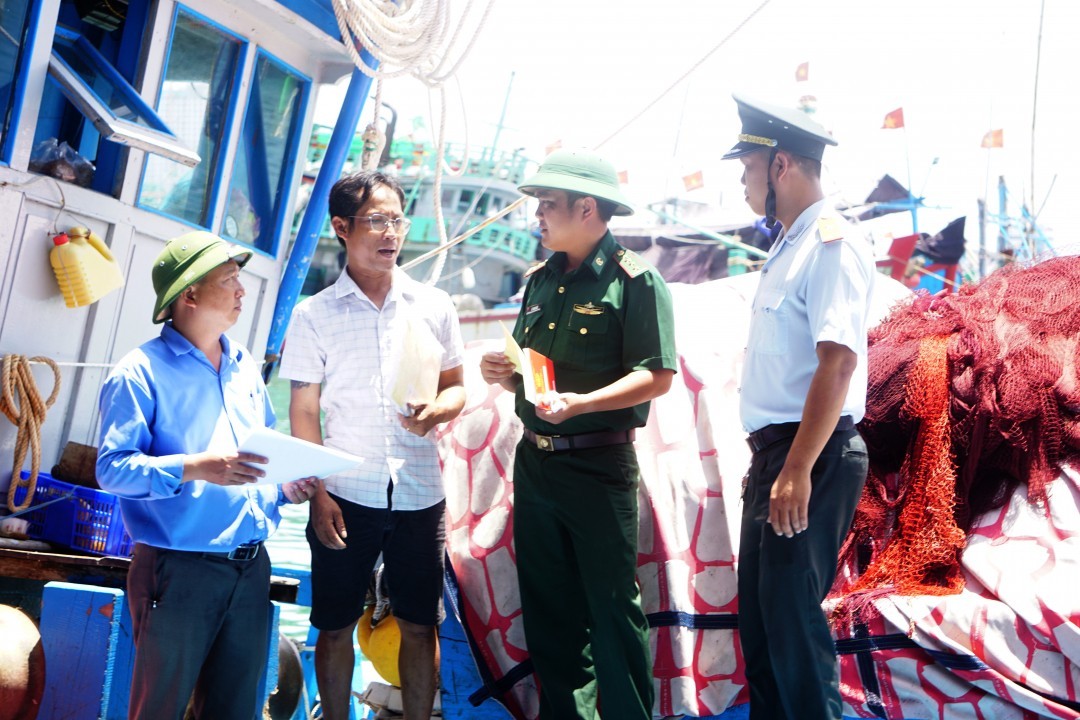 Training for fishermen to comply with regulations on anti-IUU fishing (Photo: Khanh Hoa Newspaper).
At the recent meeting of the National Steering Committee on illegal, unreported and unregulated fishing (IUU fishing), Vice Chairman of Khanh Hoa Provincial People's Committee Tran Hoa Nam asked stakeholders to be proactively implement the Government's strategy and the provincial's plan on combating IUU fishing. There is also a need to prepare for the upcoming European Commission (EC) inspection team's visit to Vietnam.
Nam requested units and localities to strictly control the province's fishing vessels violating foreign waters. Violations must be investigated and dealt with strictly, stressed Nam. At the same time, there must be an appropriate form of propaganda on anti-IUU regulations for ship owners and fishermen, especially fishermen who go offshore fishing.
According to Nam, the Vice Chairman of Khanh Hoa Provincial People's Committee The Department of Agriculture and Rural Development must urgently completes the regulation on coordination between Khanh Hoa province and other provinces to ensure 100% control of the province's fishing boats operating outside the province.