Vietnam Resorts on the List of World's Best Resorts, CN Travel
CN Traveler, a newspaper specializing in tourism, announced the world's 50 best resorts in 2022, including two Vietnamese representatives.
At 24th place is InterContinental Danang Sun Peninsula Resort. The newspaper commented: Only 30 minutes from Da Nang airport, but this resort makes visitors feel further away from the "real world". Nestled between the verdant mountains of the Son Tra peninsula nature reserve and on the white sandy shores of the East Sea, the resort (opened in 2012) has long been one of the top choices in Vietnam for relaxation.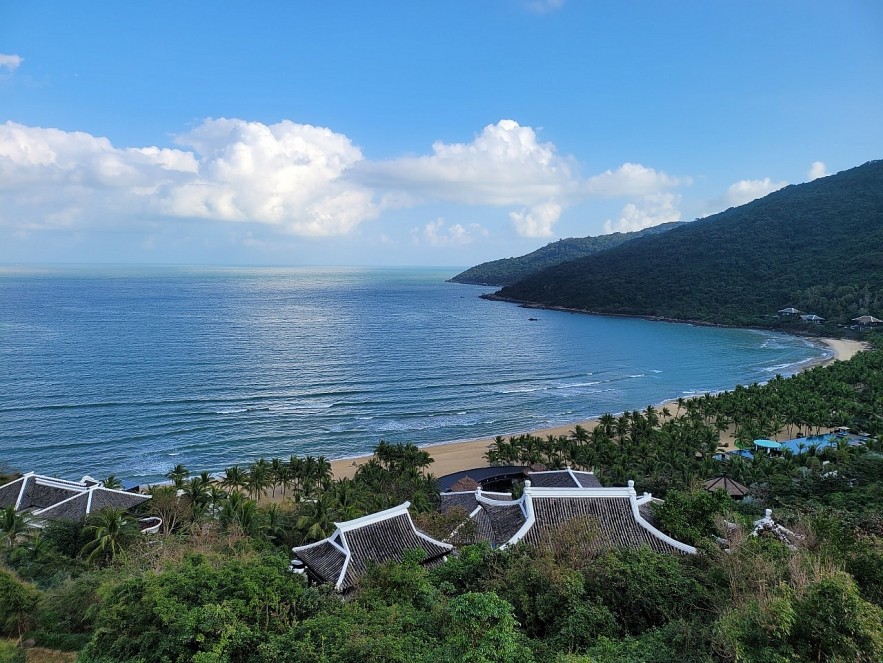 InterContinental Danang is located on Son Tra peninsula overlooking the bay. Photo: Thanh Nien
The InterContinental Danang is a popular choice for guests traveling with children or couples, particularly those interested in cuisine and wellness. There are several swimming pools for people of all ages; tai chi lessons and Harnn Heritage spa services are available. Visitors may observe a bay and monkeys dangling branches from their accommodations.
Six Sense Ninh Van Bay, Nha Trang,Khanh Hoa, in 7th place, representing Vietnam. Both the forest and the sea seem to be shrinking in the eyes of tourists when staying here, in the villas. Villas with thatched roofs and swimming pools overlooking the bay. Visitors can choose to have a picnic and experience fishing, watching the sunset...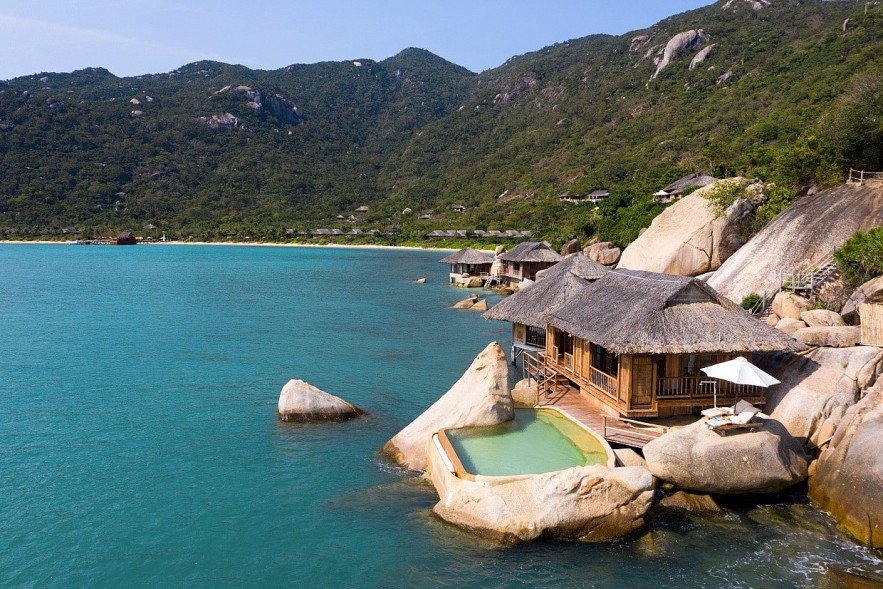 Resort Villas by the ocean. Photo: Six Sense Ninh Van Bay
Adare Manor in Ireland tops this year's list of the 50 greatest resorts in the world, followed by Four Seasons in Dubai, Uxua Casa in Brazil, and COMO Uma Ubud in Indonesia. This list includes 8 Asian nations, including Vietnam, the United Arab Emirates, Thailand, the Philippines, Malaysia, Bhutan, Sri Lanka, and Indonesia. With 8 names and all in Bali, Indonesia is the country with the most resorts.
This is the 35th time CN Traveler has awarded Readers' Choice Awards to honor the world's top destinations, hotels, resorts, etc., resulting from more than 250,000 readers' votes.
Thanh Niên