KUFO hands over new houses for poor Khmer households in Kien Giang
The Union Friendship Organizations in the southern province of Kien Giang (KUFO) recently cooperated with the provincial High Command and Phong Dong commune (Vinh Thuan District) to hand over new houses to Khmer households with difficult circumstances in Cai Nhum hamlet.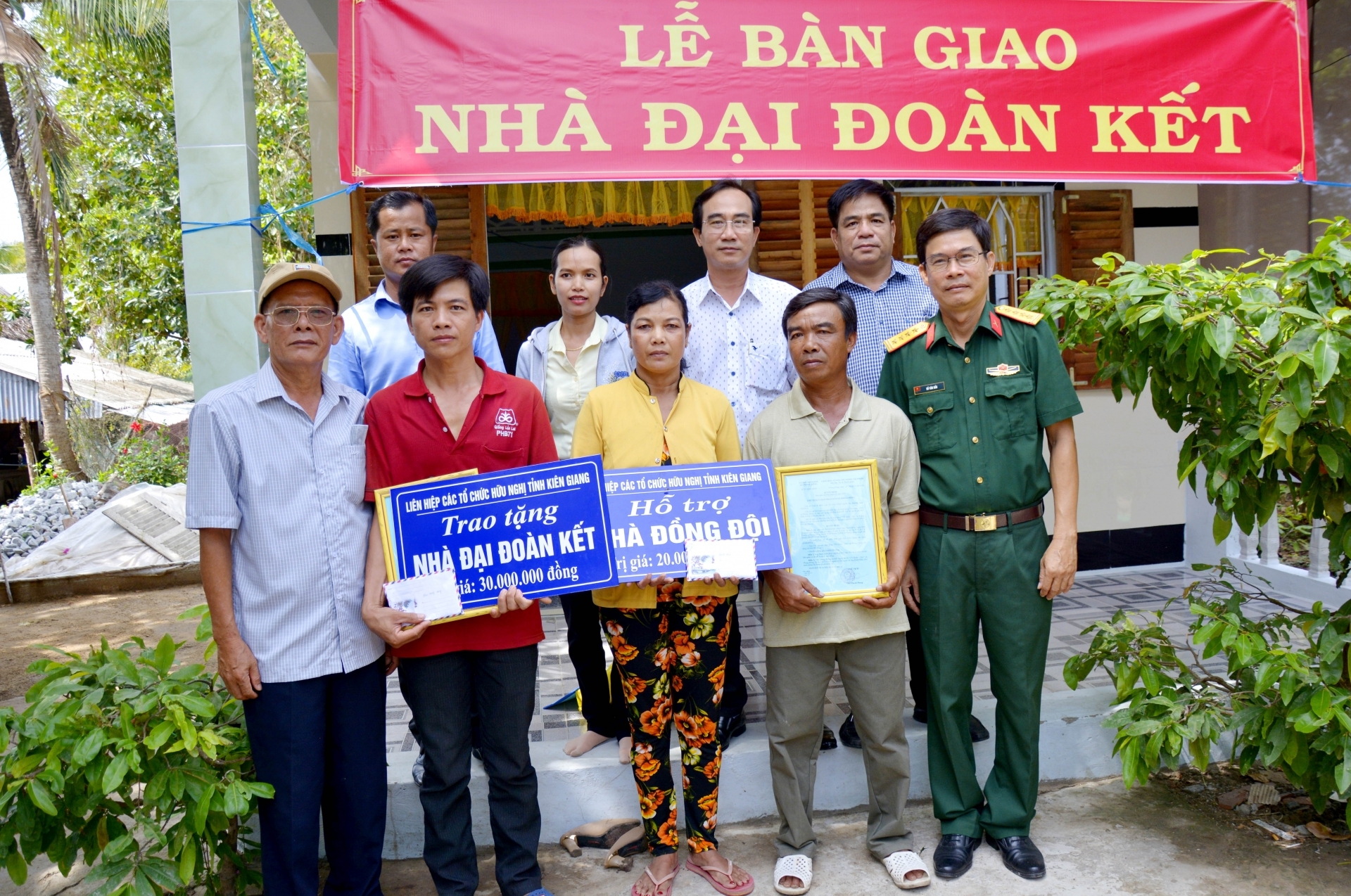 A ceremony to hand over a Great Solidarity House.
KUFO has mobilized the funding for the construction of two Great Solidarity Houses worth VND 30 million (USD 1.286) each; a "Comradeship" House worth VND 20 million (USD 857), covering an area of ​​42 to 60 square meter.
At the handover ceremony, Danh Ut - KUFO Chairman: The meaningful activity implements the policy of the Party and the State caring for poor households and ethnic minorities and helping them stabilize their lives; thereby contributing to the good implementation of the national programme on building new-style rural areas.
According to Duong Ut Cung, Secretary of the Phong Dong Party Committee, the commune received many support from all levels and sectors of the Central Government, 79 new houses and 5 concrete bridges have been built.
Vietnamese version: https://thoidai.com.vn/ban-giao-3-ngoi-nha-moi-cho-nguoi-ngheo-do-kufo-van-dong-tai-tro-107285.html