Latest coronavirus in Europe: Lockdowns in France and U.K. may last to May, Russia's outbreak described as in bleak terms
The coronavirus situation in Europe still spirals uncontrollably, as a result, countries in the region are cautious to make decisions on whether to lift lockdown and ease restriction ban.  
France will not start to reopen until next month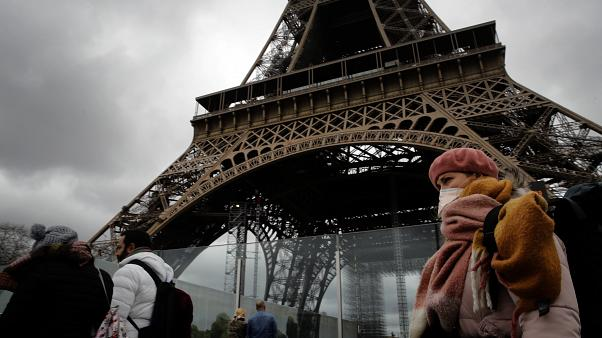 Photo by Euronews.
President Emmanuel Macron on Monday extended France's lockdown until May 11 but vowed that there would be enough masks and tests by then to start lifting some restrictions, NY Times reported.
In his third solemn televised address since the epidemic began, Mr. Macron struck a delicate balance, as health authorities reported over 98,000 confirmed infections and nearly 15,000 deaths. He warned that the May 11 transition would only be possible if France continued to slow the epidemic, while promising that life would gradually return to normal.
"The epidemic is not yet under control," Mr. Macron said. But, he added, "hope is reborn."He vowed that by May 11, the authorities would be ready to test and quarantine anyone with symptoms and that "general public" masks would be available for all.
Putin describes Russia's outbreak in bleak terms.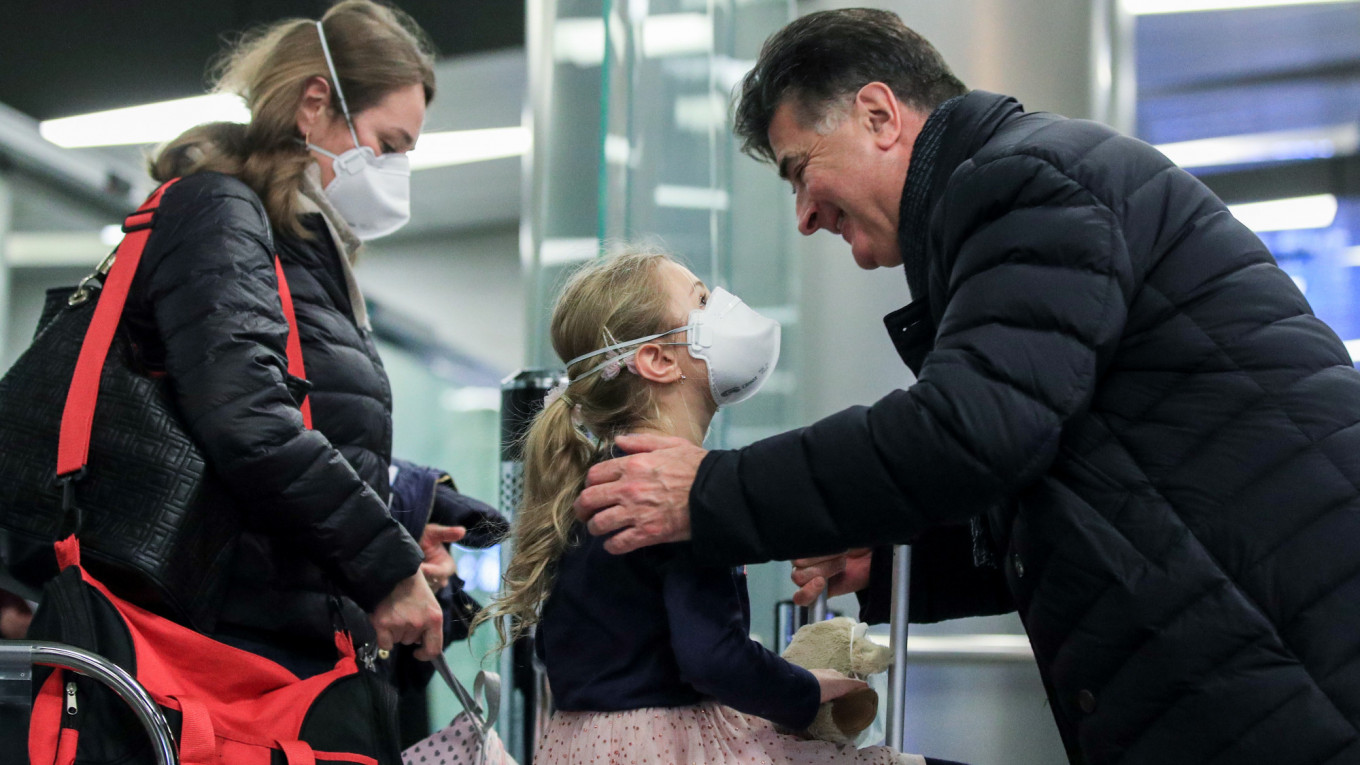 Passengers arriving at Vnukovo international airport in Moscow. Photo: Moscowtimes.
President Vladimir V. Putin of Russia offered his bleakest comments yet on his country's handling of the pandemic, warning officials on Monday that the number of severely ill patients was rising and that medical workers faced shortages of protective equipment, Moscow Times reported.
"We have a lot of problems, and we don't have much to brag about, nor reason to, and we certainly can't relax," Mr. Putin told senior officials in a televised videoconference that he conducted from his residence outside Moscow. "We are not past the peak of the epidemic, not even in Moscow."
Russia's total number of confirmed cases reached 18,328, double the level of five days earlier, with roughly two-thirds of them in Moscow. The number of deaths stood at 148 nationwide.
Moscow's health system in particular was under growing strain, and state television reported hours-long lines of ambulances waiting to admit suspected coronavirus patients into hospitals. The authorities tightened their lockdown on the city of 13 million people, directing residents to apply online for permission to leave their homes.
Turkey's Parliament to release 45,000 prisoners
Turkey's Parliament passed a law early Tuesday that would allow for the release of tens of thousands of prisoners to protect detainees from being infected by the coronavirus.
The bill will allow for the temporary release of about 45,000 prisoners, but it excluded those jailed on terrorism charges, according to the Anadolu Agency, a Turkish state-run news agency.
Aside from those jailed on terrorism charges, prisoners detained for sex offenses, drug offenses and first-degree murder were also excluded.
The law has been criticized by opposition parties for excluding those jailed on terrorism charges, which include journalists and politicians swept up in a crackdown following a coup attempt in 2016.
Justice Minister Abdulhamit Gul on Monday said there were 17 cases of the coronavirus in five prisons, and that three inmates had died from the virus. Turkey has recorded 56,956 coronavirus cases and 1,198 deaths.
Britain is expected to extend lockdown into May as its tally of confirmed cases surpasses China's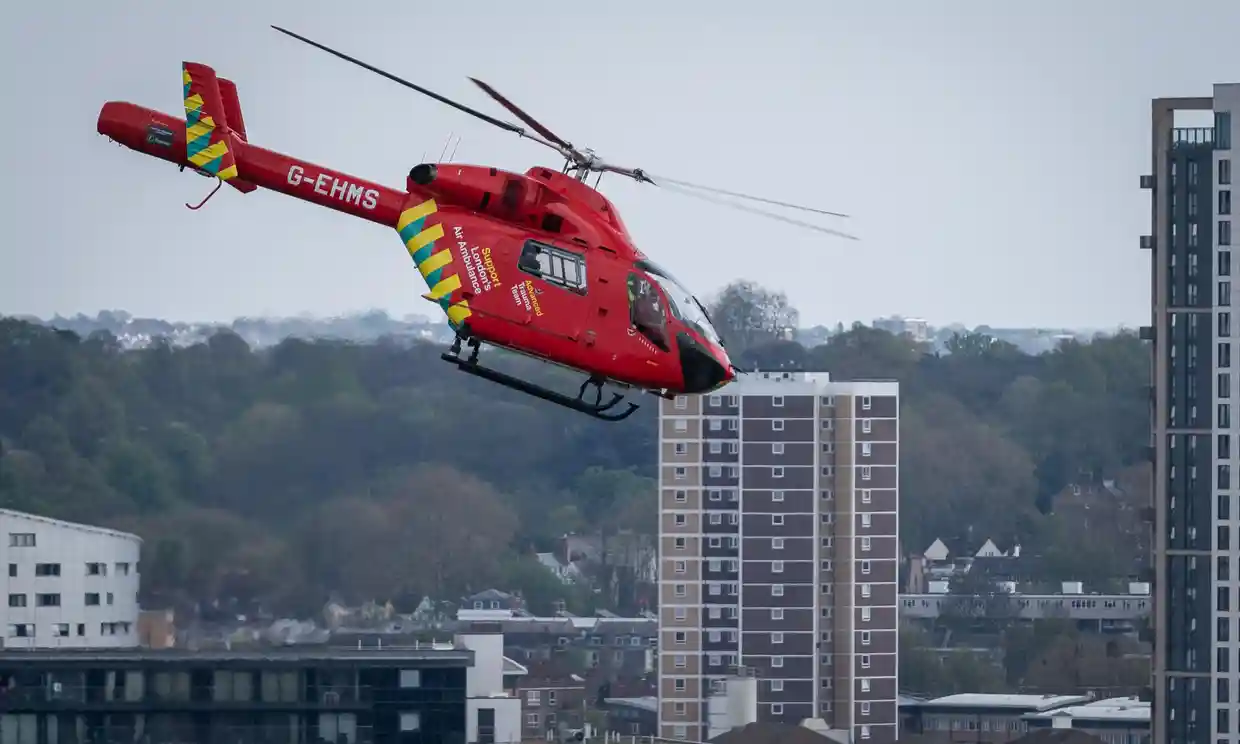 An air ambulance advanced trauma team lands in south-east London. Photograph: Guy Corbishley/Alamy
Monday was supposed to be the day when Britain might have started to lift its lockdown, but with no sign yet that the epidemic there is abating, the government is expected to leave the restrictions in place until well into next month.
The country reported 717 new deaths from the virus, bringing its total to 11,329. It has 88,621 confirmed cases, surpassing the reported total in China.
When Prime Minister Boris Johnson imposed the lockdown on March 23, he said the government would review it on April 13. But officials have signaled it is too soon to ease the measures.
The latest death figure was smaller than those reported late last week, but numbers are typically lower on the weekend because of a lag in reporting.
The number of known infections and fatalities is rising faster in Britain than anywhere else in Europe, putting it on track to reach the death totals in Italy and Spain.
Jeremy Farrar, a leading British medical researcher who is director of the Wellcome Trust, told the BBC on Sunday that Britain is "likely to be one of the worst, if not the worst, affected countries in Europe."
Travellers have been warned to put off planning summer vacations by EU Commission
Illustrative photo.
President Ursula von der Leyen, who cited uncertainty due to the coronavirus outbreak, Makewatch reported.
In an interview with German tabloid Bild am Sonntag, cited by media reports, the EU official said she would "advise against making such plans," adding that, "no one can make reliable forecasts for July and August at the moment."
EU leaders imposed restrictions on nonessential travel to Europe for at least 30 days last month to limit the spread of the virus, while nine countries reintroduced ID checks inside Europe's passport-free Schengen Area. France, Denmark, and Sweden have extended border controls at least until the fall.
Last month, the head of the World Tourism Forum Institute, Bulut Bagci, said the global tourism industry is set to lose $1 trillion because of the coronavirus outbreak.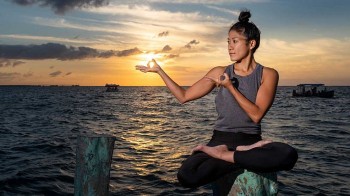 Overseas Vietnamese
With a view to inspire greater compassion, kindness, and empathy in the world, Caroline Vo left her high-paid job and came up with the idea to build an online yoga practice community.