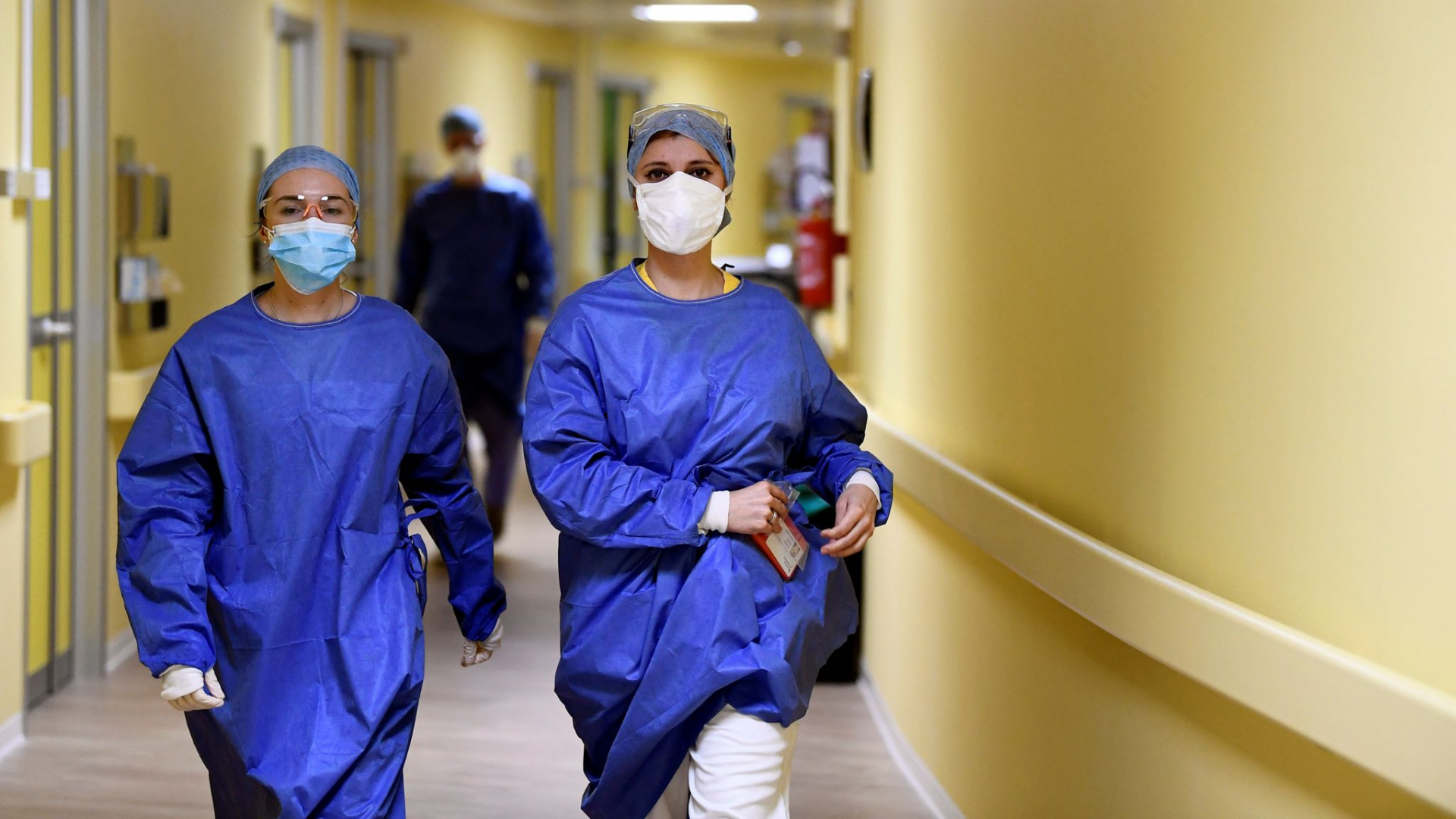 Medical staff pictured at a hospital in Milan (Photo: News.sky)
Coronavirus live updates today: US worst-affected country by far: The United States has confirmed nearly 587,000 cases, with New York City alone reporting over 104,000 infections. 23,640 people have died countrywide.
The death toll in the United States from the coronavirus has surpassed Italy's (20,465), putting America at No. 1 worldwide for the number of people killed by the virus.
The development comes as more hot spots begin to emerge in the U.S. in addition to New York, Louisiana and Detroit. Earlier this month, Dr. Deborah Birx, the White House coronavirus response coordinator, said Colorado, Pennsylvania and Washington, D.C., were among areas of concern, NPR reported.
In France, the death toll rose to nearly 14,967 people, but the country had its fourth straight day with a decrease of patients in intensive care, The Associated Press reported. There are 136,779 infections in the country.
Spain, the only European country hit harder than Italy by the pandemic, was preparing to allow factories and construction sites to recall workers after the Easter holiday, even as the population remains under lockdown until at least April 26. Elected officials from the regional governments of Madrid and Catalonia, the two areas most affected by the virus, questioned the lifting of restrictions.
The country has recorded more than 170,000 cases - second only to the United States - and a total ò 17,756 people in Spain have died.
Those who can work from home are strongly being encouraged by authorities to continue doing so.
Retail shops will remain closed, other than supermarkets, fruit stands, bakeries, butchers, newsstands and pharmacies.
Coronavirus live updates today in Canada: the country has lost 780 lives to the novel coronavirus, and 25,680 COVID-19 patients have been recorded. Around 30 percent have been discharged from hospital. Of the 17,144 active cases, over 3 percent are in serious or critical condition.
Quebec has the largest number of infections followed by Ontario, Alberta, Bristish Columbia.
While the virus has spread to most regions of the country, Nunavut is the only place in Canada with no COVID-19 case confirmed so far, according to figures from Canada.ca.
The UK: recorded an additional 717 deaths from nCoV in the past 24 hours, the lowest increase in days, bringing the total number of deaths nationwide to 11,329 out of 88,621 infections. The fifth largest epidemic region in Europe and the sixth in the world has performed more than 367,000 tests.
US experts warn Britain could become the country to suffer the most serious consequences from COVID-19 in Europe, and could account for more than 40% of deaths on the continent.
Coronavirus live updates today: in Asia
Infections climb in India: Nearly 700 new infections were recorded in 24 hours in India, according to health authorities, the day before Prime Minister Narendra Modi's countrywide lockdown is due to expire. Tensions are still running high amid the epidemic -- one police officer's hand was severed in a sword attack in a confrontation over the lockdown.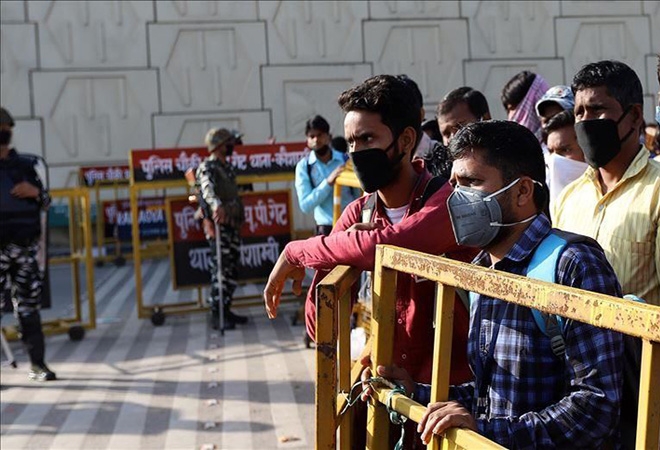 (Photo: Orfonline)
89 new infections in China: in which 86 are imported cases, down from 108 yesterday. 79 imported cases were recorded in Heilongjiang Province, which shares border with Russia.
The current number of cases in China is 82,249, while the number of deaths remains unchanged, at 3,341 (no death reported within 24 hours).
Japan cases rise as Abe comes under social media fire: Japan announced 530 new coronavirus infections today, bringing the country's total confirmed cases to just under 8,000. As his country battles the epidemic, Prime Minister Shinzo Abe has been accused of underplaying the crisis, after posting a video of himself being serenaded while drinking tea at home.
Korea: at least 116 people initially cleared of the new coronavirus had tested positive again, according to Reuters.
South Korea reported only 25 new cases overall on Monday, but the rise in "reactivated" patients has raised concerns as the country seeks to stamp out infections.
Officials are still investigating the cause of the apparent relapses. But Dr Jeong Eun-kyeong, director of the Korea Centres for Disease Control and Prevention (KCDC), has said the virus may have been reactivated rather than the patients being re-infected.
The 116 cases is more than double the 51 such cases South Korea reported a week earlier.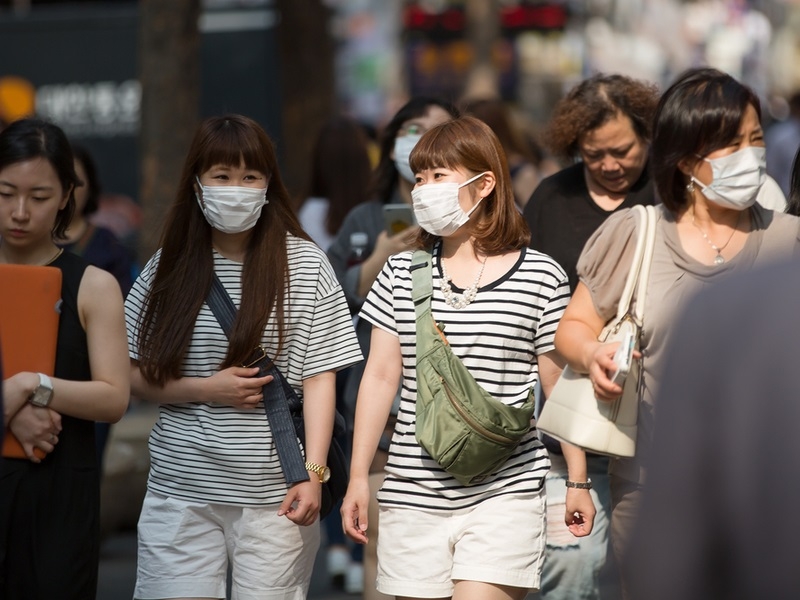 Korea has 116 "reactivated" patients in one day (Photo: Airport Technology)
Coronavirus live updates today: in ASEAN countries over 20,000 infections in total
ASEAN countries report a total of 20,001 nCoV patients, an increase of 769 cases within 24 hours. 884 lives have been claimed.
On April 14, the Philippines have overtaken Malaysia's No.1 place as the country with the highest total infections. With 284 new cases today, the Philippines' total cases stand at 4,932 meanwhile Malaysia comes second in the list with 4.817 cases. Indonesia's infections come pretty close with only 300 cases fewer than Malaysia. Thailand reports 2.579, Singapore reports 2.532.
Vietnam, Brunei, and Campuchia are the three ASEAN countries with three-figures cases, which are 265, 136, 122 respectively.
Timor-Leste has the lowest infection number of the region, with 4 cases detected.
Regarding death tolls, Indonesia has the highest (399), the Philipines (315), Malaysia (77).
Indonesia reported the highest new deaths (26), the Philippines to coming next (18).
Four countries with no deaths reported are Vietnam, Campuchia, Laos, and Timor-Leste.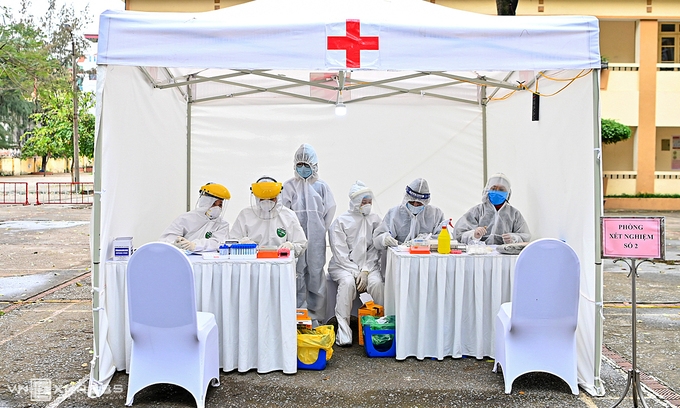 Medical staff work at a station set up for rapid COVID-19 testing in Hanoi.(Photo VnExpress)
Coronavirus live updates today: in Vietnam, total infections raised to 265
The Health Ministry confirmed three new COVID-19 infections Monday evening, two from Hanoi's Ha Loi Village and the third a returnee from Thailand.
The number of active cases is currently 120 after the discharge of 145 COVID-19 patients.
Hanoi leads the nation in the number of COVID-19 cases with 127 recorded so far, of whom 58 have been discharged. Ho Chi Minh City takes the second spot with 54 cases and 40 discharges.
Jasmine Le