Lives of Expat Parents: Madison Hardy & her Experiences with IVF, Single Motherhood
In the newest series from the Vietnam Times, "The Lives of Expat Parents" profiles expats who decide to raise their kids in Vietnam. For our first installment, we spoke to Madison Hardy, a dynamic business woman and single mother in An Bang, Hoi An.
American expat Madison Hardy has found her home in Vietnam. In fact, since moving to the S-shaped Land, she has made it her mission to find homes for other expats. In 2020, Madison set up NEST, a swanky real estate network that originated in Hanoi and now has a presence in Hoi An.
As the owner of NEST, Madison manages a team of friendly, resourceful agents that understand the housing needs for those new to Vietnam. In addition to finding great homes, Madison's company also helps organize movers and furnishes apartments with chic furniture from NEST's store.
Madison credits Vietnam's entrepreneurial spirit for NEST's success.
"I've fallen in love with Vietnam. I love the people and the risks I can take with by starting a business," said Madison. "There aren't as many roadblocks are there are in the US. I feel really fortunate."
Madison (center front) with the stylish staff of NEST. Photo by Madison Hardy.
Once she became an accomplished job creator, Madison set her sights on becoming a "human creator." Like many others, Vietnam's period in lockdown gave the stylish American some time to reflect on her life, especially after turning 30. Feeling the call to motherhood, Madison realized, once again, how lucky she was to be in Vietnam.
Since the 1990s, Vietnam has been doing well with in vitro fertilization (IVF). With a success rate of over 50% and cheaper costs than most other countries, many foreigners flock to Vietnam for a safe, healthy pregnancy.
"In this country, if you just ask for things, it has a way of realizing itself," said Madison.
According to Madison, IVF in her home country costs around 30,000 to 40,000 USD. In Vietnam, she only paid 3,000 USD and still received excellent care. Working through a translator at the Duc Phuc Hospital in Hanoi, Madison had a consultation with a doctor who helped her through the difficult process.
While in the United States she would be able to pick the sperm donor, Vietnam does not provide that luxury. Rather, the doctors just pick the healthiest, most viable sperm. She only knows a limited amount of information about her child's father; Vietnamese, black hair, black eyes, aged 20, and college educated.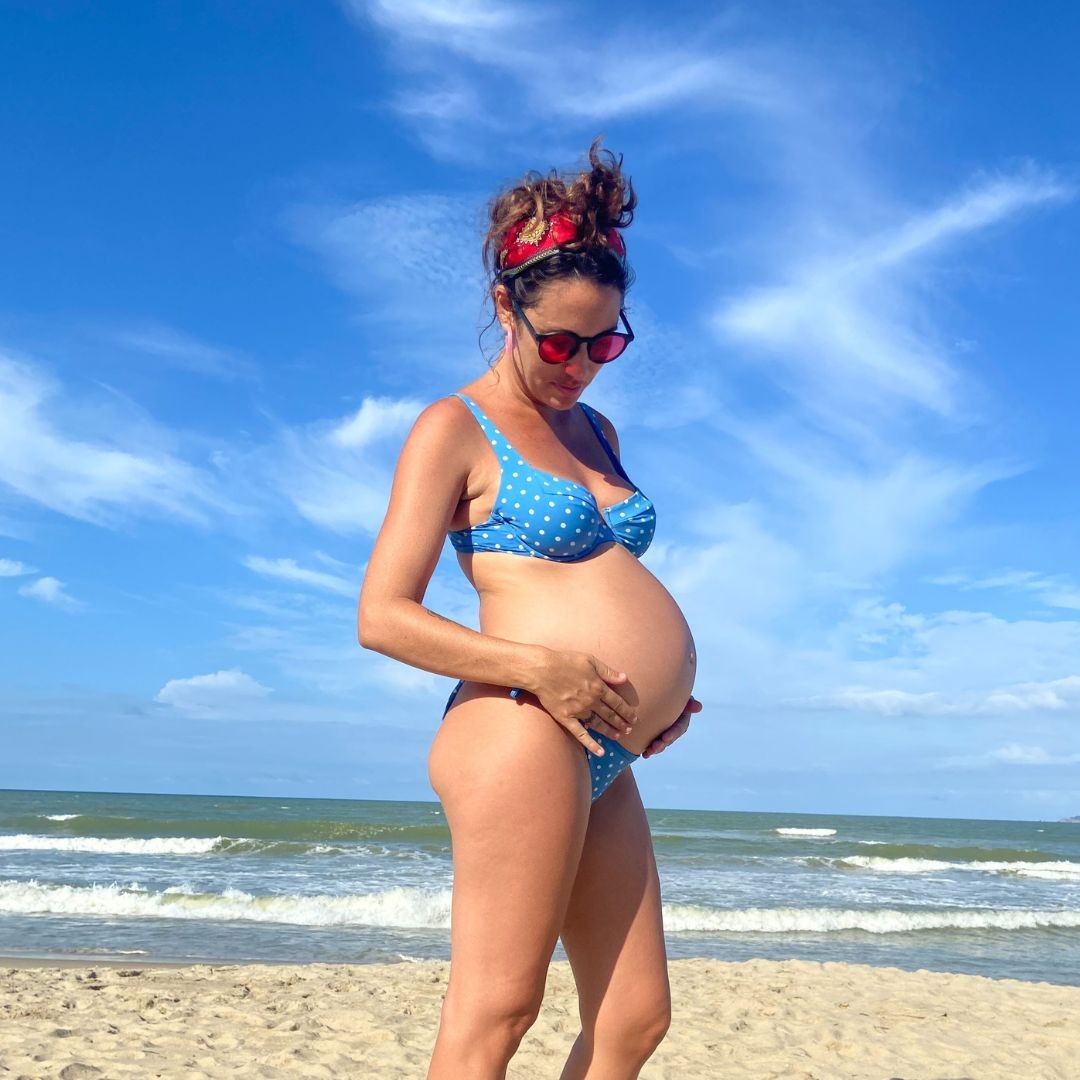 Madison, enjoying pregnancy at An Bang beach. Photo by Madison Hardy.
In order for the IVF to work, Madison had to inject herself 166 times with medications. For three times a day, she would inject her ovaries and various muscles to stimulate healthy egg development.
"It does a number on your hormones," said Madison. "I felt like a goose. Every time I hit a speed bump, I would feel all of these eggs bubbling up."
After she was put under anesthesia, her doctors harvested 19 eggs - remarkable news for the hopeful mother. After fertilizing all 19 eggs, 14 embryos made it to the fifth day. After one miscarriage, Madison's second implant was a success. In 2021, she gave birth to her daughter, Nova. With half-American genes, Nova was a bigger newborn than typically seen in a Vietnamese nursery. However, the doctors gave her a clean bill of health.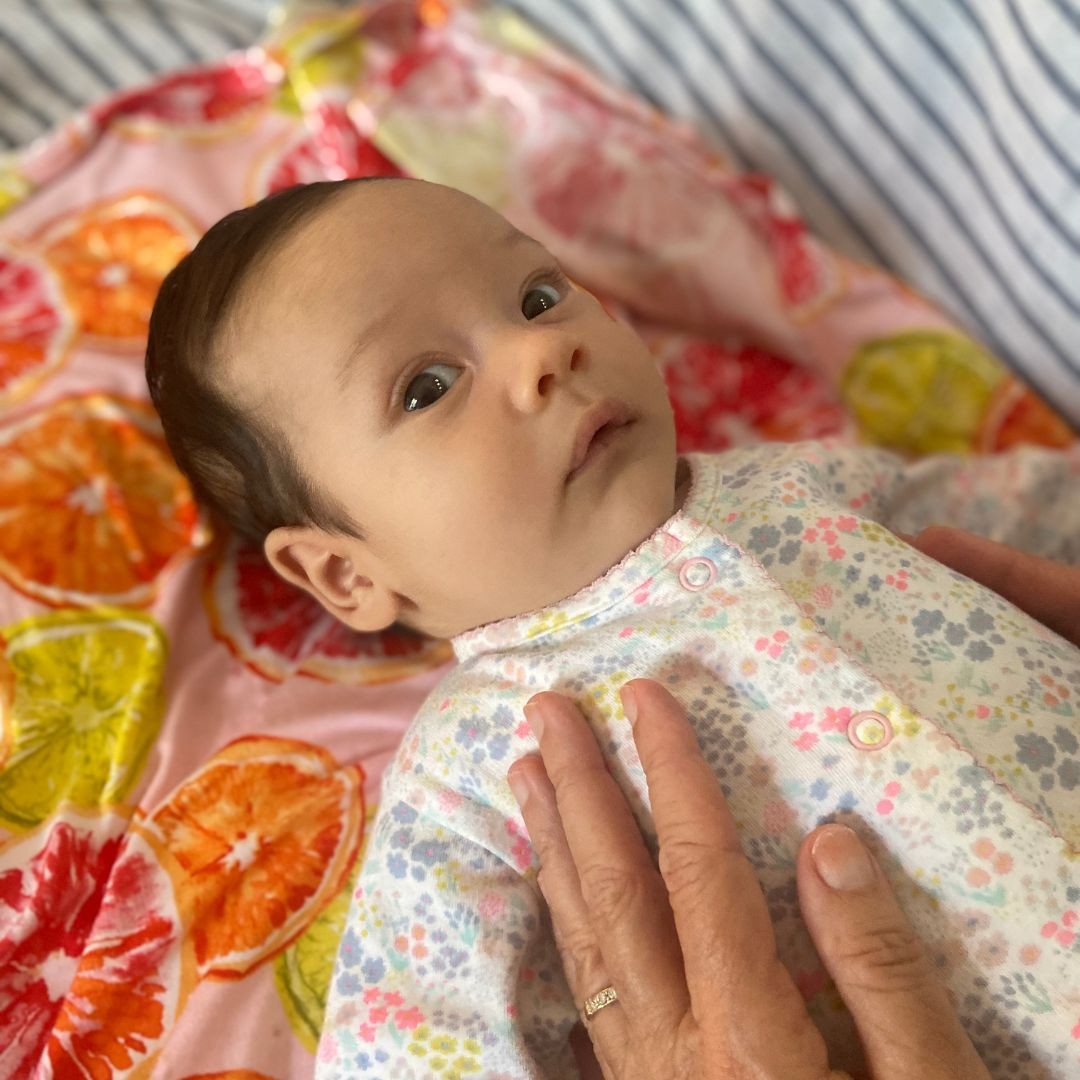 Precious Nova. Photo by Madison Hardy.
As for the rest of the embryos, Madison happily donated nine of them to couples throughout Hanoi, allowing other couples to have their own, little miracles. Now, Nova has nine biological siblings located across the capital city.
Now living in the pristine beaches of An Bang, Hoi An, Madison and Nova are well received by the beachside community. Although she is a single mother, Madison is not raising Nova alone. She cannot enter a spa, cafe, or restaurant without a smiling, older Vietnamese woman clapping her hands and taking the baby from the exhausted, new mother.
"It's like you have caregivers everywhere," said Madison.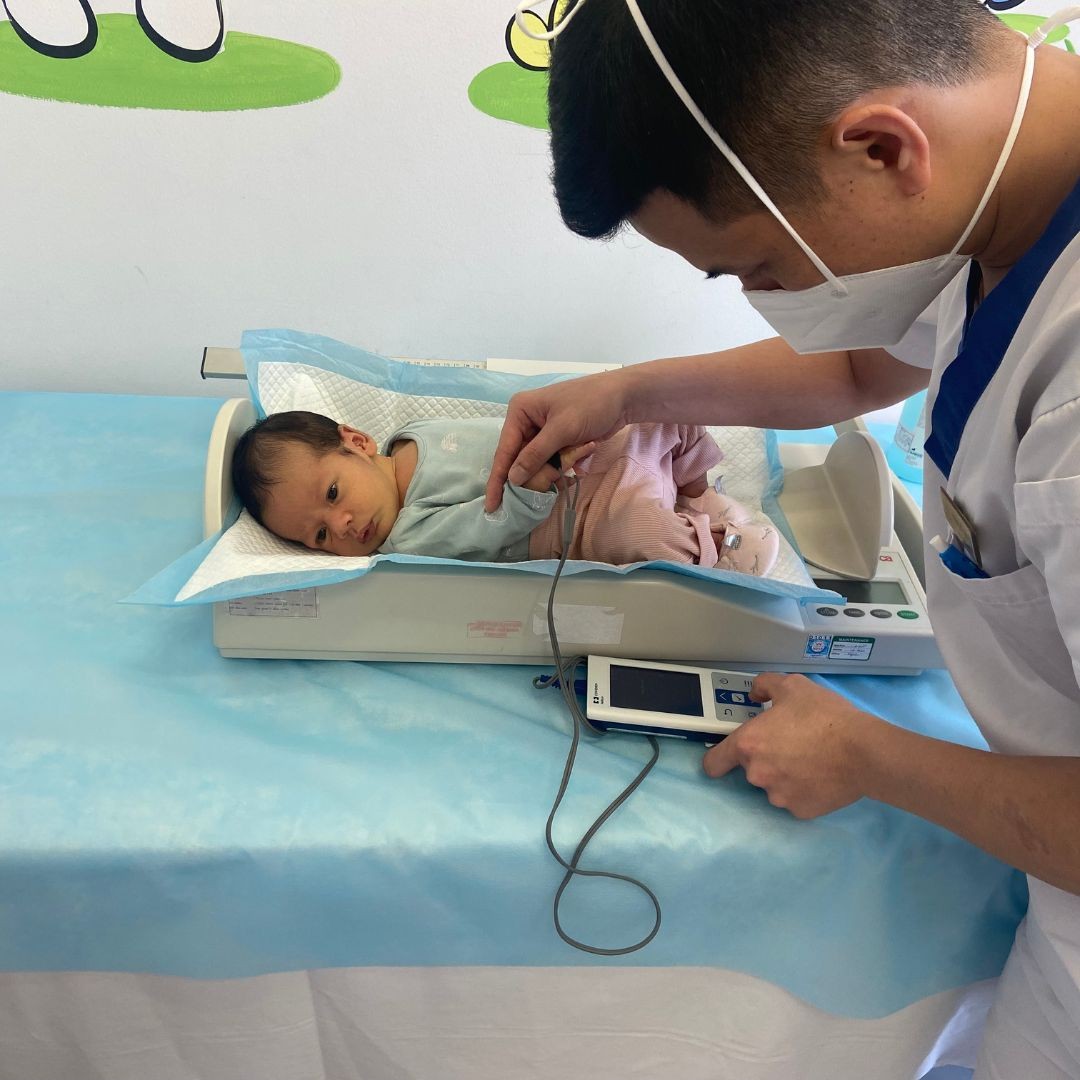 A Vietnamese doctor checks up on Madison's newborn. Photo by Madison Hardy.
While she is happy to be embraced by such these women, Madison reports that they are not too shy about offering motherly advice. As there are several superstitions in regards to childcare in Vietnam, Madison has received several suggestions about how to ward off ghosts and demons from stealing baby Nova.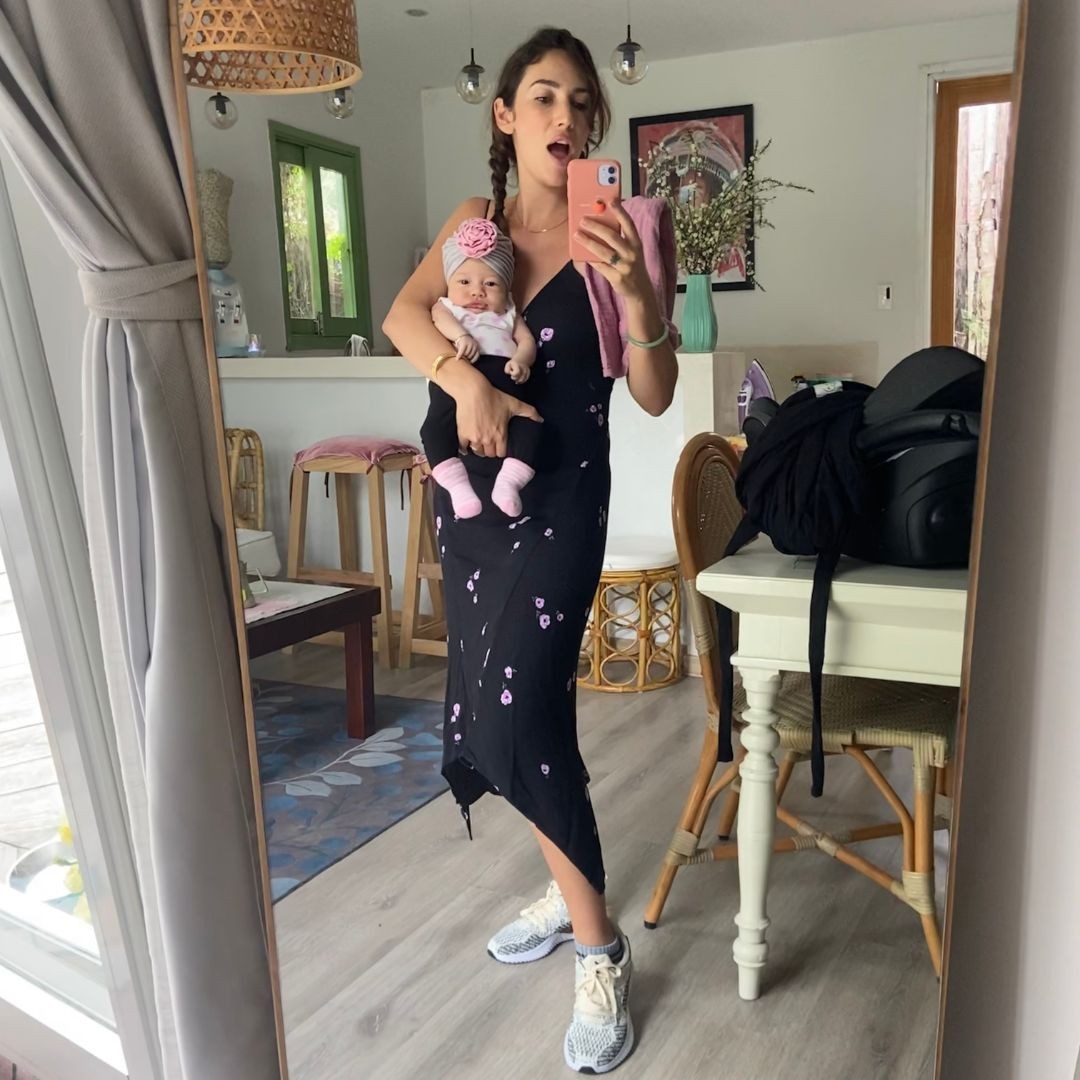 Mother and daughter, ready to take on the world. Photo by Madison Hardy.
Madison has no immediate plans to return to the United States.
"I think living in Vietnam is a beautiful, innocent life. Now, I think of the world through my daughter's eyes. I want to preserve that simplicity and innocence within her."
Madison looks forward to raising her daughter in Vietnam and hopes young Nova will become bilingual.
"Maybe one day, she can help me run NEST and translate things for me," said Madison, with a laugh.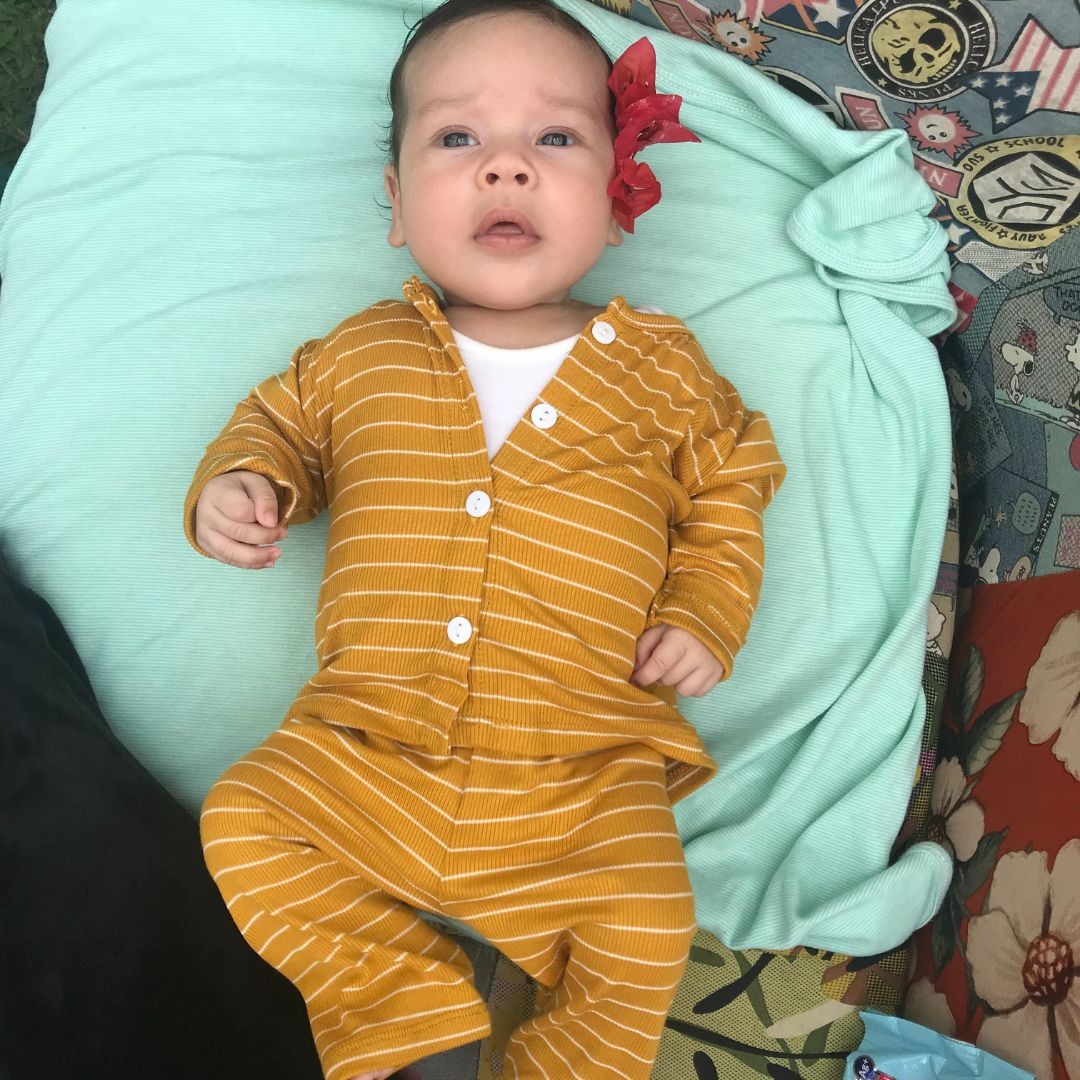 Born from an American mom and Vietnamese doctors, Nova has a bright future ahead of her. Photo by Madison Hardy.
Q&A with Madison Hardy
Why did you name your daughter Nova?
To be honest, I just loved the name. I had 10 months to deliberate, but as soon as I found out I was having a girl, the name was hers. I wanted a name that could be easily pronounced in any language. Nova, to me feels like it has a hybrid meaning, new and galactic. She really is the new kind of child and this is a new miracle that science has allowed for.
What was the most difficult part of the IVF process?
The most difficult part of the process was adjusting to the insensitive and assembly line style of healthcare in Vietnam. My doctors and nurses of course didn't have the command of English to share sensitive news and changes with proper nuances and care. It was very clinical. Strip down, check you out, no success, next!
The miscarriage was tough too. Its so much work to get to the point of viable pregnancy and of course you get so excited and begin to imagine your future. When that comes crashing down its hard to face the light of day. It's something we don't talk about and something that affects so many women. It's a big secret and one of the most painful parts of life.
How do you balance work responsibilities with motherhood?
It's a challenge. This week I feel like I'm letting everyone down. My staff is lacking a focused leader, and Nova just looks at me wide eyed, my pupils lit by my phone screen. I'm learning that I can't be everything for everyone and I'm adjusting to delegating and realizing that Nova will only be this young once. Each day is precious and I'm trying to focus on her as much as I can.
How were your first days as a single mother in Vietnam? How did you feel?
I was one of the lucky ones, I had a natural birth and I felt like I could move mountains just days after. I have to say it was and is an incredible high. For any new mom, especially those that journey the IVF process, finally seeing your baby is the greatest gift. She is my single greatest choice.
What advice would you give to foreigners pursuing IVF in Vietnam?
Well the inability to select your sperm certainly weeds out most candidates, but after that I'd advise to stay focused and strong and remember your goal, mostly because you are going to feel like a science experiment. You may feel confused, in the dark, and unsure just because of the language barrier. You have one goal, get through this and meet your beautiful healthy creation. Same goes for labor.