Vietnamese French adoptee returns Vietnam in search for biological parents
Adopted as an 8-day-old newborn by a French couple, Nguyen Van Tan, now 27, still returned to Vietnam every now and then trying to find his root.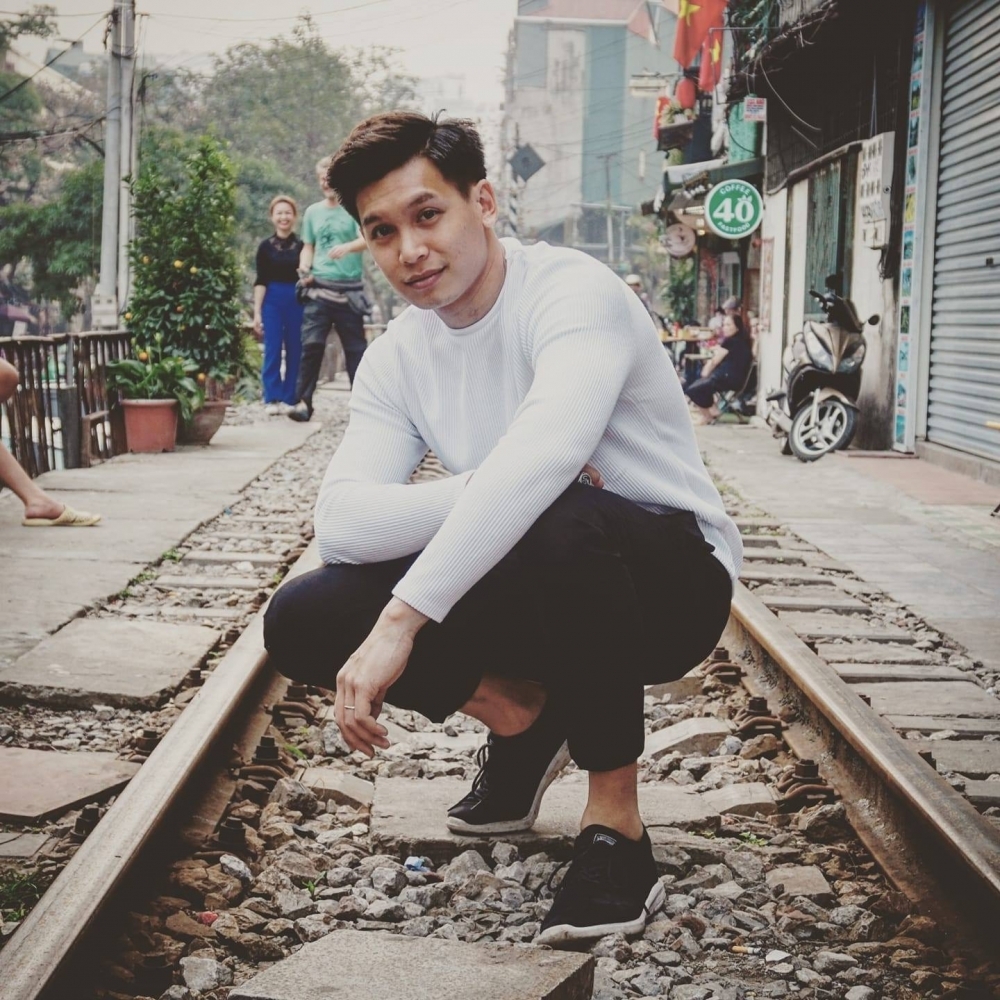 Tan in Hanoi (Photo courtesy of Nguyen Van Tan/ via Thoi Doi)
Tan moved to the town of Athis-Mons, France with his adoptive parents on December 5, 1993. His childhood was filled with love and care from his adoptive parents, relatives, and friends. But as he grew older, he started to question the difference in his skin color, his eyes, his hair.
Knowing he was actually a Vietnamese-born child, Tan gradually learned about Vietnamese people, nature, and culture.
"I've never held any grudges towards my biological parents. No mother wants to abandon her newborn. My mom might have encountered something terrible", Tan was quoted by Thoi Dai. "Sincerely, I'm grateful that she gave birth to me so that I could live this happily nowadays. Thank you mom for everything".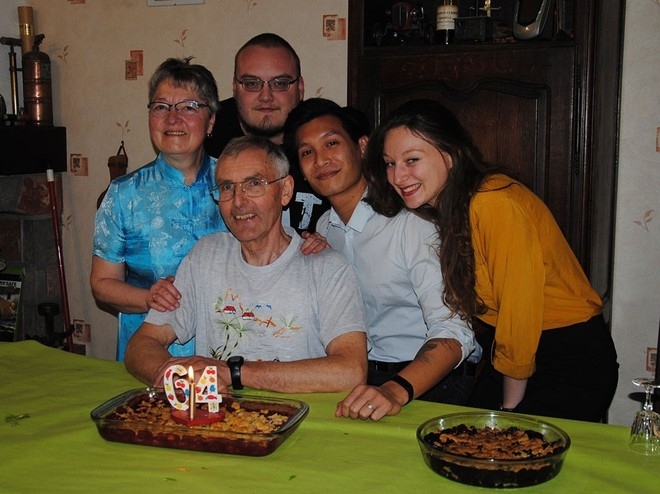 Tan and his adoptive family in France (Photo courtesy of Nguyen Van Tan/ via Thoi Doi)
Since 2018, Tan has traveled to Vietnam 5 times in search of his parents. However, due to language and cultural differences, Tan is yet to find his root, he had the chance to experience his home country more.
With the information about his biological parents kept by his adoptive parents, Tan is now turning to social media and online forums but still got no response.
"The day I meet my mother must be the happiest day of my life. If I meet her, the very first thing I would say to her would be 'Thank you mom for giving birth to me. Please don't feel any guilt, as my life now is very wonderful", Tan said.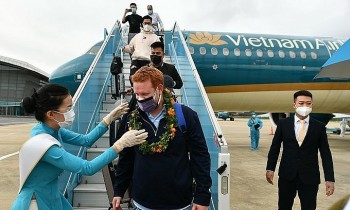 National
Vietnam News Today (Jan. 29): Vietnam records 14,892 new local Covid-19 cases; PM orders prioritizing pandemic control for safe and warm Tet; Vietnam scraps rapid Covid test requirements for int'l passengers; Vietnam-Australia trade hits all time high in 2021.