Look Back In Time: Aeroflot – The Oldest Airline in Russia
Aeroflot is one of the oldest airline of Russia, which was established in 1923. Let's look back at the history of this airline through photographs, posters and ephemera in Bruno Vandermueren's book Aeroflot – Fly Soviet, published by FUEL.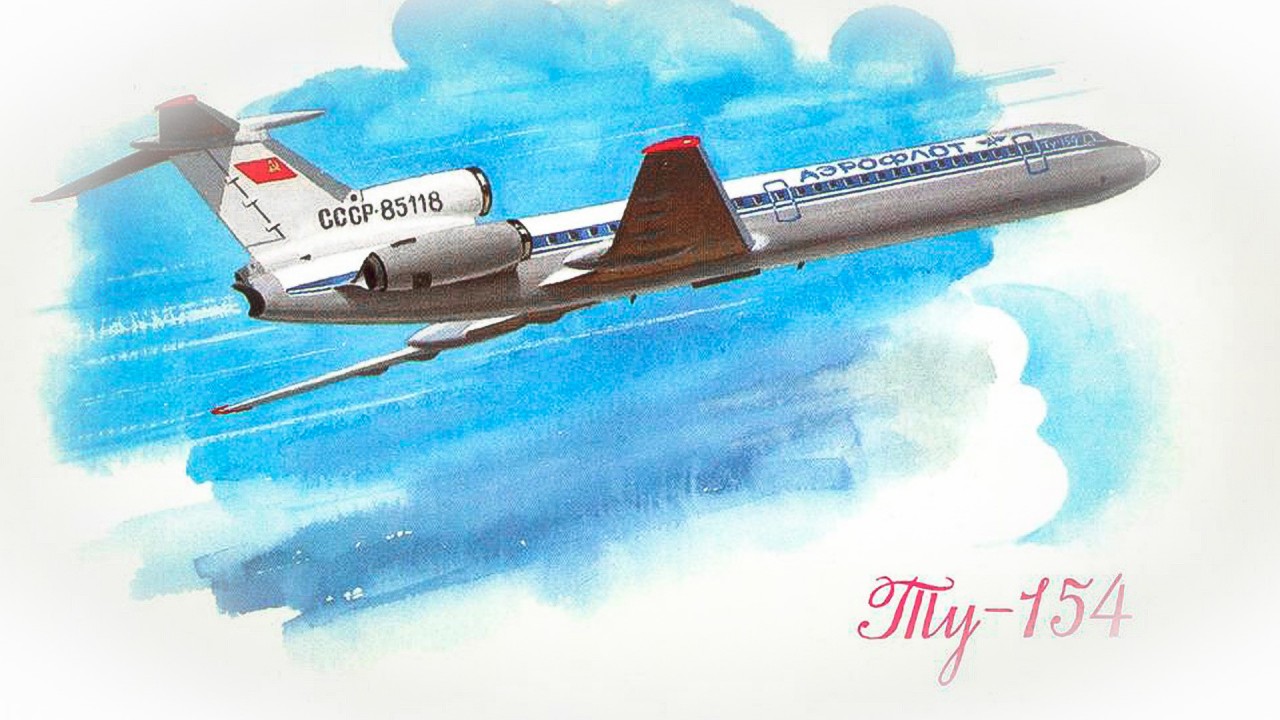 Photo: Russia Beyond
PJSC Aeroflot – Russian Airlines is the flag carrier and largest airline of the Russian Federation. The airline was founded in 1923, making Aeroflot one of the oldest active airlines in the world. Aeroflot is headquartered in the Central Administrative Okrug, Moscow, with its hub being Sheremetyevo International Airport. The airline flies to 146 destinations in 52 countries, excluding codeshared services.
From its inception to the early 1990s, Aeroflot was the flag carrier and a state-owned enterprise of the Soviet Union (USSR). During this time, Aeroflot grew its fleet to over five thousand domestically-made aircraft and expanded to operate a domestic and international flight network of over three thousand destinations throughout the Soviet Union and the globe, making the airline the largest in the world at the time. In addition to passenger flights, Aeroflot also committed to freight operations and serving the state through transportation and military assistance. Following the dissolution of the USSR, the carrier was restructured into an open joint-stock company and embarked on a radical transformation process. Aeroflot shrank the fleet dramatically while at the same time purchasing Western aircraft and newer domestic models and focusing on expanding its international market share before moving to boost its domestic market share.
History of Aeroflot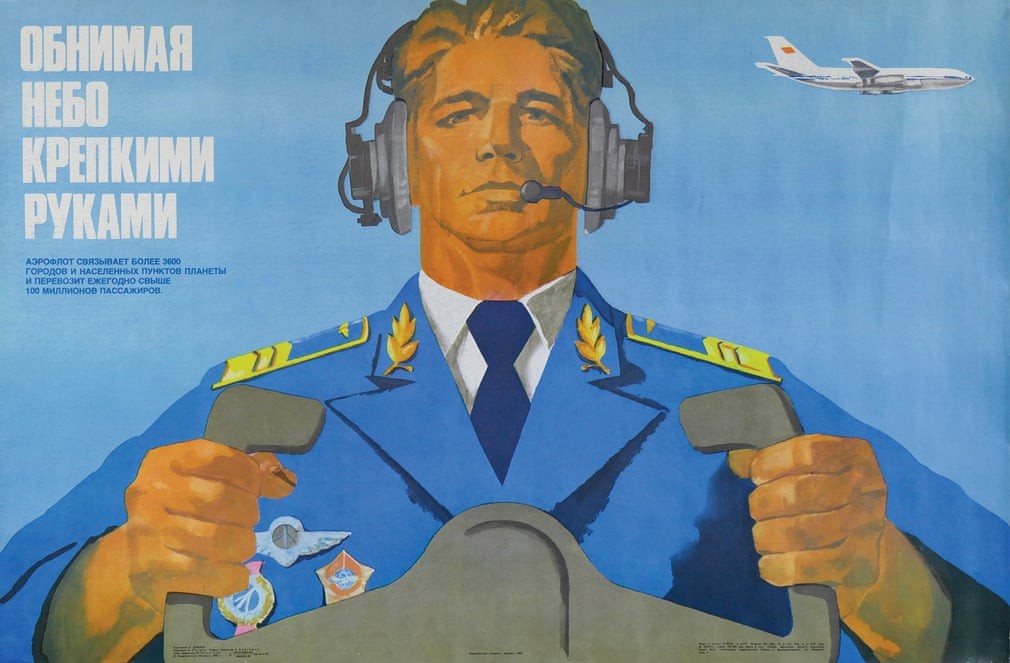 Designed by A Dobrov in 1983, this poster of a Russian pilot says Aeroflot is 'embracing the sky with strong arms'. All images © Bruno Vandermueren/Fuel Publishing
What is now known as Aeroflot Russian Airlines was born in 1923, on the 9th of February, and commenced operations on the 15th of July of the same year, with flights between Moscow and Nizhni Novgorod, making Russia one of the first countries in the world to have regular flights.
Before the end of the 1930s, Aeroflot had over 4,000 pilots flying about 3,000 aircraft, with an additional 60,000 service personnel, making it world's largest airline of that time.
On the 15th of September 1956, Aeroflot became the first one in the world to operate regular jet services, using the Tupolev Tu-104, and remained the only airline operating jets until 1958.
Aeroflot carried its 100 millionth passenger in 1976.
Between September 15, 1983, and August 2, 1990, Aeroflot flights to and from the United States were discontinued, after Ronald Reagan revoked the company's license.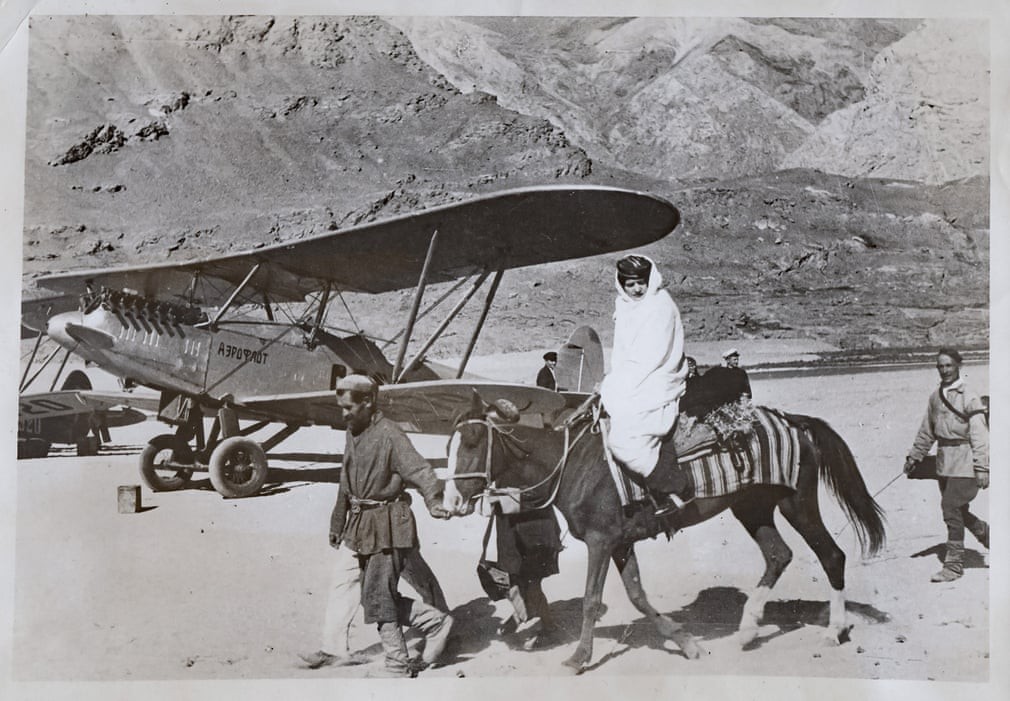 In the 30s, most of the Aeroflot fleet consisted of biplanes, like this one pictured in Khorog, a city in the Pamir mountains of Tajikistan. The route over the range is still considered one of the world's most dangerous air journeys. Bruno Vandermueren/Fuel Publishing
In 1992, two years before being registered as a joint stock company, Aeroflot got divided into no less than 300 regional airlines, including international operators like Lithuanian Airlines or Uzbekistan Airlines.
In the year 2000, the name was changed from Aeroflot to Aeroflot – Russian Airlines.
Six years later, Aeroflot Russian Airlines joined the SkyTeam alliance, being the first operator in the former Soviet Union to do so.
In May 2009, it was announced that the Aeroflot Russian Airlines board is considering to liquidate its cargo division, although back in 2006, it carried 145,300 tons of mail and cargo, next to no less than 7,290,000 passengers.
During its long history, Aeroflot Russian Airlines also performed aeromedical, crop-dusting, exploration services, and even ice patrol in the Arctic Ocean, sometimes using helicopters to haul cargo, including world's heaviest helicopter, the Mi-26.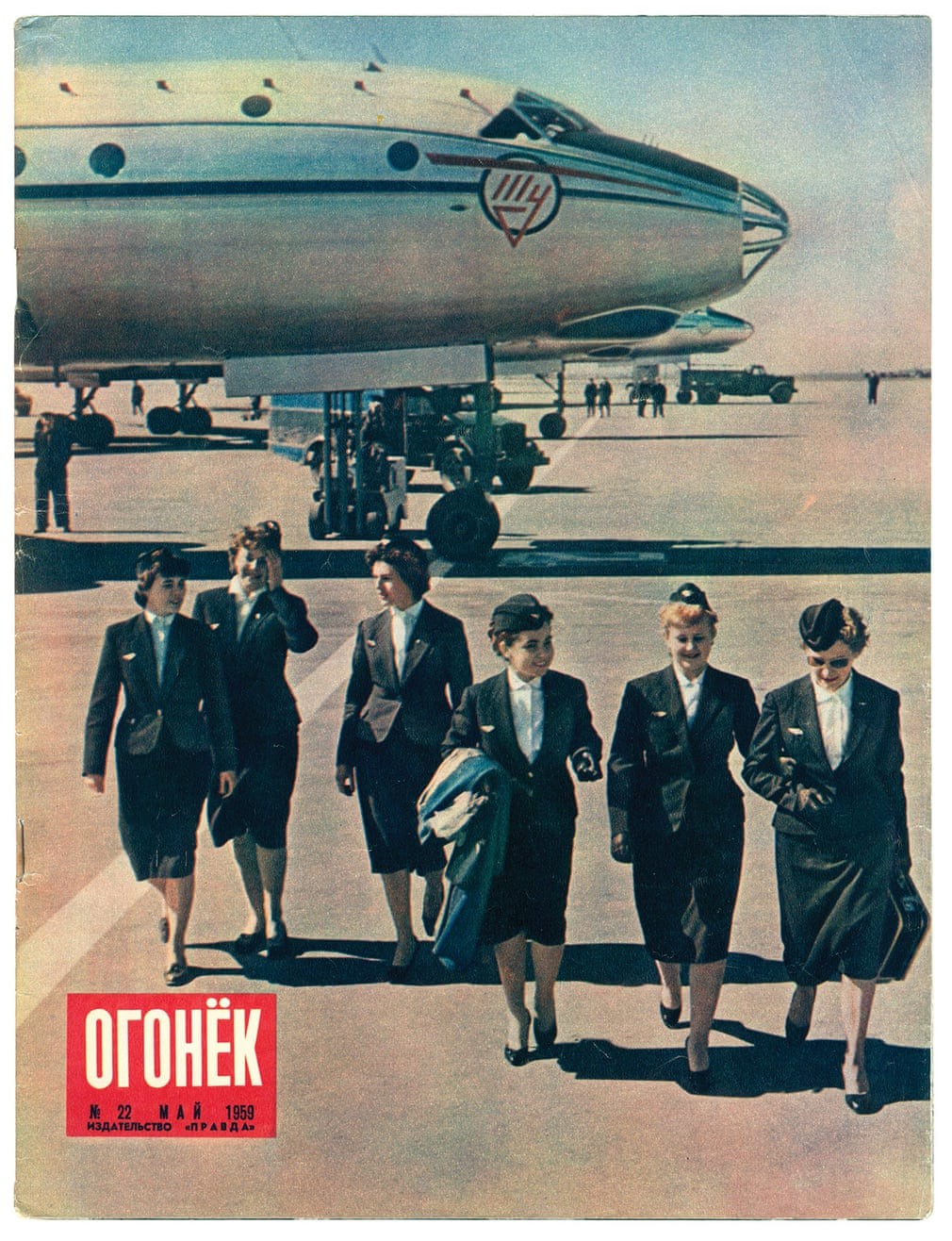 Flight attendants disembark from a TupolevTu-104 at Vnukovo airport in Moscow, 1959. The image features on the cover of Ogonek magazine, one of the oldest weekly publications in Russia FacebookTwitter. Bruno Vandermueren/Fuel Publishing
In 2009, to meet the needs of its passengers, Terminal D at Sheremetyevo Airport, the hub of Aeroflot designed to serve Aeroflot's flights as well as those of its SkyTeam partners, came into service. For passengers' convenience, it offers 143 check-in counters and 6 lounges, 5 children's rooms, 18 catering, 25 shops establishments and many other services.
In February 2010, the Russian government announced that all regional airlines owned by the state through the holding company Rostechnologii would be consolidated with the national carrier Aeroflot in order to increase the airlines' financial viability. The merger was completed in late November 2011. Aeroflot's subsidiary, Aeroflot – Finance, became the major shareholder of Saravia, Rossiya Airlines and Vladivostok Avia, and the sole shareholder of both SAT Airlines and Orenair.
Since 2011, Aeroflot has been receiving Sukhoi SuperJet-100 new-generation Russian-built aircraft. Aeroflot Group, considering its growth prospects, plans to acquire a total of 126 modern Russian-built aircraft of various types until 2020.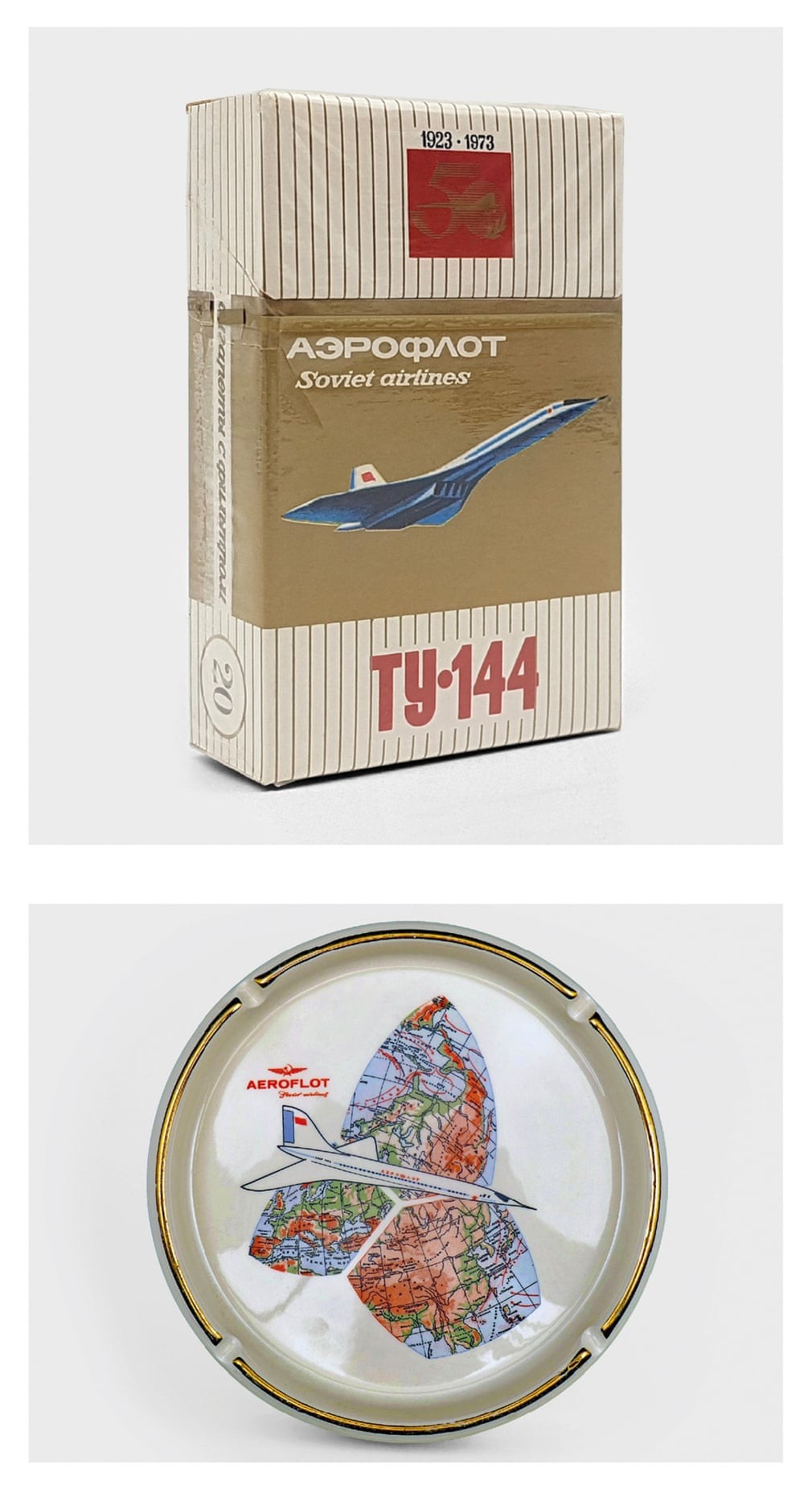 The airline produced a variety of souvenir items, including a cigarette pack produced in 1973 to commemorate Aeroflot's 50th anniversary and an ashtray from the 70s. Bruno Vandermueren/Fuel Publishing
In September 2013, Aeroflot's subsidiaries, Vladivostok Air and SAT Airlines, were combined into a new subsidiary regional carrier based in the Russian Far East. The subsidiary, 51%-owned by Aeroflot and originally named Taiga Airlines, changed its name to Aurora Airlines and links Moscow with the Russian Far East.
In 2013, Aeroflot received the first 4 of the 16 contracted Boeing B777-300ER aircraft that have a new COMFORT class of service. Since September, Aeroflot has been operating 4 new medium-haul Boeing B737 passenger aircraft. The company will receive another six Boeing B777-300ER and four new B737 aircraft in 2014.
Under the Summer schedule of 2014, Aeroflot operates flights to 121 destinations in 52 countries (41 destinations in Russia) through its hub at Sheremetyevo Airport in Moscow.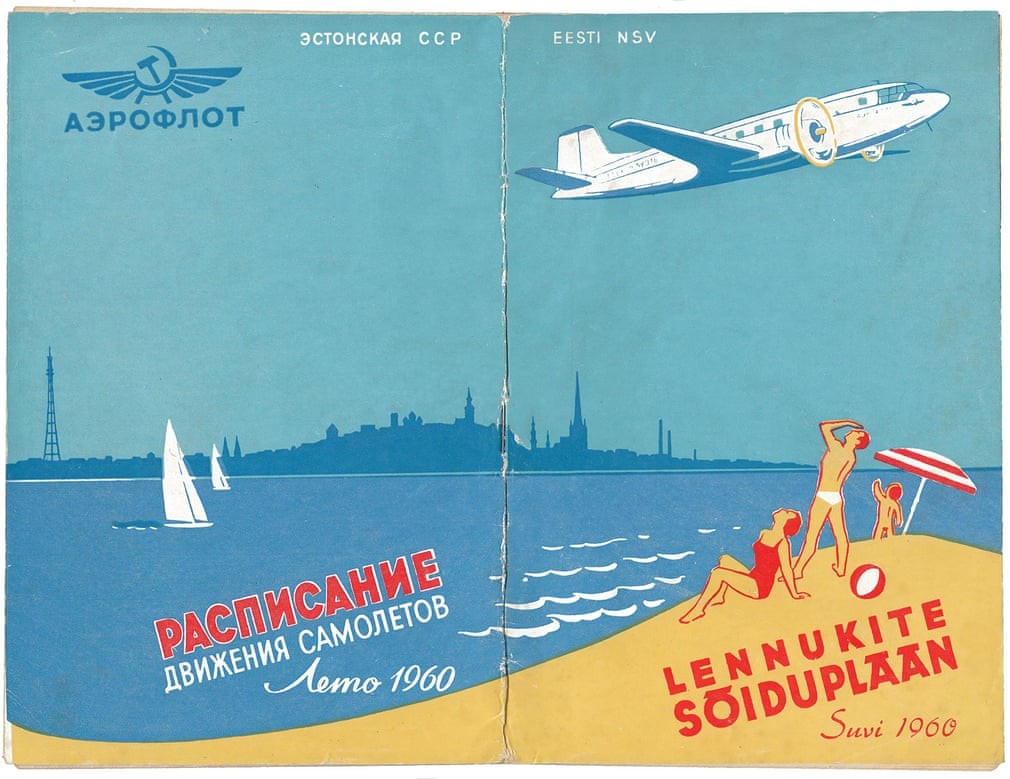 Estonia was a popular holiday destination for Russians. The cover of a timetable from summer 1960 features an Ilyushin Il-14 flying over the Tallinn skyline and beach. Bruno Vandermueren/Fuel Publishing
In August 2014, Aeroflot announced it will launch a new LCC (low-cost carrier) that will replace Dobrolet, which ceased operations on 4 August 2014 owing to EU sanctions, and will use aircraft transferred from Orenair.
In September 2015, Aeroflot agreed to acquire for the symbolic price of one ruble 75% of Transaero Airlines but abandoned the plan after failing to come to terms on the takeover. Instead, the airline assumed some of Transaero's leases, taking over a number of its aircraft and thus introducing the Boeing B747 and B777 aircraft to the Aeroflot fleet. Consequently, Aeroflot canceled some of its jet orders, such as 22 Boeing B787 Dreamliners.
In March 2016, Aeroflot combined the operations of three of its subsidiaries Rossiya Airlines, Donavia, and Orenair. The entire fleet of both airlines was reassigned to Rossiya.In 2016, Aeroflot Russian Airlines has been awarded the 4-star Airline status by Skytrax, the leading independent authority on airline quality.
In 2017, at the Skytrax World Airline Awards, Aeroflot was named, for the fifth time in a row, Best Airline in Eastern Europe.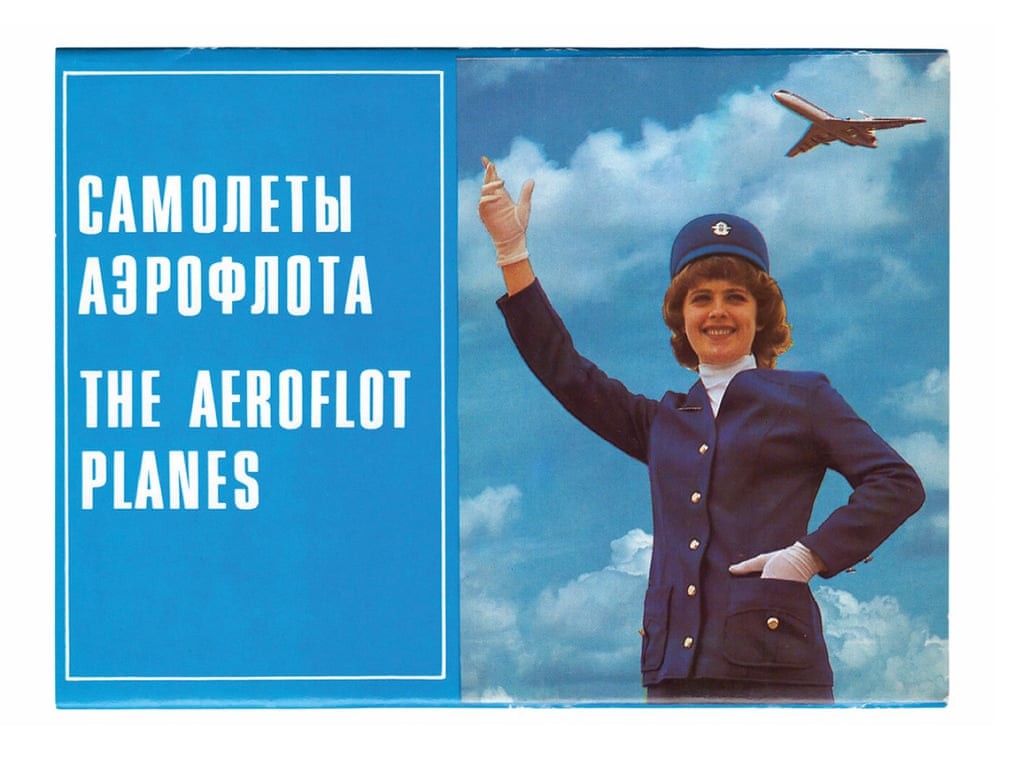 The airline issued postcards in the 80s, depicting planes from the fleet FacebookTwitter. Bruno Vandermueren/Fuel Publishing
In 2018, Aeroflot took delivery of six aircraft, two Boeing B737 800, three Airbus A320 and one Airbus A321, its fleet reaching 233 aircraft and an average age of 4.1 years.
Since 1953, Aeroflot Russian Airlines aircraft have been involved in 127 accidents, with 6,875 fatalities, and 20 victims on the ground. However, since 2000, only one fatal accident occurred in 2008, when Aeroflot Flight 821 crashed on approach to Perm International Airport killing all 88 passengers, including 6 crew members.
Aeroflot won at the Grand Final of the prestigious World Travel Awards 2020. The company retained its titles as World's Leading Airline Brand and World's Leading Airline - Business Class.
Security
Today, Aeroflot is an airline with an excellent safety record, operational reliability and a reputation for industry leading customer service. Aeroflot was the first Russian carrier to be included in IATA's Operational Safety Audit (IOSA) Registry. The company also obtained the IATA Safety Audit for Ground Operations (ISAGO) certification. It has regularly and successfully been recertified to those two standards. Aeroflot's integrated management system is certified to ISO 9001:2015 and ISO 14001:2015 standards.
Partners and Alliances
In April 2006, Aeroflot became a full member of SkyTeam, the second-largest airline alliance in the world (since 2011 also a member of SkyTeam Cargo). Through its combined vast network, SkyTeam provides service to 1,036 destinations in 170 countries.
Aeroflot operates code-sharing agreements with 32 Russian and foreign airline companies.
Aeroflot Group, Russia's largest airline holding, includes two subsidiaries: Pobeda Airlines LLC (a low-cost carrier that has been Europe's most successful airline in coping with the impact of COVID-19), and Rossiya (tourism-related market, socially important flights to remote locations, including those in the Russian Far East). Aurora Airlines company (the Far Eastern regional airline) left Aeroflot Group after Aeroflot decided in December 2020 to sell its majority stake in the company.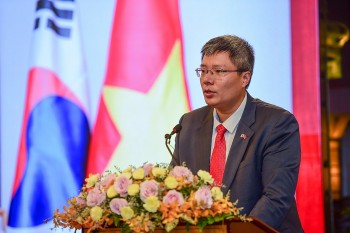 Viet's Home
Tran Hai Linh, member of the Central Committee of the Vietnamese Fatherland Front, chairman of the Vietnam-Korea Business & Investment Association (VKBIA) shared with the Vietnam Times about strengthening the capacity to promote Vietnamese culture to the world.