Microsoft sides in with European publishers in Facebook and Google news fight
Microsoft and European publishers stand up to fight against Australia's new media law that would force tech giants like Facebook and Google to pay local media outlets for content.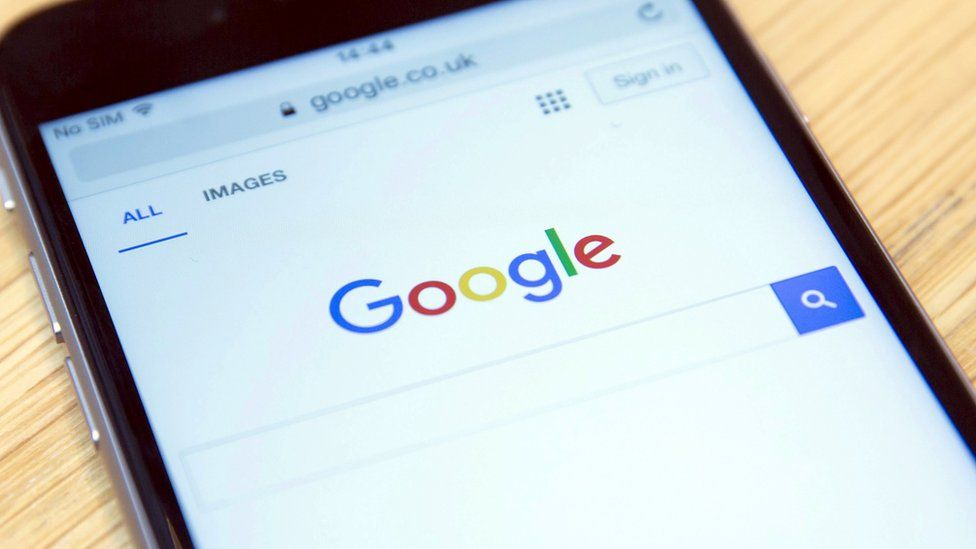 Google has said the law could force it to disable its search tool for Australians (Photo: BBC)
The company said Monday that it would team up with media industry groups like the European Publishers Council to lobby for such a policy, which lawmakers around the world are now considering, according to CNN.
The move comes after Facebook (FB) stopped people from finding news on its platform in Australia last week rather than pay publishers for their content, a decision that produced a global backlash and generated negative headlines for the social media company.
"We welcome Microsoft's recognition of the value that our content brings to the core businesses of search engines and social networks," Christian Van Thillo, the European Publishers Council's chairman, said in a statement.
Australia's government is pushing legislation that would allow certain media outlets to bargain with tech companies so they could be paid for distribution of the news they produce. Both parties would enter arbitration if they can't reach an agreement.
The European Union and the United States face growing pressure to adopt similar measures. Canada's government has said it plans to introduce legislation in the coming months.
Facebook has forcefully opposed the Australian legislation. Last week, it took the extraordinary step of banning users in the country from finding or sharing news on its service in protest of the policy. Google, meanwhile, went from threatening to pull its search engine to cutting deals with some of the country's largest media organizations, including Rupert Murdoch's News Corp.
Microsoft (MSFT), which owns the search engine Bing, is taking a different approach. It voiced its support for the legislation and has committed to keeping its services in Australia if it takes effect, seeing a chance to steal market share from rival Google (GOOGL).
"It was an opportunity to combine good business with a good cause," President Brad Smith said in a blog post earlier this month.
The company has said it would back similar measures in other countries, including in the European Union, where policymakers are debating new laws that would rein in the power of Big Tech companies.
Margrethe Vestager, the EU commissioner leading the charge on tech regulation, is holding a consultation on the legislation with members of European Parliament this week.
New copyright laws in Europe require search engines and social media platforms to share revenue with publishers if their content is displayed. But European publishers and Microsoft want leaders to enact "additional regulatory measures" to ensure publishers have clout in negotiations.
Some French publishers have signed up with Google, but without an arbitration mechanism, they fear the press "might not have the economic strength to negotiate fair and balanced agreements with these gatekeeper tech companies, who might otherwise threaten to walk away from negotiations or exit markets entirely," according to Monday's press release.
"Access to fresh, broad and deep press coverage is critical to the success of our democracies," Microsoft vice president Casper Klynge said in a statement.
Australia passes new media law to Facebook and Google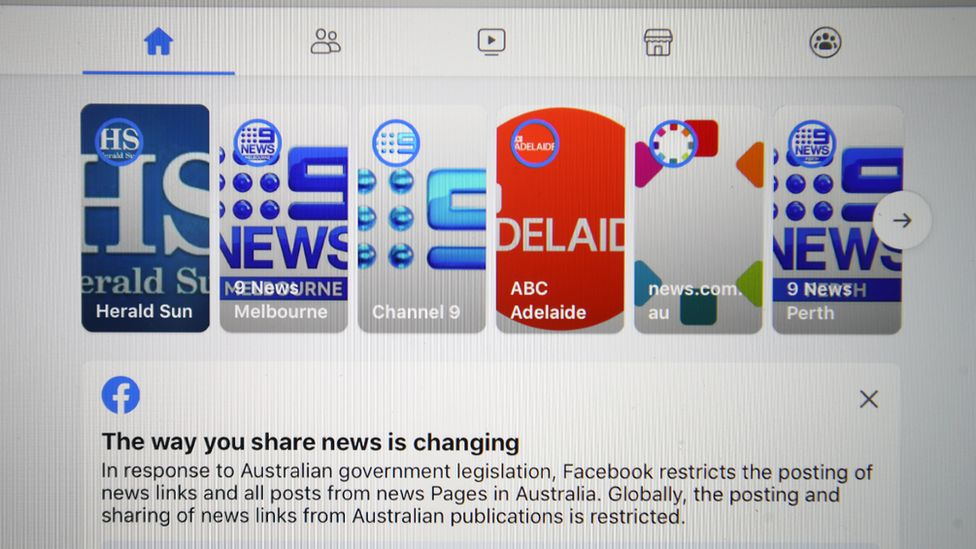 Facebook has overturned a decision to block news on its platform in Australia (Photo: Getty Images)
Australia has passed a new law that will require digital platforms like Facebook and Google to pay local media outlets and publishers to link their content on news feeds or in search results.
The move was widely expected and comes days after the government introduced some last-minute amendments to the proposed bill, known officially as the News Media and Digital Platforms Mandatory Bargaining Code, according to CNBC.
"The Code will ensure that news media businesses are fairly remunerated for the content they generate, helping to sustain public interest journalism in Australia," Treasurer Josh Frydenberg and Communications Minister Paul Fletcher said in a joint statement.
They added that the government was "pleased to see progress by both Google and more recently Facebook in reaching commercial arrangements with Australian news media businesses."
Both Facebook and Google have fought against the law since last year.
Essentially, Australia will become the first country where a government-appointed arbitrator can decide on the final price that either platform will have to pay Australian news publishers, provided a commercial deal cannot be reached independently.
The decision will come by a ruling in favor of either party — the digital platform or the publisher — with no room for a middle-ground agreement, according to experts.
In this week's amendments, the government said the parties involved will get a two-month mediation period to broker deals before they are made to enter arbitration as a last resort.
Facebook announced Monday it will restore news pages in Australia, reversing an earlier decision to block access to news content on in Australia in retaliation against the then proposed bill.
Facebook's vice president for global news partnerships, Campbell Brown, said Tuesday the Australian government clarified that the tech company will retain the ability to decide if news appears on its platform so that it won't automatically be subject to a forced negotiation.
Google initially threatened to pull its search function from Australia. In recent weeks, however, it struck a number of prominent commercial agreements with Australian publishers, including the Murdoch family-owned media conglomerate NewsCorp.
Facebook's black-out of Australian news content in past week has triggered harsh criticism, both in Australia and globally.
The company has admitted it overstepped in also removing over 100 non-news pages, including key health and emergency agencies.
But its powerful action has been interpreted as a warning shot to lawmakers elsewhere - such as in Canada, the UK and the EU - who have expressed interest in Australia's law.
As more news readership has shifted online, tech giants have faced calls internationally to pay more for news stories hosted on their platforms.
They have also faced increased scrutiny over their power, including calls for them to do more to combat misinformation and abuse.
Why is Australia pushing this law?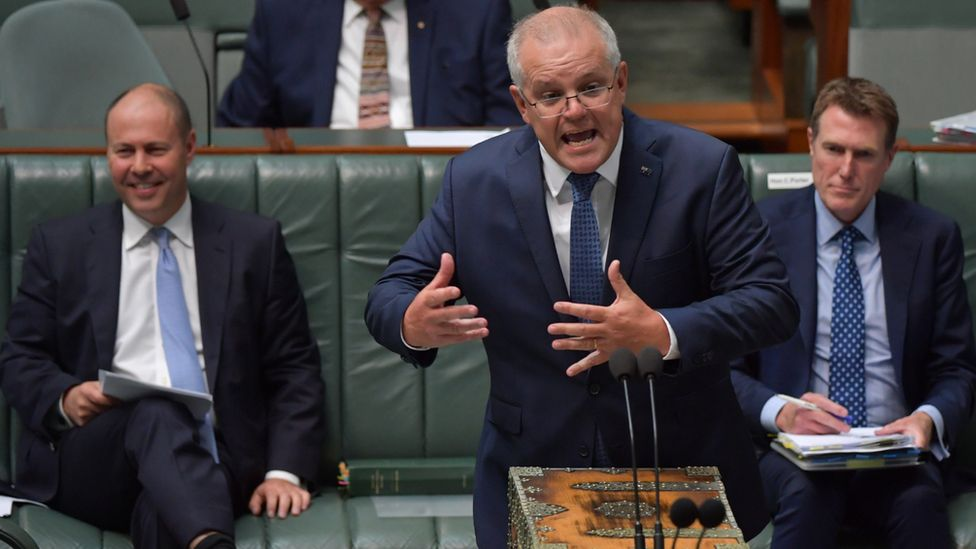 Prime Minister Scott Morrison said his government was not intimidated by the tech firms' threats (Photo: Getty Images)
The government has argued that tech giants should pay newsrooms a "fair" amount for their journalism, BBC reported.
In addition, it has argued that the financial support is needed for Australia's embattled news industry because a strong media is vital to democracy.
Media companies, including News Corp Australia, a unit of Rupert Murdoch's media empire, have lobbied hard for the government to force tech firms to the negotiating table amid a long-term decline in advertising revenue.
Facebook, however, argues "the value exchange between Facebook and publishers runs in favour of the publishers", according to its manager for Australia and New Zealand, William Easton, and generates hundreds of millions of dollars of revenue for the media.
"Publishers willingly choose to post news on Facebook, as it allows them to sell more subscriptions, grow their audiences and increase advertising revenue," he adds.
But Australia's competition watchdog - cited by the AFP news agency - says that for every $100 spent on online advertising, Google captures $53, Facebook takes $28 and the rest is shared among others, taking revenue away from media outlets.
Meanwhile, Google's revenues have increased markedly in the same period, amounting to more than $160bn (£117bn) globally in 2019.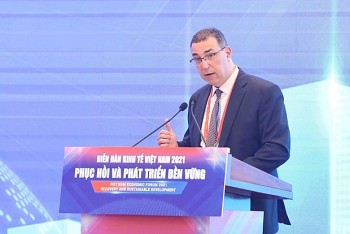 National
Vietnam News Today (December 6): Vietnam records 14,312 new Covid cases; Vietnam-Lao special relations continue to be nurtured; Vietnam's economy showing signs of recovery; Hanoi changes face-to-face learning plan at last minute.