Australian newspaper highlights Hanoi's street food, history
In an article recommending Hanoi as a must-visit destination to tourists, Australia's prestigious newspaper ABC News underlies the allure of the capital's culture, history, and street food.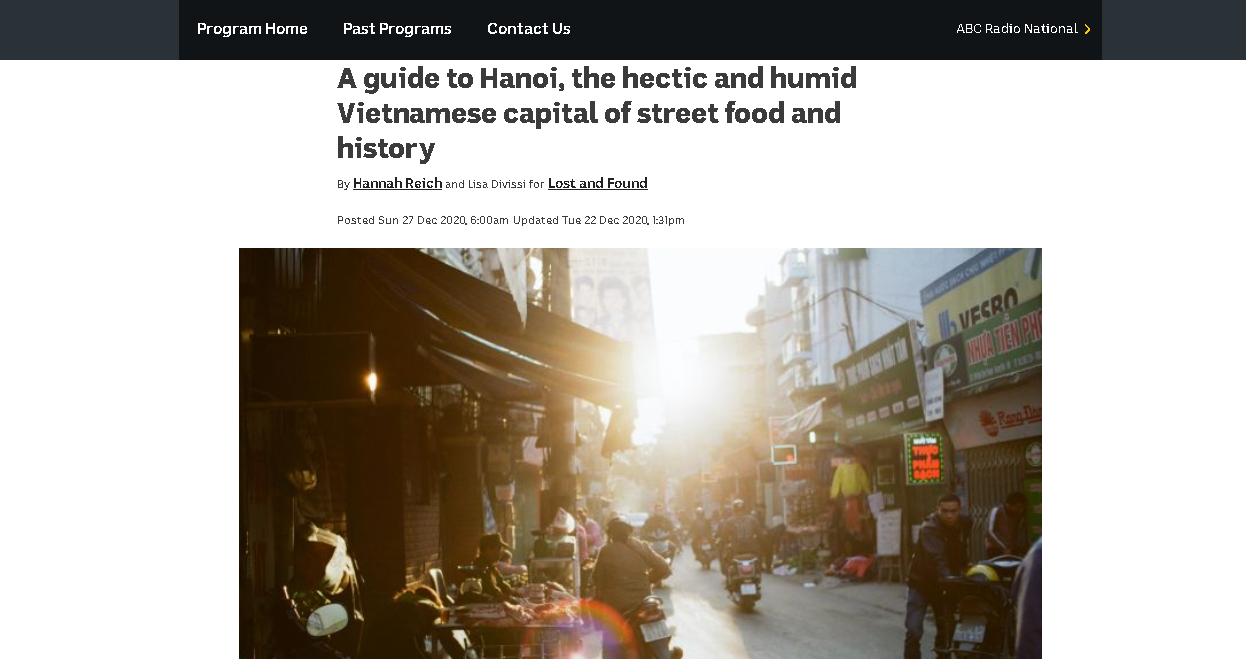 (Photo: Captured)
In the article named "A guide to Hanoi, the hectic and humid Vietnamese capital of street food and history", the author suggests that Hanoi must be part of future summer trips when the Covid-19 ordeal is over. It says the city is a mixture of the smells of food and incense in a city shaped by many religions and history.
"It's a city that's forever changing, and yet things persist: cultural norms, old habits, from cafes to sidewalk stalls, to Confucian ethics and family discipline," it quotes Nguyen Quy Duc, writer and the owner of a popular pub in town, as saying.
Emeritus Professor William Logan, author of "Hanoi: Biography of a City" was quoted as saying that he was struck by "what seemed initially a confusion of architectural styles."
"Things from the past keep popping up and you have to understand the past, really, to understand the city as it is now."
The Old Quarter with 36 streets is also mentioned as the attraction of Hanoi.
When the country's economy opened up, many Hanoi residents turned their one-room-wide market stall into narrow multi-story hotels, he says.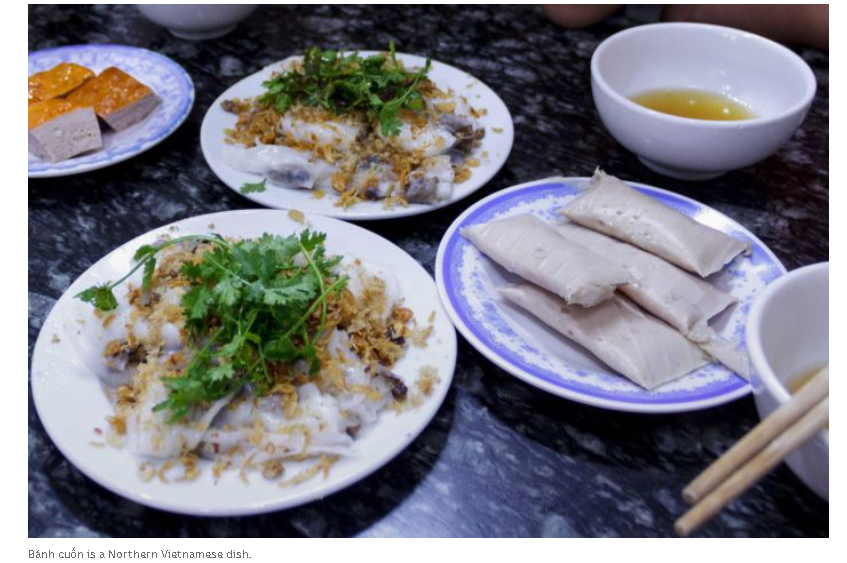 Photo of banh cuon appears in the article (Photo: Captured)
The story also alludes to Vietnam being celebrated as a Covid-19 success story and the Hanoi cuisine.
"Hanoi remains, even with the pandemic, a dynamic city. It is alive. People are always trying something," Nguyen says.
"I like the diversity [of Hanoi]; the cafes, restaurants, food stalls, places with live music."
Banh cuon (sticky rice sheet rolls), pho, bun rieu (crab-based noodles), and nuoc mia (sugarcane juice) are four recommended dishes, according to food writer and journalist Lee Tran Lam.
It tells readers not to miss the Vietnamese Women's Museum, Temple of Literature, Imperial Citadel, the pedestrian street around Hoan Kiem Lake, and walking around the West Lake.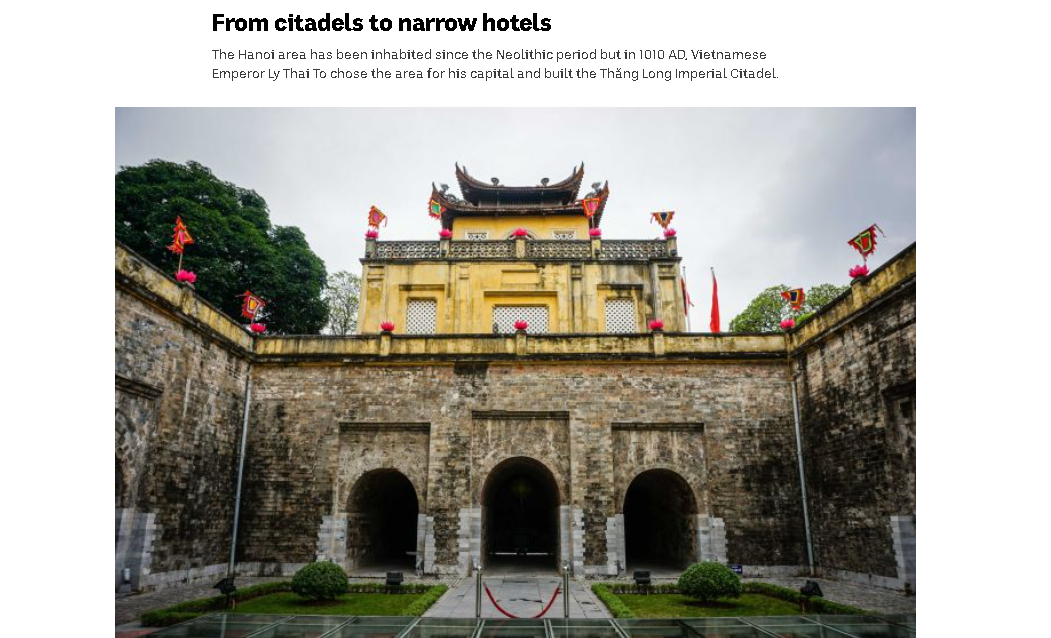 (Photo: Captured)
Logan says people should pay a visit to the Cultural Friendship Palace, a Soviet modernist building but with some Asian influences.
It quotes Vietnam-based journalist Michael Tatarski as saying: "The main thing is don't ever run across the street."
In June leading U.S. magazine Reader's Digest listed Hanoi among the most popular travel Asian destinations. In 2019 the Vietnamese capital was 15th in the list of '25 best destinations' chosen by travel website TripAdvisor.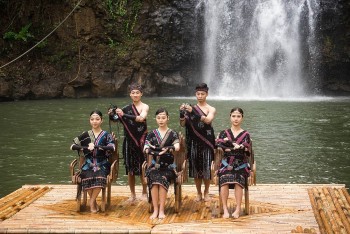 Travel
Many passengers applaud the creativity of the flight instruction video that Vietnam Airlines has recently introduced on their flights. This video not only creatively conveys the message of flight safety but also helps to spread globally the unique, indigenous cultural values ​​of the country and people of Vietnam.