Mystery viral pneumonia outbreak affects 59 people, China rules out SARS or MERS
China on Sunday (Jan 5) said a mysterious viral pneumonia outbreak that has affected 59 people was not SARS or MERS, AFP reported.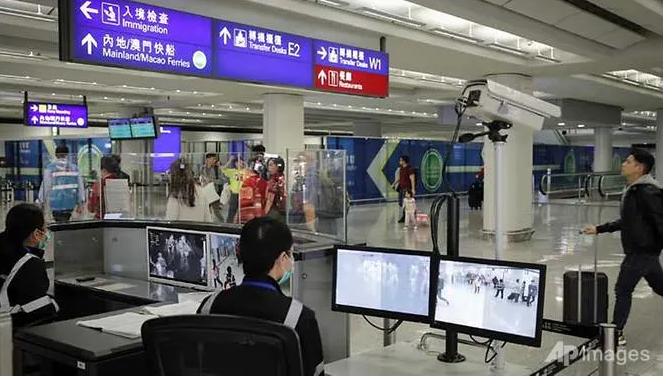 Health surveillance officer use temperature scanner to monitor passengers arriving at the Hong Kong International airport. (AP Photo/Andy Wong)
Accordingly, the infection was first reported last week in Wuhan, in central China - leading to online speculation about a resurgence of the highly contagious SARS virus.
"We have excluded several hypotheses, in particular the fact that it is a flu, an avian flu, an adenovirus, respiratory syndrome severe acute (SARS) or Middle East Respiratory Syndrome (MERS)," the Wuhan health commission said.
The health commission said that seven of the 59 patients are seriously ill but that none have died. All are being treated in quarantine.
In a statement posted on its website late on Sunday, the Wuhan Municipal Health Commission said 163 people who had had contact with those infected had been placed under medical observation. It said efforts were continuing to identify the virus and its source.
The commission said previously that there had been no human-to-human transmission of the illness. It added that a number of those infected worked at a seafood market in the city, leading authorities to sanitise the area.
The outbreak prompted Singapore and Hong Kong to bring in screening processes for travellers from the city.
Singapore and Hong Kong have both set up systems to check travellers arriving from Wuhan for possible fever.
Hong Kong has admitted 16 travellers with pneumonia-like symptoms to hospital, the South China Morning Post reported, but none have so far been found to have the unidentified strain. Singapore has had one suspicious case, it added.
"The reported link to a wholesale fish and live animal market could indicate an exposure link to animals," the World Health Organisation (WHO) highlighted on Sunday.
The symptoms reported in patients were mainly fever, with a few patients having difficulty in breathing and chest radiographs showing invasive lesions on both lungs.
"The symptoms reported among the patients are common to several respiratory diseases, and pneumonia is common in the winter season," said the WHO, adding that it was against imposing any travel or trade restrictions on China.
SARS killed 349 people in mainland China and another 299 in Hong Kong in 2003.
According to WHO, the virus, which infected more than 8,000 people around the world, is believed to have originated in the southern Chinese province of Guangdong.
WHO announced that China was free of SARS in May 2004./.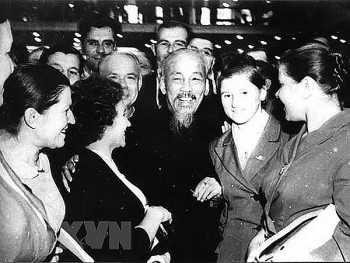 National
Throughout its history Vietnam has come into contact and exchanged with many cultures and civilizations.