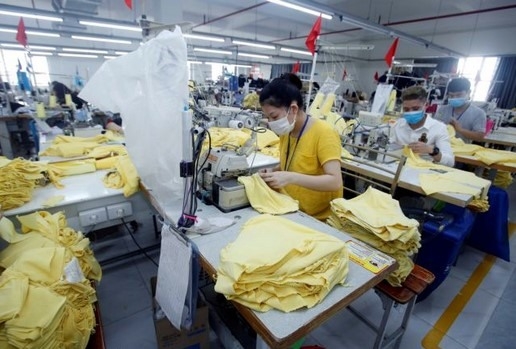 (Photo: Vietnamnews)
Average registered capital per new enterprise was VND11.8 billion (US$506,400) during this period, down 5.5 per cent compared to the same period in 2019, the General Statistics Office (GSO) has said in a monthly report.
Taking into account VND680.9 trillion of additional capital injected by operating enterprises, total registered capital pumped into the economy in the January-April period hit more than VND1.1 quadrillion, a year-on-year decline of 20.4 per cent.
Among sectors, only electricity, gas and water production and distribution saw an increase in the number of new enterprises with 527, up 41 per cent compared to the same period last year.
Meanwhile, newly-established enterprises in wholesale, retail, automobile repair were 12,717, down 11 per cent year-on-year. New firms in the construction sector totalled 5,011, down 13 per cent while those in manufacturing and processing reached 4,820, down 12.1 per cent, reported by Vietnam News.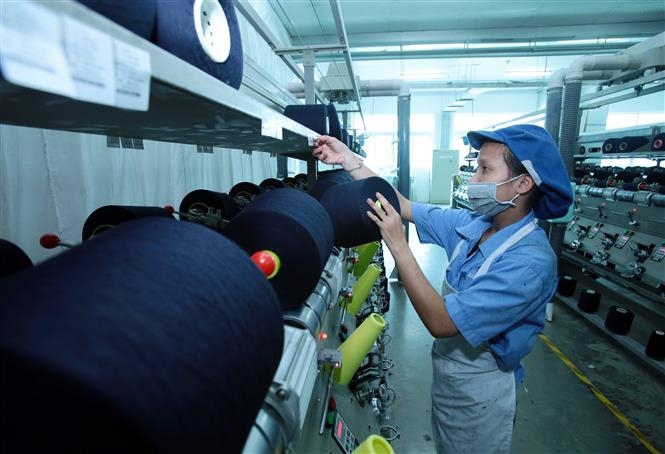 (Photo: Vietnamnews)
In April, there were 7,885 newly established enterprises with a registered capital of VND 93.9 trillion, down 46.9% in the number of businesses and 43.8% in registered capital against the same period last year. .
There were 3,810 enterprises returning to operation in the country in April, up 11.3% over the previous month and up 40.4% over the same period in 2019. This is a signal that a part of businesses is restarting to prepare for new business opportunities when the COVID-19 epidemic is under control.
By economic sector, in the first 4 months, there were 558 newly established enterprises in agriculture, forestry and fishery, down 6.2% compared to the same period last year. There were 10.5 thousand enterprises in industry and construction, down 10.7%. There are 26.5 thousand enterprises in the service sector, down 14.3%. Among all sectors, the production and distribution of electricity, water and gas had the number of newly established businesses increased with 527 enterprises, up 40.5% over the same period last year, according to Bao tin tuc.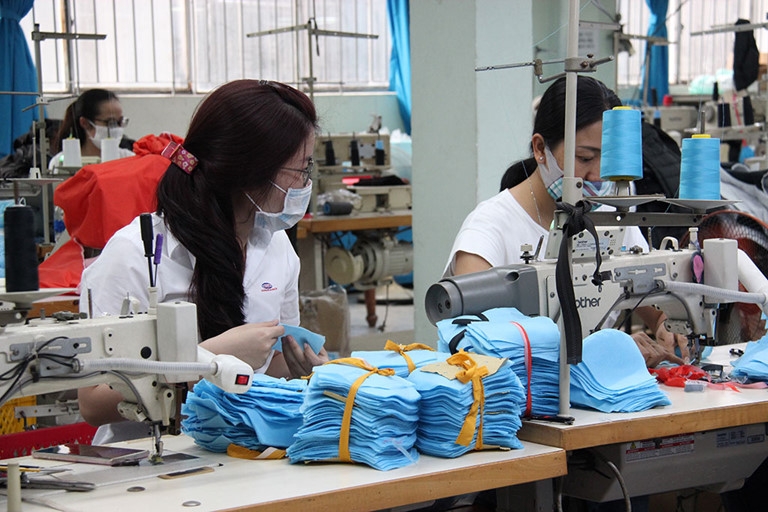 (Photo: Thanh nien)
The remaining industries all saw a decrease in the number of newly established businesses: wholesale, retail, repair of automobiles, motorcycles, construction, processing industry, manufacturing, science, technology, consulting services, design, advertising and other expertise...
The reviewed period also saw 5,100 enterprises completing procedures for bankruptcy. Of them, 4,600 enterprises had a capital base of less than VND10 billion, down 4.5 per cent.
According to the GSO, the number of labourers of newly-established enterprises experienced a strong decrease of 30 per cent year-on-year to 315,700.
The GSO noted that in April, 7,885 new firms were set up with registered capital of nearly VND94 trillion, marking declines of 36 per cent in the number of enterprises and 29 per cent in registered capital over the previous month.
In a brighter spot, the number of enterprises which resumed operations rose 11.3 per cent month-on-month and 41 per cent year-on-year to 3,810, reported by Vietnam News.
According to Deputy Director of the General Statistics Office (Ministry of Planning and Investment) Pham Quang Vinh, the outbreak of COVID-19 globally has not only created a medical crisis but also a severe crisis for the economy and the global labor market.
In Vietnam, the COVID-19 epidemic had a major impact on the production, business and employment situation of workers; In particular, the labor force participation rate recorded a record low over the past 10 years. Therefore, Mr. Vinh said that, to overcome this difficult period, the Government, businesses and workers need to join hands to control the disease and at the same time gradually stabilize and develop the economy.
Candy Lee