New Schools Built for Children As New School Year Started
Two new schools have been completed in the northern provinces of Lang Son and Cao Bang on the occasion of the new school year and the Mid-Autumn Festival.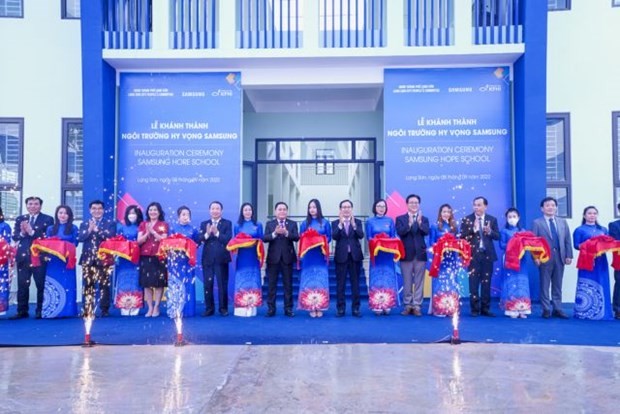 The 4th Hope School inaugurated in Lang Son province. Photo courtesy of Samsung Vietnam
Samsung Vietnam on September 8 cooperated with the Food for the Hungry International (KFHI) to officially inaugurate "Samsung Hope School" in Trung Cap village, Mai Pha commune, the northern province of Lang Son, VNA reported Friday.
Officially starting construction in November 2021, the school covers an area of 7,402sq.m, including a 2-story classroom building, a welfare building, a multi-purpose house, a football field, and outdoor play areas. Funds for renovation, construction of facilities, procurement of equipment, and costs of project implementation management are sponsored by Samsung Vietnam.
Samsung Hope School in the province is the fourth school completed and put into operation in the Samsung Hope School chain in Vietnam after schools in Bac Ninh, Thai Nguyen and Bac Giang.
This school will be a completely free after-school extracurricular learning place for about 300 disadvantaged students from elementary to junior high in the province.
Like other Samsung Hope Schools, Lang Son Hope School students will also participate in the "Child Development Programme (CDP)".
This program provides students with learning opportunities to approach science and technology, such as informatics, programming, and career experiences, but also provides opportunities to learn specific talents, foreign languages such as English and Korean, music, art, and physical education.
In addition, students will be able to participate in sexual health education programs, periodical health checks, community support activities around the school such as medical support activities, health checkups, and free medicine distribution.
Choi Joo Ho, President of Samsung Vietnam expressed his happiness, saying that despite the pandemic, the Samsung Hope School in Lang Son province was completed after only nine months. More specifically, when the school is put into operation on the occasion of the new school year, it helps to double the joy of the students' back-to-school day.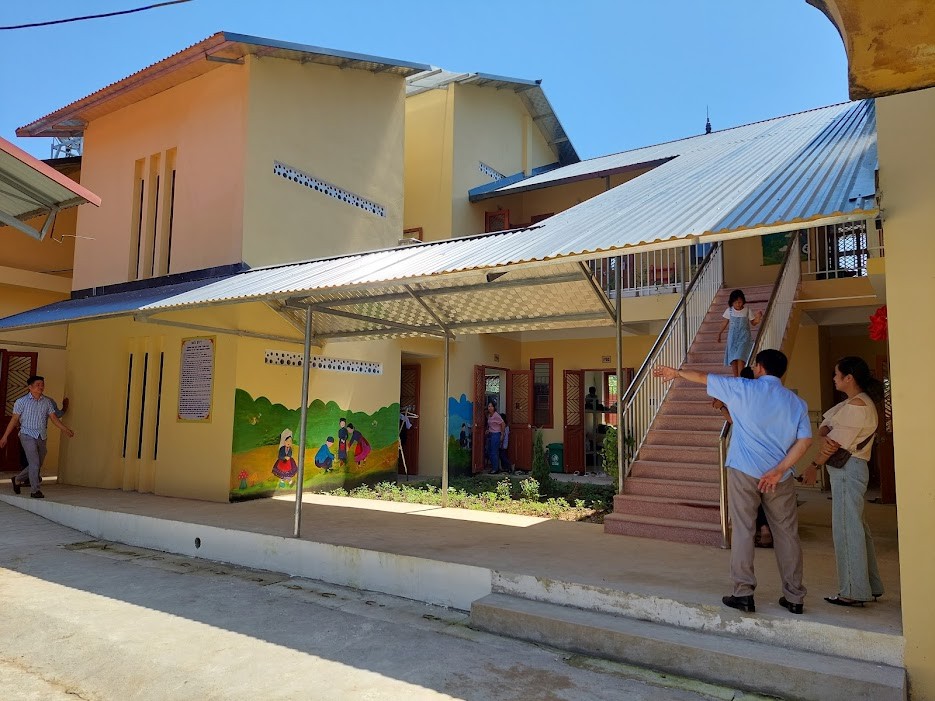 From stream side shacks to the boarding home - a new start for semi-boarding students in Thach An district, Cao Bang province. Source: Childfund
Elsewhere, ChildFund Vietnam and the ChildFund Project Management Unit in Thach An district (Cao Bang province) held an inauguration and handover ceremony of the boarding house, cafeteria and kitchen at Quang Trong Primary and Secondary School.
Participating in the event were representatives from the local Department of Ethnic Education, Thach An District People's Committee, Department of Education and Training and more than 300 students, teachers, parents, and other institutions, agencies, and organizations of Quang Trong commune.
This construction of boarding house, cafeteria and kitchen has enabled more than 60 boarding students, who previously lived in temporary and dangerous shacks next to streams, to live and study in a safer environment that ensures the minimum living facilities.
This activity is funded by the New Zealand Embassy and ChildFund New Zealand through the project "Safe and Supportive Semi-boarding Schools for students" implemented by ChildFund Vietnam and local partners with an aim to ensure "ethnic minority semi-boarding schools are well managed and semi-boarding students can live in a safe, friendly environment and develop self-protection skills".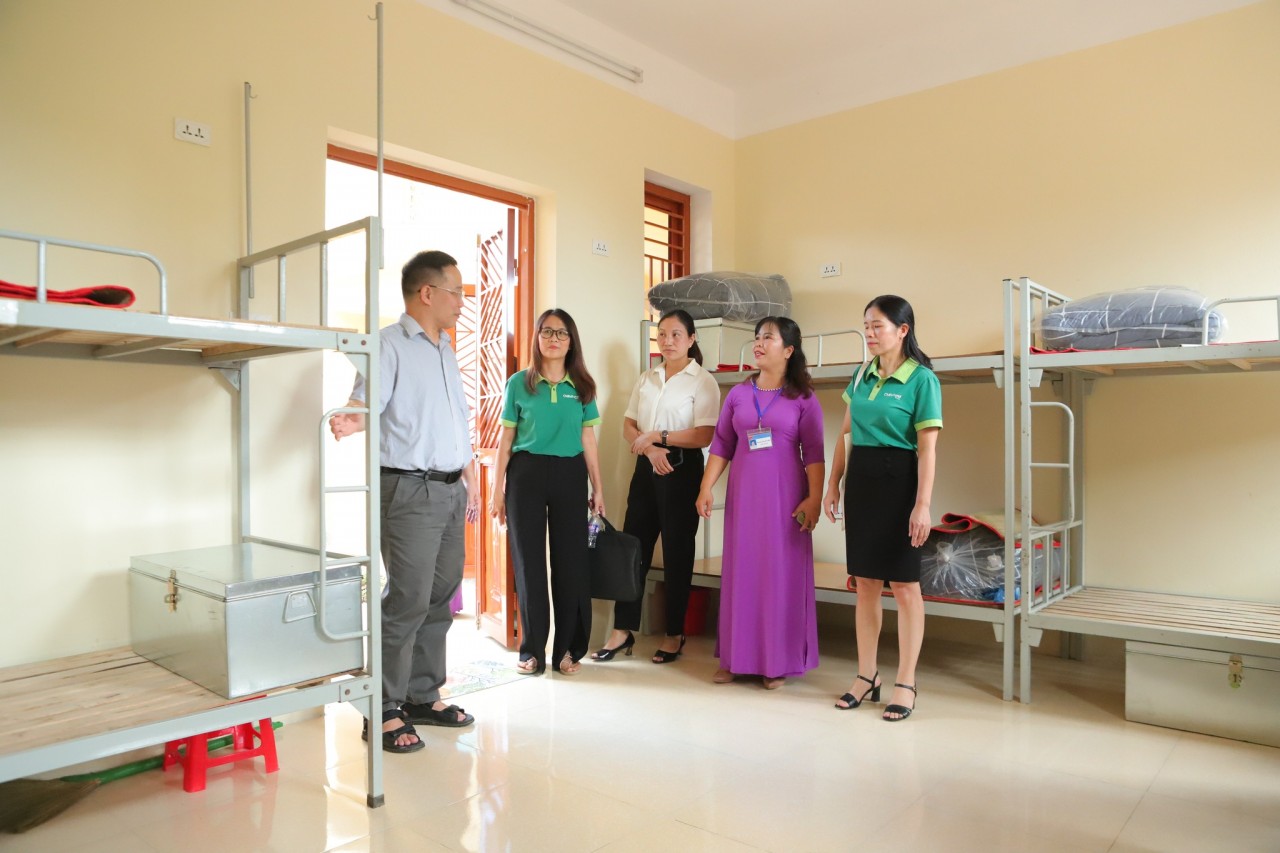 Students now have a place to sleep with new stalls and new classrooms, toilets, especially, an playground for social and outside activites. Source: Childfund