Nigeria Wishes to Expand Economic Cooperation with Vietnam
Nigeria views Vietnam as a partner of strategic importance and wishes to expand cooperation between the two countries' communities in the near future.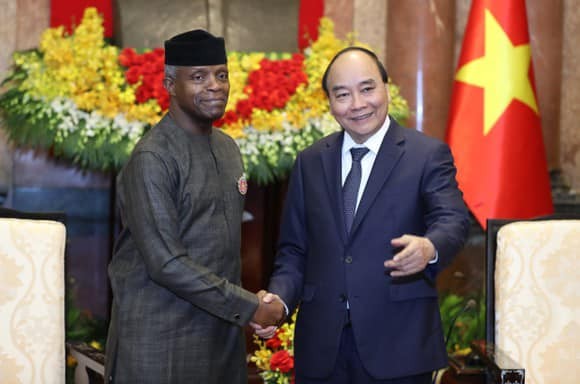 President Nguyen Xuan Phuc and Nigerian Vice President Yemi Osinbajo at the meeting on December 7. Photo: VNA
President Nguyen Xuan Phuc received Nigerian Vice President Yemi Osinbajo in Hanoi on December 7, affirming that Vietnam always attaches importance to its friendship and multifaceted ties with Nigeria and views the latter as a priority partner in Africa, VNA reported.
Vice President Osinbajo expressed his honour to lead the highest-level delegation of Nigeria on a trip to Vietnam since 2005. He also congratulated the Southeast Asian nation on its impressive economic development.
Both host and guest applauded their countries' cooperation outcomes in politics, diplomacy, trade, investment, and digital economy.
Talking about measures to foster bilateral relations, they agreed to increase mutual visits, especially at high levels, and actively coordinate with and support each other at multilateral forums, thus creating a solid stepping stone for partnerships in other fields, especially the economy.
They said having big populations and located in dynamically developing regions in Africa and Asia, the enhancement of the two economies' connectivity is important to realising the wish and great potential of each country and contributing to their prosperity.
The leaders agreed to tighten trade links through organising promotion activities and facilitating market access for strong products of each side, including farm produce, fishery products, and consumer goods from Vietnam, and raw cashew nut, timber, wood products, and liquefied gas from Nigeria.
They also highlighted the hope for strengthening investment ties and creating optimal conditions for both sides' enterprises to seek opportunities and implement projects in areas of high potential like oil and gas exploration and exploitation, and information technology.
Vice President Osinbajo stressed that Nigeria welcomes and hopes Vietnamese firms will increase investment in fields such as farm produce processing, digital economy, telecommunications, and renewable energy.
At the meeting, the two leaders shared the view that agriculture, which is important to both economies, is one of the focal cooperation areas.
The Nigerian leader said he is impressed with Vietnam's attainments in agricultural science, voicing his wish to reinforce cooperation in terms of crop varieties and food crop cultivation techniques.
On this occasion, Osinbajo also conveyed President Muhammadu Buhari's invitation for President Phuc to visit Nigeria.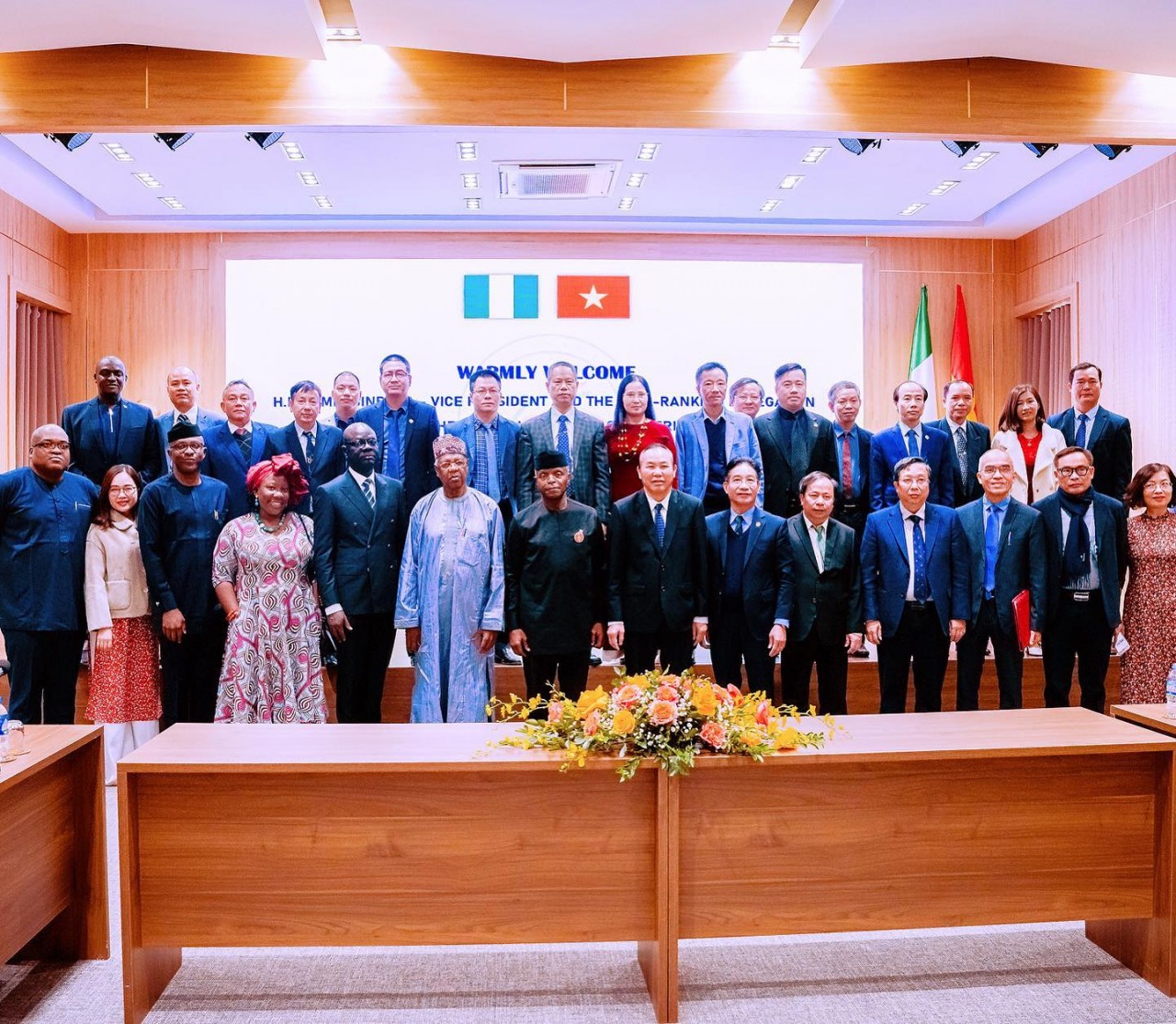 Nigerian Vice President Yemi Osinbajo visits Vietnam Academy of Agricultural Sciences.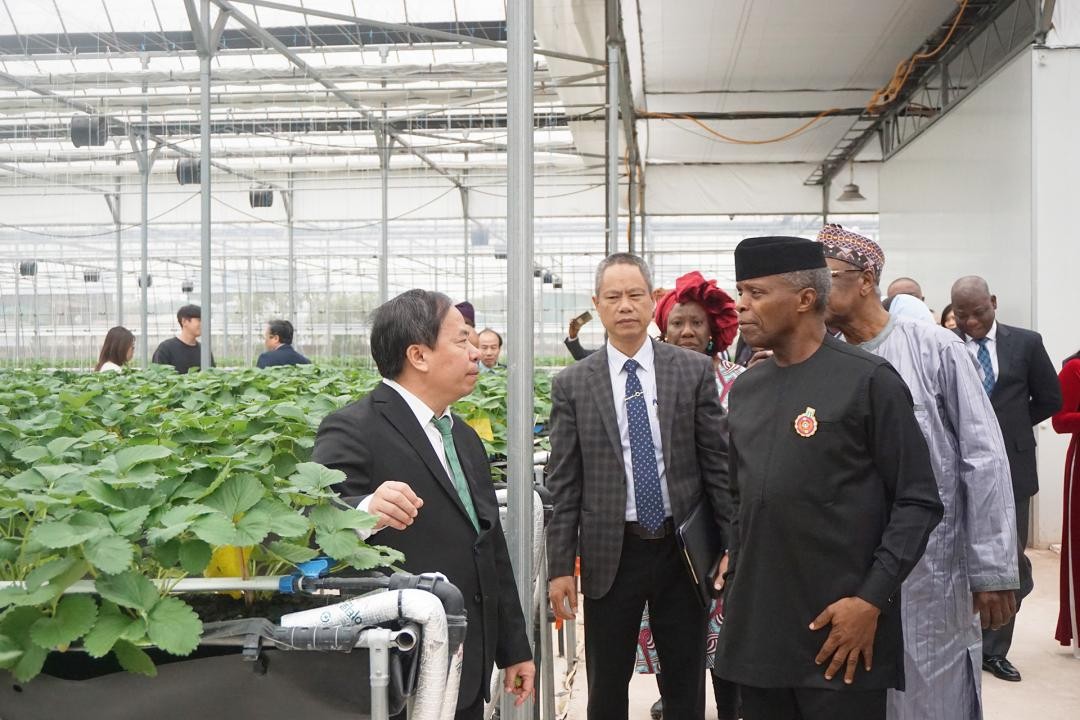 The Nigerian Vice President raises concerns to develop a number of crops in the near future in Nigeria and wished that Nigeria and Vietnam would have more conditions for development cooperation not only in the agricultural field but also in other related fields. Photo: VASS
During his visit, the Nigerian Vice President held talks with Prime Minister Pham Minh Chinh and Vice President Vo Thi Anh Xuan; visited Vietnam Academy of Agricultural Sciences along with Hanoi-based FPT University and FPT Software Company to discuss on how Nigeria can collaborate with these Vietnamese institutions to boost economic development.
In a related news, the Institute for Africa and Middle East Studies (IAMES) and the Vietnam - Africa Economic Cooperation Alliance (VAECA) have signed a cooperation agreement on livestock farming development in Nigeria at a webinar with the Nigeria - Vietnam Chamber of Commerce and Industry (NVCCI) and Nigeria's EkitiKete Livestock Development Co., Ltd.
Chairman of NVCCI Oye Akinsemoyin said the Nigeria-Vietnam Investment Facilitation Memorandum of Agreement (MOA) will provide a necessary foundation for further cooperation between the two countries in the future.
Assoc.Prof. Dr. Le Phuoc Minh, Director of IAMES, said that he has high expectations for cooperation with African countries, especially in agriculture, adding that the partnership with Nigeria is one of the promising projects.
Dr. Le Quy Kha, who represents VAECA, said IAMES and VAECA and their livestock partners in Vietnam will immediately map out specific action plan to carry out the agreement in Nigeria.
Specifically, Vietnamese agricultural and economic experts will be sent to Nigeria for implementing the cooperation project, Kha said.
The IAMES is a research agency under the Vietnam Academy of Social Sciences. Besides researching tasks, it has engaged in technology transfer and economic cooperation activities between Vietnam and African and Middle Eastern countries.
The VAECA is an organisation of the Vietnam Union of Science and Technology Associations (VUSTA). It groups economic and technical experts specialising in many fields, with the aim of supporting economic development in African countries.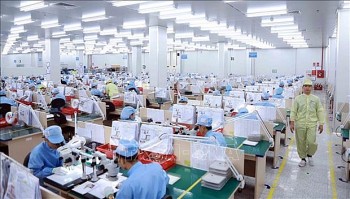 National
Vietnam News Today (Jan. 26): Vietnam - important partner of RoK; HCM City maintains growth momentum, reaps successes in 2022; Vietnam's tourism forecast to strongly rebound in five years; Many localities attract a large number of visitors during Tet.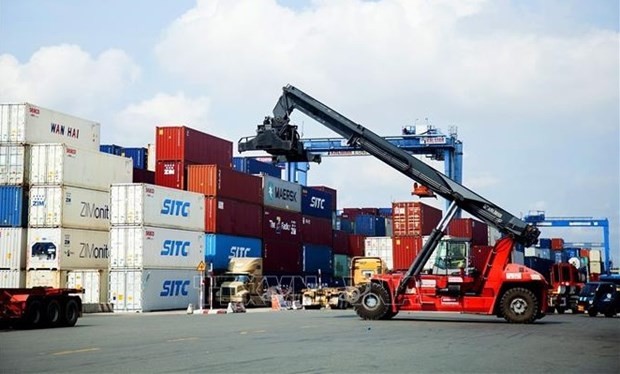 Economy
With export-import revenue hitting $732 billion for the first time, Vietnam has been listed among the leading economies in terms of international trade.
January 25, 2023 | 09:13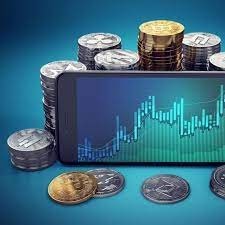 Economy
Changelly makes exchanging Bitcoin to Ripple XRP an effortless task. Additionally, we offer competitive rates, reduced transaction fees around the clock customer care for a smoothened user experience. Users can choose a fixed or floating rate when exchanging currencies on our platform.
January 22, 2023 | 17:52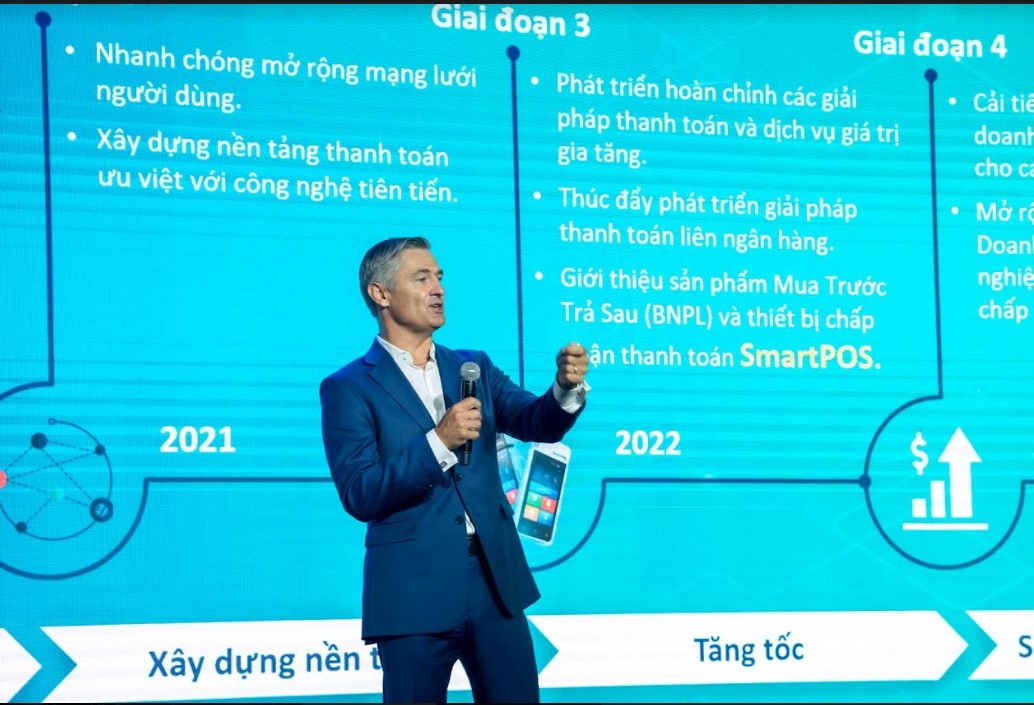 Economy
Only with the investment number of US$ 10 million from SMBC as a part of a US$30 million Series A funding round, be it supposed to open up many great growth opportunities for SmartNet - the owner of SmartPay - in the coming time.
January 06, 2023 | 08:00