Northern and central Vietnam expect heat wave of 40 degrees Celsius
A heat wave is expected to soon sweep through northern and central Vietnam next week, with temperatures jumping to 38-40 degrees Celsius, amid the threat of the novel coronavirus (COVID-19) taking hold once more and spreading as part of a second wave of infection.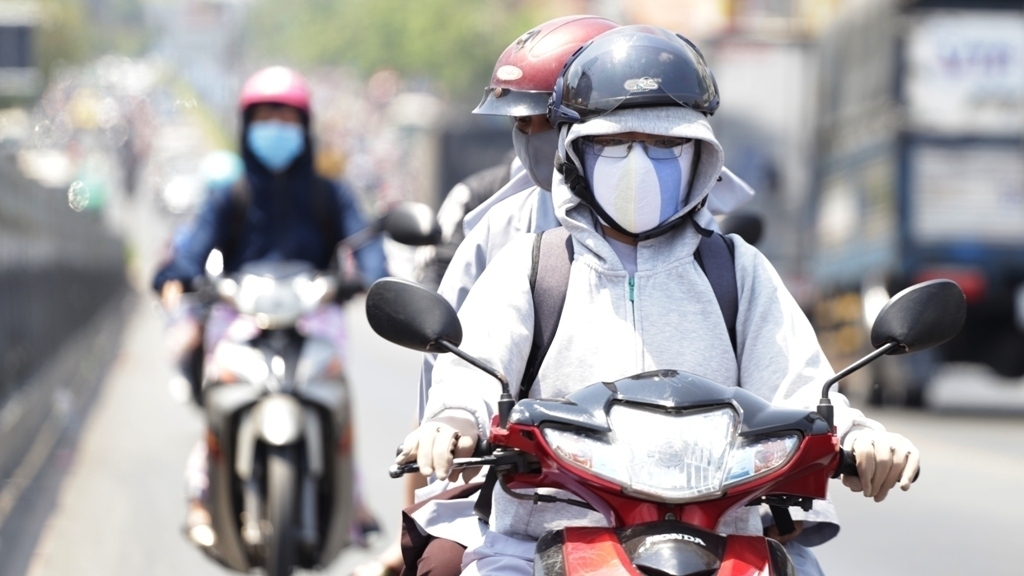 Vietnam to bake in new heatwave as temperature up to 40C. Source: VietNamNet
The hot weather is forecast to bake northern and central provinces on May 3, and the heat is likely to increase in intensity and last for several days, VOV reported on May 1 citing the National Centre for Hydro-Meteorological Forecasting.
This is the first heat wave of this summer, with the temperature forecast to rise above 37 degrees Celsius and at some points close to 40 degrees Celsius, said meteorologist Nguyen Van Huong.
Central provinces will be adversely affected by the immense heat, with temperatures likely to range between 38-40 degrees Celsius.
The capital city of Hanoi will also experience the hot weather when temperatures are predicted to hover around 37-38 degrees Celsius.
Statistics show since the beginning of this year, the average temperature of the whole country has been 1 to 2.5 degrees Celsius higher than the average level of previous years, and the upward trend is forecast to last til October this year.
According to the latest weather forecast, major heat waves will hit northern provinces in May and June, while scorching hot temperatures in north-central and central provinces will last till August.
Doctors have advised that parents maintain good hygiene, keep children properly hydrated along with a healthy diet. They have also said that children should be taken to hospitals and medical centres as soon as they show any abnormal health symptoms./.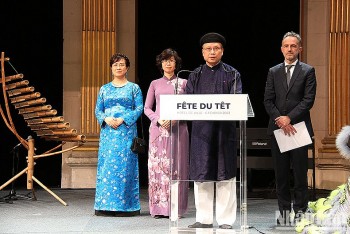 Friendship
Speaking at the celebration on the occasion of Lunar New Year for the overseas Vietnamese in France on February 6, Ambassador Extraordinary and Plenipotentiary of Vietnam in France Dinh Toan Thang emphasized that 2023 is an important milestone to promote the friendship and cooperation between Vietnam and France to the next level.