Observing people in isolated area after COVID-19
After a night, everything was changed due to a reason: A new patient of COVID-19. Since then, everyone around that restricted area has lived in an isolated circumstance.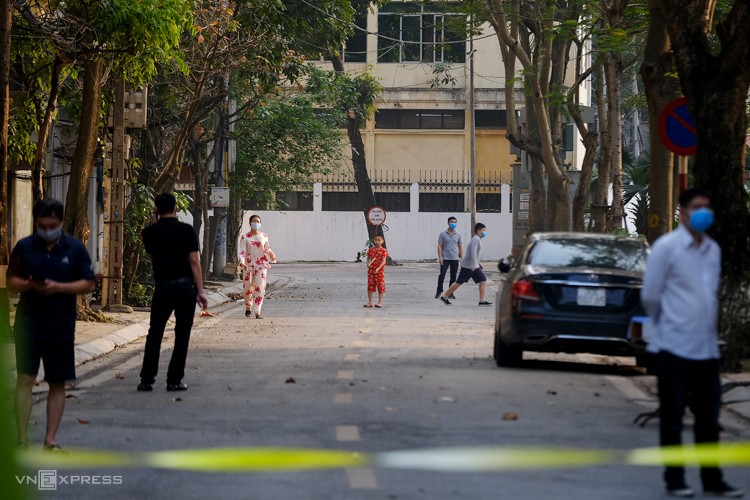 Since the isolation, many people in Truc Bach have leisure time. (Photo: Vnexpress)
According to the Ministry of Health, after the patient number 17 was announced, Hanoi quickly set up a blockade from the intersection of Truc Bach - Ngu Xa to the intersection with Chau Long street, from house number 79 to 139, on the road longer than five hundred meters. The whole neighborhood with 22 households, 176 people of the capital is in an isolated area for 14 days.
Being isolated, the pace of life in this street also slows down. The 39 Chau Long coffee shop also closed since the morning of March 7.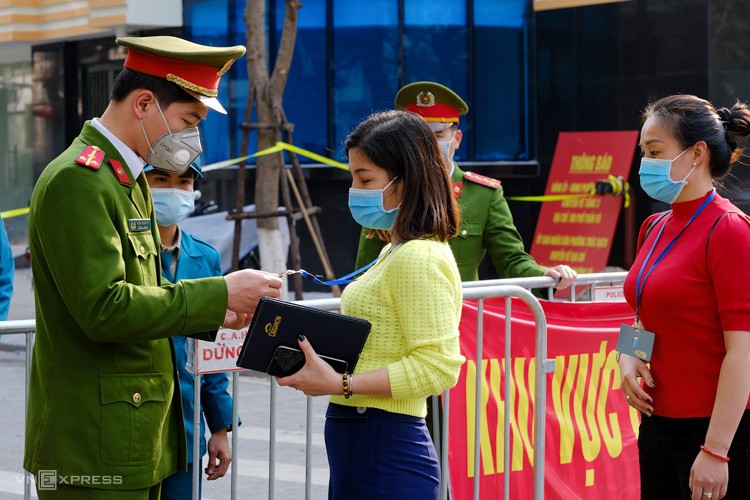 The area police are on duty to check on people entering and leaving Truc Bach. (Photo: Vnexpress)
Occasionally someone wearing a mask, doing exercises and receiving supplies. Some basic foods such as vegetables, meat, fish, eggs and bottled water are distributed daily, according to the quantities available.
"Items brought into the isolated area must go through quarantine," said Mr. Nguyen Dan Huy, Chairman of Truc Bach ward. Supplies for residents were received by the ward at the private gate.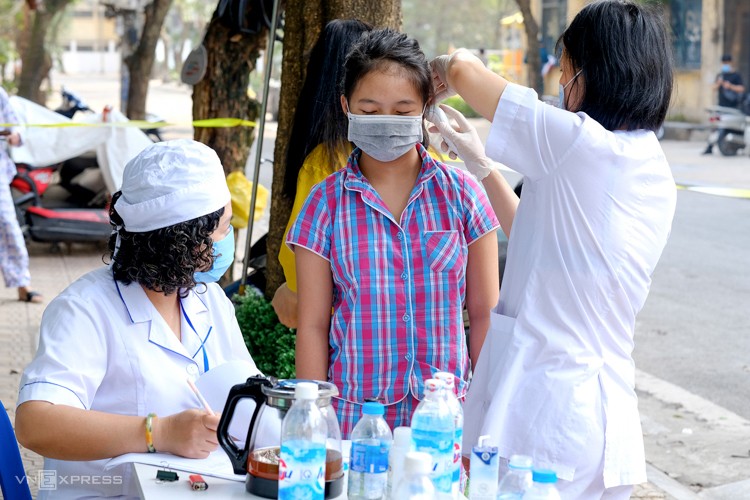 Truc Bach street residents have two health checks every day. (Photo: Vnexpress)
The health department will disinfect the whole thing and leave it at the table for people to come to pick. On the reception desk, sanitizer waters are always ready for people to wash their hands before receiving items.
Neighborhoods are visited twice a day by health officials, 8:30 and 15:00. Hand sanitizer is distributed daily with garbage bags. Garbage is collected 18 hours a day by specialized teams.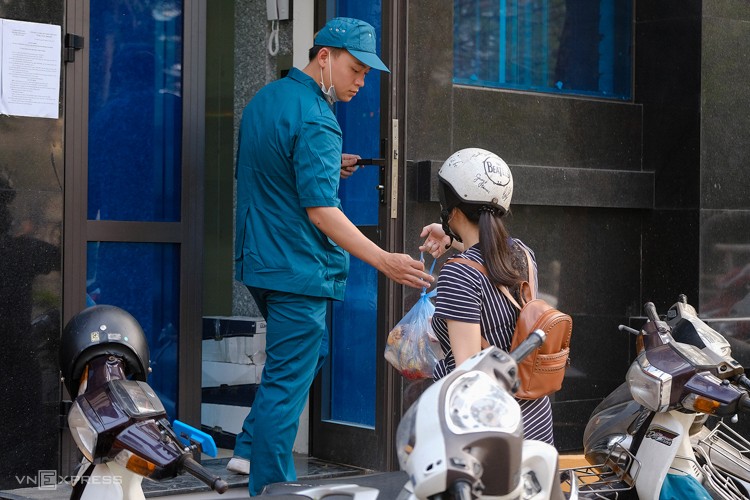 Food was delivered to the isolated area. (Photo: Vnexpress)
On March 8 this year, only flowers are not distributed in isolated areas. As an isolated man in that area said, when the epidemic was over, he would take his wife to eat buffet and listen to music like on March 8 every year.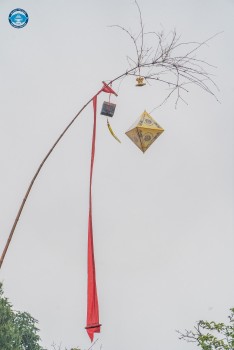 Viet's Home
In the past, the Neu pole (a tall bamboo pole with red garment strips used to ward off evil spirits during the lunar New Year) lowering ceremony at the royal palace of the Nguyen Dynasty was performed to mark the end of the New Year holiday and prepare to enter a new working year.