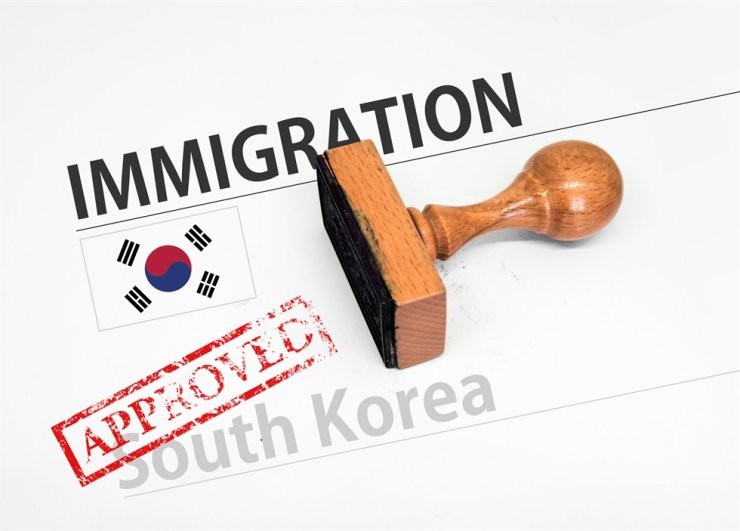 The government said it will permit illegal aliens to re-enter Korea if they voluntarily leave the country by next June. Gettyimagesbank
The ministry said 8,093 overstayers went abroad voluntarily for one month beginning on Dec. 11, when the government announced a new policy of permitting overstayers voluntarily departing from South Korea by June this year to reenter the country if certain conditions are met.
Those who leave on their own are exempted from paying fines and given an opportunity to obtain a short-term visa for 90 days of stay here after a certain period of time following departure.
Those who reenter the country with the short-term visa and leave again before its expiry can also receive a multiple-entry visa with a validity period of one year.
In an effort to tackle the rapid increase in foreigners who stay here illegally, the ministry also said it will toughen punishment for those hiring people who do not have the proper visas.
From July 1, people who are caught staying here illegally, even overstayers choosing a voluntary departure, will be fined and may not be able to re-enter the country for years.
Departure can be delayed under certain circumstances, including recent births, pregnancy or other health conditions, it said.
According to the ministry, an average of 385 overstayers voluntarily left the country a day after the implementation of the new incentive policy.
Between last July and November, the daily average of voluntary departures was 188, it noted.
Details on how to report voluntary departures to the authorities are available on the website of the Korea Immigration Service or Hi Korea.
Meanwhile, the ministry said it will toughen crackdowns and punishment for employers of illegal foreigners.
The ministry also signed an MOU with its Thai counterpart last November, which calls for bilateral cooperation and efforts to prevent Thais from staying illegally in South Korea./.
VNF/Yonhap/Korea Times