Party Leaders Requests A Development Breakthrough in Mekong Delta
Party General Secretary Nguyen Phu Trong on April 22 stressed the strategic importance of the Mekong Delta in national development, and requested concerted efforts to be made to fully tap into the region's development potential.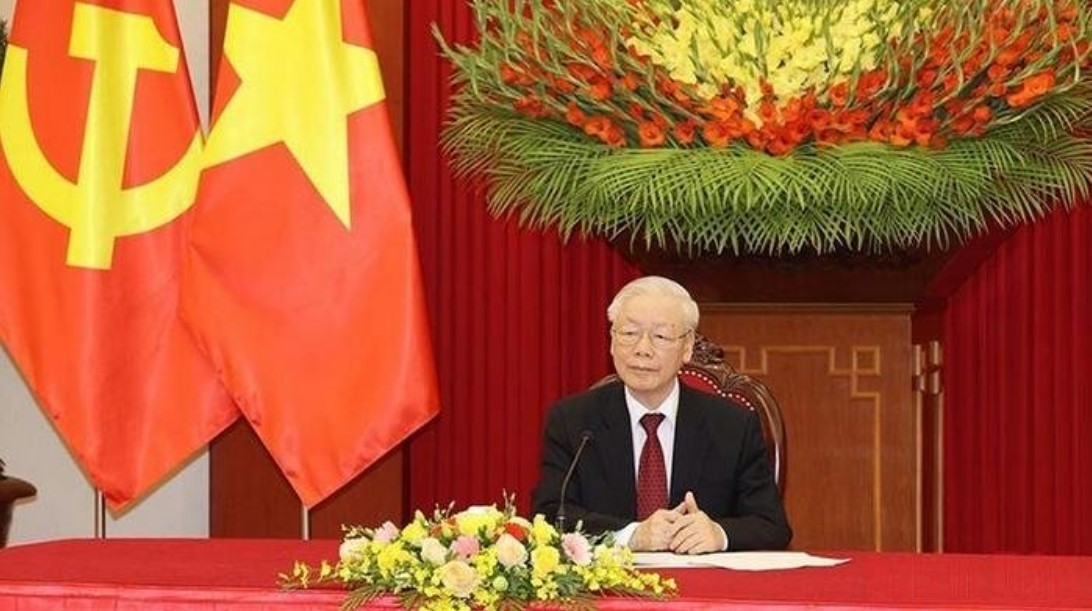 Party General Secretary Nguyen Phu Trong. Photo: VNA
Addressing a national conference on development orientations for the Mekong Delta, Party General Secretary Nguyen Phu Trong noted that a new breakthrough must be created in promoting the region's important position and more effectively exploiting its great development potential and advantages in the new context.
The Political Bureau issued a new resolution in early April 2022 that continues to affirm the Mekong Delta region's particularly important position and role in terms of politics, socio-economy, culture, the environment, national defense, security and foreign affairs.
It requires the region to develop quickly and sustainably in tandem with the development of regional localities and the whole country closely linked to the national green growth strategy and climate change adaptation.
The Mekong Delta is required to become an ecological, civilized and sustainable area, imbued with river cultural identity by 2030. It is tasked with having synchronous and modern socio-economic infrastructure and securing a fairly good level of growth compared to the whole country by 2045.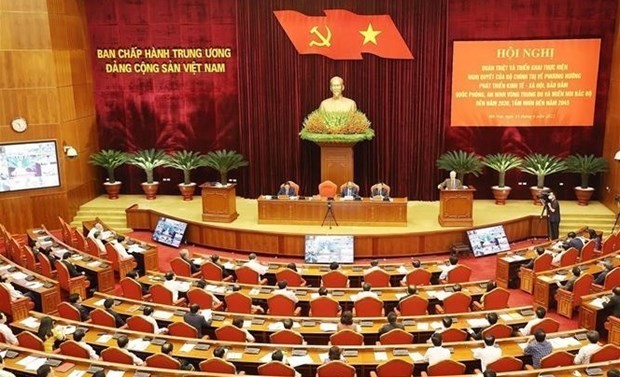 An overview of the national conference. Photo: VOV
To meet the tasks, Party leader Nguyen Phu Trong asked the government and relevant agencies to prioritise perfecting institutions and policies for regional development in terms of organization, apparatus, resources and implementation mechanism.
He stressed the need for the Mekong Delta to effectively participate in cooperation activities with countries in the Mekong sub-region, especially in the effective exploitation and sustainable use of water resources of the Mekong River.
The Mekong Delta, the largest in Southeast Asia and the rice granary of Vietnam, holds a very important geopolitical and security position in the country. It has a unique river civilization, inhabited by more than 17 million people of various ethnic groups such as Kinh, Khmer and Cham.
US Ambassador Visits Can Tho, Mekong Delta

Through USAID Vietnam's projects, the U.S. continues to assist in biodiversity and conservation across Vietnam to help adapt and mitigate impacts from climate change and ...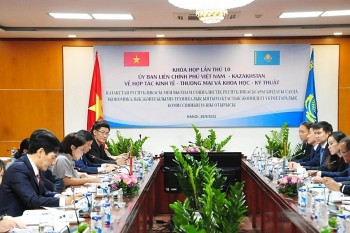 Friendship
The 10th session of the Vietnam-Kazakhstan Intergovernmental Committee on economic-trade and scientific-technical cooperation was held in Hanoi on September 26.