Phong Nha – Ke Bang National Park Welcomes First Guests In 2023
On the morning of January 1, Phong Nha – Ke Bang National Park was organized to welcome the first guests to visit the place.
Phong Nha-Ke Bang is a national park in the center of Quang Binh province in north-central Vietnam. It protects one of the world's two largest karst regions with several hundred caves and caverns. Its name derives from Phong Nha cave, the most beautiful one, with numerous fascinating rock formations, and Ke Bang forest. The plateau is probably one of the finest and most distinctive examples of a complex karst landform in Southeast Asia.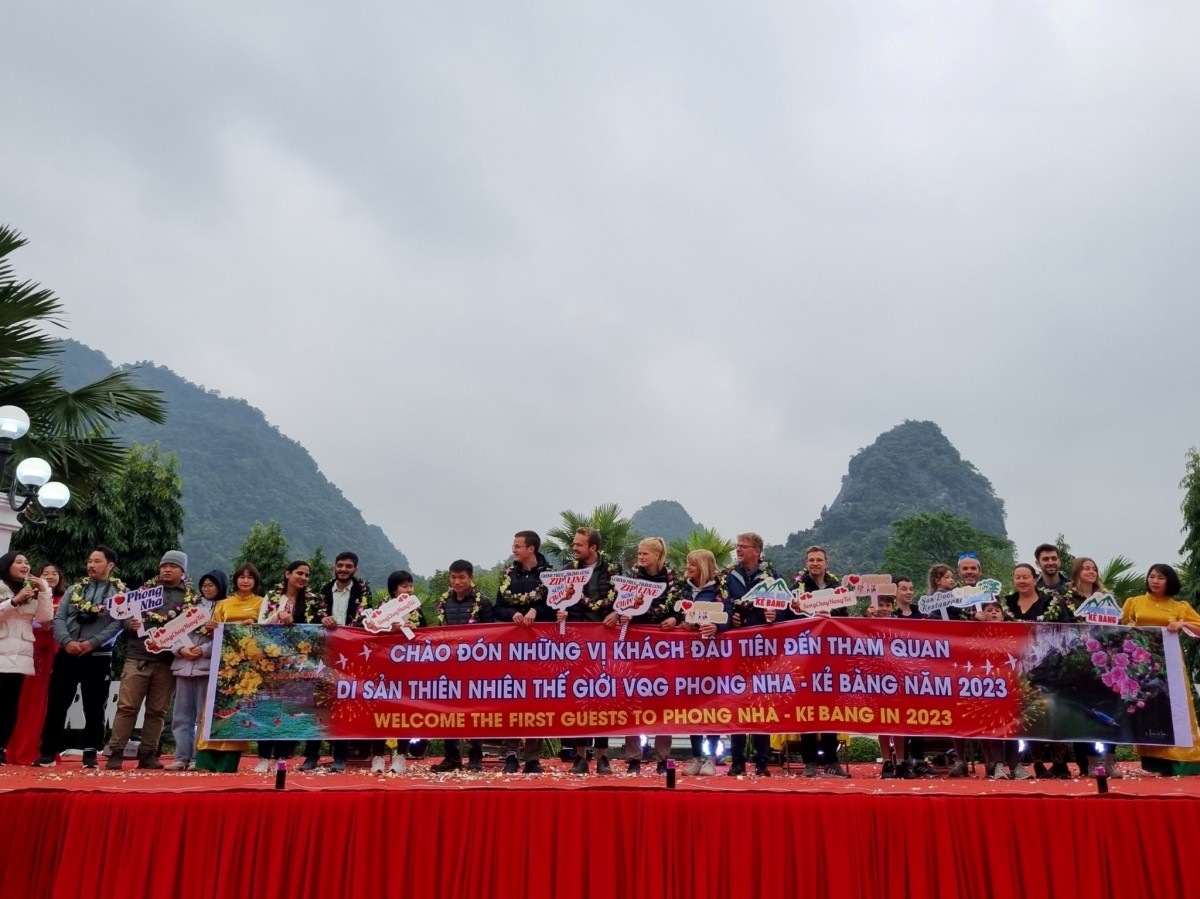 Photo: VOV
The first guests coming to Phong Nha – Ke Bang National Park at the beginning of 2023 consist of 45 people, including 27 domestic guests and 18 international guests from Australia and India. The Department of Tourism, the Department of Culture and Sports of Quang Binh province, and the Management Board of Phong Nha-Ke Bang National Park gave welcome flowers, New Year's lucky money, and free visits to the first visitors to Quang Binh in the new year.
The visitors were very touched by the enthusiasm and attention of the Management Board of Phong Nha – Ke Bang National Park, Quang Binh Department of Tourism, and related units and localities. They also expressed joy and happiness in having free tickets to Phong Nha Cave.
This is one of a series of activities to welcome the new year 2023 of Quang Binh tourism. This activity aims to promote tourism to domestic and international tourists after 2 years of being heavily affected by the Covid-19 pandemic. In 2023, Quang Binh tourism aims to welcome 3-3.5 million visitors, of which 100,000 are international visitors.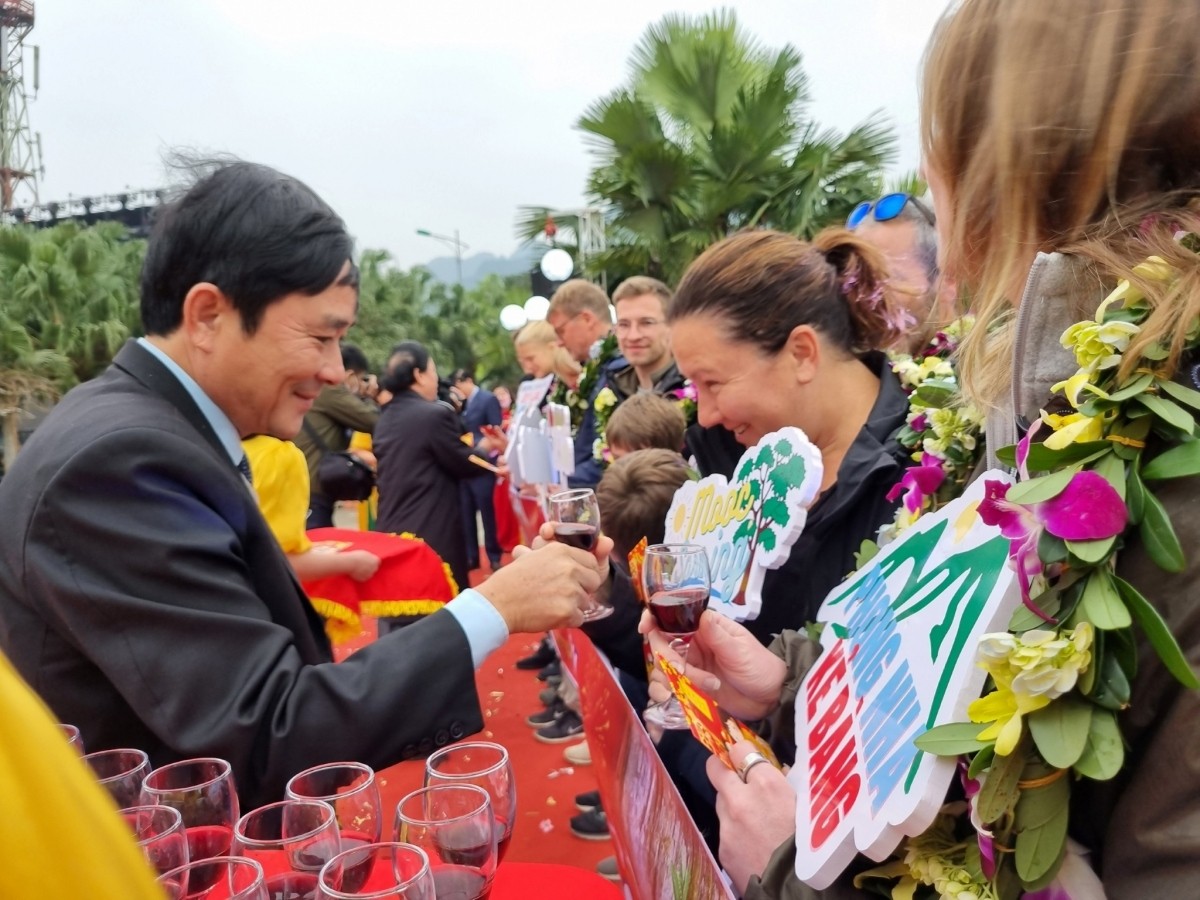 Photo: VOV
The event to welcome the first tourist groups to Quang Binh in 2023 is very significant, opening the chain of events about Quang Binh tourism in 2023, and contributing to promoting the image and tourism of the province. The program also shows hospitality, creating a friendly environment, and an attractive and safe destination for domestic and international tourists when coming to Quang Binh. At the same time, it shows the effort and determination to promote and develop tourism with the expectation of a prosperous year for the Quang Binh tourism industry.
The number of tourists has increased dramatically since the park was listed in UNESCO's World Heritage Sites. Tourism activities in the area are the responsibility of the Trading and Tourism Department of Quang Binh province, with 280 international standard rooms in the province and 8 vehicles with capacities of 4 to 15 seats for tourist transportation. The forest guards of Son Trach commune in Bo Trach district are placed on tourist security duty.