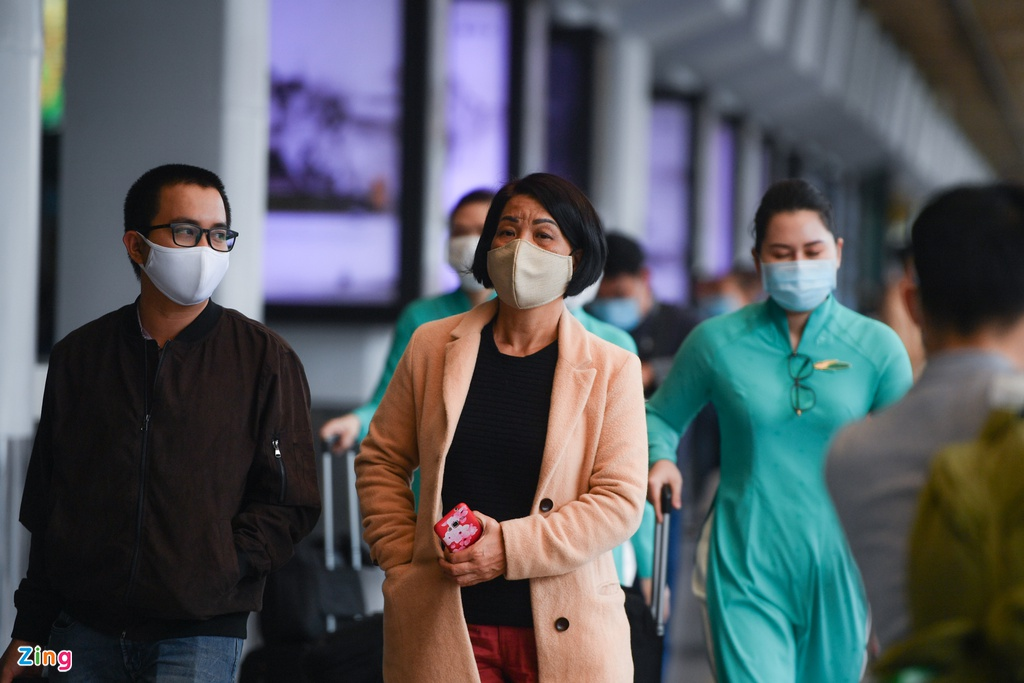 Photo: Zing News
On January 30 and 31, Tan Son Nhat International Airport is crowded with passengers who leave Ho Chi Minh City to return to their hometowns for the Tet holiday early, according to Zing News.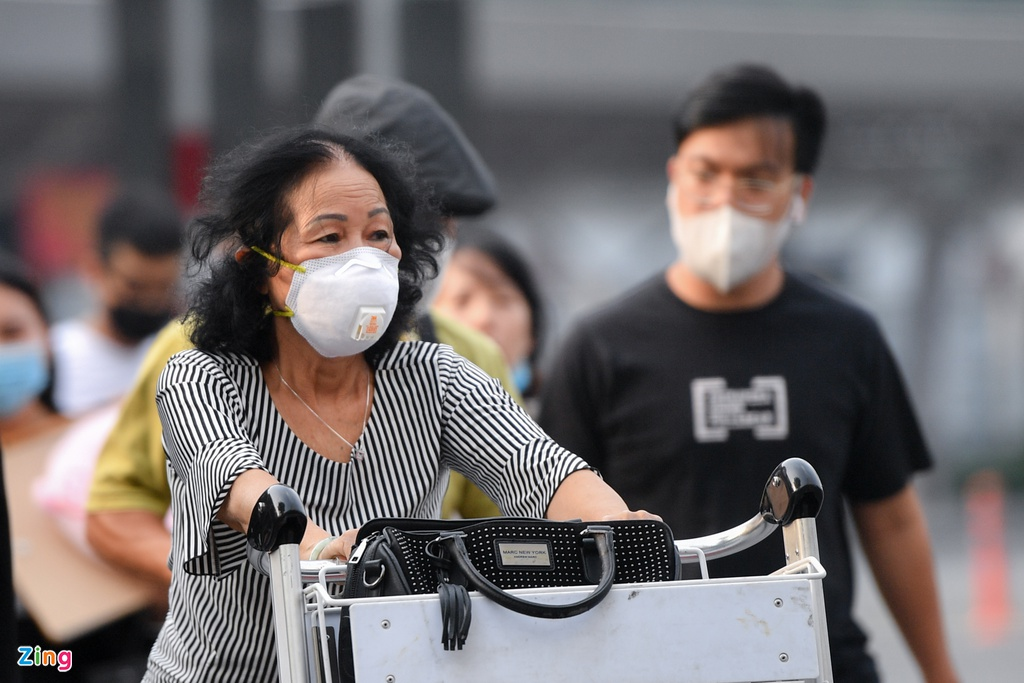 Photo: Zing News
Although it is more than one week until the Lunar New Year holiday, many people choose to come back to their hometowns earlier than scheduled as they are worried about the complex development of Covid-19.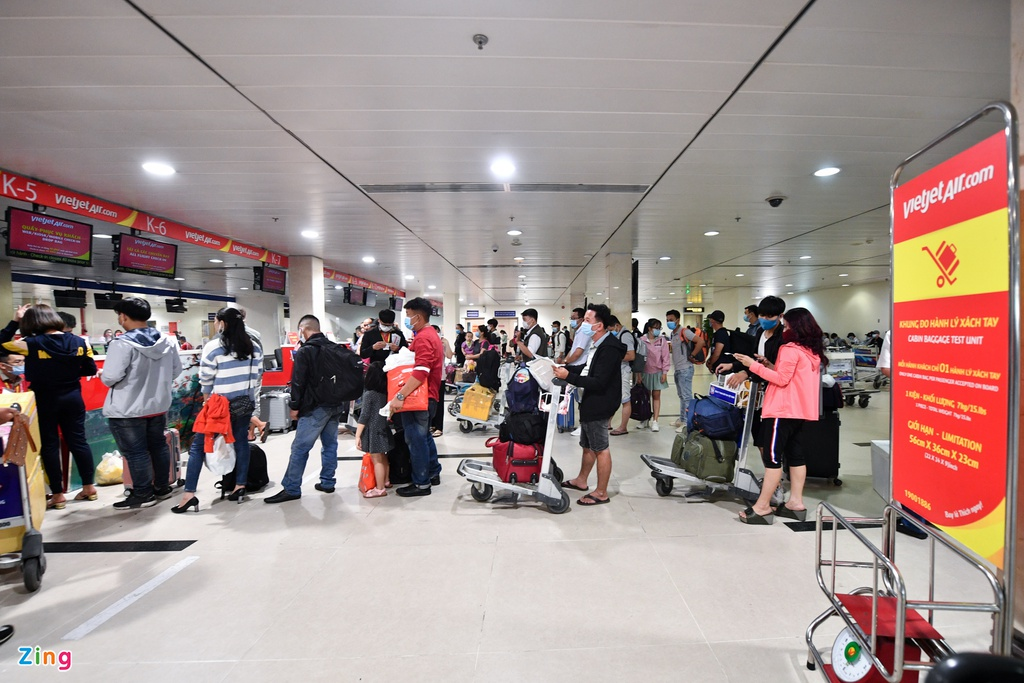 Photo: Zing News
Passengers are waiting for doing the procedure at the check-in area of ​​Vietjet.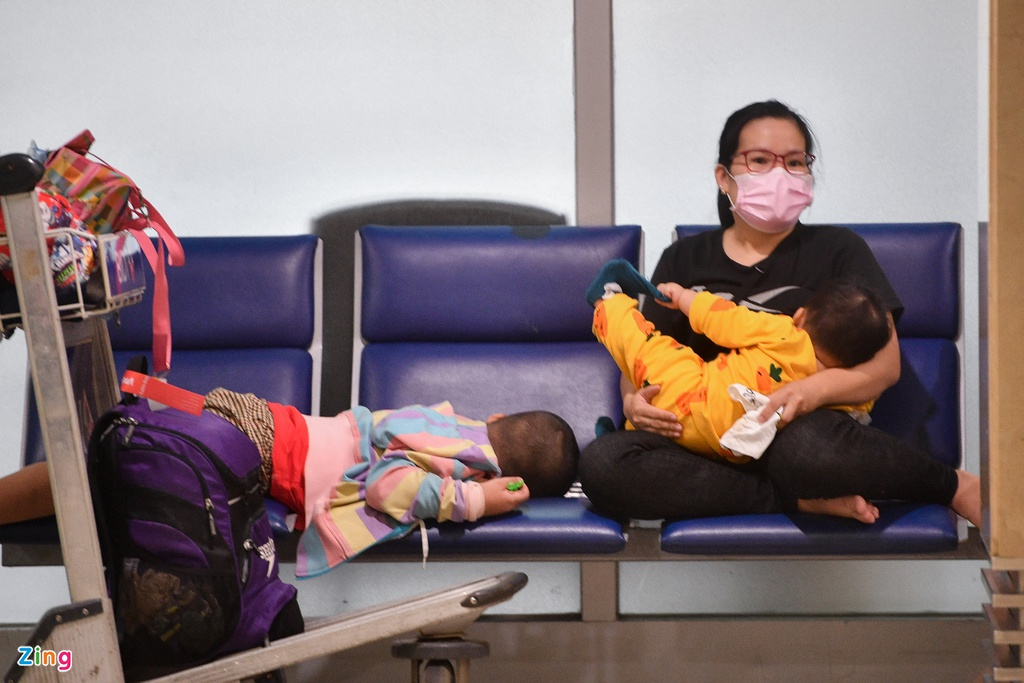 Photo: Zing News
Ms. Pham Thi Lan and her family took a flight back to Nghe An for the Tet holiday early. She said that despite the large number of passengers, the flight is not delayed.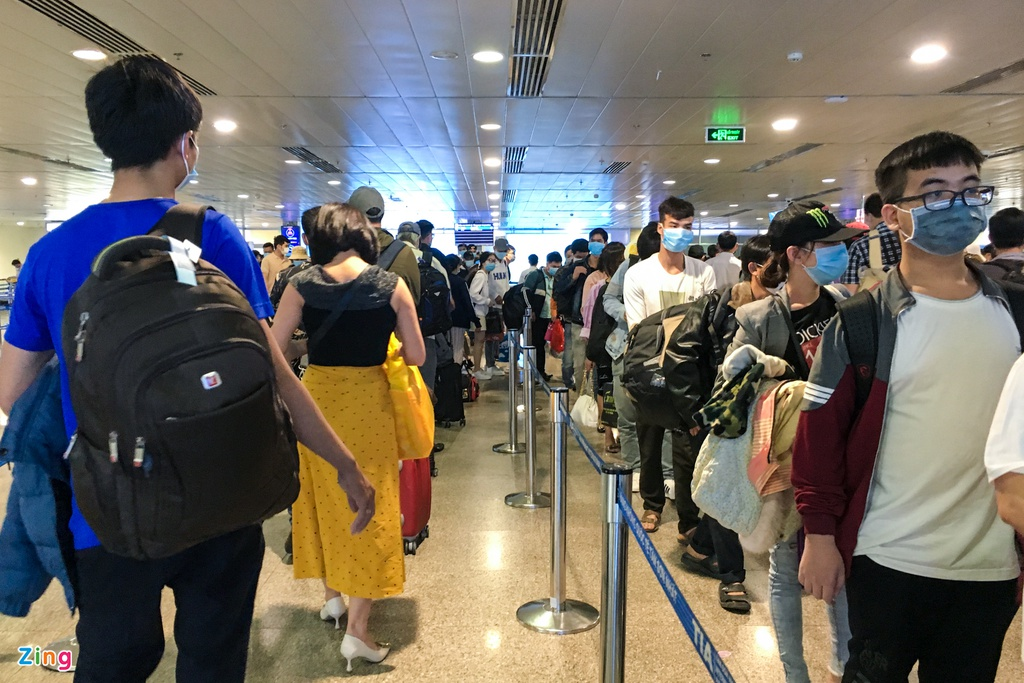 Photo: Zing News
Passengers stand in a long queue at the security- checking area.
Between February 1 and February 21 (December 20- January 10 of the Lunar New Year), the airport serves the most growing travel demand, said a representative of the Tan Son Nhat Airport.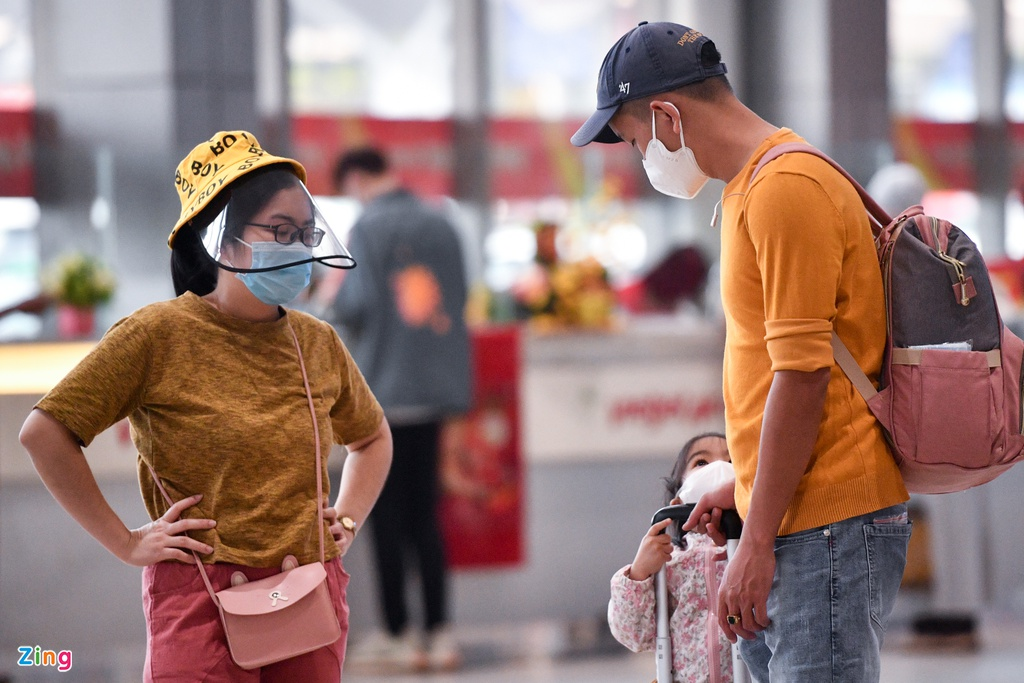 Photo: Zing News
A person wears a face shield over the fear of contracting Covid-19 at the airport.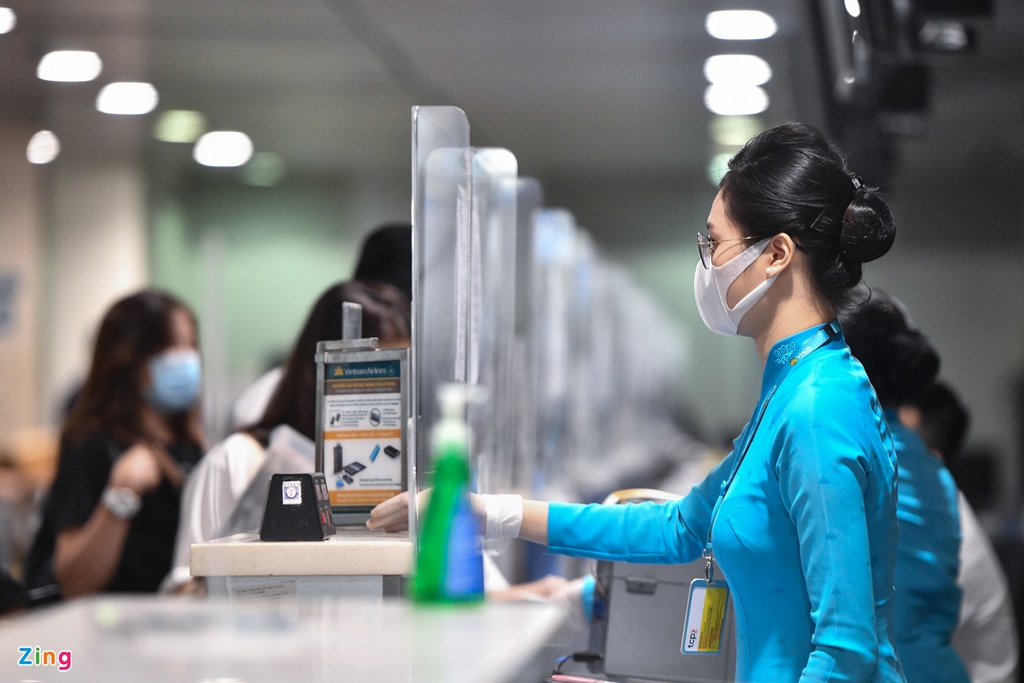 Photo: Zing News
The peak operation time frames at the domestic terminal are from 5:00 am to 7:00 am, 1:00 pm to 4:00 pm, and 7:00 pm to 9:00 pm.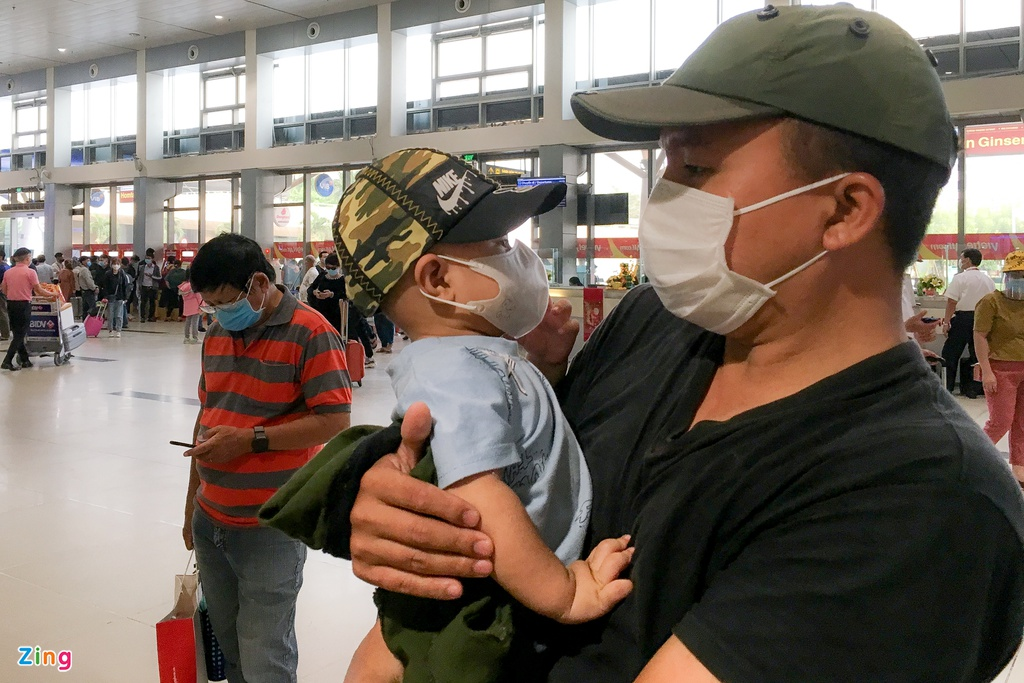 Photo: Zing News
Nguyen Thanh Nhan said that as per the company's schedule, he has to work until December 28 of the lunar calendar. Nevertheless, being afraid of the increasingly complicated development of the Covid-19 pandemic, his company allows workers to return to their hometown earlier.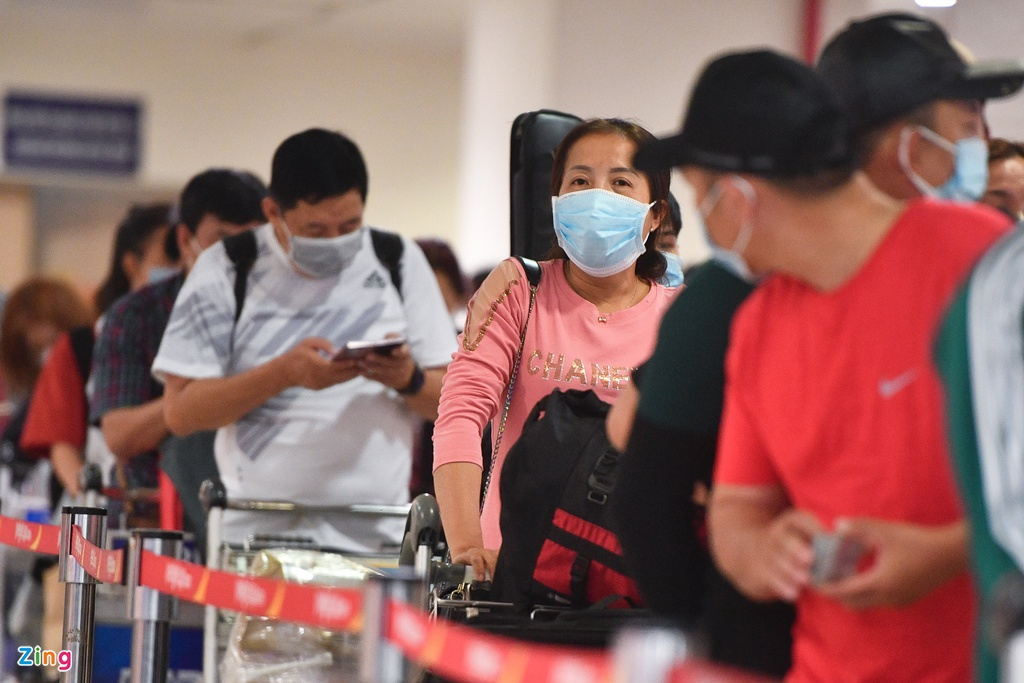 Photo: Zing News
Due to the impact of Covid-19, Tan Son Nhat airport has conducted 730 flights each day on this Tet holiday, representing a decline of 16% compared to last year.
Ho Chi Minh City on January 30 confirmed the first coronavirus infection linked to Hai Duong province.
HCMC authorities have locked down a hotel and a restaurant in District 11 in connection to the man.
The latest Covid-19 wave with 238 community transmissions in the last four days has come right before the Lunar New Year (Tet), Vietnam's biggest holiday which peaks on Feb. 12 this year.
Hai Duong has recorded 188 cases, Quang Ninh (25), Hanoi (13), Gia Lai (4), Bac Ninh (3), Hoa Binh (2), and HCMC, Hai Phong and Binh Duong one each.
The sources of transmissions of the outbreak have not been identified, with the first patients confirmed being a man working at Van Don Airport in Quang Ninh and a woman working at Vietnam Poyun Electronics Co. Ltd in Chi Linh Town of Hai Duong.
Vietnam has registered 1,817 cases and 35 deaths so far.
The pandemic has infected more than 102.5 million people worldwide, killing more than 2.2 million.
Malie Nguyen