The video recording young soldiers of the Military school at the 3rd Military Region in Hai Duong giving way to isolation has become the focus of attention on social networks. The majority of public opinion expressed gratitude towards them and left many emotional comments.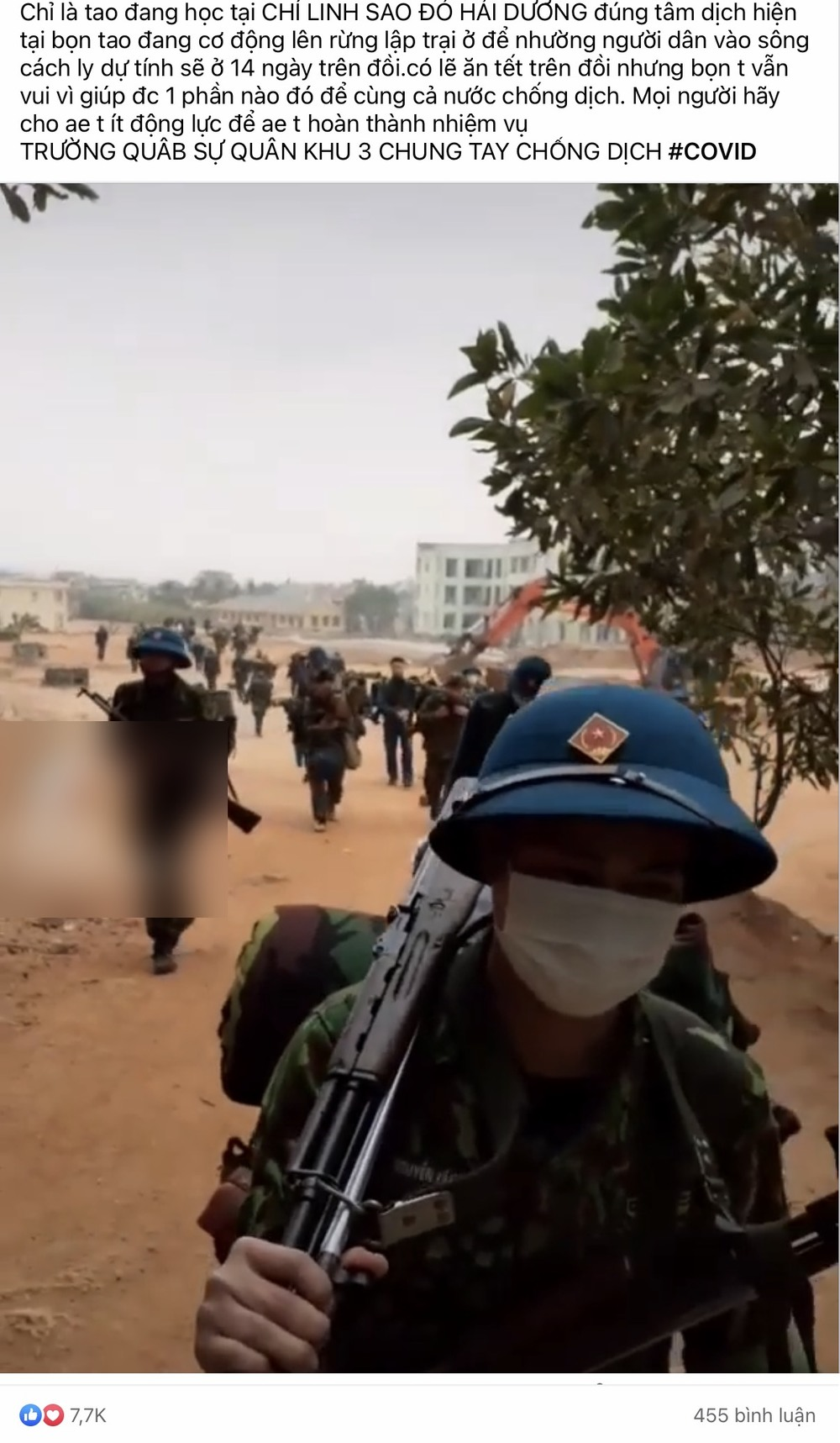 (Photo courtesy of the soldiers)
Most recently, a lot of public opinion on social network users were moved by the video and many pictures recording the scene of young soldiers heading to the jungle, preparing to set up camps to make room for isolation. Specifically, according to the person who posted the article, these young soldiers belonged to the Military school at the 3rd Military Region in Hai Duong - the "hot spot" of the current pandemic break in the country. The public was moved by people dressed in soldier uniforms packed their belongings and marched up to the forest to set up camps.
In addition, in the article posted on his social site, the young soldier also expressed his joyful feelings, his willingness to sacrifice for the fatherland and the people, even though this year he would have to spend the Tet holiday on the hill. The young soldier expresses his happiness for the contribution to the fight against epidemics in the whole country.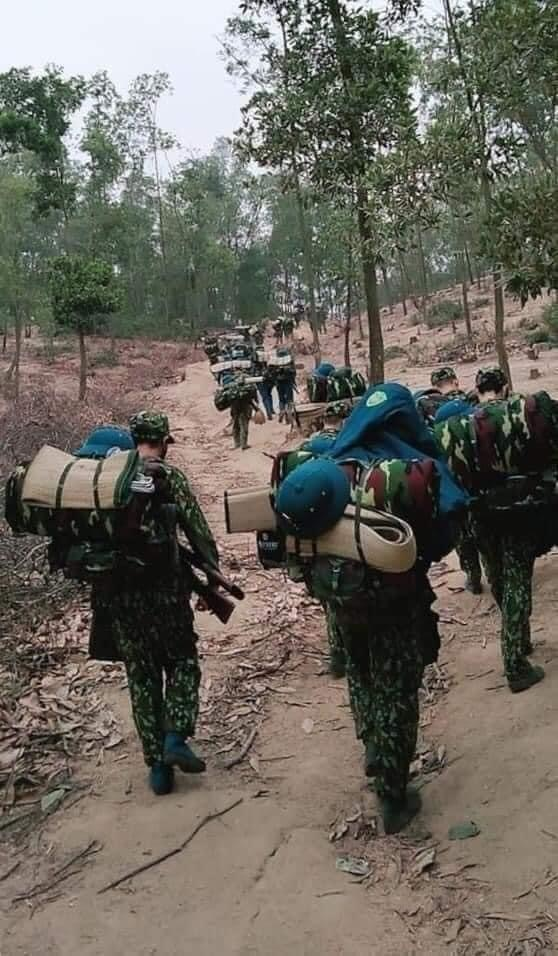 The young soldiers packed up to go to the forest. (Photo courtesy of the soldiers)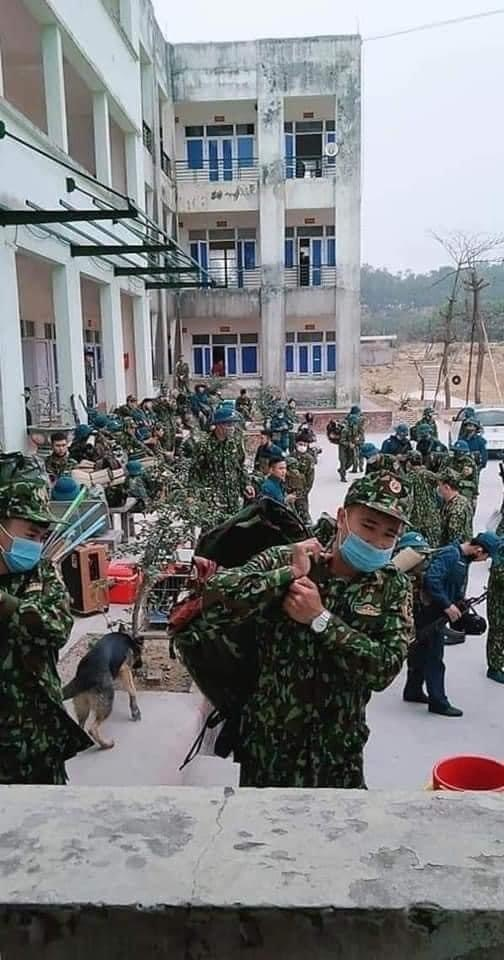 The action was praised by the public. (Photo courtesy of the soldiers)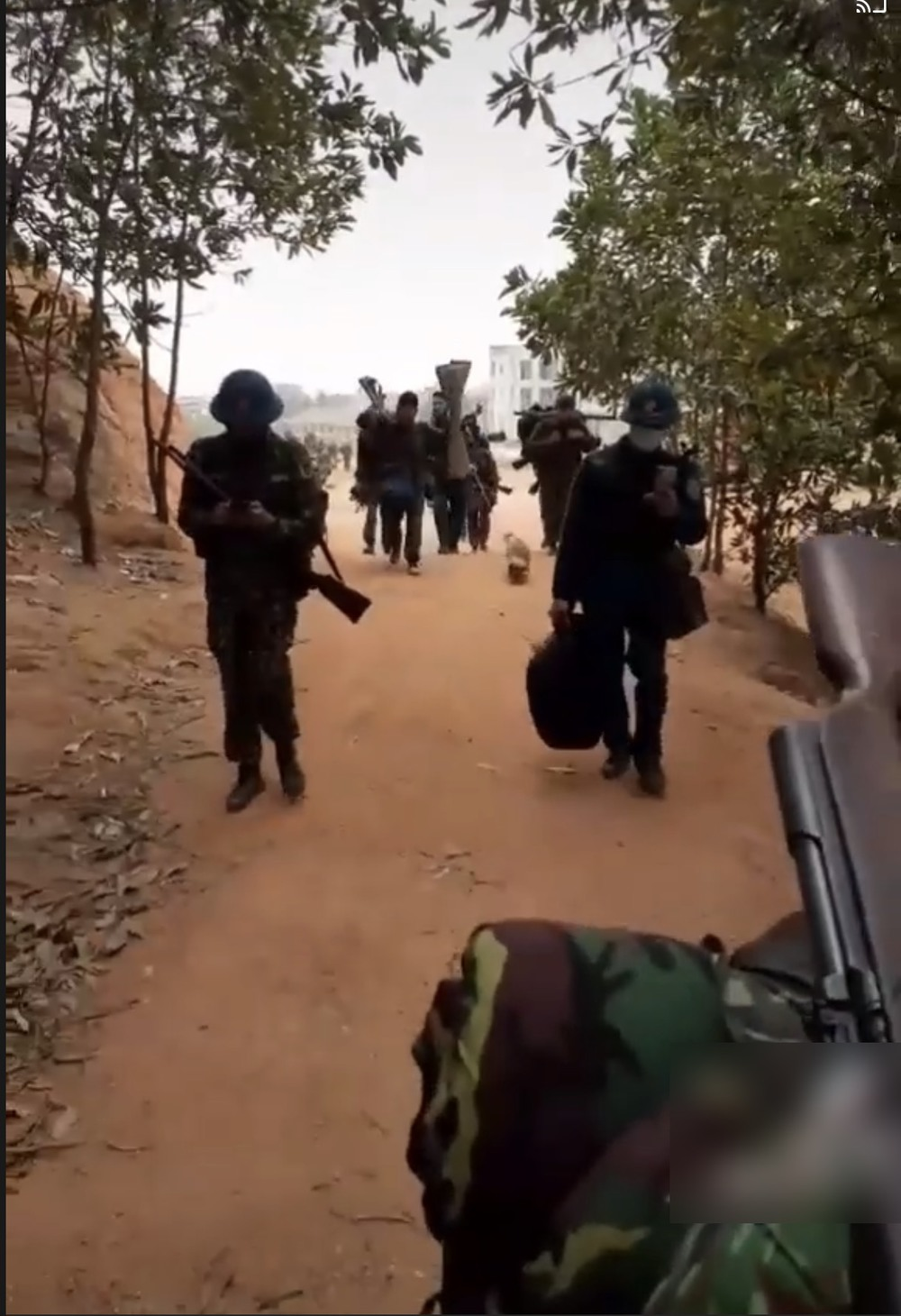 They fell happy despite all the difficulty. (Photo courtesy of the soldiers)
As soon as these videos and images appeared on social networks, they attracted a great deal of attention from the public. Up to now, this post has received more than 20,000 interactions, shares, and many comments from netizens.
Most of them expressed gratitude and admiration for this action of the young soldiers. There are many opinions discussing the hope that "after the rain, the sun will appear again" so that the army can be less strenuous. Many people even prayed that the weather could get warmer so that the soldiers' days in the forest would be more favorable.
The latest Covid-19 wave with 238 community transmissions in the last four days has come right before the Lunar New Year (Tet), Vietnam's biggest holiday which peaks on Feb. 12 this year. Hai Duong has recorded 188 cases, Quang Ninh (25), Hanoi (13), Gia Lai (4), Bac Ninh (3), Hoa Binh (2), and HCMC, Hai Phong, and Binh Duong one each, according to VN Express.
The sources of transmissions of the outbreak have not been identified, with the first patients confirmed being a man working at Van Don Airport in Quang Ninh and a woman working at Vietnam Poyun Electronics Co. Ltd in Chi Linh Town of Hai Duong.
Valerie Mai