PM Applauds Australia's Assistance to ASEAN
Prime Minister Pham Minh Chinh spoke highly of Australia's assistance to ASEAN member states in the fight against Covid-19 pandemic.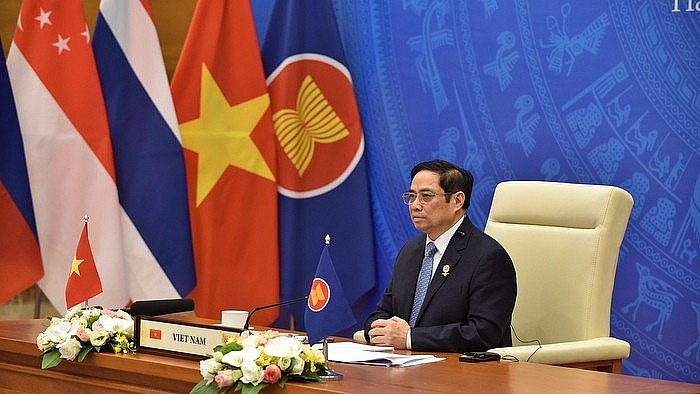 Prime Minister Pham Minh Chinh attends the first ASEAN-Australia Summit. Photo: Nhan dan (People) newspaper
Addressing the first ASEAN-Australia Summit held virtually on October 27, PM Chinh thanked Australia for offering vaccines and medical supplies to ASEAN nations, including Vietnam.
He also suggested Australia enhance support to help ASEAN improve its capacity of preventive medicine and response to medical emergencies and communicable diseases in the future, towards sustainable economic development, Nhan dan (People) newspaper reported.
The Vietnamese leader hailed Australia's active and responsible contributions to issues related to peace and stability in the region, including the South China Sea (Bien Dong Sea) issue.
On such basis, he wished Australia would continue backing ASEAN's efforts to maintain peace, stability, security, maritime and aviation safety and freedom in the South China Sea, as well as uphold the abidance by international law and the 1982 United Nations Convention on the Law of the Sea (UNCLOS) via diplomatic process, promote self-restraint and the settlement of disputes by peaceful means.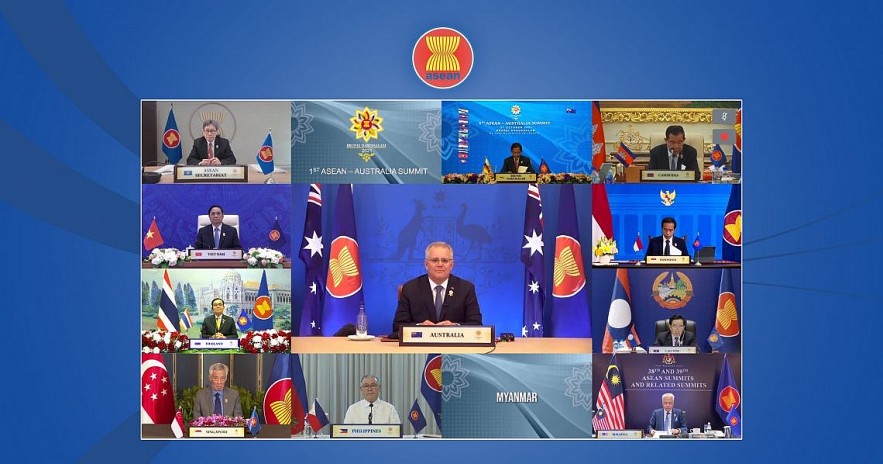 The first ASEAN-Australia Summit was held virtually on October 27. Photo: asean.org
Australian PM Scott Morrison affirmed his appreciation of ties with ASEAN, support of ASEAN's centrality in regional architecture and ASEAN Outlook on the Indo-Pacific.
He committed to effective participation in ASEAN-led dialogue and cooperation mechanisms on the basis of respecting international law and promoting regional order, thus making positive contributions to peace, security, stability and development in the region.
Morrison vowed to support ASEAN's stance on the South China Sea issue, uphold the role of promoting dialogue and strengthening trust-building, the full and effective implementation of the Declaration on the Conduct of Parties in the South China Sea (DOC), towards reaching an effective and efficient Code of Conduct in the South China Sea (COC) in line with international law and the 1982 UNCLOS.
Australia welcomes and supports ASEAN's role in promoting dialogue and reconciliation, as well as helping Myanmar seek measures to stabilize the situation, he said.
Participants spoke highly of the positive developments of the ASEAN-Australia partnership. They hailed Australia as a significant economic partner of ASEAN with two-way trade of over AUD100 billion last year.
Concluding the event, they agreed to upgrade ASEAN-Australia ties to a comprehensive strategic partnership level./.
In the Chairman's statement of the first ASEAN-Australia Summit, the sides reaffirmed their commitment to working closely together to address and mitigate the impacts of the Covid-19 pandemic as well as to advance regional recovery, in line with the Joint Statement of the Second ASEAN-Australia Biennial Summit: "A Strong Partnership for Recovery", adopted in November 2020.
In this regard, they welcomed the implementation of AUD 500 million in new development, economic and security measures for Southeast Asia, in line with ASEAN priority areas of cooperation identified in the AOIP, and the AUD 83 million in ASEAN-Australia 'Partnership for Recovery' initiatives.
In particular, they welcomed Australia's contribution of AUD 1 million to support the implementation of the ASEAN Comprehensive Recovery Framework (ACRF) and the establishment of the ACRF Support Unit at the ASEAN Secretariat to help monitor and evaluate the implementation of the ASEAN Comprehensive Recovery Framework.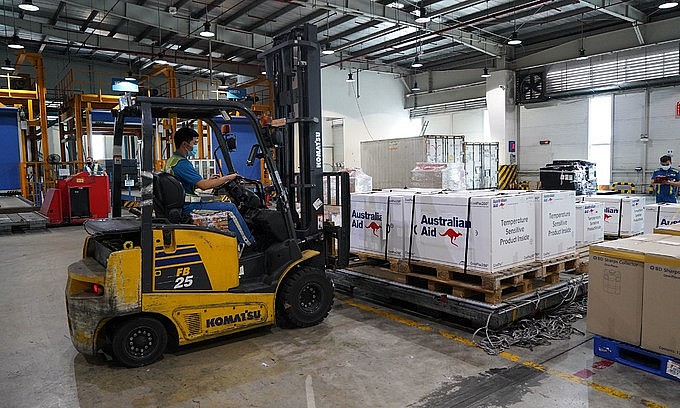 A batch of 300,000 AstraZeneca Covid-19 vaccine doses gifted by Australia arrives in Hanoi, September 30, 2021. Photo by the Australian Embassy in Vietnam
Earlier, Australia handed over 300,000 Covid-19 vaccine doses to Vietnam, while promising to assist Vietnam to purchase another 3.7 million doses.
Robyn Mudie, Australian Ambassador to Vietnam, formally handed over the AstraZeneca vaccine doses to Deputy Minister of Health Truong Quoc Cuong at the National Institute of Hygiene and Epidemiology, according to a press release from the Australian Embassy in Vietnam.
More than 700,000 doses have now been delivered to Vietnam, as part of Australia's commitment to share 1.5 million doses.
Mudie said Australia would increase its support to Vietnam by assisting it to purchase 3.7 million more Covid-19 vaccine doses through a procurement agreement with UNICEF and in partnership with the health ministry.
With the future purchase, Australia's contribution of vaccine doses to Vietnam would total to around 5.2 million doses, VnExpress said.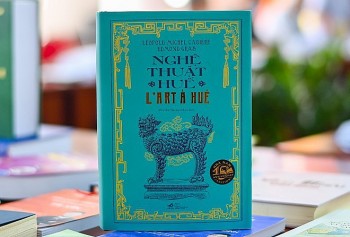 Expats in Vietnam
Inspired either by Vietnamese art or the people themselves, foreign authors often find inspiration in the S-shaped nation.