PM Phuc conducts inspection tour to storm-hit provinces
Prime Minister Nguyen Xuan Phuc conducted inspection tour to the central provinces of Quang Ngai, Quang Nam on Sunday morning.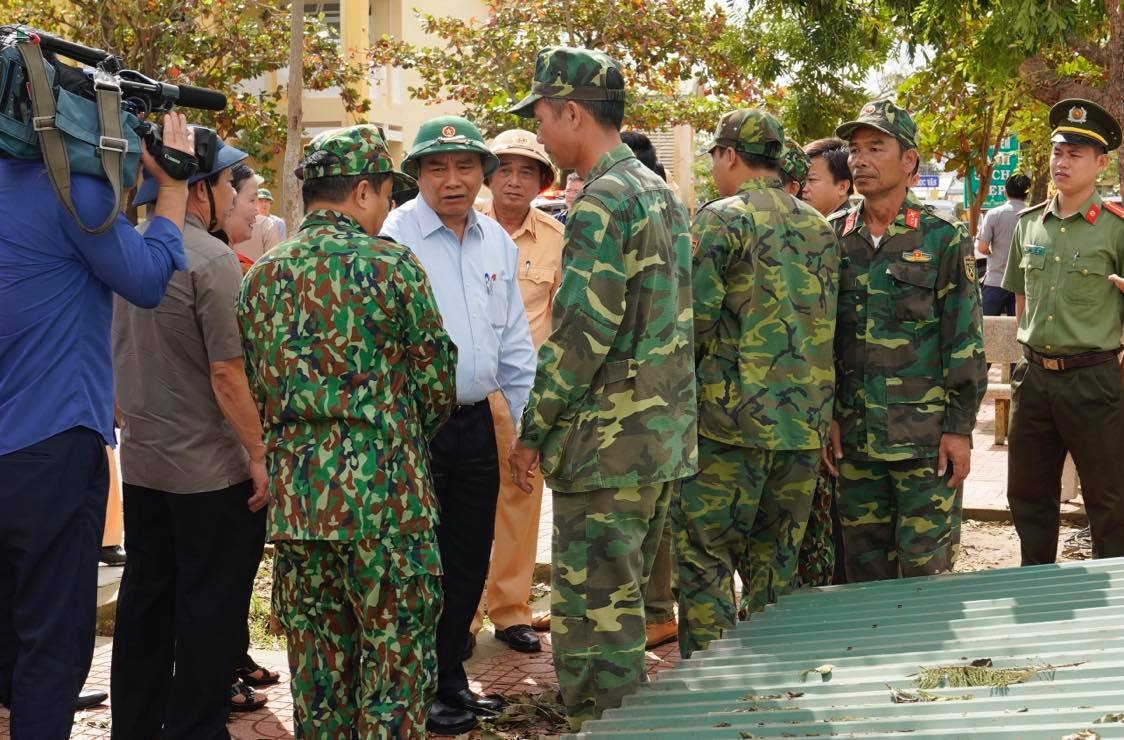 Prime Minister Nguyen Xuan Phuc visits a Chau O town's secondary school in Binh Son District, Quang Ngai Province, November 1, 2020. Photo: VGP
In Quang Ngai, Phuc visited several families whose houses were flattened by the storm Molave – the 9th of its kind hitting Viet Nam since the beginning of the year.
He also visited a secondary school in Chau O town in Binh Son District where almost all roofs of classrooms were blown up by strong winds.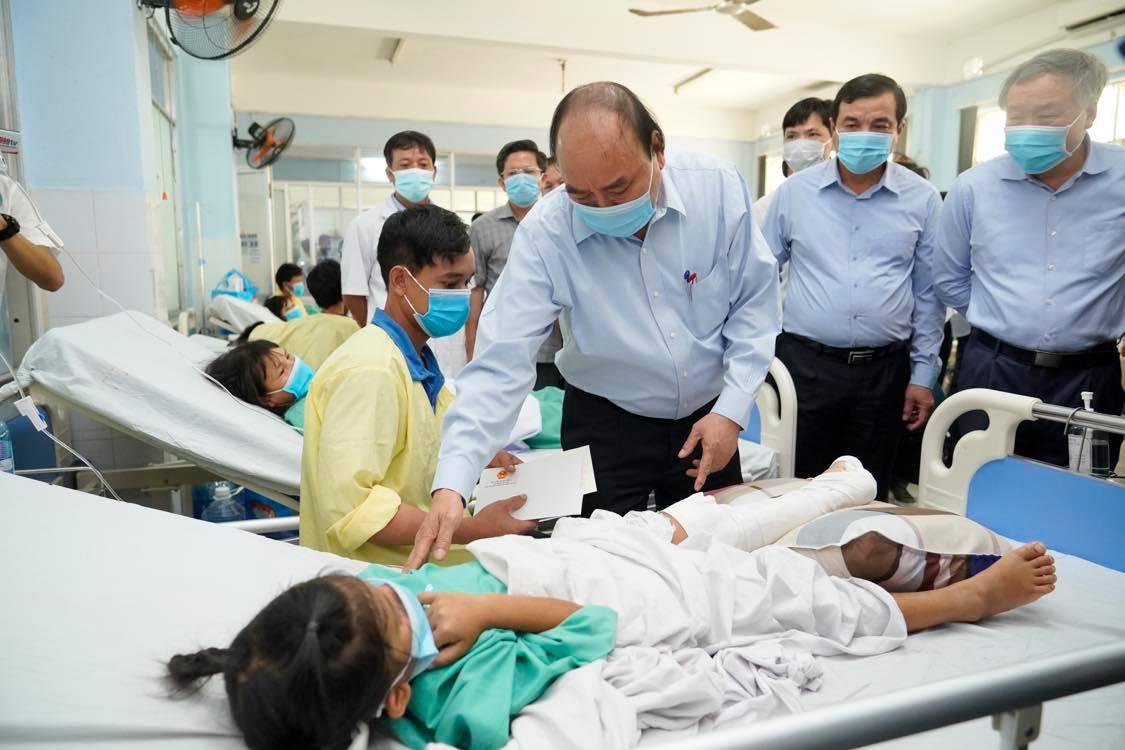 Prime Minister Nguyen Xuan Phuc visits landslide victims who are being treated at Quang Nam General Hospital, November 1, 2020. Photo: VGP
The same day, he went to nearby province of Quang Nam to learn about flood prevention relief work and present gift to 30 households in Tam Quang Commune, Nui Thanh District.
He then came to Quang Nam General Hospital to visit people who were injured by the storm.
As the storm caused great human and property losses in central region, in which Quang Ngai and Quang Nam were among the hardest hit, PM Phuc urged local authorities to provide prompt support for local residents to stabilize livelihoods and repair schools soon.
In the afternoon, the Government chief had a meeting with local leaders of Quang Nam, Quang Ngai, Binh Dinh, and Da Nang to discuss ways to overcome the consequences of the 9th storm.
Addressing the meeting, PM Phuc called for more drastic and timely measures to find the missing victims and help homeless residents./.
VGP