President of Mexico Andrés Manuel López Obrador: Biography, Early Life & Career
Leftist Andres Manuel Lopez Obrador has won the 2018 presidential election in Mexico in his third attempt at the presidency, according to exit polls and an official "quick count" of the votes.
Andres Manuel Lopez Obrador, popularly known as AMLO, is a Mexican left-wing politician and a prolific writer. For 13 years, Lopez Obrador crisscrossed the nation in pursuit of its highest office.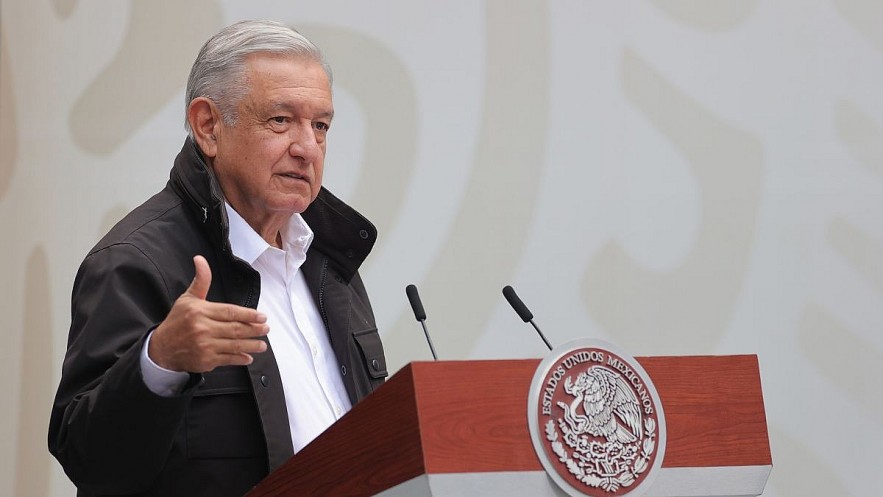 Photo: CNN
Early Life & Education
Andres Manuel López Obrador was born on November 13, 1953 in the town of Tepetitán, located under the municipality of Macuspana in the southern Mexican state of Tabasco. His father, Andrés López Ramón, was a trader. His mother's name was Manuela Obrador González.
He was born the second to his parents' seven children. His childhood friends remember him as friendly, smiling, and calm. In 1973, he entered the National Autonomous University of Mexico (UNAM), He graduated in 1976 in Political Science and Public Administration. Also in 1976, he joined the Institutional Revolutionary Party (PRI) and supported Carlos Pellicer Cámara el Poeta de América's campaign, according to Famous People.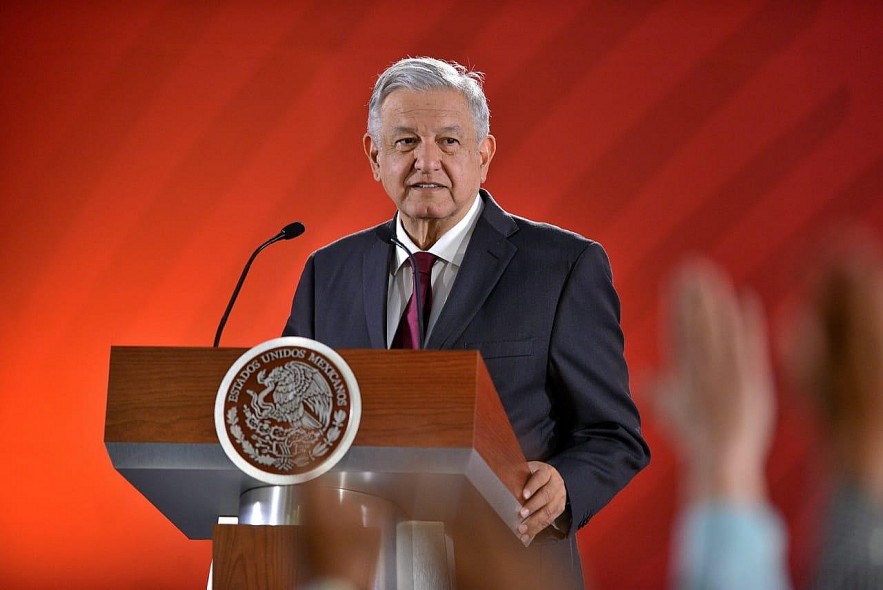 Photo: Inter-American Dialogue
A long political career
Born in 1953 to a family of modest means in the southeastern state of Tabasco, Lopez Obrador worked for the state's indigenous affairs bureau in the 1970s. He was a member of outgoing President Enrique Pena Nieto's PRI, but he quit the party in the late 1980s. He lost in Tabasco's governor race two times. In 1994, after his second loss, he staged a protest march to the capital, helping raise his profile, especially during a time of growing opposition to the PRI. In 2000, he was elected mayor of Mexico City, where his administration was widely viewed as pragmatic, providing a springboard for his first bid at the presidency.
He ran for president in 2006 on promises to "put the poor first". Opponents likened him to then-President Hugo Chavez of Venezuela and launched a campaign branding him "a danger for Mexico". Fierce opposition from business groups may have cost him an election, which was decided by a razor-thin margin. After the loss, he claimed the system had been rigged against him.
He then brought large swaths of the capital to a standstill for weeks with huge demonstrations and declared himself the legitimate president of Mexico. The protests fizzled out and he began campaigning all over Mexico, speaking in villages that had not seen political leaders in years, sometimes to only a handful of people, according to Polimnia Romana Sierra, one of his aides from 2003 to 2011. "He spoke with the same energy under a tree in front of 10 people as he did in the full Zocalo," Sierra said, referring to the square in the heart of Mexico City that holds about 100,000 people. "Nobody works the microphone like him."
Lopez Obrador went back on the road after losing the presidential race again in 2012. He formed a new party, the National Regeneration Movement (MORENA), and by 2015, he was seen by many as someone who seemed poised to win the next election. As support for the PRI dropped over corruption scandals, record levels of violence, and economic growth that fell short of expectations, Lopez Obrador's stature grew.
"I can handle the dirt roads better now," a laughing Lopez Obrador told an audience of university students in April of this year. Part of that transformation has been attributed to Lopez Obrador's wife, Beatriz Gutierrez, a feminist who has broadened his appeal among female voters in Mexico, according to Al Jazeera.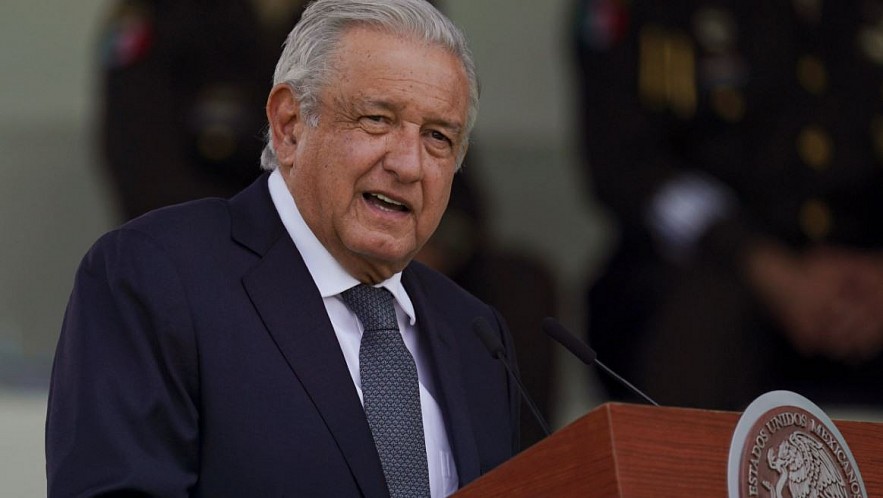 Photo: CBS
Career Timeline
1977-1982 - Director of National Indigenous Institute of Tabasco. During this time he lives among the Chontal Indians.
1983 - Head of the Institutional Revolutionary Party (PRI) in the State of Tabasco.
1984 - Director of the Social Promotion department at the National Consumer Institute.
1988 - Unsuccessfully runs for governor. Prior to the election, López Obrador leaves the Institutional Revolution Party and joins the Party of Democratic Revolution (PRD).
1994 - Unsuccessfully runs for governor of the State of Tabasco.
1996-1999 - President of the Party of the Democratic Revolution.
2000-2005 - Mayor of Mexico City.
May 2004 - Impeachment proceedings are filed against López Obrador, claiming he violated a court order.
August 29, 2004 - Thousands of people march through Mexico City in support of López Obrador. The protest is in response to the impeachment charges filed against him.
May 4, 2005 - Impeachment charges are dropped, allowing López Obrador to run for president.
2006 - Unsuccessfully runs for president of Mexico; loses by a half-percentage point.
July 3, 2012 - After losing the presidential election on July 1, López Obrador claims there is voter fraud and asks for a recount of the ballots.
July 12, 2012 - López Obrador announces he is filing a legal challenge to the vote.
August 31, 2012 - Mexico's electoral tribunal upholds the legality of the election and declares Enrique Peña Nieto president of Mexico. López Obrador announces he won't accept the vote count.
December 3, 2013 - Suffers from a heart attack.
2014 - Founds the National Regeneration Movement (MORENA) political party.
July 1, 2018 - Wins the presidential election with more than 53% of the vote.
December 1, 2018 - Is sworn into office.
March 19, 2019 - Signs vow that he will not seek reelection as president.
April 16, 2019 - Announces he will cancel the educational reform that came into effect under Peña Nieto.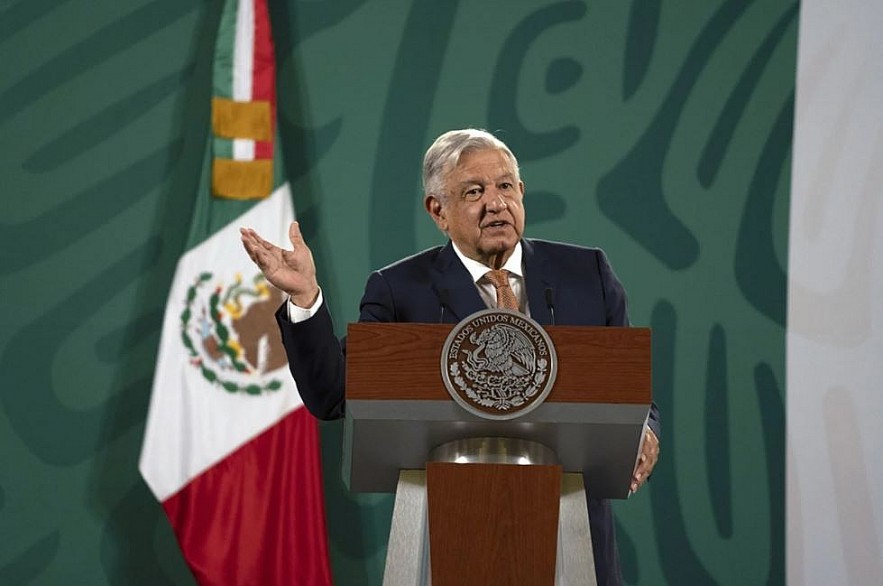 Photo: Automotive News
Personal Life & Legacy
In 1979, López Obrador married Rocío Beltrán Medina, a former teacher and a writer. He had three children with her, Jose Ramon López Beltrán, Andres Manuel López Beltrán and Gonzalo Alfonso López Beltrán, with her. Rocío Beltrán Medina died in 2003. In 2006, he married Beatriz Gutiérrez Müller. Together they have son named Jesús Ernesto López Gutiérrez.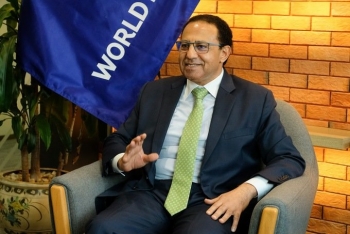 Economy
Vietnam's agriculture is transforming from quantity targets towards profit, environment and farmer income targets. Ahmed Eiweida, Vietnam Sector Leader for Sustainable Development (World Bank).