PUBG Mobile: Guide to download, latest version 1.1 Metro Royale update
Besides the global and Korean versions which have been emerging recently, PUBG Mobile fans can download the Vietnamese one with the latest updates of 1.1 Metro Royale, and here is the step by step guides to download one of the best battle royale games to your mobile phone.
PUBG mobile Vietnam is a version of PUBG Mobile made specifically for its players' community in Vietnam. The game is published by VNG Games Publishing and is available on the Google Play Store of the Vietnamese region.
The recent 1.1 updates hit the servers of all the versions of PUBG Mobile. Users from Vietnam can directly download the latest version from the Google Play Store/Apple App Store. Players from other regions can try out the game using APK and OBB files or via stores like TapTap.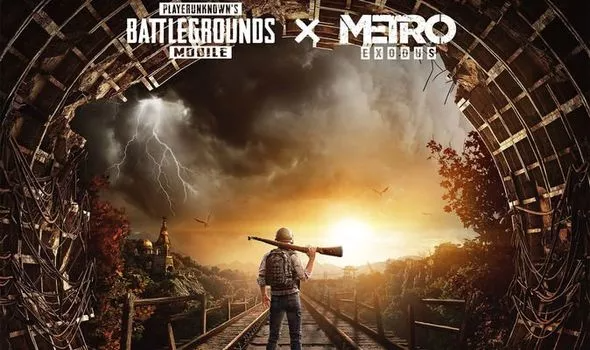 PUBG Mobile update 1.1 is out now (Image: TENCENT)
How to download PUBG Mobile Vietnam on Android (APK+OBB)
The first step of installing PUBG Mobile Vietnam is to download the APK and OBB files. Make sure you have sufficient storage space on your device. Once finished downloading, follow the steps below to complete the installation, Gamingonphone guides.
1. Enable the Install from an unknown source option if it hasn't been enabled previously. You can do so by heading into Settings > Safety and then Privacy > Allow Installation from Unknown Sources.
2. Install the APK file from the given link above, but do not open the application immediately.
3. After downloading the OBB file from the link given above, rename the OBB file to main.14351.com.vng.pubgmobile. However, do not change the file name extension.
4. Next, you have to copy the OBB file to Android/OBB/com.vng.pubgmobile. If there isn't a folder with this name already, then create one using the same exact name as given.
5. After the file is copied to the folder, open the application and run as normal.
6. That's it. Enjoy duking it out on the battlegrounds!
In the case of a parsing error, try re-downloading the APK and OBB files, and to follow the above steps once again. Also, do remember PUBG Mobile Vietnam requires Android 5.1 and above to run. So check your specifications before trying to download the game.
How to download PUBG Mobile Vietnam via TapTap
Players must follow the steps below to download the game via TapTap, according to Sportskeeda.
Step 1: They need to download the TapTap application from the official website. They must ensure to enable the 'install from unknown source' option before installing it.
Step 2: Gamers can open the application and search for PUBG Mobile Vietnam.
Step 3: They have to click on the most relevant result and press the download button. The game will be downloaded and installed.
PUBG Mobile 1.1 update
PUBG Corporation has announced the arrival of patch 1.1, and this update brings with it a slew of changes, including a new Metro-themed crossover that offers a brand new game mode called Metro Royale, Express.co.uk reported.
Players can also expect a new underground world to explore as well as Metro-themed rewards when season sixteen launches later this month. Of course, new maps, new gear, and tons of bug fixes are also included with today's free update to version 1.1, which I'll detail after the break.
The trailer above offers a quick glimpse of what the Metro-themed 1.1 patch has to offer, highlighting the game's new underground world, which will provide a few unique game mechanics. Of course, the new Metro-themed underground mode isn't all that's new. Players can also expect two new maps based on Erangel, an equipable M203 grenade launcher, as well as a thermal sight, night vision scope, and heavy armor. Of course, the most significant addition is the new Metro Royale game mode that's focused on survival, much like the Metro games that inspired today's themed patch.
New Environment
- Based on Erangel, a whole new underground world with unique combat mechanics. Danger and great rewards around every corner.
New Game Mode
- Defeat enemies, raid supplies, collect loot and experience a new progression system.
New Function
- Lightweight Installation is here! Only 610 MB in size, automatically fits your mobile phone and allows you to customize your PUBG MOBILE experience!
While it would appear that PUBG Corporation didn't release a new patch last month, updates have been a little scattered during COVID, which is understandable. Hopefully, today's update means PUBG Corporation is getting back on track since it lines up with the regular monthly update timeline. Of course, if you'd like to see what's new for yourself, you can grab the latest version of PUBG Mobile from the Play Store widget below, and if you already have the game installed, all you have to do is update to patch 1.1 to get in on the fun.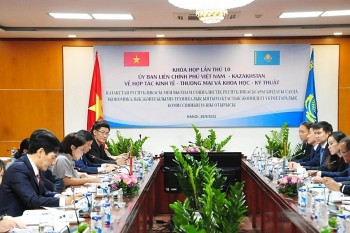 Friendship
The 10th session of the Vietnam-Kazakhstan Intergovernmental Committee on economic-trade and scientific-technical cooperation was held in Hanoi on September 26.