Running for the Children of Vietnam
Running to support disadvantaged people, especially children orphaned by Covid-19 in Vietnam.
Several runs have been and wil be held to restart the sports movement, regenerate energy for the community and raise funds for disadvantaged people, especially children.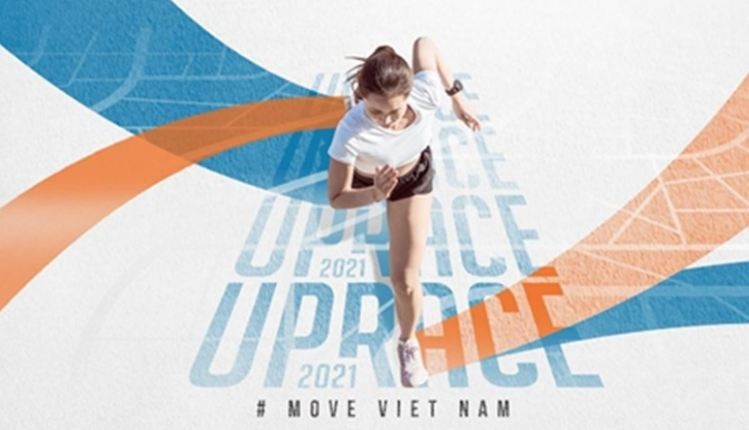 UpRace: Running for children orphaned by COVID-19 pandemic. Be a part of this incredible movement and join a global running community committed to creating positive change in the world.
UpRace 2021
UpRace 2021 will officially take place from Oct. 31 to Nov. 21, in the context that many provinces and cities are gradually returning to a "new normal" life.
UpRace is a virtual race initiated and technologically sponsored by VNG since 2018. For every kilometre of running recorded on the UpRace app, VNG and sponsors are committed to donating at least VND 1,000 to selected social organisations.
The race has been organised for three consecutive years with great success in promoting an active lifestyle and supporting social organizations. In addition to the three familiar social organizations that have been with UpRace for many years, namely Newborns Vietnam, Green Viet and Operation Smile Vietnam, UpRace 2021 will be accompanied by a new organization - Saigon Children's Charity.
All donations to saigonchildren through UpRace will go to the "Em không lẻ loi" (You are not alone) campaign to help children orphaned because of the Covid-19 pandemic.
Another new feature of this year's UpRace is that participating athletes will be able to choose one of four social organizations to contribute to running: reducing infant mortality through Newborns Vietnam; responding to the 'One Million Green Trees for Vietnam' journey through Green Viet; bringing smiles to children with cleft lips and cleft palates through Operation Smile Vietnam; or supporting children orphaned by Covid-19 through Saigon Children's Charity.
This year, UpRace - the event registration platform has been significantly improved by the technical team: Running data is updated quickly and accurately. Specifically, businesses can create many small groups to compete internally, contributing to promoting the movement and increasing the cohesion among members after many months of implementing social distancing measures and working from home.
Individuals and organizations who cannot participate in running can still accompany and support the event through the ZaloPay donation portal of the four social organisations built into UpRace's Zalo Official Account.
Download the UpRace app now to join UpRace 2021, the instructions on how to sign up are in this link.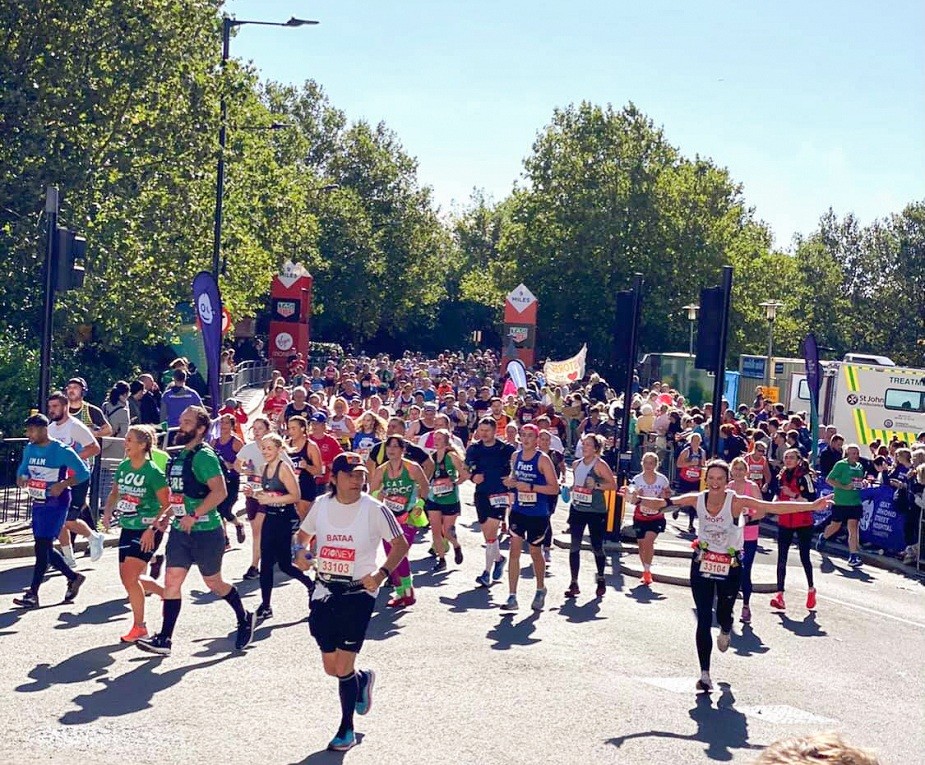 London Marathon 2021 attracts 80000 participants. Source: CNCF Vietnam
London Marathon 2021
October 2021 also marked the return of London's iconic annual fundraising marathon after its cancelation in 2020 due to pandemic restrictions. On the day, a record 50,000 runners from across the world united together in London, England to raise awareness and funds for British registered charities.
Olivia Hearn of the Christina Noble Children's Foundation (CNCF) Vietnam was among the thousands of runners who took part in the 26.2 mile (42 km) challenge. Her efforts raised funds for CNCF's vital work that, for over 32 years, has been dedicated to serving the physical, medical, educational and emotional needs of vulnerable children.
"Vietnam transformed my life"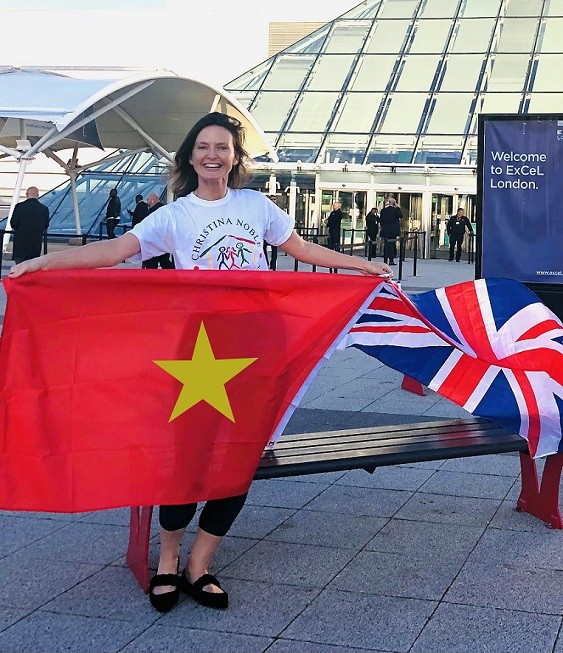 Olivia Hearn of the Christina Noble Children's Foundation (CNCF) Vietnam before taking part in the 2021 London Marathon. Source: CNCF Vietnam
Olivia is dedicated to the work of the Foundation having spent four years living and working in Vietnam to help service the vulnerable communities in the Foundation's care. She relocated back to the UK last year to continue in her work for CNCF by driving strategic sustainable impact partnerships between the two countries.
Whilst proudly wearing the Vietnam flag on her running belt, Olivia completed the course in 4 hours 50 minutes, raising just over VND 146 million for CNCF Vietnam.
"I am honoured to work alongside the team in Vietnam to serve those children and communities that need CNCF's life-transforming support and services. The most challenging part of the run was the months of training leading up to the day itself but the motivation that the children of CNCF provided me made it an unforgettable experience, they were with me in spirit throughout!"
100% of funds raised from Olivia's efforts will go directly to CNCF's work in helping to protect and empower vulnerable children and communities in Vietnam with the tools and opportunities they need to thrive.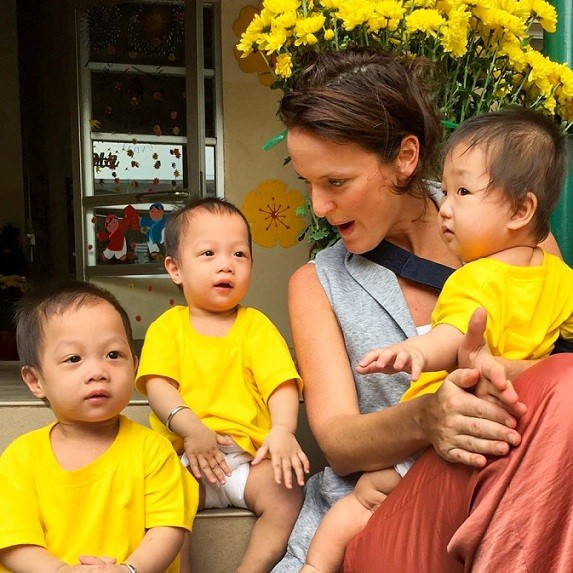 Olivia Hearn with the children at the Center for Social Protection for Disadvantaged Children, a project of CNCF.
Christina Noble Children's Foundation (CNCF) is a British Registered, third generation, family Foundation and one of the longest serving foreign NGOs in Vietnam (Est. 1989). Since inception, CNCF has established over 160 projects, directly assisted over 900,000 children living in poverty and impacted the lives of well over one million people.
Christina Noble OBE established CNCF in 1991 in Ho Chi Minh City after visiting Vietnam in 1989 and seeing first-hand the challenges faced by local children living on the streets in extreme poverty. Christina was strongly driven by her own childhood in poverty, having survived years of hardship in orphanages and homelessness on the streets of Dublin, Ireland. Her difficult beginnings fueled her passion for children's rights worldwide, to which she has dedicated her life.